I love Distress Inks and Markers. They have so many applications and uses. One of my favorites is to use them as watercolor inks. They react to water so well that they're perfect for what I have for you today. Watercolor resist! Let's start by picking out stamps to use as background patterns.  You'll be needing some watermark ink, embossing powder and a heat tool.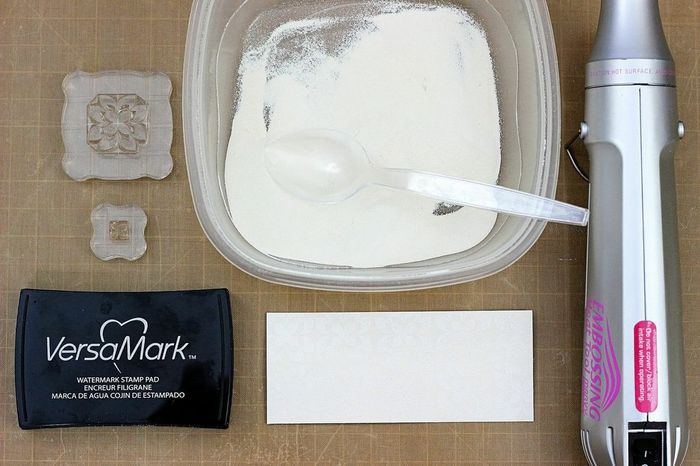 Now start stamping your pattern on a strip of cardstock. I used white embossing powder because I wanted it to stand out against the colors I'm planning on adding in. If you miss any parts with your stamp and watermark ink, you can always follow it up with an embossing pen. It's the exact same thing, except it's in pen form.
You're going to need a craft mat for this part.
The more water you add the lighter the color will be. Now use a water brush to pick up your ink and start coloring in your pattern.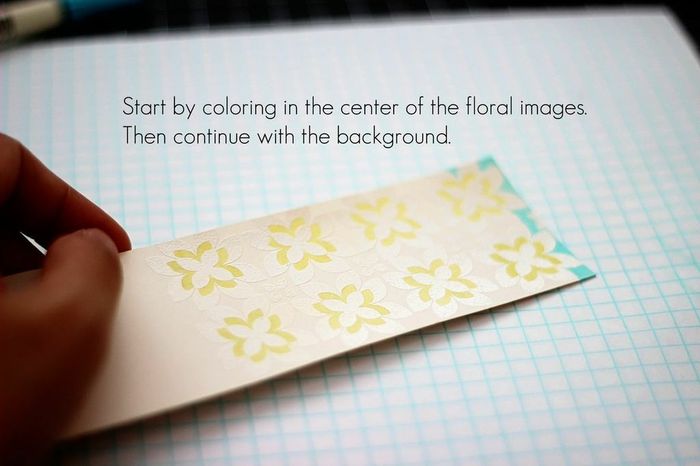 You can dry the portion you just colored in with your heat gun to make sure it won't mix with your second color. Make sure you heat up your heat tool before you apply it onto your strip of cardstock. It will lessen any warping.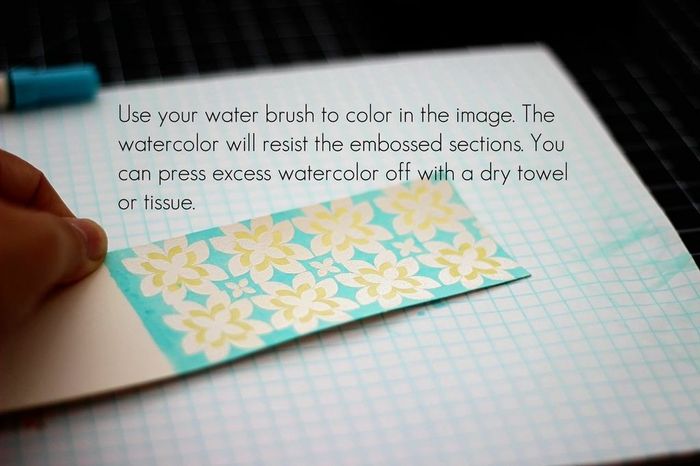 For this tutorial image I used a darker shade of Peacock Feathers so that the image is more visible in the photo. But for my actual strip, I used more water to dilute the ink and make it lighter.
Set your patterned strip aside to dry or use a heat tool to speed it up. While it's drying, you can pick out any images/dies you want to use to build a scene for your card.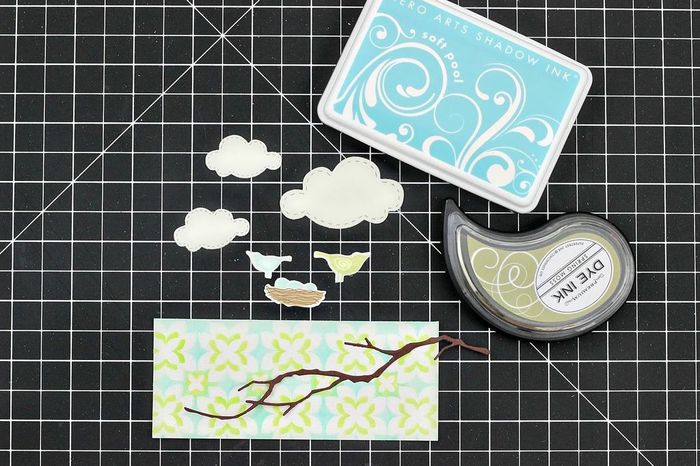 Start building your card by placing your individual images/dies onto your card. You should move things around and find the best composition that is well balanced. Don't forget to add your sentiment.
Lastly, trim off the parts that are hanging off the sides of the card that you don't want included in your final project.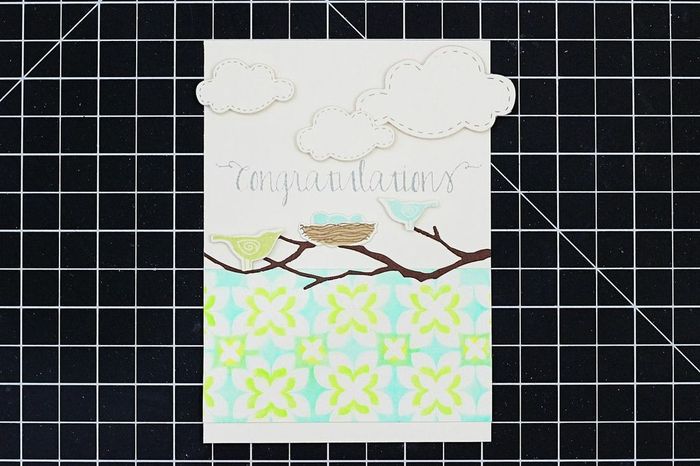 Then attach to a card base.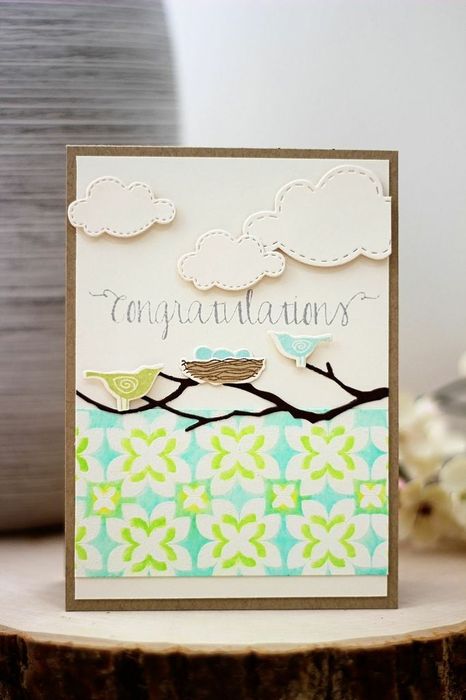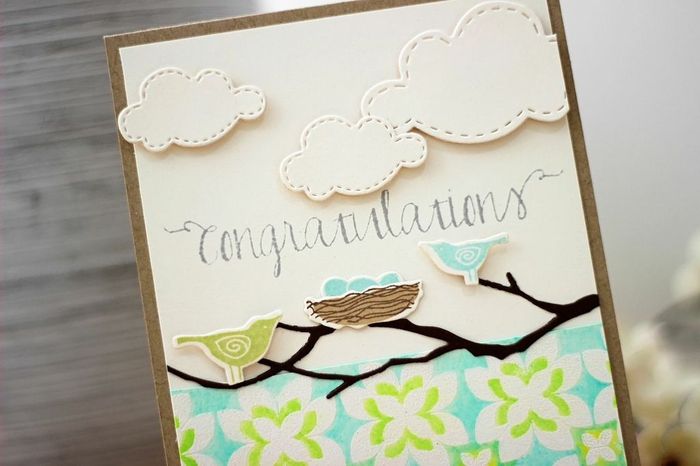 Make sure you adhered the different elements of your card at different heights. It will give wonderful dimension to your card.
There you go! Watercolor resist using Distress Inks and Markers. Why don't you give it a try? :) Thanks for stopping by today! I'll be back again soon with another tutorial for you!
---
Recommended Products: