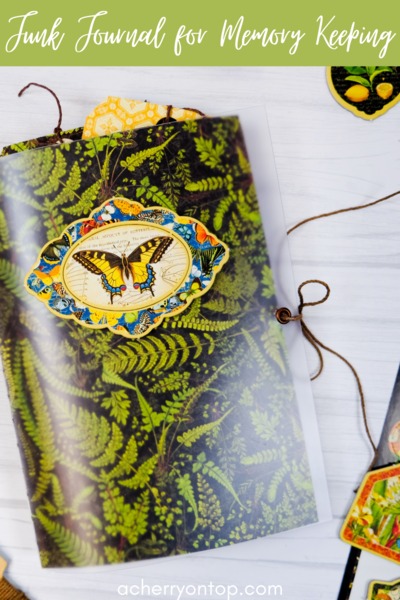 There are so many reasons to love junk journals. They are so fun to flip through with all of their pockets, flip-out pages, and different shape and size pages. They are also so versatile and can be used for memory keeping, journaling, planning, drawing, and much more. My plan with this journal is to use it to document an upcoming trip, so I left a lot of room for journaling and photos.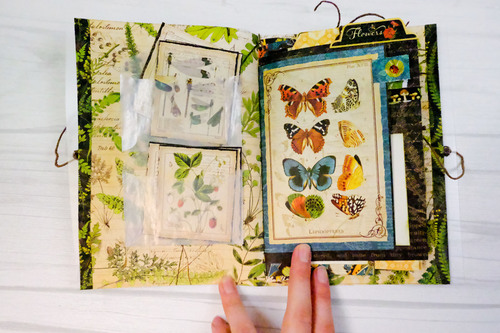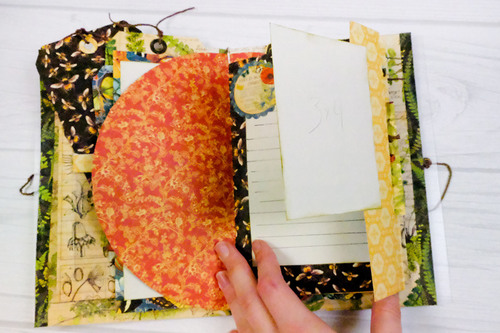 I used the Book Binding Punch Guide to sew along the edge of this book using the saddle stitch. If you do not have this tool, you can still make a book like this by measuring out where your holes will be and punching them with a thumb-tack. Using the tool just makes it easier. I am using Graphic 45's "Nature's Notebook" collection pack for this print-filled book. Some other things I used are eyelets, a CropADile, hemp cord, drawing paper, Micron Pen, glassine envelopes, Nuvo glue, Peeled Paint Distress Oxide, and a plastic template for the cover.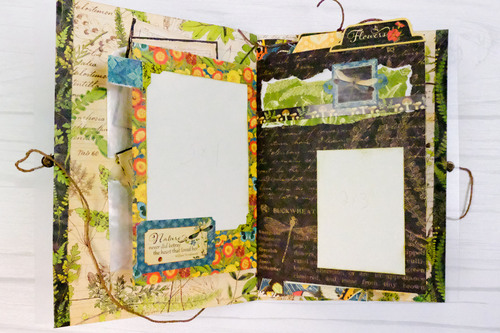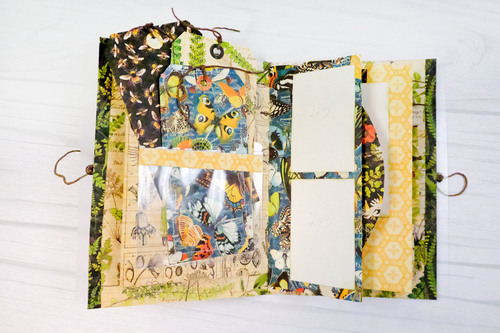 I love adding pockets to junk journals because not only can you store items, but it is also a place to store extra photos and journaling. On these tags I have in a pocket I plan to fill with journaling, photos, or a combination of both. I also Like to have pop-out pages because I think it makes it so fun to look through because it is more interactive than your typical book.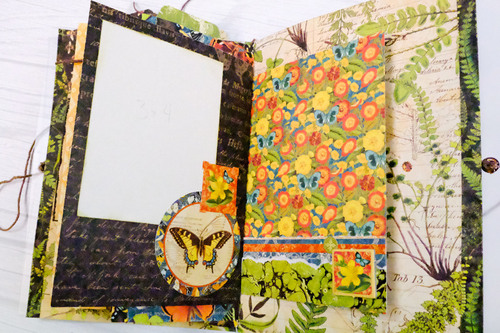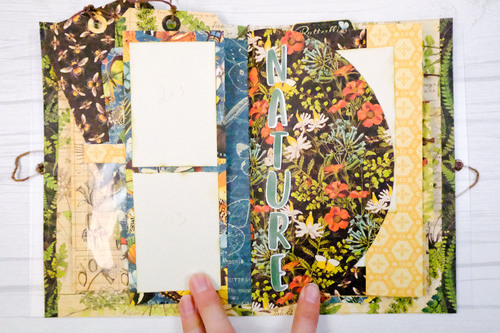 Because I do not know what exactly I am adding to this journal, I left some larger blank areas to see what I'll need more space for. The Natures Notebook collection kit has a ton of papers and stickers so I still have a lot leftover if I decide to embellish more as I add to it.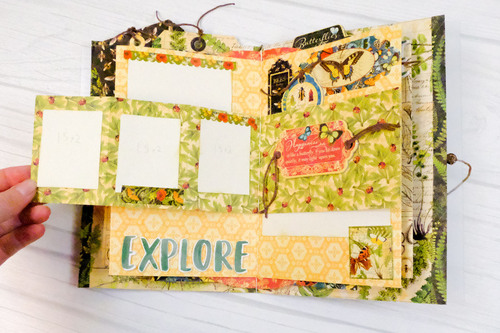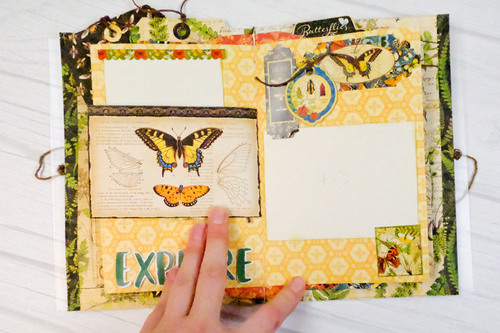 Most of the blank areas I have will be matting for photos. I lightly wrote on them what size photo is needed to fill the area and leave a 1/8" frame around them. I just used some drawing paper for these areas and used some distress oxide ink around the edges.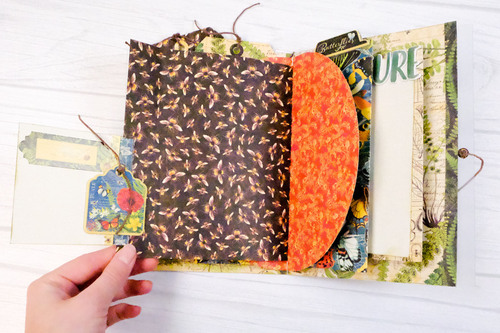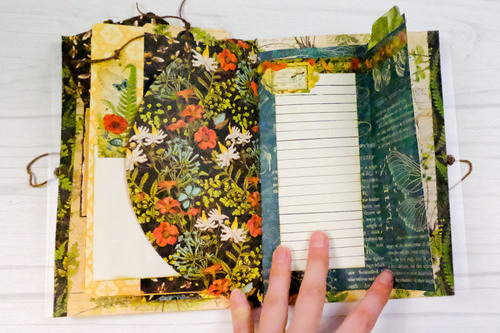 Get a closer look at this book in the video below where you can see how pages pop out, and what is in some of the pockets. I hope this gives you some ideas of what to add to your junk journal to make it one of a kind!