I'm in love with the My Mind's Eye "Gingham Foundry" collection! For this 12x12 page, I combined it with a woodgrain paper with similar cream tones from Simple Stories. I wanted to tell the story of my love of the scent and flavor of lavender. I had photos of a lavender latte I had late this spring, and I combined them with a free photo of lavender on the internet. Using both sides of the patterned papers, I lined up strips of five coordinating designs, beginning with the gorgeous large floral paper. I also used paper to mat my photos.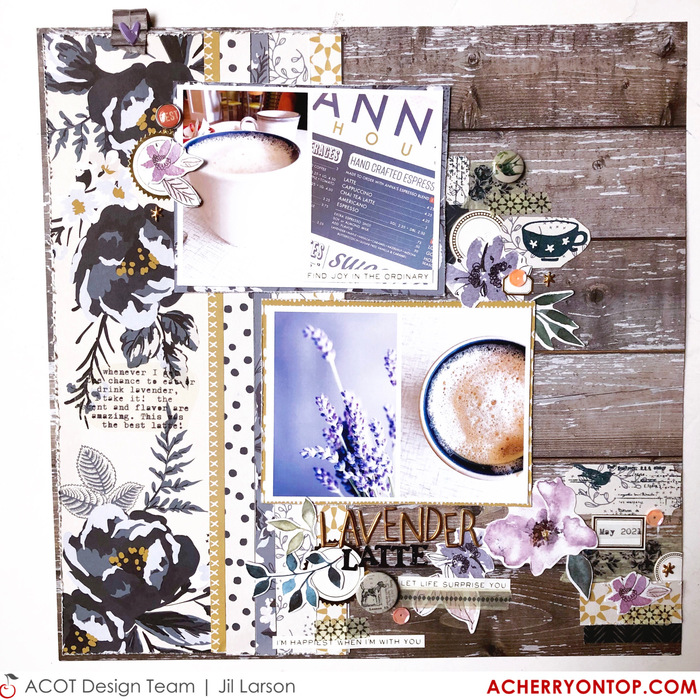 After I established this base, I created my title with two designs of alpha stickers from Maggie Holmes' Magical Forest. Wanting to bring the color lavender into my layout, I pulled some Prima die-cut flowers from my stash and began to build embellishment clusters, the main one of the lower half of the page and two smaller ones on either side of my top photos.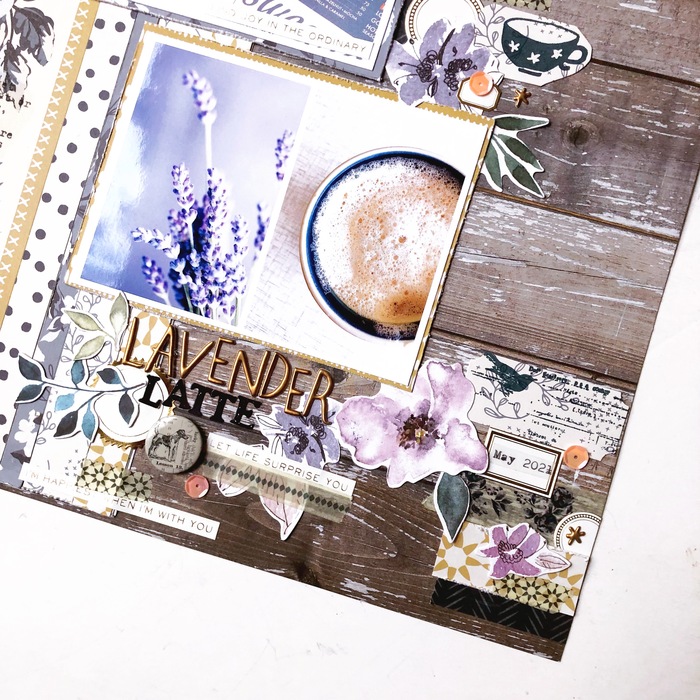 I extended the coppery metallic of my title to the other clusters by pulling asterisks from the alpha set, but I wanted more gold, so I turned a Tim Holtz Idea-Ology sticker set for seals, labels, and phrases with gold accents. 
Each cluster also features the gorgeous washi tape from the Gingham Foundry line. I stamped a small Prima stamp on the cream paper in navy to add a little stamping to the clusters. I also found a coffee cup stamp in my stash to include in the middle cluster, reinforcing my coffee theme.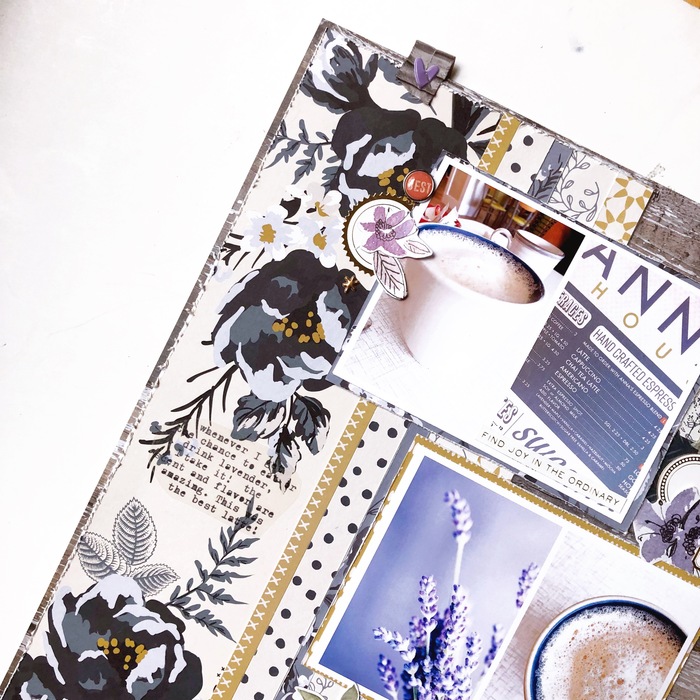 I typed my journaling on clear sticker paper and applied it to the right side of the page, where it would be legible but also blend into the patterned paper.
Finishing touches were mini flair buttons from the Tim Holtz Idea-Ology, sequins, a Simple Stories brad ("best"), and a bit of ribbon and a lavender heart stapled to the top right. I love having this experience documented in my album—and it was a pure delight to use Gingham Foundry to bring the story to life!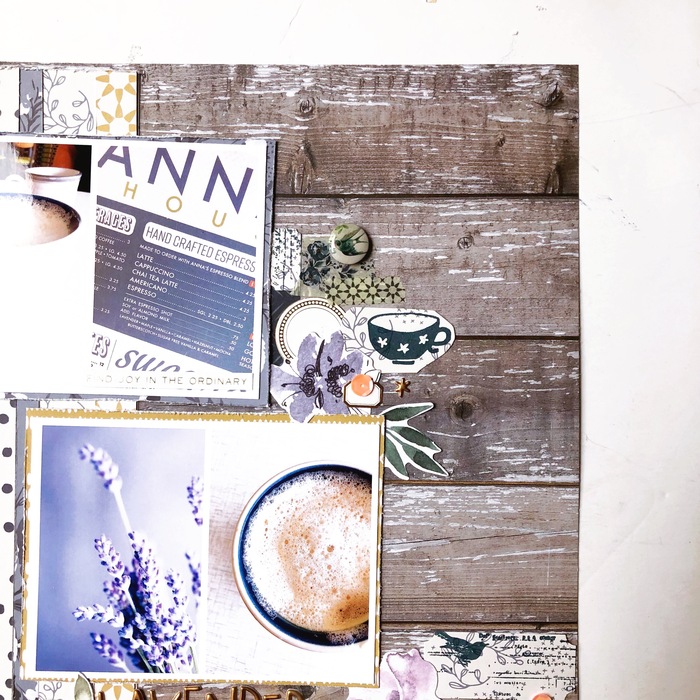 ---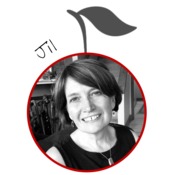 Hello everyone, I'm Jil Larson, a new member of the design team. I'm excited to share my projects with you! I've been scrapbooking and art journaling for many years now. I first started memory keeping when my nieces (now in their 20s) were little girls and I was looking for a way to tell stories about them and the art they created. From there, my love for this wonderful hobby grew and developed. As a life-long diary and notebook lover, I've also recently been enjoying creative play in sketchbooks and journals.