Hello friends, it is Neftali Zambrano with you here today and I am so excited to be here sharing with you my first blog post and challenge as Guest Designer this month. I wanted to start off with my very favorite techniques: layers, and texture.
So first, let us start with your challenge. Post your finished layout on the Project Gallery under the Texture and Layers contest for a chance to win a $5 gift card from ACherryOnTop.com. This challenge ends on January 27 at 12 am EST. I have created a graphic that you can save to your phone or tablet with a few tips on accomplishing this challenge.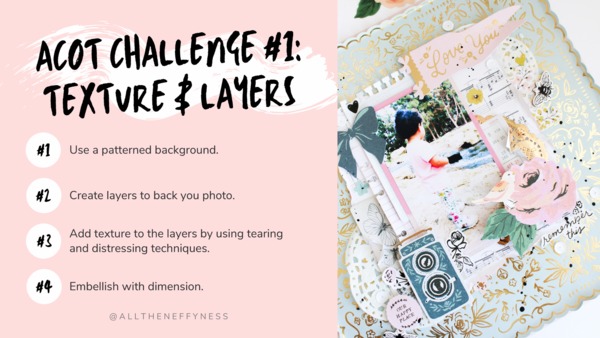 For this project, I am working up a 12x12 layout.  But first, let us dig into the supplies and the steps for creating this 12x12 layout. Crafty time!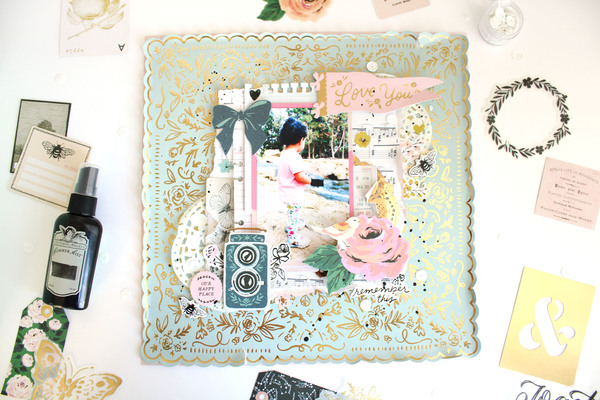 I started off by setting out all of the Maggie Holmes Marigold collection bits I ordered from the shop, I wanted to create a layout with those matching stickers and papers. As a base for my layout, I used the 12x12 specialty gold-foiled scalloped sheet, which I backed on a soft pink 12x12 cardstock sheet. The gold foil specialty sheet is such a stunning page. I wanted to bring out all its beauty by using it as my base, and it was also partially a challenge because I am not very used to using a colored background. But I went for it anyway.  I challenge you to also use a colored background, especially if you're not used to it.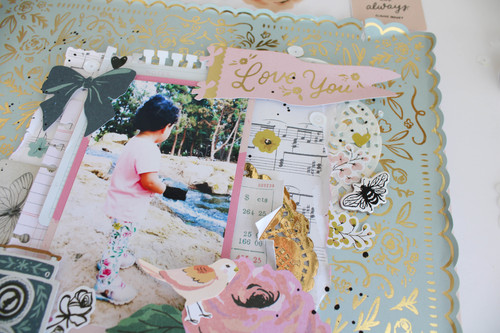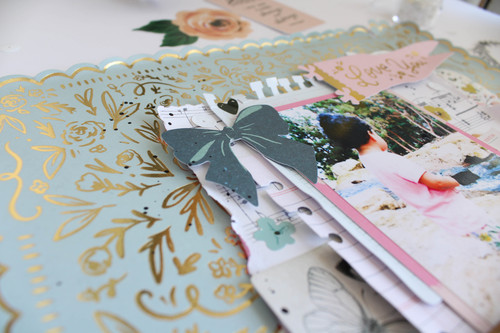 I created a central cluster on my page using lots of layers, texture, and dimension. I added two doilies from my personal stash of supplies to create a contrasting color below all the layers. I created layers of dimension by using chipboard stickers, and by adhering to my cardstock stickers and ephemera using dimensional pop adhesive.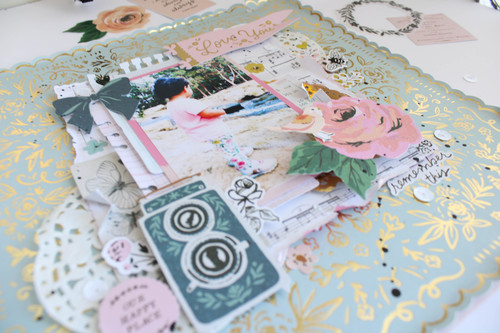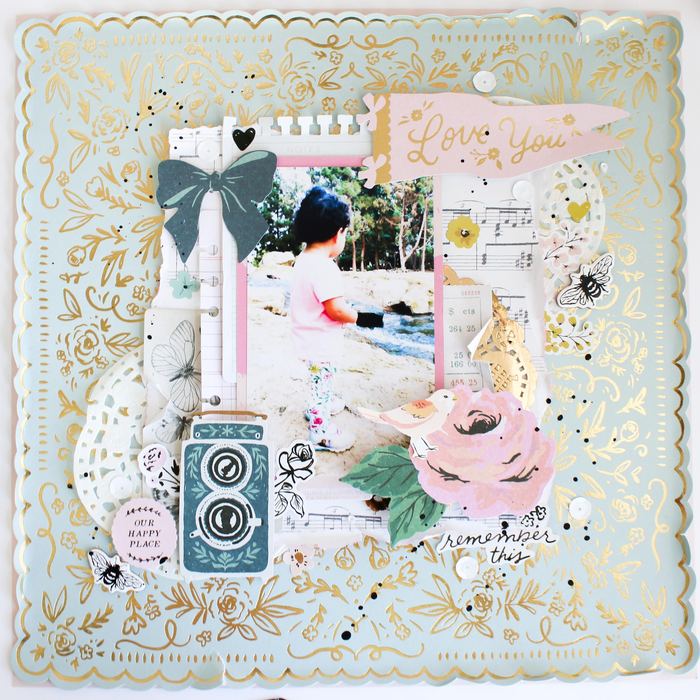 Finally, I added contrast also by adding black elements like stickers and black ink splatters. Here are a few more closeups for you to enjoy… I hope that you are feeling inspired to recreate this layout for our Challenge!
Check out the video below if you would like to watch how I built the layers and created this whole layout step by step.
Thanks for coming by today. It is such a pleasure to be here with all of my crafty friends at A Cherry On Top. If you join the challenge below, please share your image in the Project Gallery under the Textures and Layers contest.
---
You can see more inspiration from Neftali on her Blog, Instagram, Pinterest, Facebook, YouTube, and Project Gallery!
Stay tuned all month to see what she will create!