Hello everyone, I'm Jil Larson, a new member of the design team. I'm excited to share my projects with you! I've been scrapbooking and art journaling for many years now. I first started memory keeping when my nieces (now in their 20s) were little girls and I was looking for a way to tell stories about them and the art they created. From there, my love for this wonderful hobby grew and developed. As a life-long diary and notebook lover, I've also recently been enjoying creative play in sketchbooks and journals.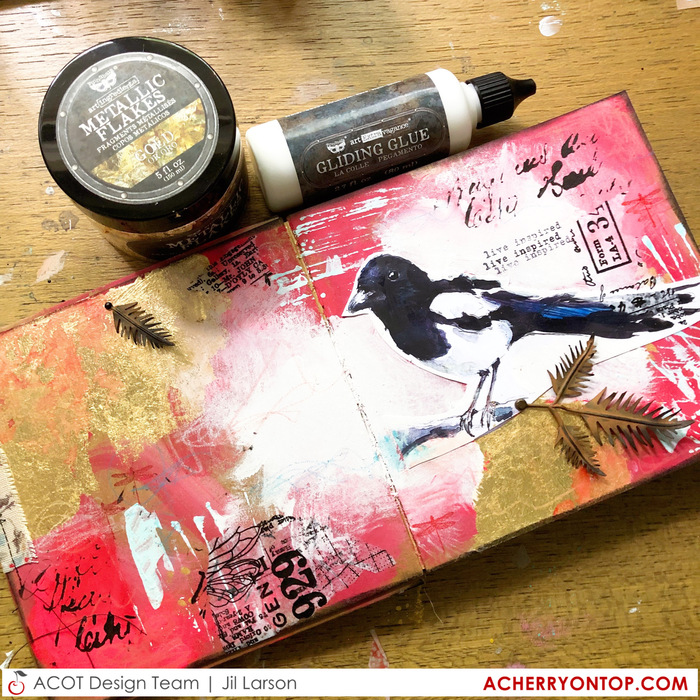 For the project I'm sharing today, I'm working in the new 6x6 Dina Wakley art journal with kraft paper. I began my spread by applying red and hot pink acrylic paint loosely to create a background. I added some light blue paint in a mark-making style.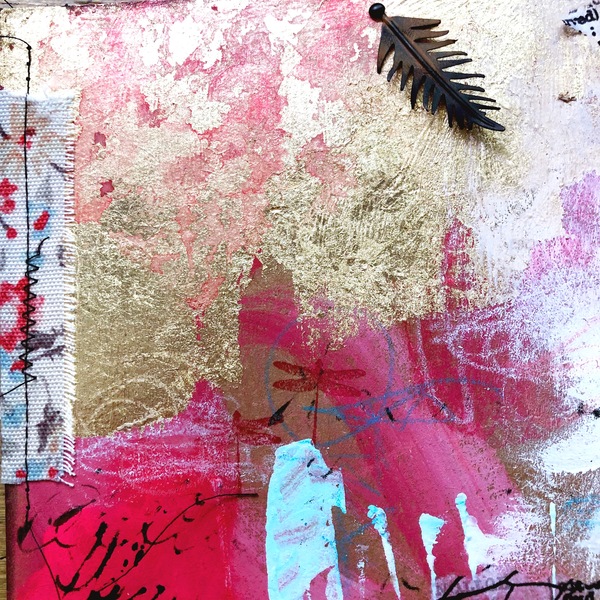 My next step was to pull out the gilding glue and gold metallic flakes from Prima. This product is amazing, and I'm looking forward to using it throughout my art journal. The glue needs to dry to a tacky state (which I hastened along with a heat gun) before applying the flakes. After a little more drying time, I simply brushed off the excess flake with a soft paint brush—voila! So easy and beautiful! I distressed my gold with a touch of liquid acrylic paint (red mixed with gesso).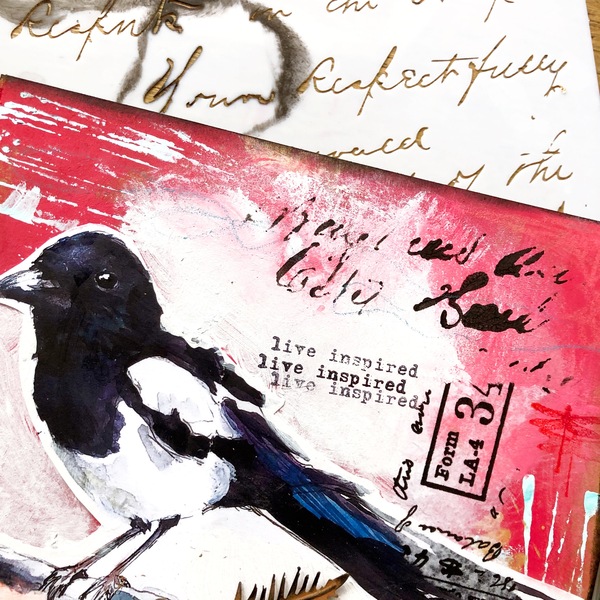 I've been practicing drawing and painting birds in watercolor, and so I printed a photo of a magpie from my sketchbook, cut the bird out, and used Distress Collage Medium to adhere it to my page as a focal point. 
My next steps were to apply black paint through the Prima Finnabair Read My Letter stencil, adhere bits of Tim Holtz Entomology collage paper (again with matte medium), and stamp a small dragonfly stamp (also from Prima) in Ranger distress archival ink (barn door). I also messily stamped "live inspired" in black Ranger archival ink just above my magpie art.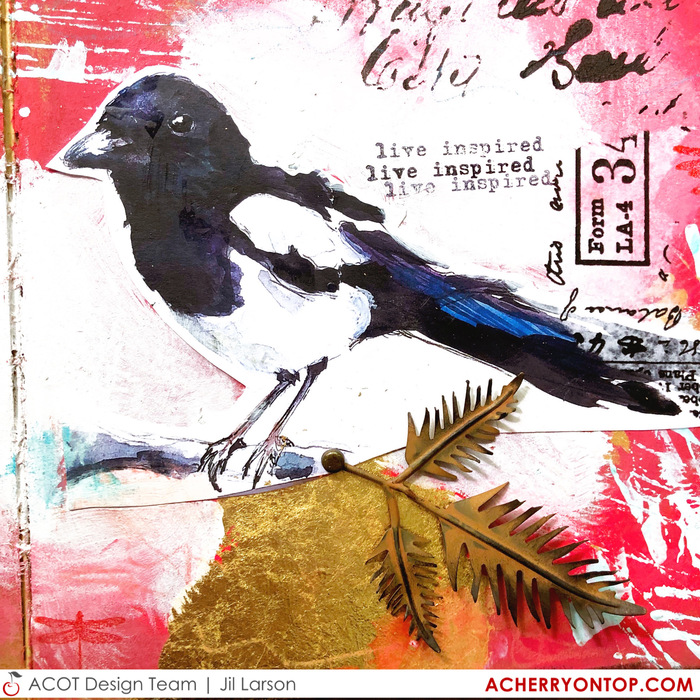 For final touches, I attached the Finnabair woodland ferns mechanicals (distressing them with a little black paint) with brads, sewed Tim Holtz fabric tape along the left side of the spread, and scribbled a bit here and there with Dina Wakley scribble sticks in blushing, ocean, and white.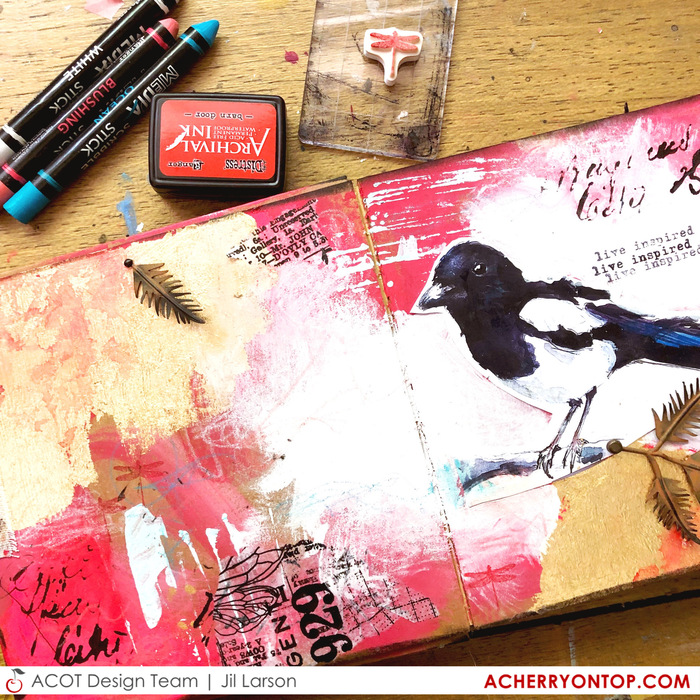 I was pleased by how well the thick pages in this journal held up, even with all these layers and techniques. Art journaling is always relaxing and fun, and I hope you'll give it a try if you haven't already!
---