I just love creating unique backgrounds on my own and pairing them with traditional scrapbook collections. Today, I thought I would share with you how easy it is to create your own unique mixed media background in just a few steps!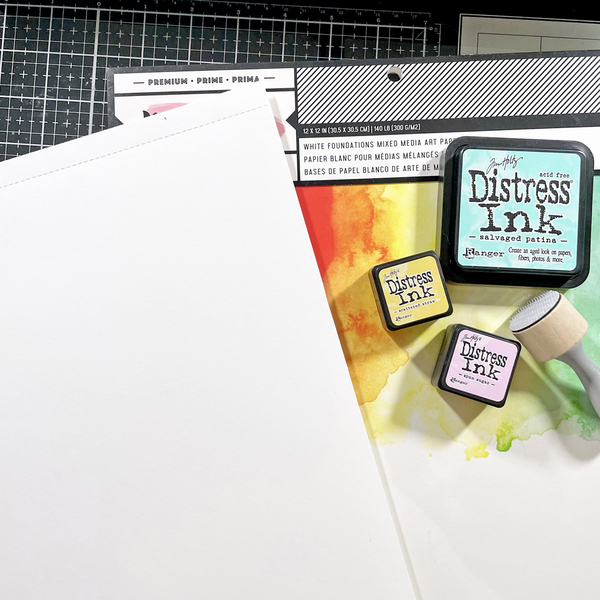 Supplies:
Vicki Boutin Foundations Paper, Color Study Stencils
Distress Ink Salvaged Patina, Scattered Straw, Spun Sugar
6x6 Patterned Paper, Alpha Stickers - PinkFresh Studio Happy Blooms
First, add some distress ink to a craft mat or glass mat. Add a little water and use a large round paintbrush to mix it up.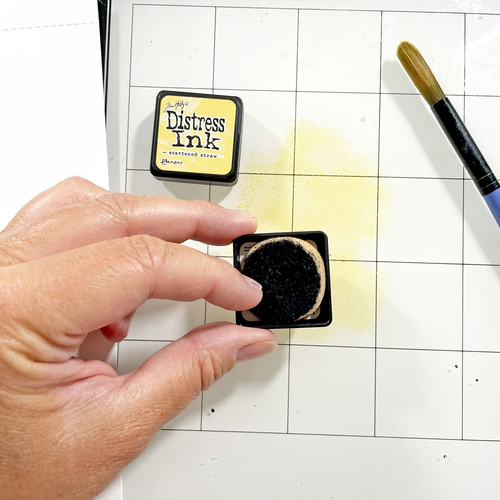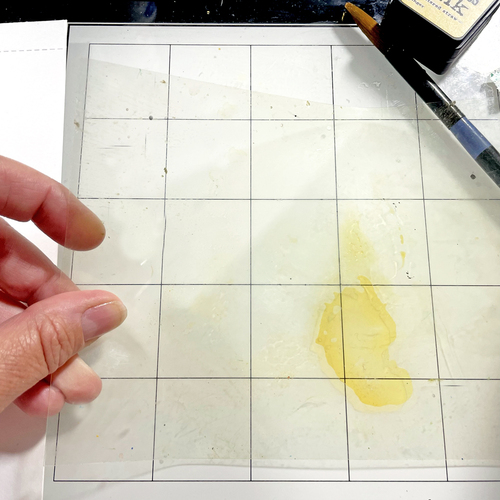 Dip a piece of transparency into the watered down ink and use it to transfer to the Foundations Paper by lightly kissing it to the background. Use the paintbrush to lightly tap on any blobby areas and to smooth out any harsh lines. Add small amounts of water, if needed.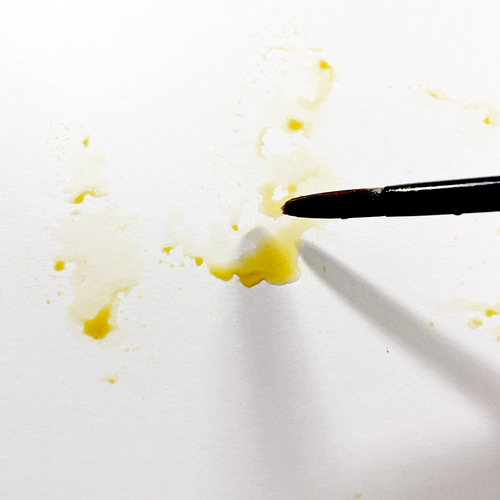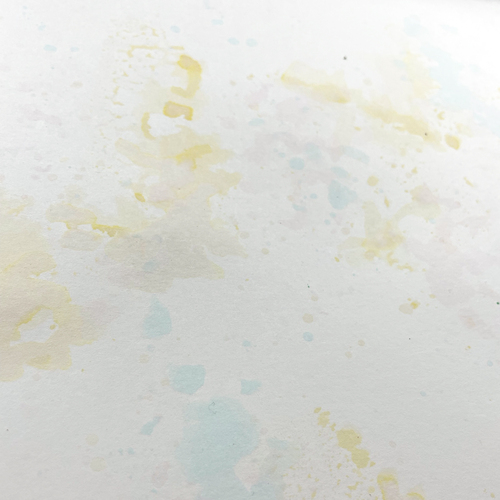 Once the first color is dry, repeat with the next color and repeat until you have the desired look. Using the same ink colors and an ink blending tool, apply color through each of the stencils, overlapping your base colors. You can layer similar colors on top of each other and use the stencils to fill in any empty areas. I chose to use 1 stencil per color, but you can do whatever pattern you would like - just play and have fun with it!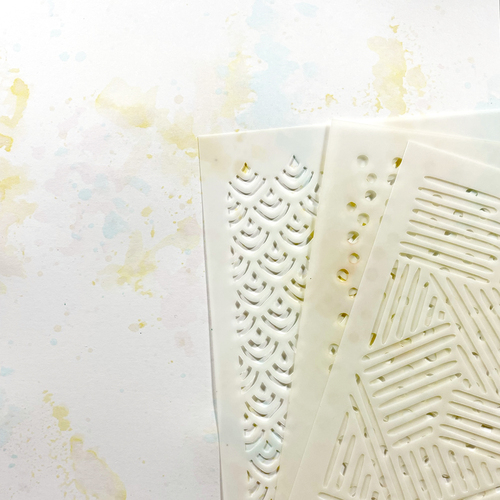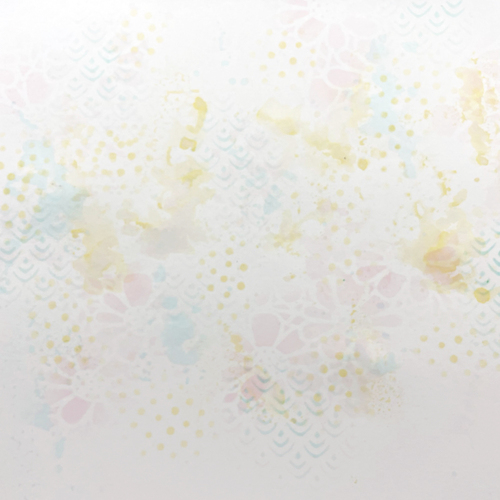 Once your background is done, you can use it as it is, or you can punch shapes/use a digital cutter like I did to create empty spaces to add patterned paper to the backside!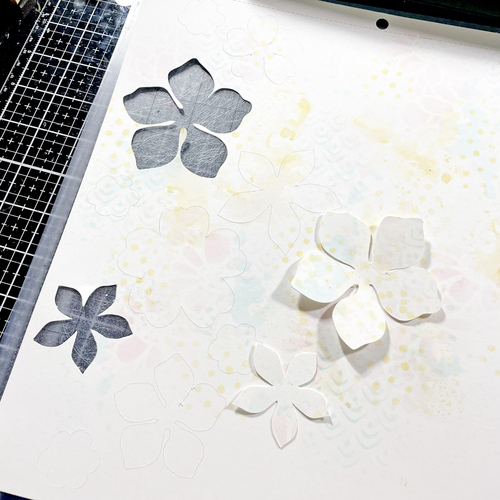 I love using 6x6 paper pads for this purpose as they are the perfect size to trim down and use on the backside of the mixed media background.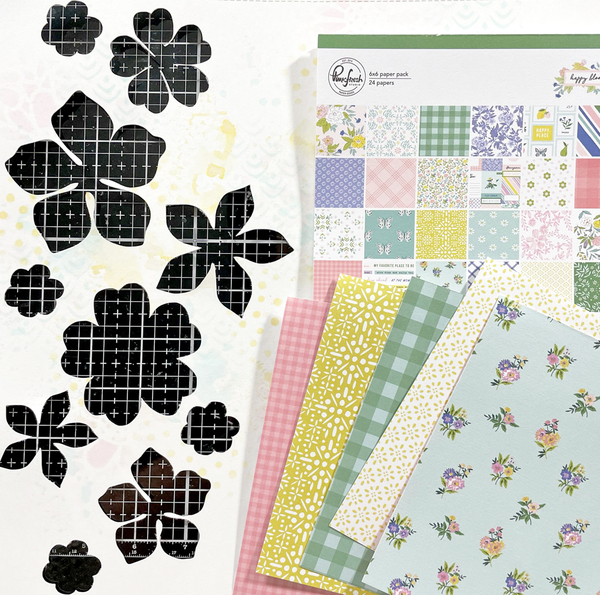 I also cut some of the same flower pattern using the same 6x6 paper pad to create dimensional flowers to use to embellish my page.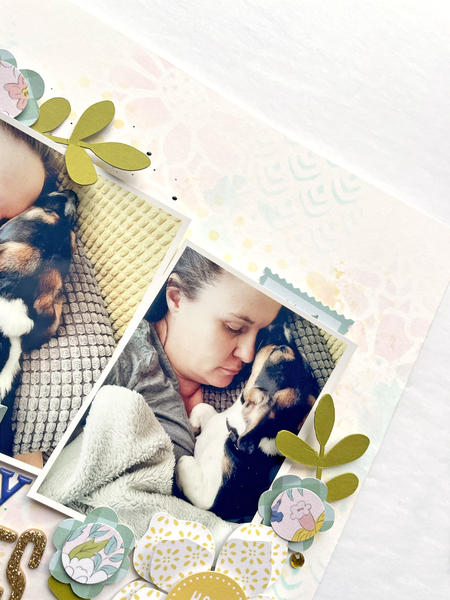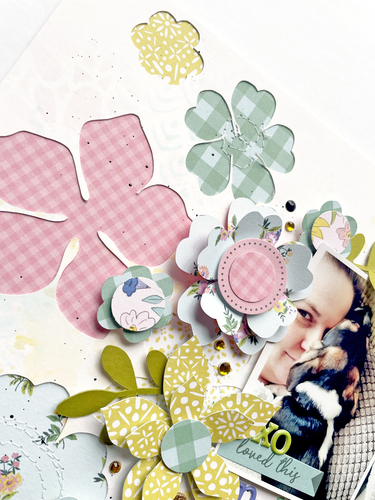 I love using foam adhesive in between the layers of my diecut shapes to create dimension and added those amongst my photos and title to fill in the page. Now, you have a super cute and unique mixed media background that works with your patterned paper collections!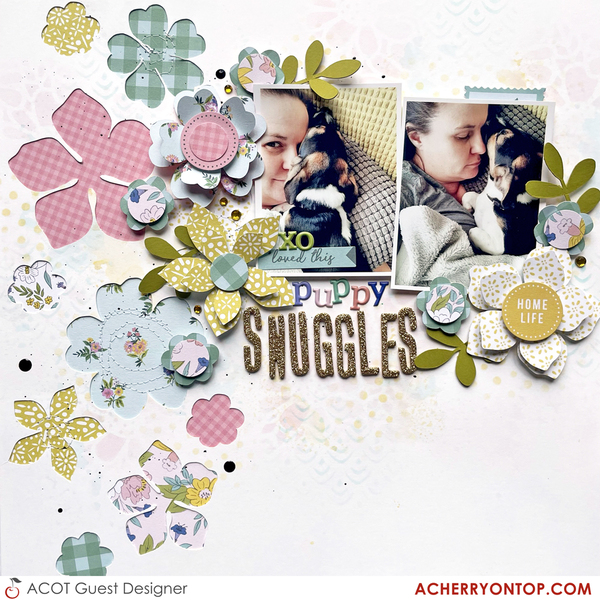 Thank you for joining me today, I hope you will give this a try!
---
You can see more inspiration from Nicole on her Instagram, Facebook, YouTube, and A Cherry on Top Project Gallery!
Stay tuned all month to see what she will create!