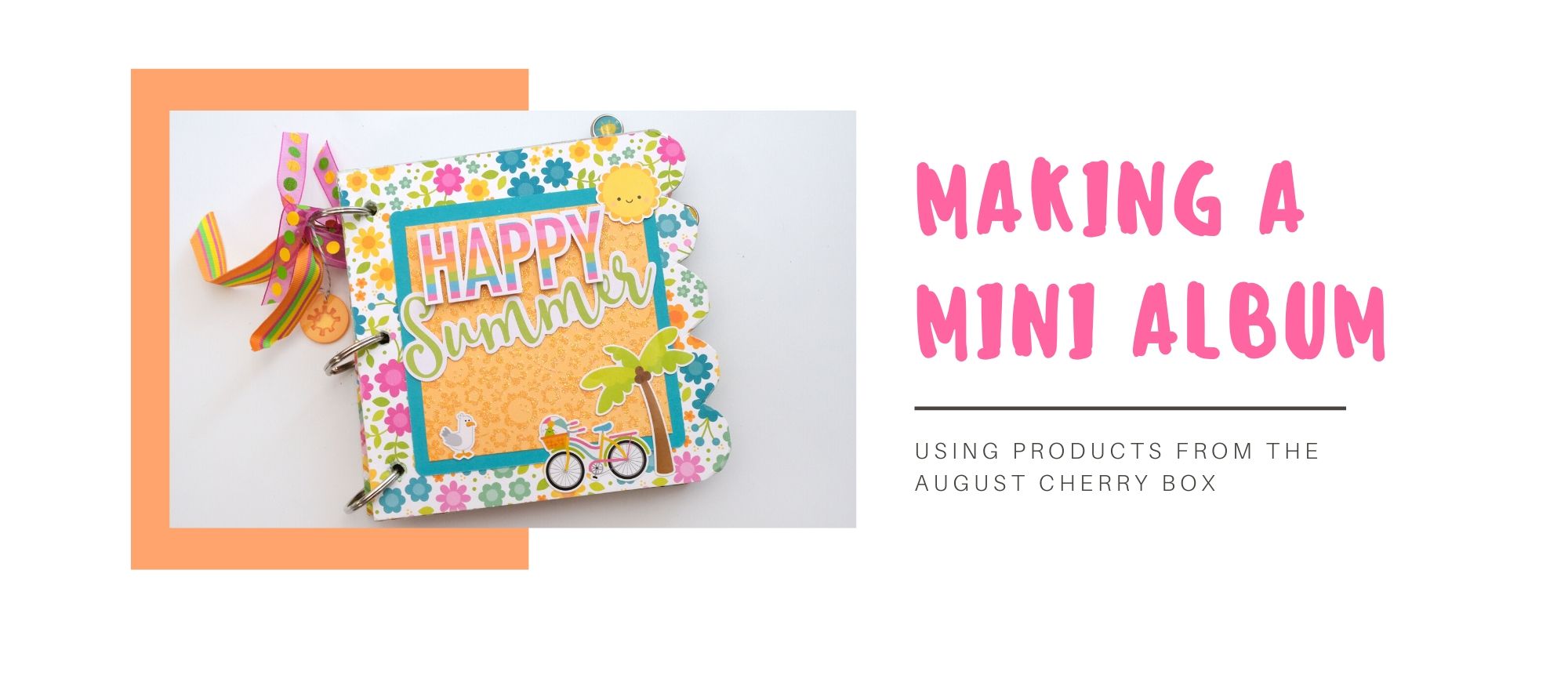 For the August Cherry Box we have partnered with Doodlebug to bring you a box with over $80 value! It is filled with summer fun, beach vibes, and sunshine smiles. The idea of making a mini album out of the contents of this box came instantly to me after seeing how themed everything is and the variety of items and textures.
All you need to create an album like this is 6" x 6" paper, chipboard, your favorite adhesive, key or book rings, ephemera, and stickers.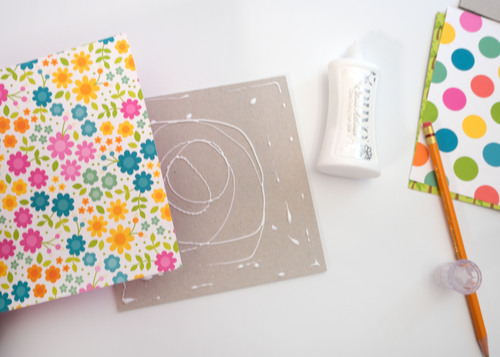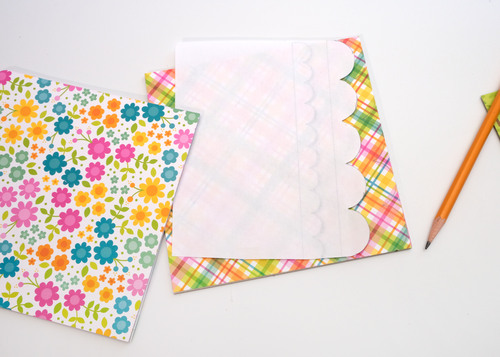 Start by gluing your 6" x 6" paper onto both sides of your 6" x 6" chipboard. Do this twice (once for the front of the album and one for the back). I didn't want to leave my album square all the way around so I cut out a scalloped template that I used to cut out one side of my chipboard.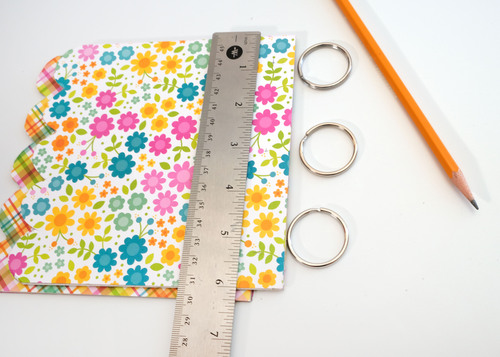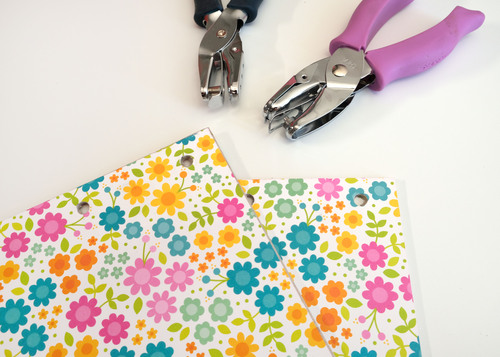 Measure out where you want the holes to be. I made mine 3/4" from the top and bottom and one in the middle. They are 1/2" in from the edge.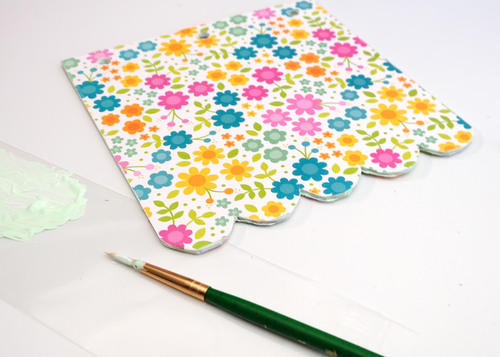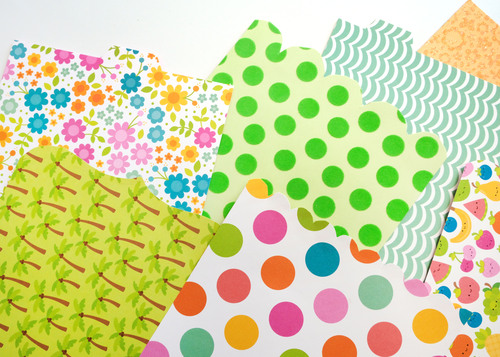 Next I painted the edges of my chipboard (this would have been easier if I had painted them before gluing the paper on) and in the punched holes. I also cut out different shapes on the left side of my pages that are going inside of my album. I added in some blank cardstock pages that I kept the left edge plain. I also rounded all my corners and punched holes in all of my inside papers. I found that twelve pages seemed to be the perfect amount. Twelve leaves enough space for adding dimentional objects onto your pages.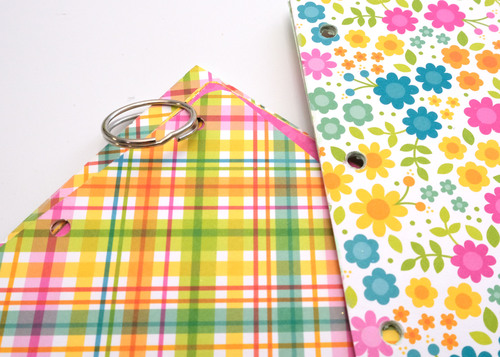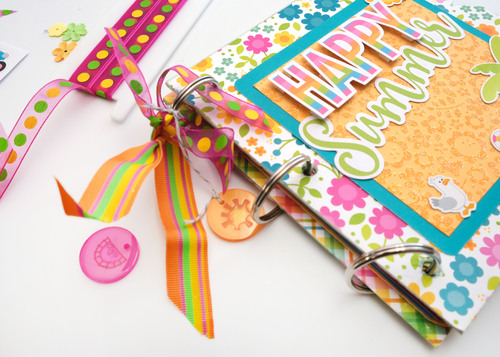 I used key rings for this and it was a bit of a struggle getting them on without scratching my papers so I recommend using book rings instead. But if you are using key rings this is how I found was the best way to put them on: First add on one of your covers and use it to pry the ring open and keep it there until you've added on all of your inside pages and the other outside cover. It is very hard to add in more pages once you have the key ring on, so just plan ahead for how many pages you'll want. It is better to add in more pages than you need and just tear out the extra. This would be less of a problem if you use a book ring and you can then easily add or subtract pages. You could also hold them together using ribbon.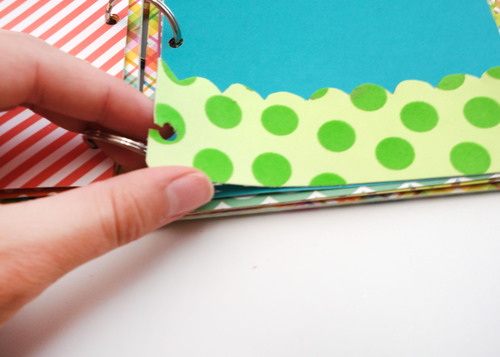 Pro Tip: If you want to add layered papers onto your pages, just hole punch it where it looks like it'll line up and then cut a slit so it'll slide over the ring. Once it is glued you will not be able to tell the difference!
And that is it for the construction of the album.  Now it's time to decorate the cover and start filling in the inside pages!
---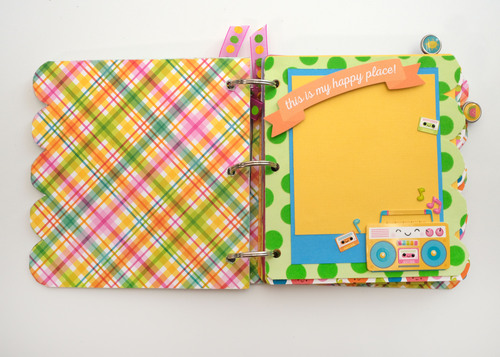 Here are some of the layouts I made up on the inside.
I left spaces on them to add the photos in later. I love dimensional objects on my page so I included a lot of doodlepops, ribbon, foamies, paperclips, and layered paper. This type of album is great for adding these things in. I'm planning to add in some more stickers once I add the photos.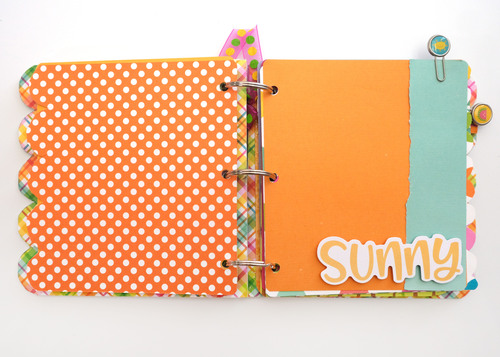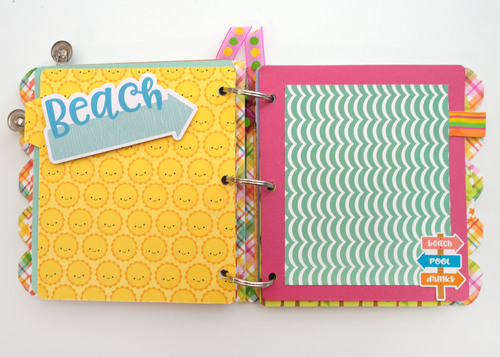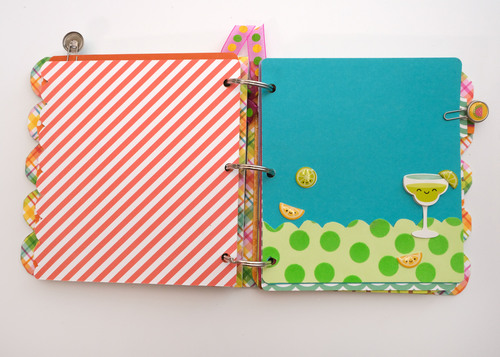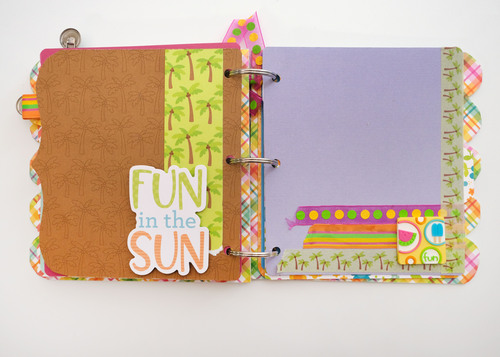 I am really happy with how this tuned out and I can't wait to see what everyone will create using this month's Cherry Boxes! Haven't subscribed yet? There is still time to get the August Cherry Box filled with all this Doodlebug goodness!
(Missed the deadline? A few August Cherry boxes are available for purchase!)
Make sure to share in our Project Gallery and use the hashtag #thecherrybox on social media! I love seeing what everyone creates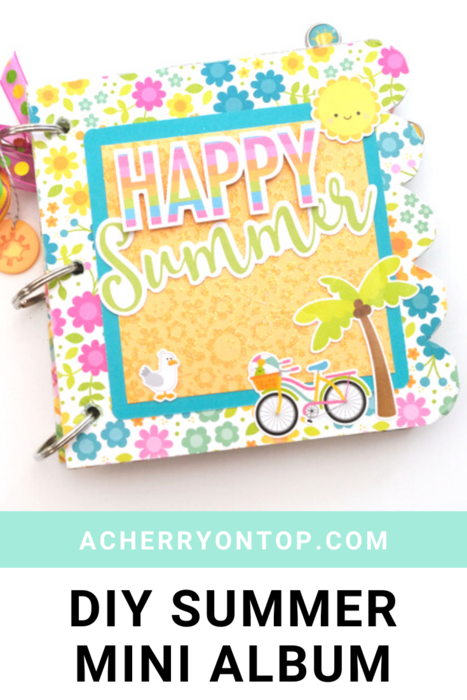 Thanks for checking out my mini album!
-Jess
---