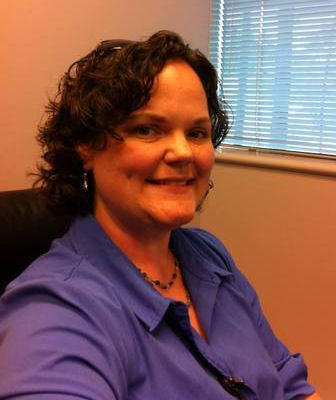 Screenname: cajenkins81
First name: Carolyn
Favorite Color: Purple & pink, and recently turquoise everything!
I mostly create: 12x12 layouts
Guilty pleasure: Chocolate! And paper :D
BIO: I've been married to my high school sweetheart for over 10 years, together 15 now! We have 2 beautiful and amazing children, Olivia and Owen, who both have birthdays in December! So in just a few days I'll have a FIVE year old and a two year old – how and when did that happen! I live in Arkansas and just recently moved to a town outside of Hot Springs. I moved here because of an amazing job offer I received after receiving what I thought was the worst news ever in my life! I have been on one heck of a roller coaster this year, but the year looks to be wrapping up quite nicely with an abundance of blessings. Turns out to be the best thing that has ever happened to me! God is good! I'm a diehard LSU fan and not just out of loyalty because I grew up in Louisiana, but because I actually graduated from LSU :)
I started scrapping in 2008, 5 years after our wedding, and started with our wedding book. I knew I wanted to do something and some sort of scrapbook, so I bought 2 paper packs, some glue, a scrap pack of ribbons, and a small paper trimmer. I still have some of the papers (shame on me! Haha) and the same paper trimmer from back then. And a LOT more supplies since! I've learned a lot and I play with ideas and techniques when I can. Sometimes I get stuck on a technique or product and use it so much until I can't stand it anymore, or until I find something else to get hooked into ;) I'm a frugal scrapper so I LOVE a good deal. I don't own a lot of fancy gadgets or gizmos. I don't even own an exacto knife! I use my scissors A LOT and do a lot of creative use of paper lately. My style varies – sometimes I like a simple layout and other times I can spend hours looking at and playing with adding things to a layout until it's JUST RIGHT. I like bold colors, but I mostly love bold colors that are rich but muted – like a darker red, not a bright red. Anything that is rich in color with texture and character (distressing, fading, etc.).
I work full time so I don't have a lot of time for scrapping anymore, but I LOVE to veg out sometimes at night but especially on the weekends. And I love sharing my craft with others. My daughter just loves looking at pages I've made of her, or helping me decide where to place something on a layout.
Look for Carolyn's inspirational projects in her Gallery and check out her
Challenges during December on the Message Board!
---
Layout: Christmas 2012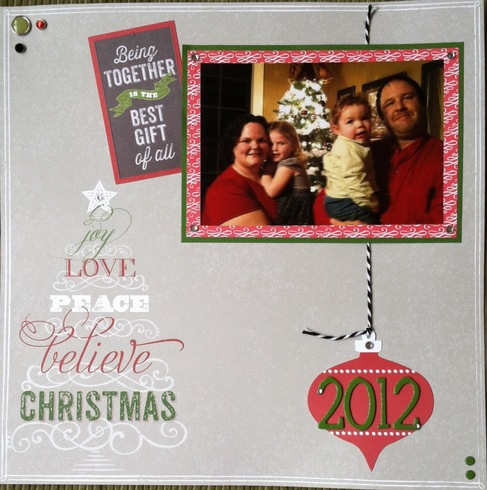 Featuring 'Making Merry' - Little Yellow Bicycle
---
Layout: Opening Gifts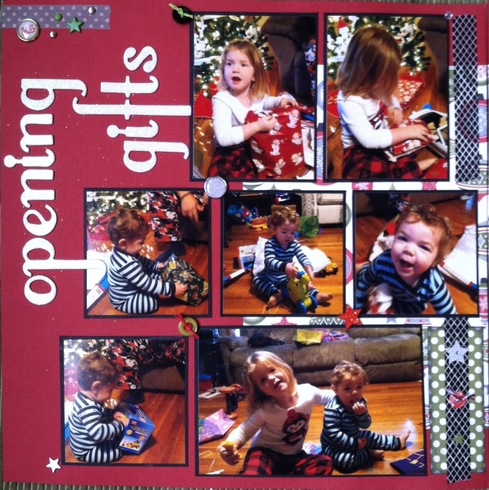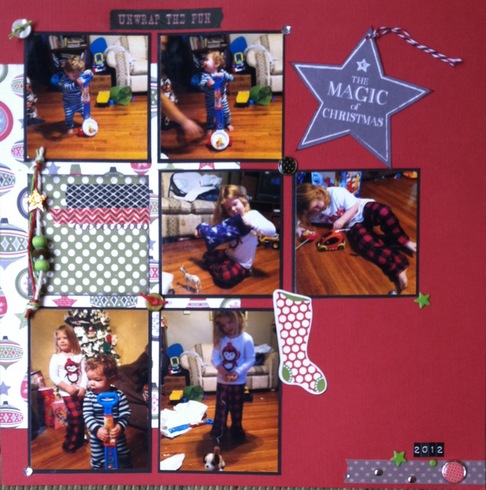 Featuring 'Making Merry' - Little Yellow Bicycle
---
Layout: Army Navy Hospital
Featuring 'Bushel o' Fall' by Imaginisce
---
Layout: Happy Fall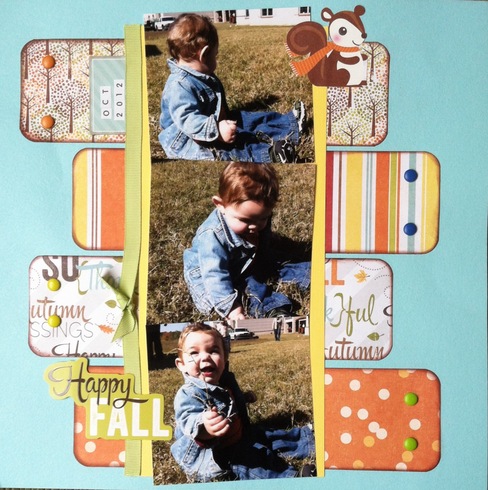 Featuring 'Bushel o' Fall' by Imaginisce
---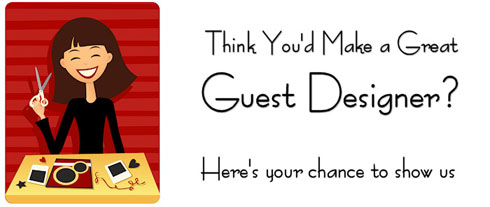 Click here to find out how to submit