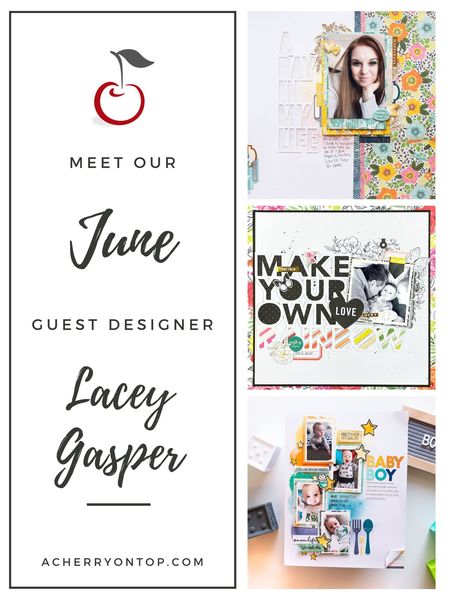 1. Describe your crafting style.
Artistic. I love experimenting with new techniques and product, as well as always looking for new trends in design and to other industries for inspiration. I love white space, but I am never afraid to fill it if the layout calls for it. 
2. Your favorite must have crafty tool(s):
The obvious, a paper trimmer. I don't think there is a project I create that I don't use it. I'm also big into stamping and making cards, so stamp repositioning tool is super handy. And finally, tweezers. I know that sounds weird, but they help so much placing items on a page or card and not have your fingers in the way. Plus they can also easily help place sequins on a project.
3. Something new you have learned recently?
I decided to pick up my Copic Markers again. I've been taking online classes to improve my skills and work on these skills at least once a day. It's the only way to get better is practicing. I'm not in love with every project I create, but I see the progress. There are some GREAT teachers in the industry that really break down how to color something and they are really inspiring. 
4. Something you are scared of trying?
I guess I'm not really afraid to try anything. I like to experiment with new products. I guess things I'm interested that I haven't had time or money that I wanted to invest in is the acrylic pouring. I think it looks so cool! But I'm hesitant to fully invest into the art form.
5. What inspires you to create?
I have to say for a long time it was just my husband, myself and our dogs. We are talking 16 years of us. I would create layouts of us and our dogs, but then got uninspired to create layouts a few years ago. My subjects were the same and the layouts all had a similar theme. Last November we welcomed a baby boy. He has been such a joy and inspiration to my projects. I love scrapbooking again. He is my muse. Documenting moments in his life has given me more purpose again to scrapbook. 
BIO
Lacey Gasper lives in Moorhead, MN (across the river from Fargo, ND) with her husband Matt, 7 month old son, and two puppies, Spock and Bellarina. She has been scrapbooking since the 1990s and crafting since she can remember. Lacey is a freelance Graphic Designer with a BFA from Academy of Art University (San Fransisco). Beyond scrapbooking and freelance work, Lacey works full time for her husband's dance studio, Gasper's School of Dance, as well as for a non-profit professional ballet company, the FMBallet. Lacey describes her scrapbook style as, artistic. She loves experimenting with new techniques and products. She also loves to be able to inspire others to document those special moments in their lives. She was a co-founder with Clique Kits and worked for them until 2018. Lacey currently serves on the Ink Road Stamps Design Team and Scrap the Boys Design Team. She previously was on the design teams of Holly Pixels Studio, Clique Kits, and MemoryWorks where she served as a design team leader.
---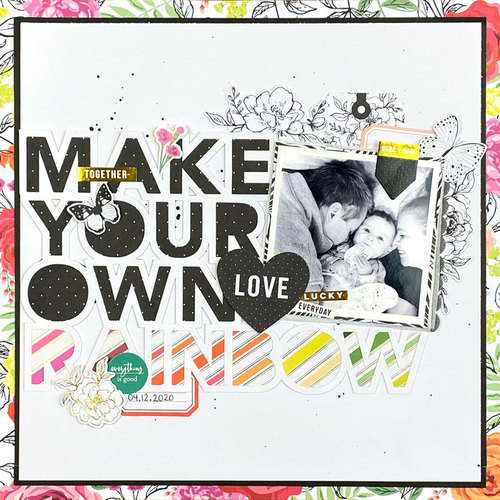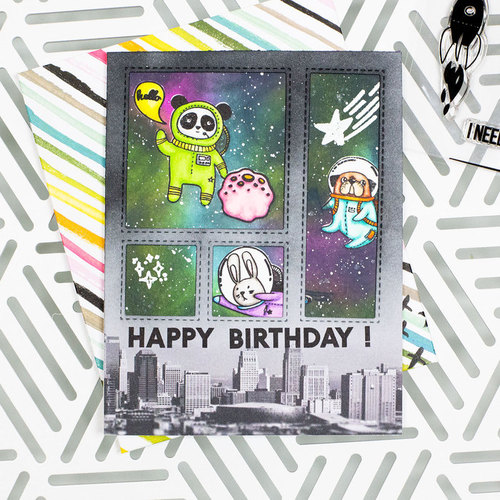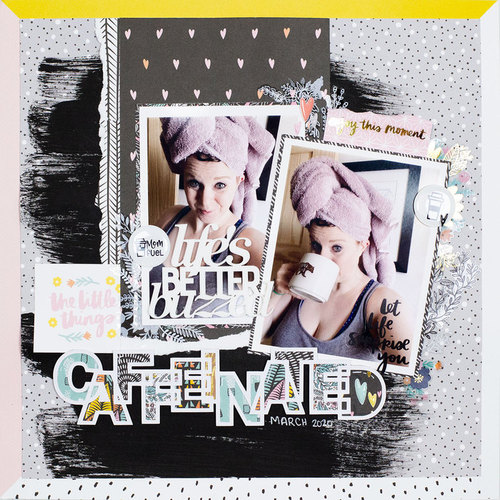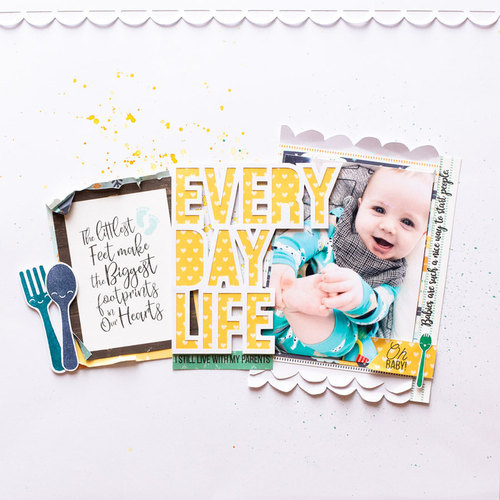 Check out all of Lacey's projects in her gallery, and see more inspiration from her on Facebook, Instagram, Blog, and YouTube!
Stay tuned all month to see what She will create!
---