Good morning, Cherries! Suzanna here today to share with you a layout created using the Mix & A Mingle collection from Simple Stories. I know it's a little early for Christmas yet but this collection has been burning a hole in my stash since it arrived. I just love the retro feel!
Here's a look at the layout;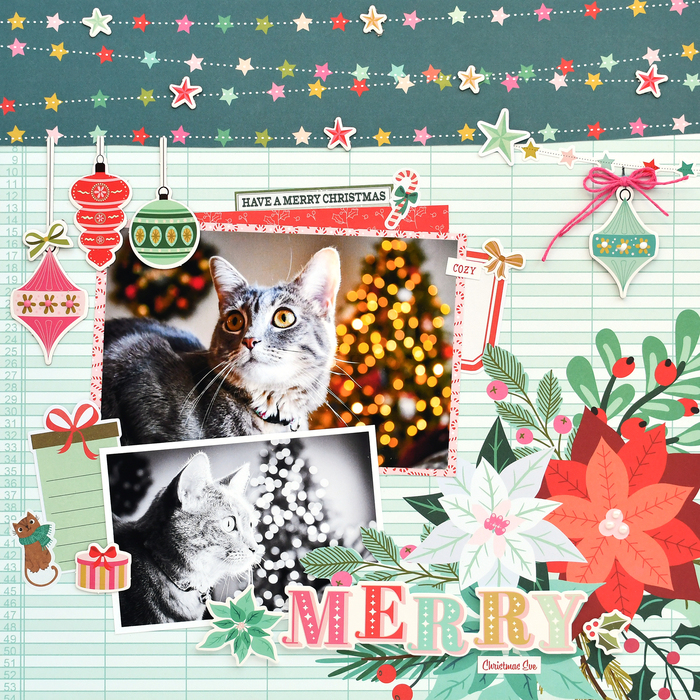 It's simple with regard to patterned paper; two 12x12 sheets, kind of three if you include the red strip above the photo. Really, the stand-out feature of the layout is those lovely retro poinsettia flowers in the bottom, right corner of the background. If you look closely, a small detail that would otherwise be overlooked, Nuvo drops as the center of the red poinsettia. Simple, yet stunning in texture it adds to the layout.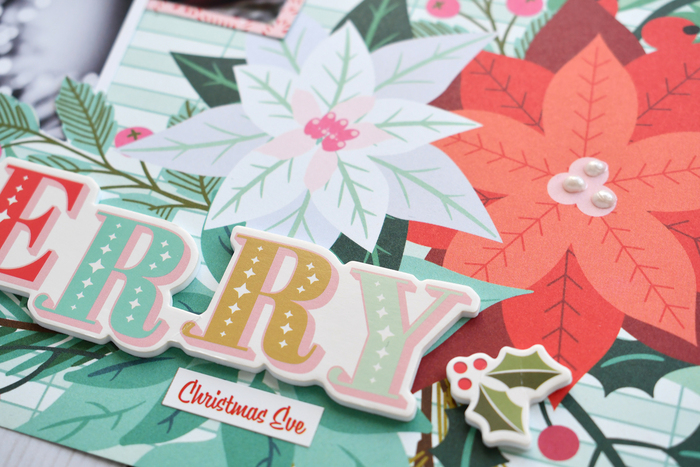 Either side of the photos features ornaments that decorate the page. The lefthand side ornaments are from the Simple Card kit. I just love using those bits as they aren't quite as thick as the other chipboard pieces. They also widen the variety of embellishment available AND the patterned paper without investing in ALL the things.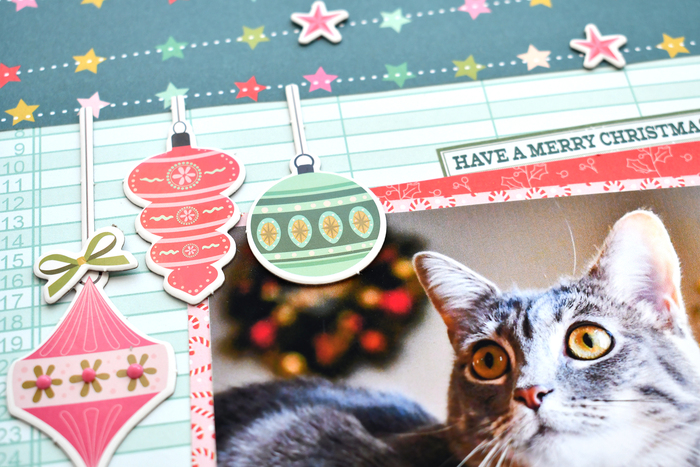 The right-hand side ornament (with the twine bow) is from the brad collection. I love that the brads include other embellishments and not just brads. More like, Brads & Bits (to go with your Bits & Pieces!). There are also some fun, little details that come from the sticker book or the cardstock sticker sheet. So many great bit to choose from! Again, difficult to notice, but I used Nuvo drops again on two of the ornaments. I love how you can personalize layouts and make embellishments unique and add texture with Nuvo drops.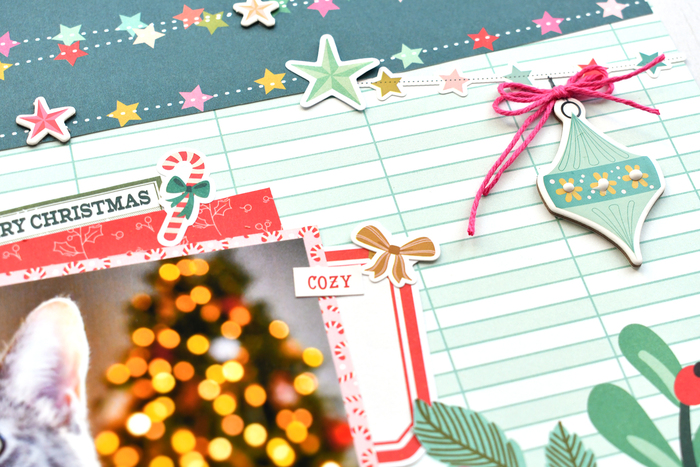 Watch the process video below!
All these great goodies are available in the store now! 
Thanks for stopping in today! See you back here next time.
Suzanna
---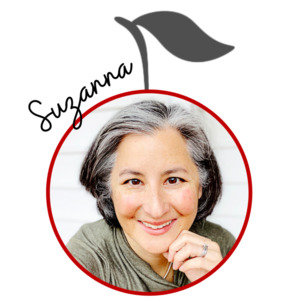 Suzanna Lee
My name is Suzanna and I live with my family in Glen Allen, Virginia. My husband, Michael, and two kids, 19 yo Nikolas and 15 yo Mia, are supportive of my memory keeping and the main subjects of my work. Along with our 2 fur babies, Jasmine and Luna. I have been creating and documenting for a long time, over 20 years. My main focus has always been creating 12x12 layouts but I also like to work in a travelers notebook, create pocket pages and my new obsession, a memory planner. I've been filming process videos and sharing my process on YouTube since 2016. 
See more from Suzanna on her Gallery, Instagram, Facebook, and YouTube.