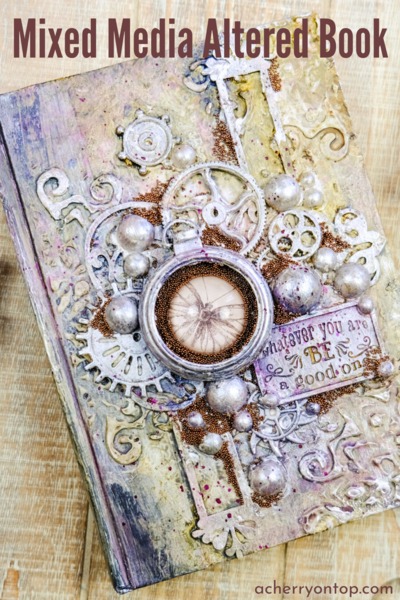 I absolutely loved making this mixed media altered book. I started with an old book that I got from an antique store for $1 that I have had on my craft shelf for a while wanting to use in a project. I started by cutting out the inside pages so it was an empty book that I could lay flat to work on. Next, I used white heavy gesso to lightly cover the book. This allows what I layer on top of it to stick on a little better as gesso has a little bit of grit to it.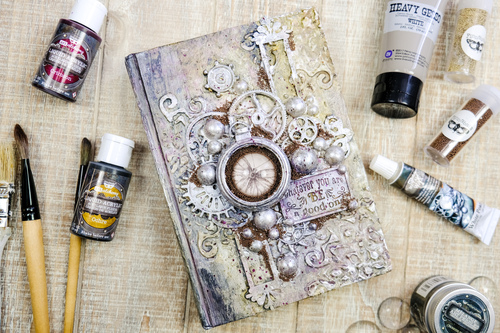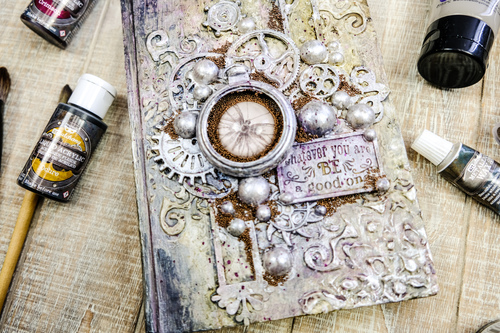 Here are the products I used: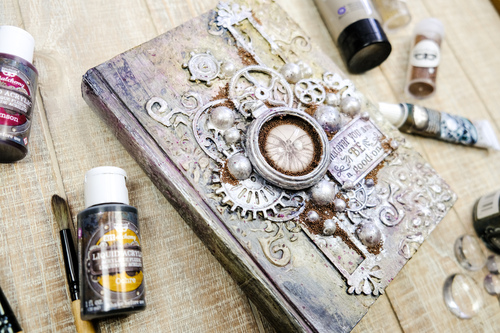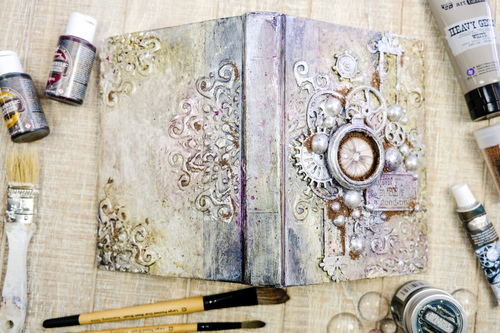 I used my chipboard pieces as thick stencils to spread modeling paste into the groves, then lifted the chipboard off to have some raised surfaces. I also glued some chipboard pieces on using the modeling paste. Next, I started layering on my gears, pebbles, and larger metal pieces still using the modeling paste to hold them in place. When I had everything where I wanted it I painted over everything with another light layer of gesso. After everything was dry I started painting with liquid acrylic paints. This is the first time I tried using these and I'm in love. They are like acrylic where there is vibrant, permanent color, but like watercolor because of their blending, wateriness, and ease of use. To finish it off I added some micro beads around the edges of the gears and in the areas where I added too much modeling paste. Then I went over all of the high areas with some wax to give things more of a metal, shiny look.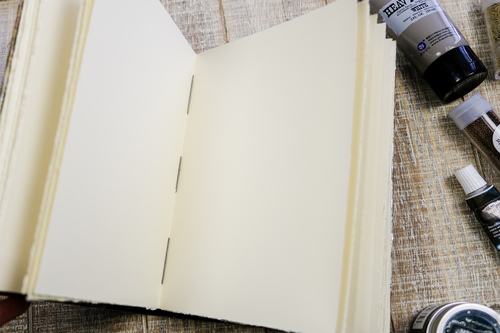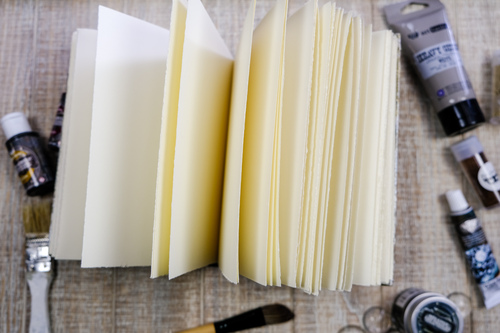 Next, I wanted to add drawing paper back into the inside of the book so it can be used as a sketchbook, or whatever else I decide to use it for. I cut all of my pages to the size of the original pages, sewed them together, and adhered them to the book.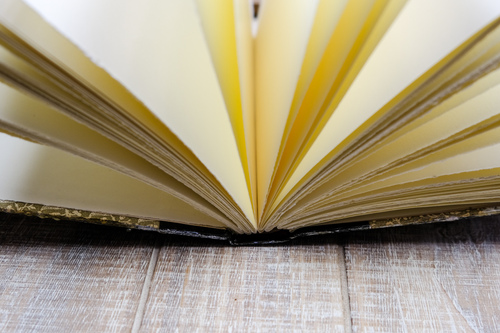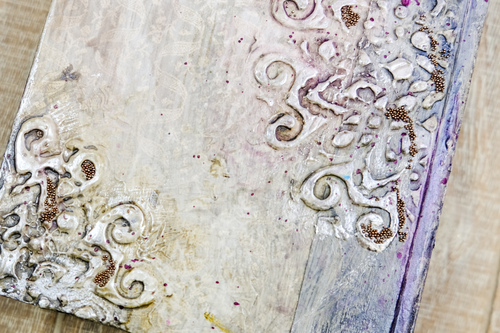 This book is in my top 10 books I have ever made and I hope you like it too and will try out some of these new Finnibair products!