Hi Cherries! Natalie here today using the new P13 Free Spirit collection. This is my first layout with products from P13 and they are SO fabulous! The quality is pristine and the collections are so unique.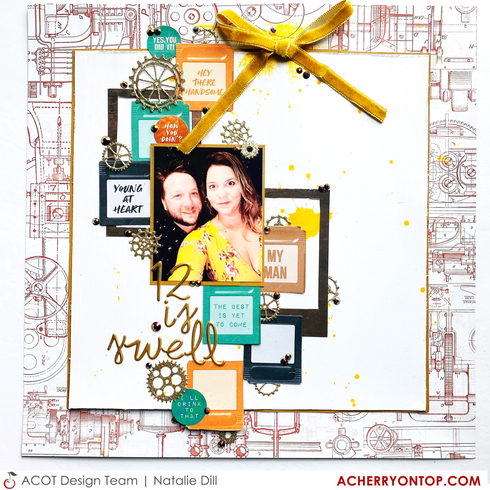 I used Paper #01 from Free Spirit as my background and topped it with a smaller square of Bazzil cardstock.
The plan was to sprinkle a few mustard yellow splatters around the white cardstock, no gesso needed. However, you can view it in my process video below, but I had a little accident and the spray spilled on the gorgeous Paper 01. Never fear!  I turned that frown upside down and used the accidental splotch as an anchor for the velvet bow I was intending to place somewhere on the page.
I rearranged my photo and paper elements due to the bow placement, and I actually liked it better than my original idea! I encourage you to not be afraid of messing up your layout with mixed media because, with some creative thinking, the page can almost always be salvaged even if mistakes are made.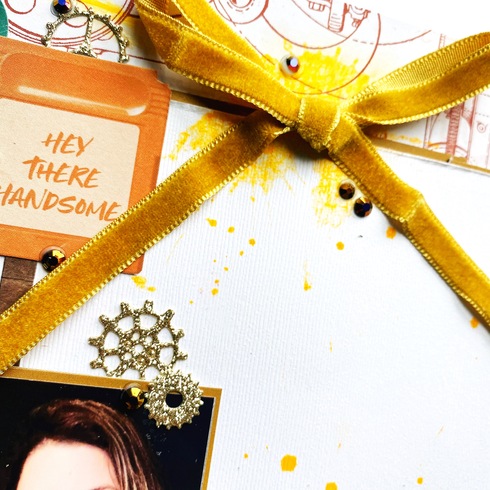 I used the We R Memory Keepers Frame Punch Board to make a couple of wood grain frames from the Simple Stories Woods Cardstock Kit. I also fussy cut some of the squares from the Free Spirit Paper 02 to create embellishment clusters around my photo.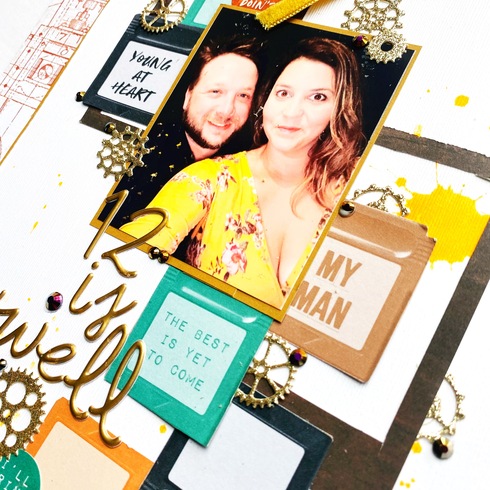 Once those paper elements were arranged around my photo, I embellished them with a few of the round stickers from the Cardstock Sticker Sheet 03 from Free Spirit. I felt the layout still needed something, and I considered hearts because it was a photo of my husband and me on our anniversary. However, the Free Spirit collection is far from delicate, so I reached outside the box and used the Tim Holtz Gears Dies to cut from glitter cardstock and add to my embellishments around the photo.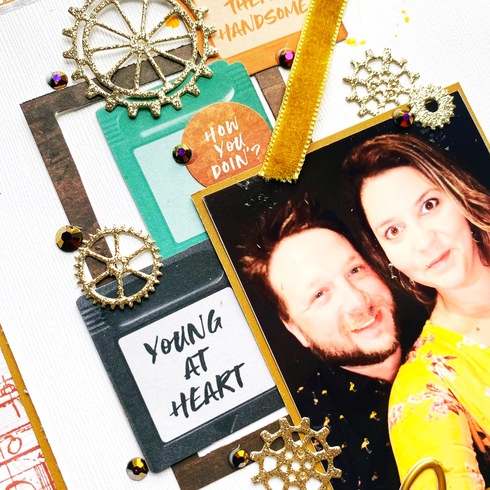 A sprinkle of essential jewels in espresso from Pink Fresh Studio to match the color scheme and I called this layout complete!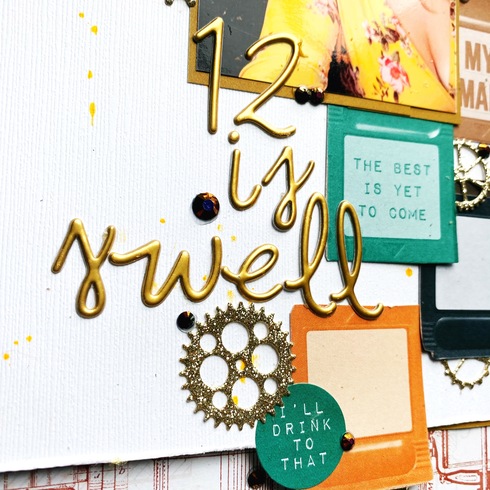 I love trying a new company and finding a collection that inspires unique color schemes and themes! I hope you're inspired and encouraged to try new things and don't fear making mistakes. Happy accidents can improve a layout!
xoxo Natalie
---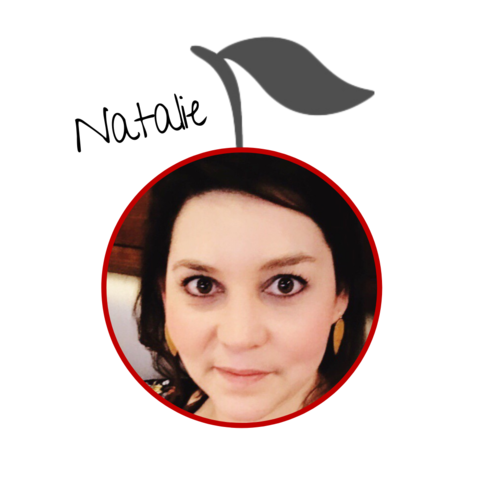 See more from Natalie on her Gallery, Blog, Instagram, Pinterest, Facebook, and YouTube.