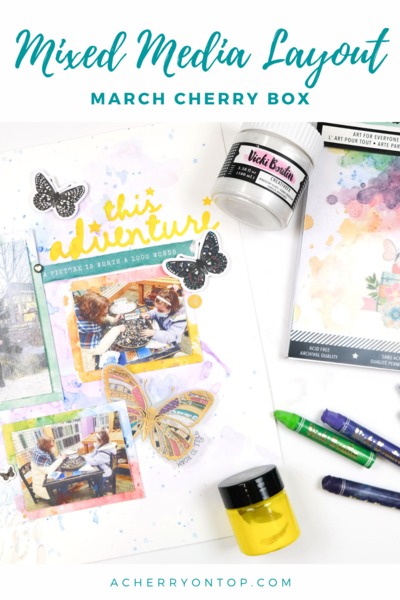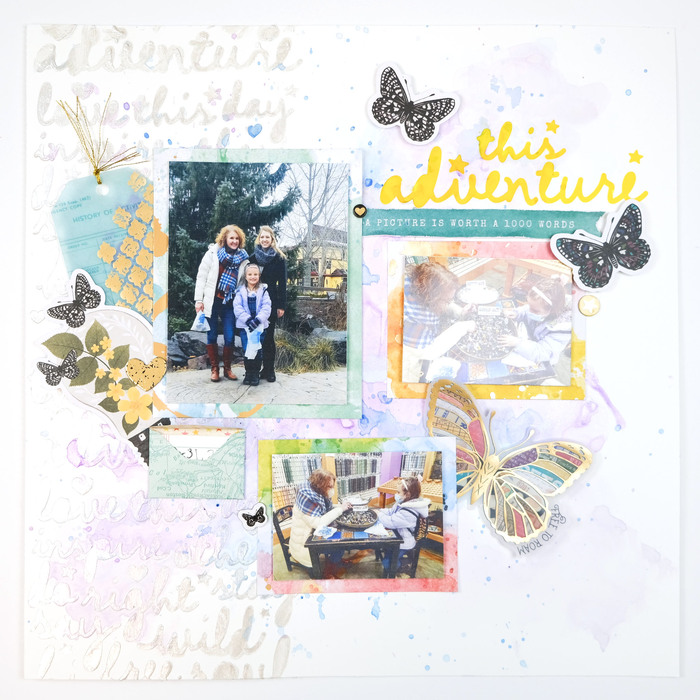 The March Cherry Box is filled with Vicki Boutin Mixed Media goodness and in this layout, I wanted to try using as many types that I could of it. I ended up using the CreativeFX Glaze, art crayons, and texture paste that I used with a stencil. I backed the photos with the Ready-to-Use mixed media paper for an added mixed media look. I then embellished the layout with the ephemera and mini envelopes that are also in the Cherry Box. The only thing I used that wasn't in this month's Cherry Box was my 12"x 12" Mixed Media paper for the background.
This is actually my second attempt to make a mixed media background for this layout. My first one didn't turn out well, but that's okay. I just grabbed another sheet of paper and tried again. The second attempt turned out much better! Don't get discouraged if it doesn't turn out how you imagined on the first try!
Check out the video below for the process video!
Here are some close-up shots of this layout. I hope you enjoyed watching and have a ton of fun with this Cherry Box. I know I did!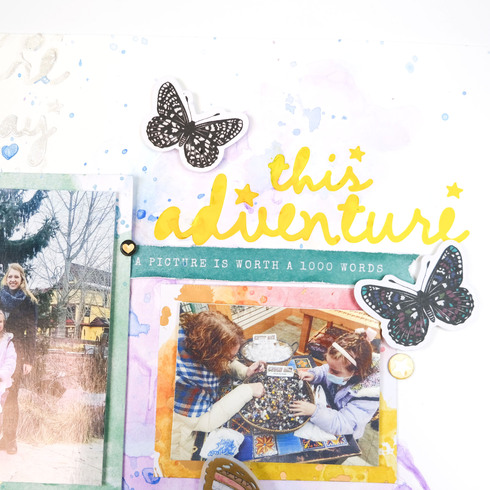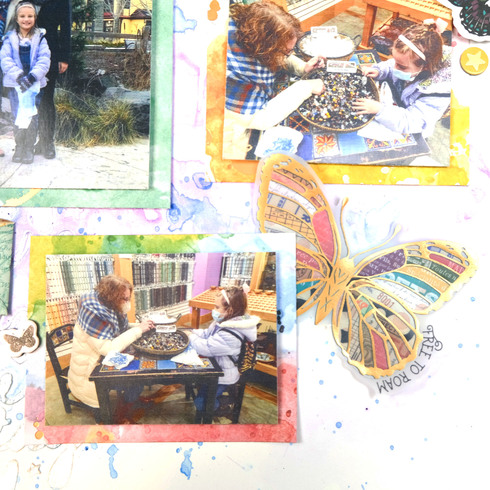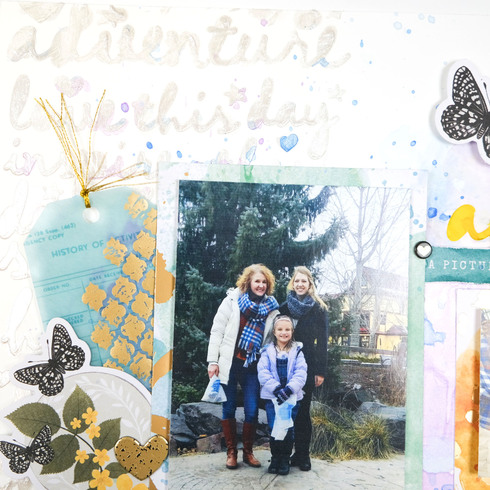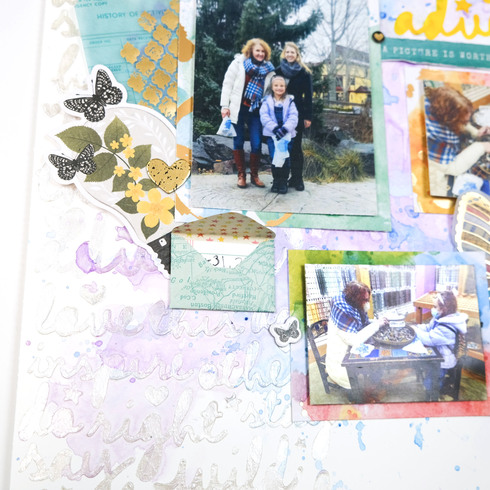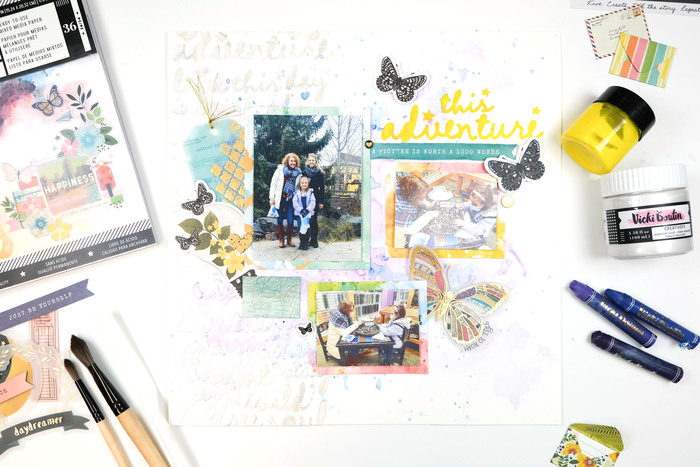 You have until February 25 to subscribe to receive the March Cherry Box, which includes texture paste, mixed media paper, stencils, and much more!
---
Have you subscribed yet? Get paper-crafting goodies sent to you every month with the Cherry Box!