Hi Cherries! Natalie here today with the first in an ongoing series about Mixed Media. We're going to start from the ground up with all types of mixed media tips & tricks. Each segment will have a blog post and an instructional YouTube video. Additionally, I plan to start a thread in the message board to ask any questions, share tips and showcase projects made from the Mix Up sessions.
(Check out Part 2, Part 3, and Part 4)
The best part of mixed media is THERE ARE NO RULES! Seriously, anything goes. Everyone has different tastes and desires for outcomes. Please take these tips and tricks as guidelines to achieve certain looks, but not as hard fast rules. Modify and change the techniques to fit your desired outcome!  
A few basic supplies are ideal for mixed media success, but so many different types of products can be utilized for the actual ink or color portion of your project.
---
Let's start with stripes and splatters!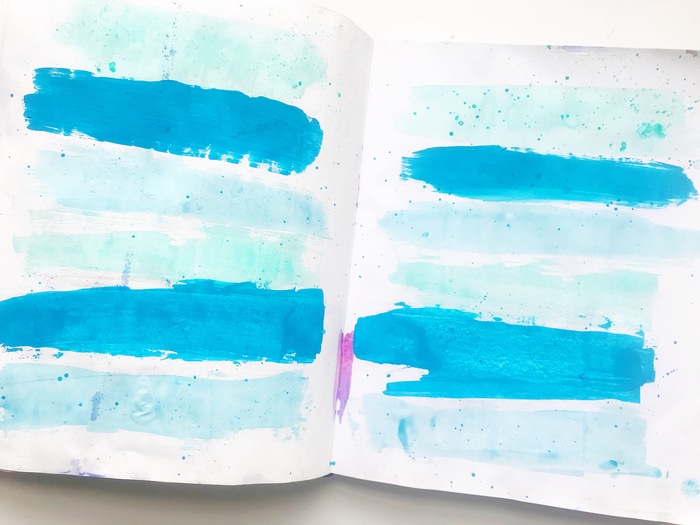 You can see a detailed explanation of each stripe and splatter on this practice page in the YouTube video!
1. Gesso your paper. 
Apply your gesso with a palette knife, sponge or your fingers. Remember that texture adds interest to a page, so don't worry if it's not incredibly smooth.
Allow the gesso to dry completely! You can use a heat gun to aid in the process.
2. Pick a medium - watercolors, sprays, paint or another type of ink 
3. Stripe it up!
Use a paintbrush to swipe a stripe OR use a scraper, pallet knife, or credit card to swipe a stripe.
Let your stripe dry naturally or let your stripe dry with a heat gun or hair dryer.
The color medium you use, the amount, the swipe tool and the way the medium is allowed to dry can all create different outcomes! Practice & play!
4. Apply splatters on top of the stripes using the same color you used to create the stripe. (If you're using paint (such as acrylic paint), you may need to add some water to the paint to allow it to be dripable.)
Apply your spray splatters by using the nozzle of your spray canister OR apply spray or paint splatters by flicking a paintbrush at the page OR apply spray or paint splatters by holding a paintbrush above the stripe, and tapping it with a pen.
Each technique & how far you hold the ink filled item from the paper, will result in different splatter types.
You can see examples of each of these types of applications in the YouTube video on my channel.
I also suggest an art journal in which to practice & sample your colors! Knowing your products well will help you to utilize them for the optimal outcome.
After practicing your stripes and splatters, work them into a scrapbook design. Below are examples of my striped scrapbook pages - feel free to borrow or scraplift any ideas you'd like to try!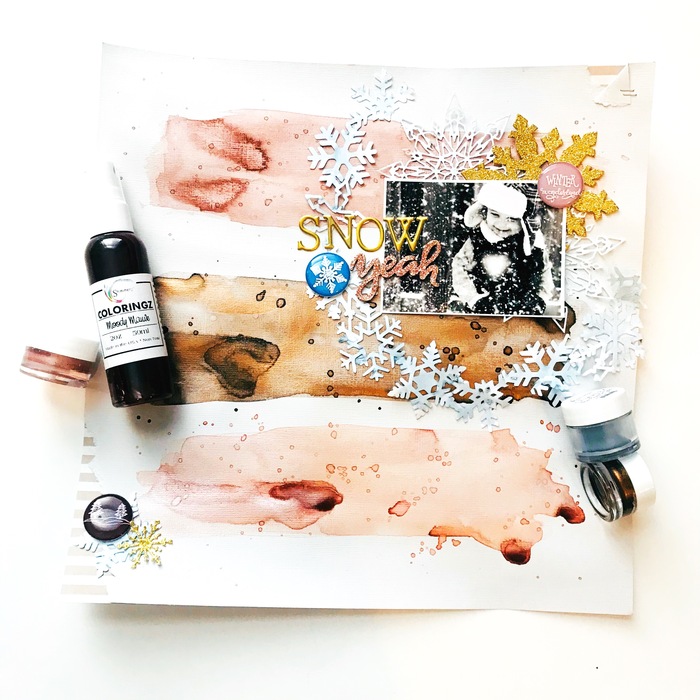 These stripes were applied with brushed on water colors and sprays. I used multiple layer applications on the light colors & I used a heat gun to dry pools of watercolor into hard lines.
---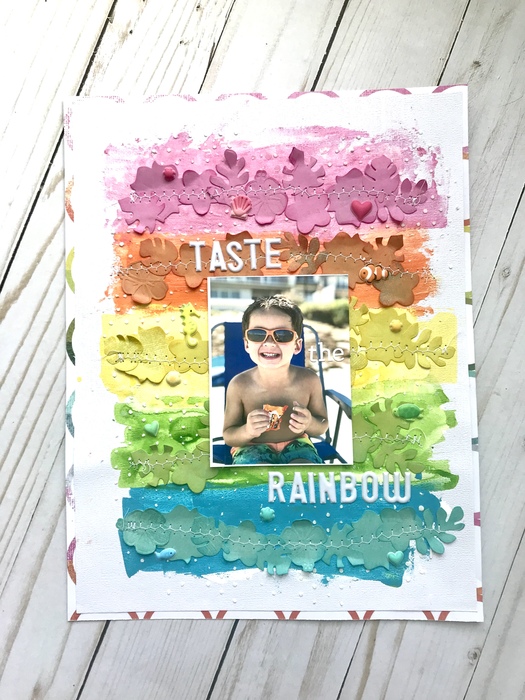 These stripes were created with acrylic paint and swiped with a credit card. Acrylic paint will give a more opaque look of deep color.
---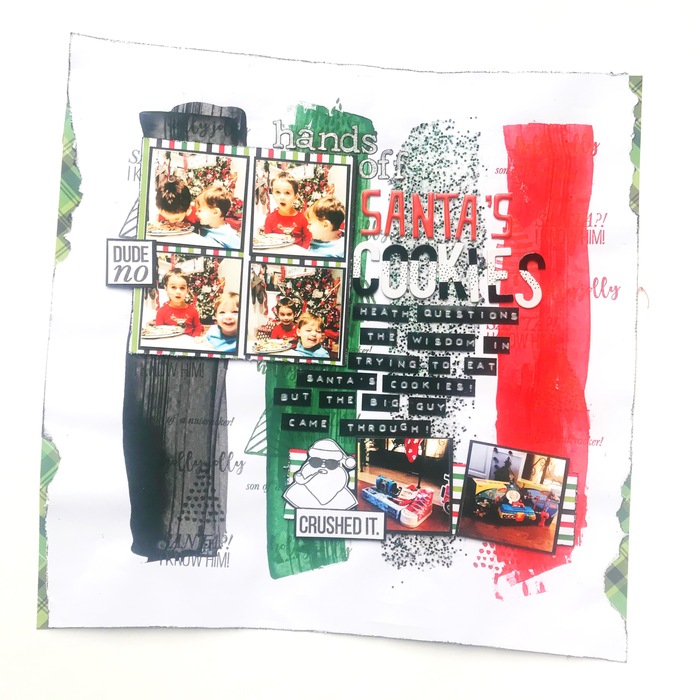 This is another layout with acrylic paint stripes and a glitter stripe! I scraped the paint across with a pallette knife. And the best way to get a glitter stripe with the least amount of mess is to heat emboss glitter embossing powder!
---
Lastly, here is the striped layout I created for today's mixed media video.
I utilized sprays with a paintbrush, which gives the same effect as using watercolors. I chose three colors which complimented the photo and one another well. I used one color twice for four stripes.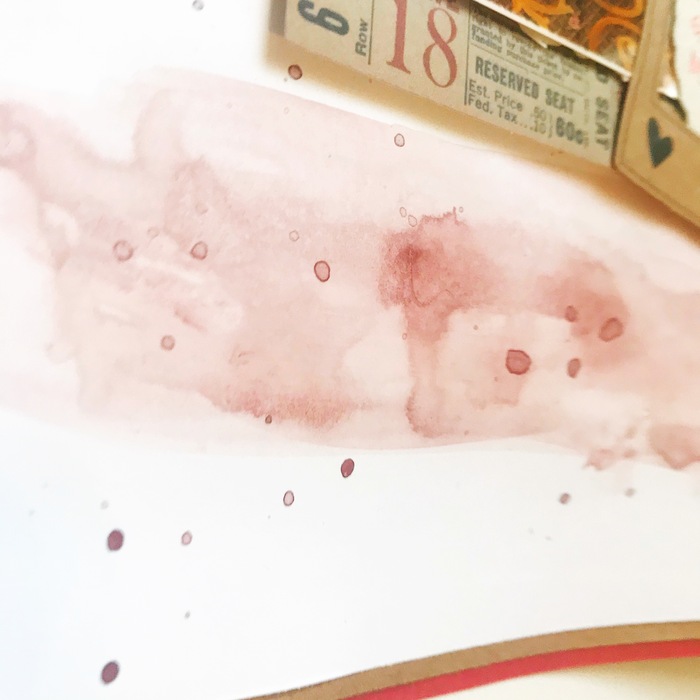 My favorite splatter technique is tapping my paintbrush against another pen, paintbrush or palette knife. This how I feel best in control of splatters, but the only way you will know your best control is to practice!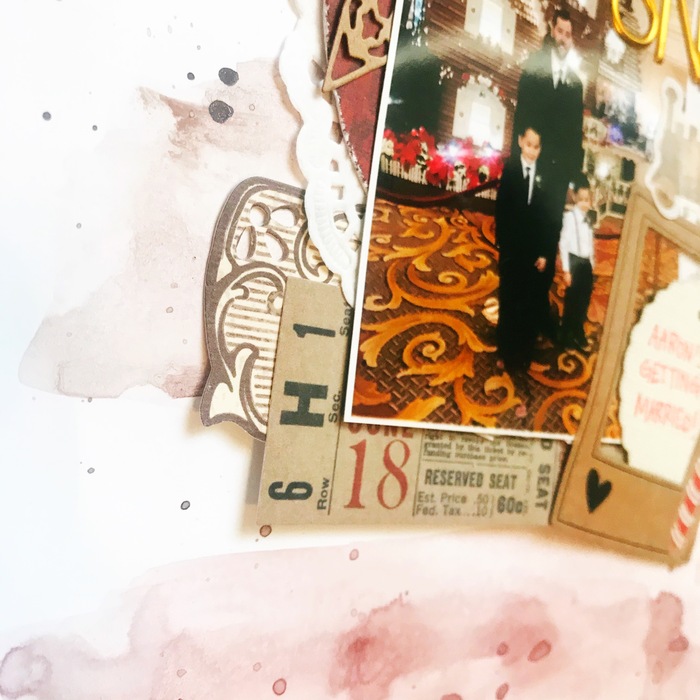 Letting pools of color dry naturally allows for softer lines, but if I utilized a heat gun to dry, these spots would have harder rings around the pooled color spots!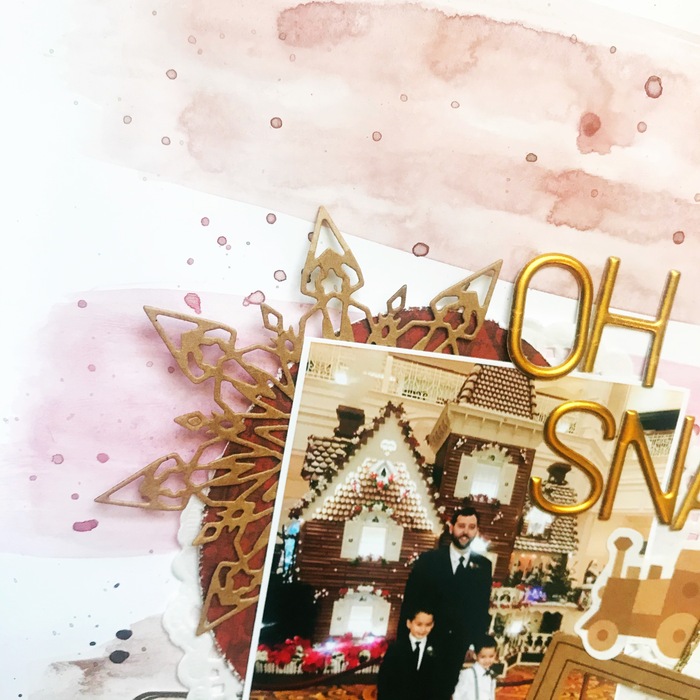 I hope you have enjoyed this introduction into mixed media. I hope you're inspired to practice these techniques to determine your favorite, as well as translate them into a page. I will be glad to answer any questions or help the process in the message boards here at ACOT, or you can also comment on my YouTube video.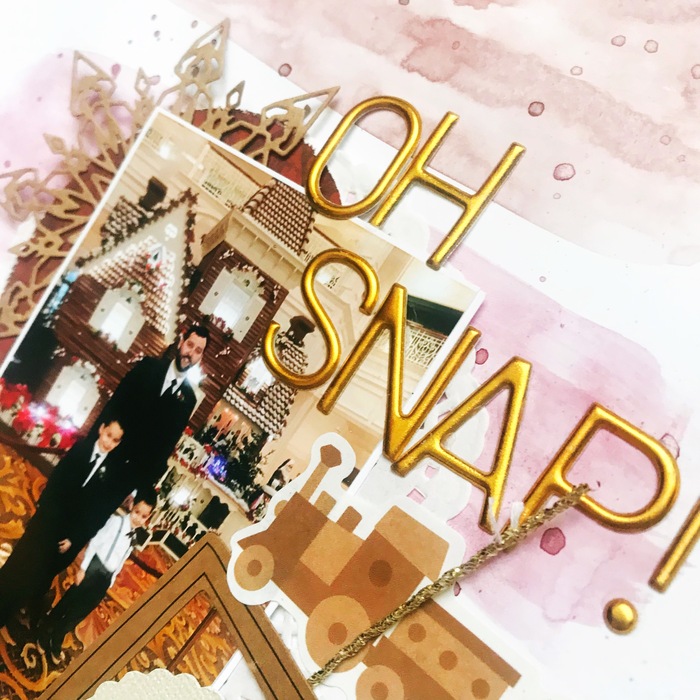 xoxo, Natalie
-ACOT Design Team
---