Hey friends! Natalie here today with Mixed Media Mix Up - Volume 2!
(Be sure to check out Vol 1, Vol 3 , and Vol 4 as well!)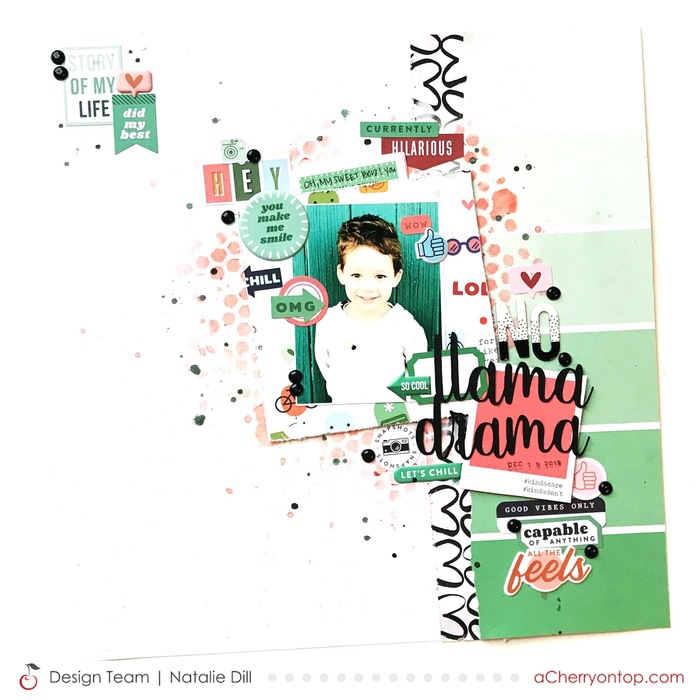 Today we are using distress crayons. You can also use the techniques we have applied today to gelatos, art crayons, scribble sticks, gel crayons, etc.
You can find a step by step video on the techniques here as well as a process video creating a layout using one of the techniques! 
As with most mixed media, I suggest using gesso on your background before application. 
My favorite techniques for applying distress crayons include a stencil. There are such a great assortment in the ACOT store & you can get so many different looks through a good stencil, they're great investments for mixed media.
Lastly, I suggest a pack of baby wipes or a damp paper towel. A foam blending tool can work, and a finger can do the job as well. However, you will see me use a baby wipe in my video, and this is my favorite result from all techniques I tried.
---
1. For this technique, I colored imperfectly across the stencil, then spritzed with water. This will give a blurred, less definitive stencil impression. I suggest sticking within the same color family or colors that blend well together side by side when using this technique. I put a pink next to a green and ended up with some mud I would not use on a project piece. But you could get some beautiful blend with slight stencil impression using this technique, and then by softening edges with a brush.
2. For this technique, I applied gesso through a stencil. After gesso was completely dry, I smeared color atop, then blended with a baby wipe. The great thing about distress crayons is you can achieve different vibrant levels of color depending on how much you apply. If I had pressed down less with my crayon, the color would be more pastel. Additionally, I could have rubbed more with my wipe to pick up more color and tone down the intensity.
3. This technique is similar to the gesso technique except I applied texture paste through the stencil. It was harder to blend the colors because of the extreme texture. I tried a brush and a baby wipe, and the wipe definitely achieved a more blended look.
4. This technique is super fun. I applied full color with the distress crayons directly to my paper. I then laid a stencil atop the smear of color and rubbed a baby wipe across it, picking up all color showing through the stencil. When removed, the color remains where the stencil was lying. It's basically giving you a reverse image of coloring through a stencil!
5. I've saved the best for last, because this is my favorite technique and the one I utilized to create my layout for today. For this look I did the same application as number 1, color directly atop a stencil, imperfectly. Then, steadily holding down the stencil, I used a baby wipe to spread the color across the stencil. It provided this crisp clear image that is stunning. You could apply a heavy amount of distress crayon in the middle and wipe the color all the way to the edges for a fabulous faded look as well. Again, the lighter hand you use with color application, the more pastel look you can achieve.
These crayons dry beautifully and are safe to put in your scrapbook albums without rubbing off on other pages or the protector. Just ensure you allow them to dry completely, and you should be able to ensure they're not smudging by testing with a dry finger.
---
I utilized technique number 5 on my layout today with the new Pinkfresh Studio Super Cool collection.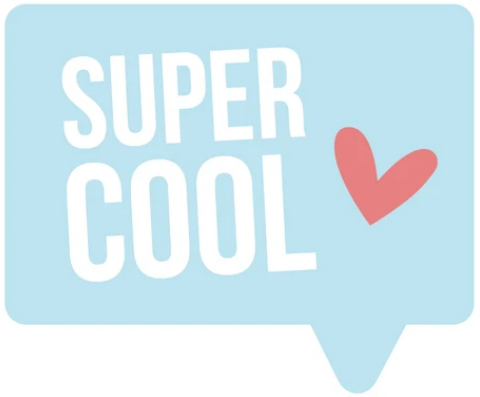 First I gessoed white cardstock with a strip of graphic black and white heart paper from my stash and this gorgeous green striped paper called Current Mood.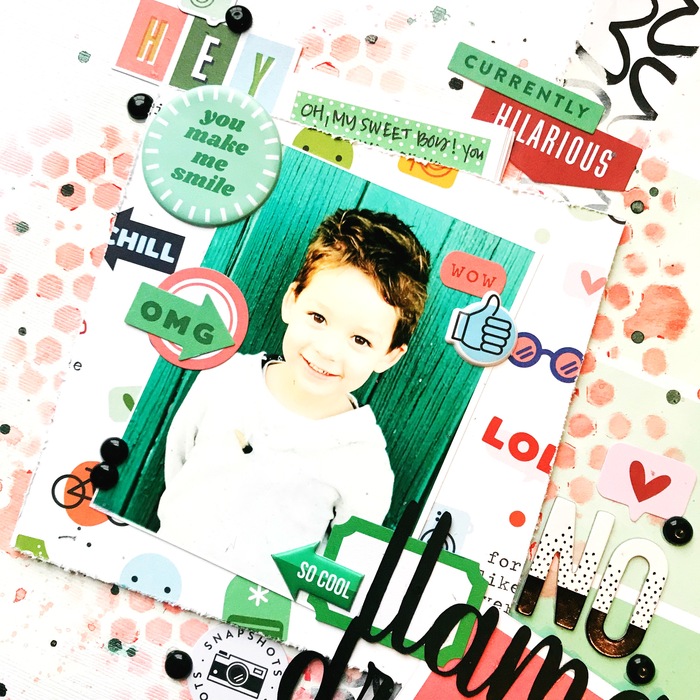 I used this Vicki Boutin hexagon stencil with the abandoned coral distress crayon and the worn lipstick. After wiping the stencil down with a baby wipe & allowing the stenciled image to dry, I also added splatters. To add splatters in the same color, I marked them on my glass mat and spritzed with water. This easily turned the crayon into watercolors perfect for splattering with a paintbrush!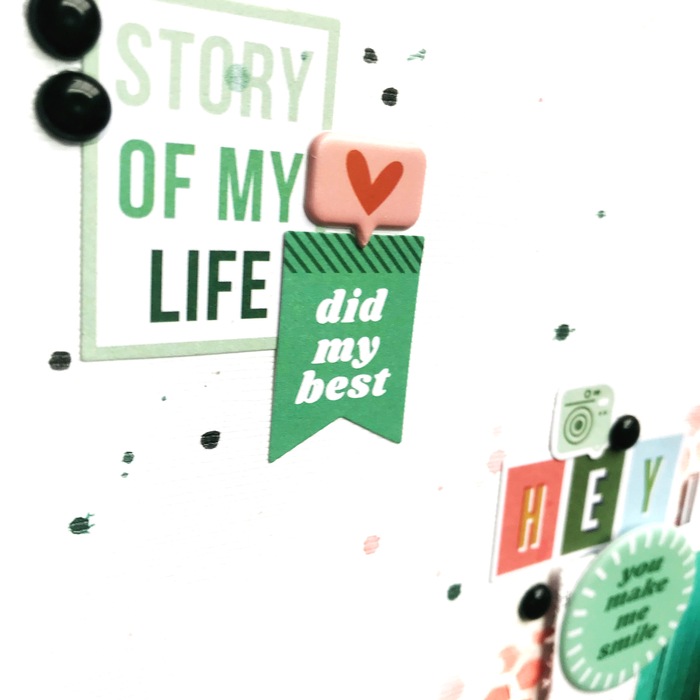 I then matted my photo with the icon side of the Hashtag Paper. On the back side, I popped the paper up with foam, leaving a small square space for a hidden journaling pocket. I cut four of the squares from the opposite side of the same paper to use as my hidden journaling tags.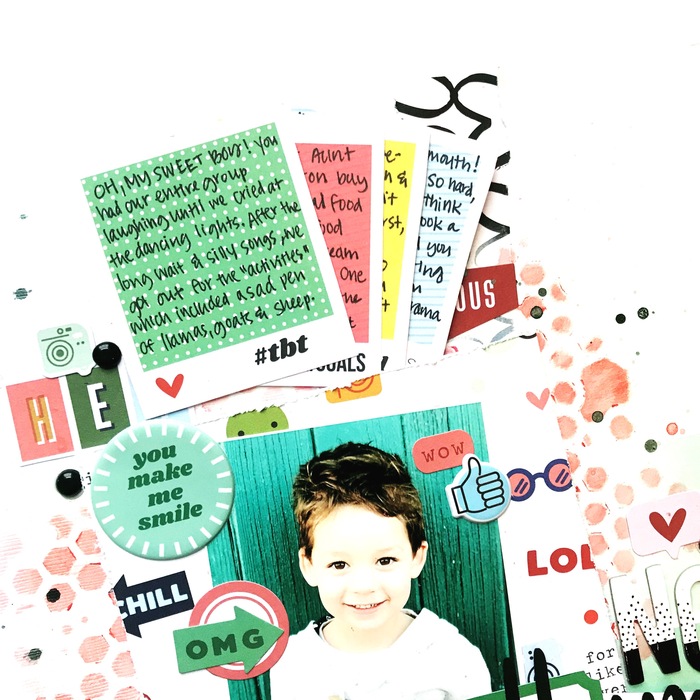 I cut my title with my Cricut and a free font. I cut the title in black and white, but decided the black popped better. I used another square cut from the Hashtag paper to back the title & added Thickers from my stash to complete the title. You can hear the entire story behind the title and silly journaling in my video.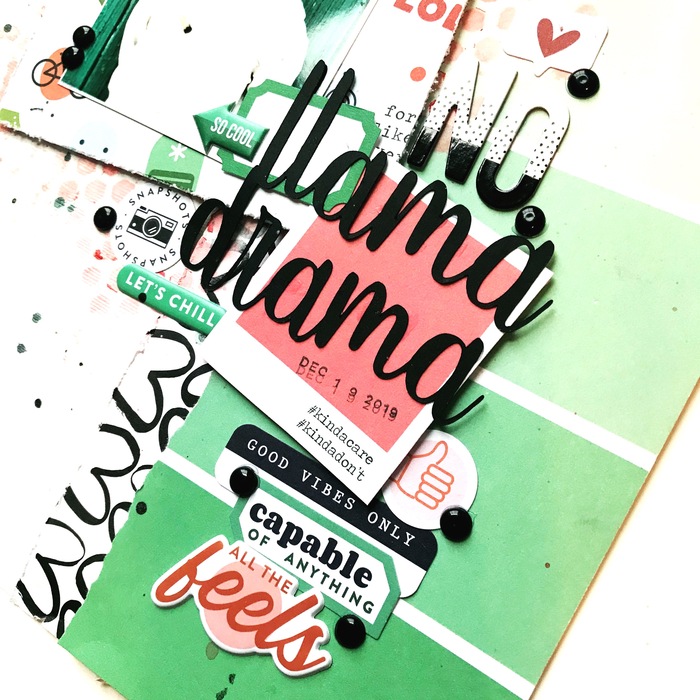 Finally, I embellished my page with the Super Cool cardstock stickers and puffy stickers. I added some black enamel dots along with a few black and green splatters and there you have it!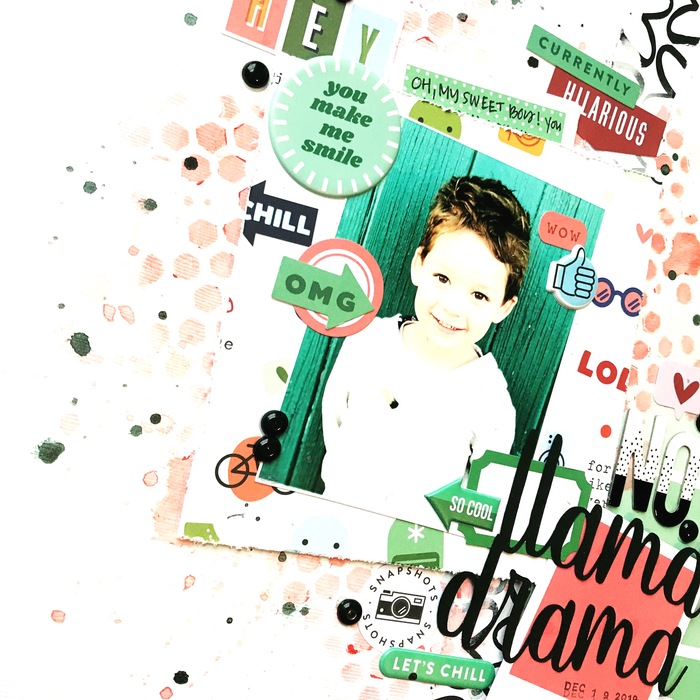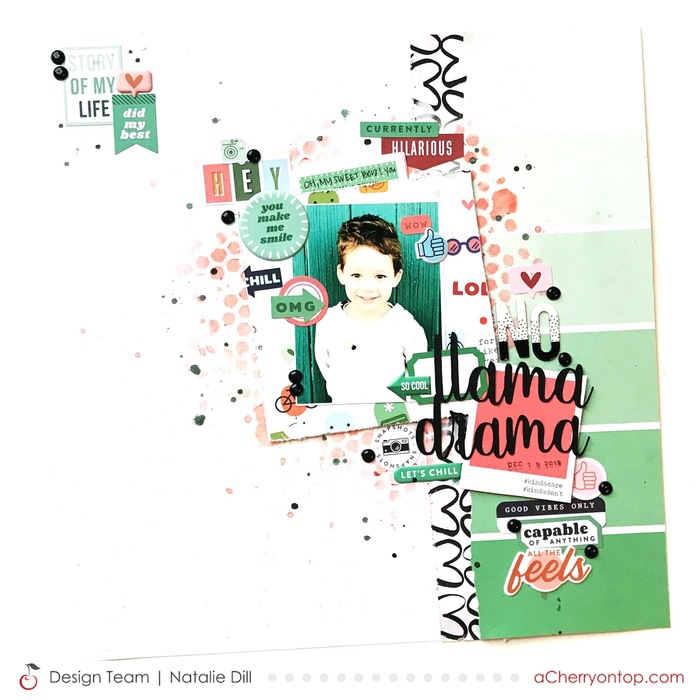 I hope you will join the conversation on the message board for Volume 2 of Mixed Media Mix Up! I cannot wait to see what you all create with your distress crayons or similar.
xoxo, Natalie
ACOT Design Team
---