Hey cherry friends! Natalie here today with a Life-Crafted spread and a loaded envelope.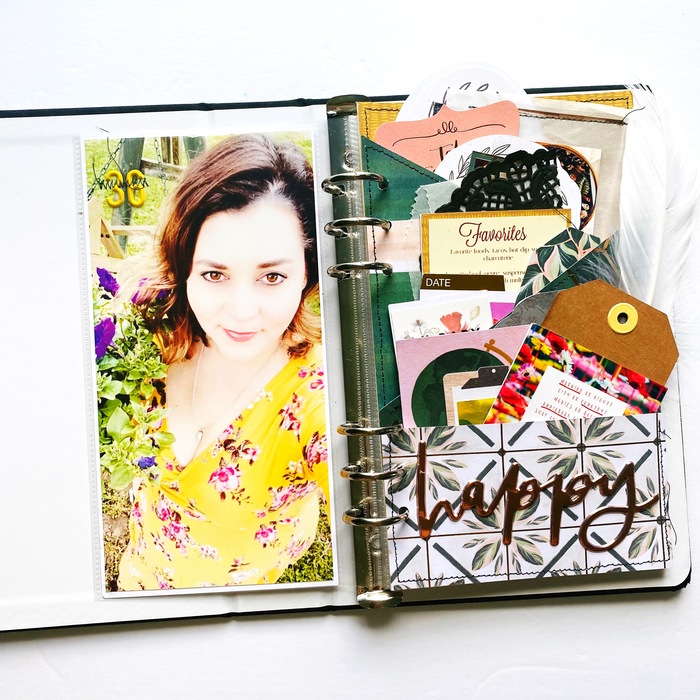 I did a full-sized photo of my face and added my age with thickers. I had a funny idea to give myself a "birthday interview" as we do with children at times. I found a few different prompts on the internet and combined them into my own list and created a graphic using the Over app.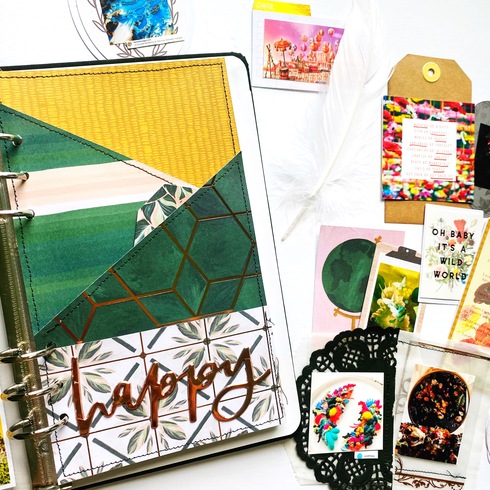 I created a cardstock base and built a three-pocket envelope on top of the base. I made sure to put the base of my pockets higher than the bottom of the envelope base so that my items would stick out of the envelope.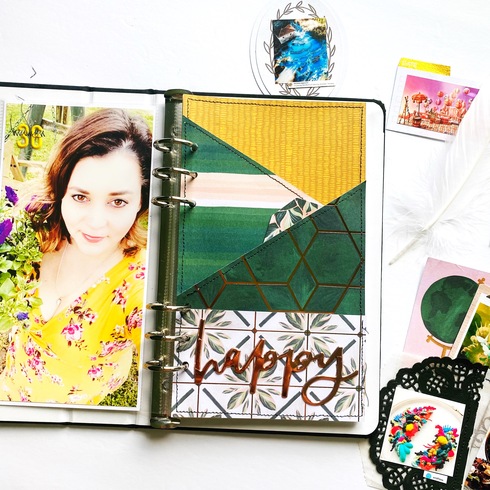 I filled the pockets with homemade tags containing my interviews and photos of my favorite gorgeous inspiration that fills my mind daily! I used my stash die cuts as bases for the favorite things photos.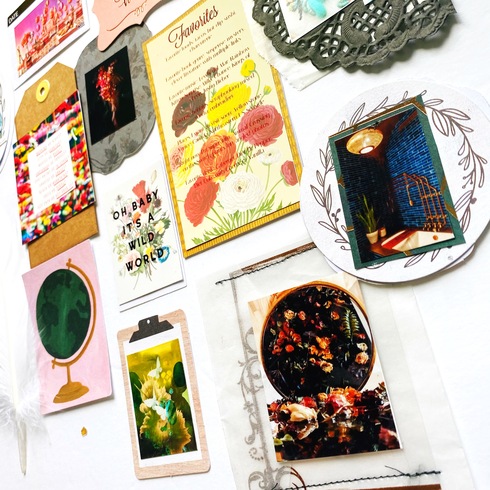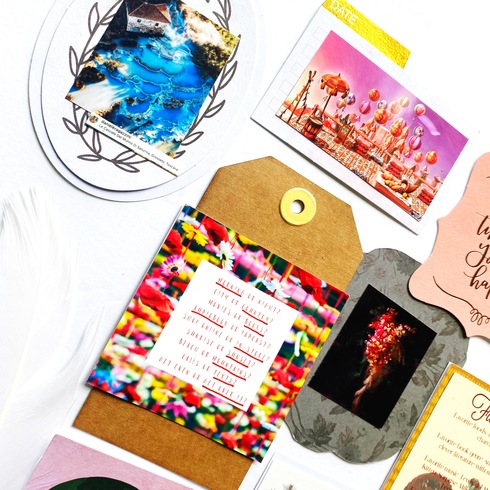 You can see how I made the pockets in detail in the video below.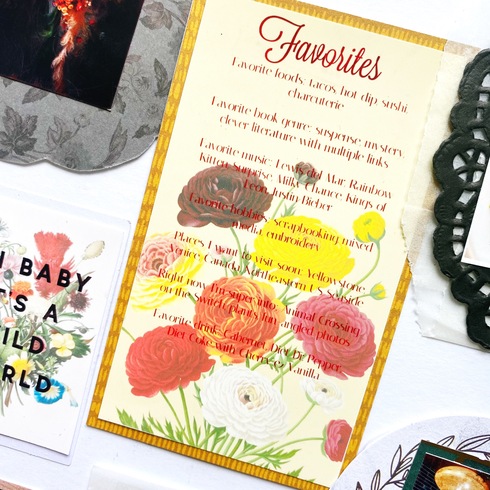 I had so much fun making this spread & I plan to fill the rest of my album with my personal stories about my thoughts and feelings on life.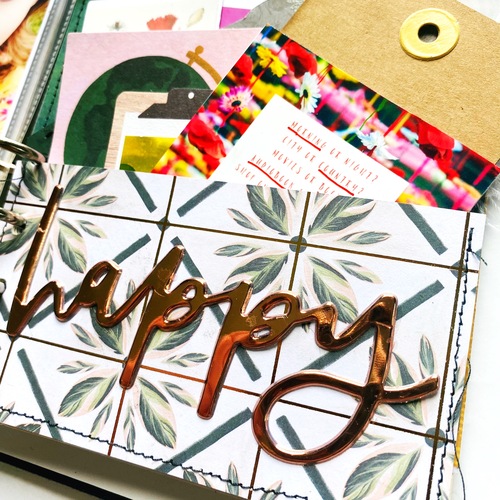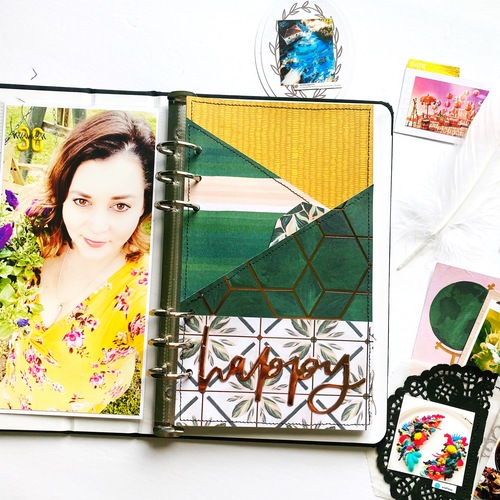 I hope you're inspired to tell your OWN stories! Journal about the important things your friends and family will want to know about you.
xoxo
Natalie
---
See more from Natalie on her Gallery, Blog, Instagram, Pinterest, Facebook, and YouTube.