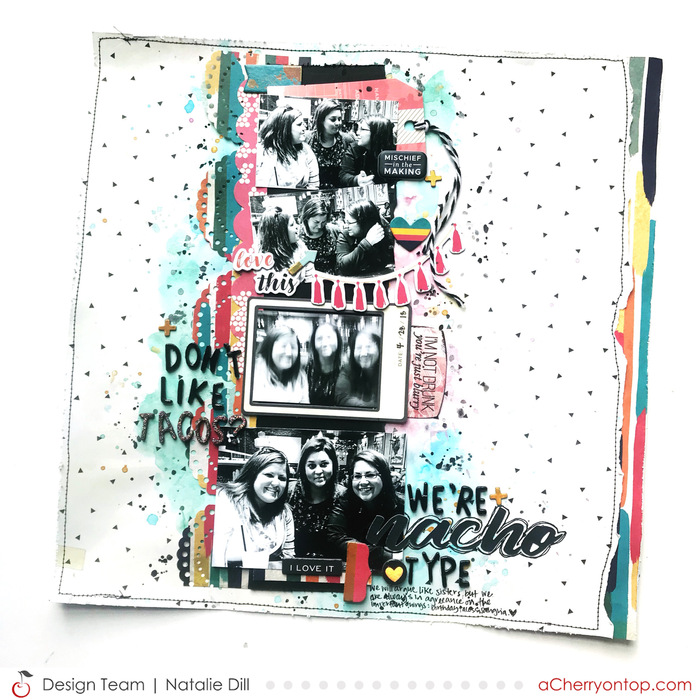 Hi cherries, Natalie here using the new Wildflower & Honey collection from Vicki Boutin! 

These bright colors are so gorgeous! I wanted to highlight them within a mixed media background - you can find the process here: 
I would not mind full sheets of these gorgeous chipboard banners - a real draw for me choosing this chipboard sticker sheet!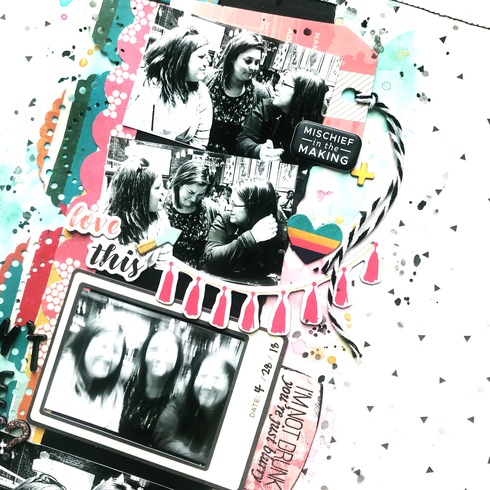 I kept the photos black & white because I knew I wanted to accent with black for a grungy look, as well as because I wanted the colors of the collection to be the star of the show here. 
I used the Dotted scallop large edge punch from EK success to make a border strip out of the gorgeous Blossom paper.
The ephemera pack had pink pieces perfect for backing photos & stamping sentiments to bring out the pink highlight from the collection.
I chose chipboard stickers to compliment the background colors - love that gold foil!! 
The new Thickers from Amy Tan's Slice of Life collection have black foil & colored glitter alphas that perfectly complimented this page! I love to use long titles, so smaller alphas that still have dimension are perfect!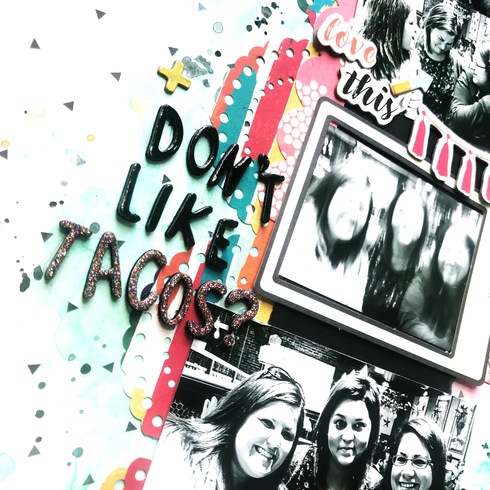 I simply cannot get enough of this gorgeous new Vicki Boutin line! I love how versatile it is - you can literally use it for almost any season of the year!
I cut the word Nacho out with my Cricut Explore Air, I love to get page title ideas from funny memes and tshirts I find on the internet. I use tshirts in my title searches because the shirt slogans are typically short enough for a scrapbook page title! I've gotten so many funny, snarky, clever titles from searching this way.
Black splatters and the gold foil chipboard crosses finished off the page. Accenting with black will really make a page POP! I hope you can get your hands on some of this beautiful Wildflower & Honey collection! 
xo Natalie - Design Team Member
---