Hey Cherries! Natalie here today with a fun project created with the October 2022 Cherry box!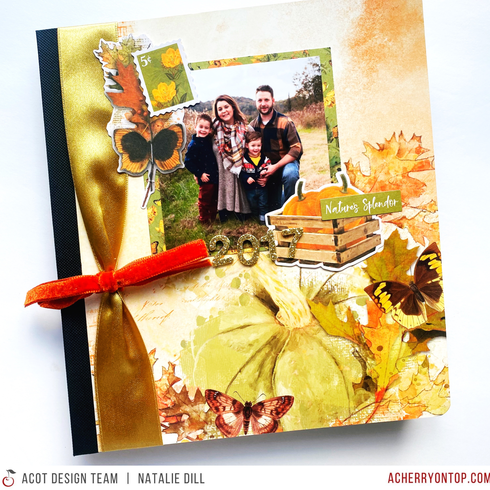 The October Cherry box is an incredible autumnal collection with more than enough product to create an entire Flipbook 6x8 mini album. I used an older family photo session to fill the pages of my mini album, and I LOVE how it turned out.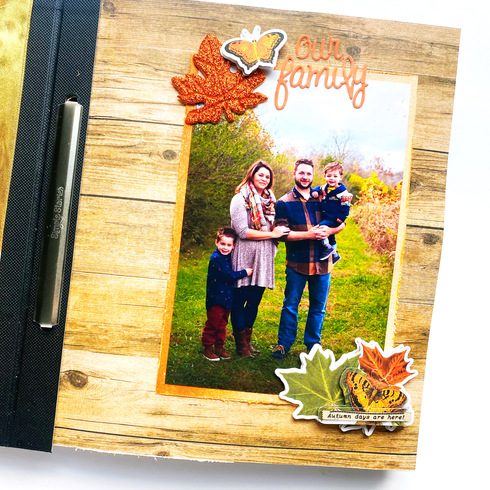 I created some of the pages outside the page protector to add interest for my readers. I adore the woodgrain and ledger papers from the Simple Stories collection pack included in the box.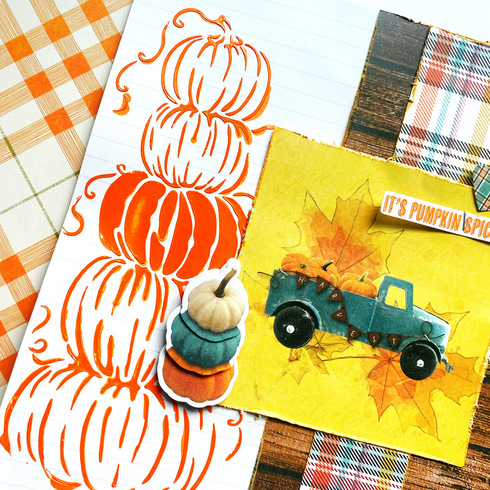 I used The Crafter's Workshop pumpkin stencil and their amazing stencil butter to create this pumpkin scene on the opposite side of my title page. I loved mimicking the stacked pumpkins with the 3d stickers from Simple Stories.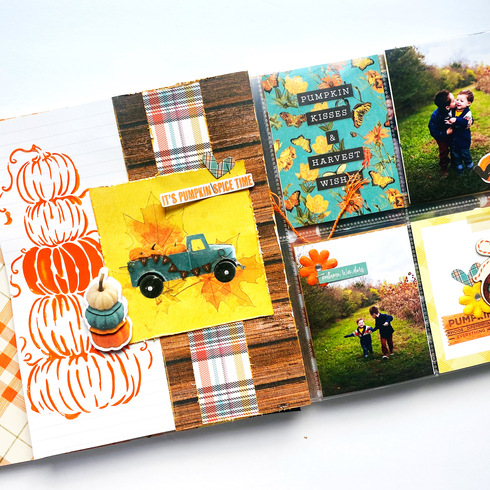 I used a pocket page from the flip book as the next page, and included the Simple Vintage Harvest cut apart cards alongside my photos. I loved the family portraits included negative space perfect for small embellishments on the photos!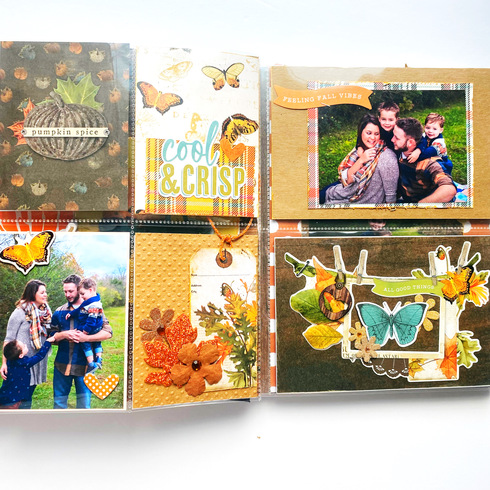 The sticker sheet in my Cherry box had these gorgeous banners which fit perfectly in a landscape 4x6 pocket. I combined die cut ephemera from the box with some glitter florals from my personal stash.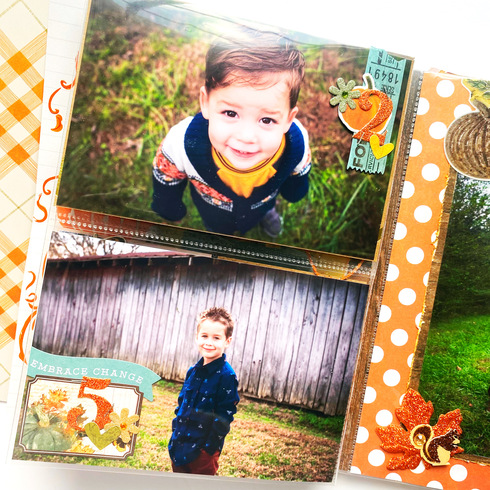 These photos were close to my son's birthdays, so I included some embellishment clusters on their photos with their ages in the clusters.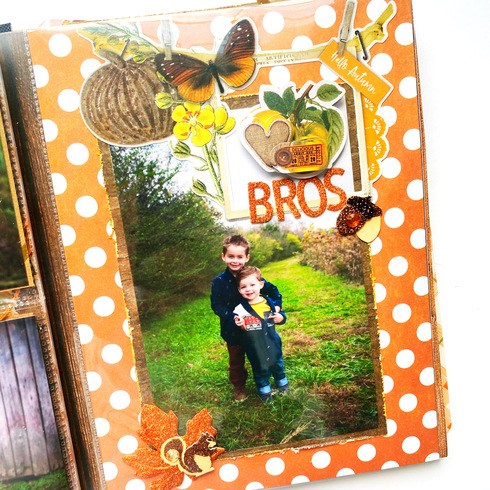 I filled this frame from the large banner sticker with a layered 3d sticker from the Simple Vintage Harvest collection. I love how it fit so nicely at the top of my page!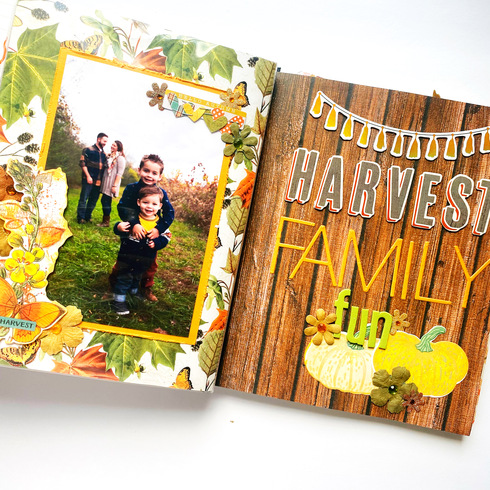 I love that the Simple Vintage Harvest collection has as many yellows and greens as other fall colors! I created a page with only words here to give my readers a rest from photos.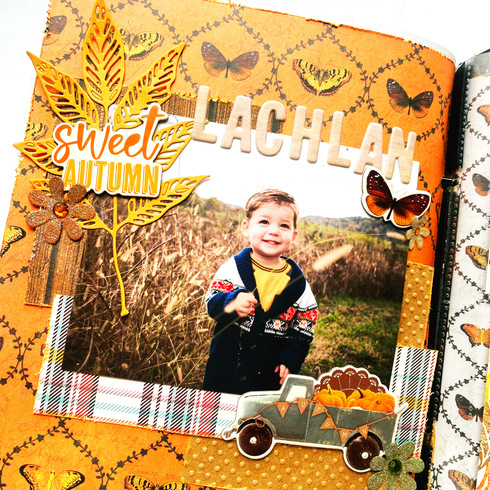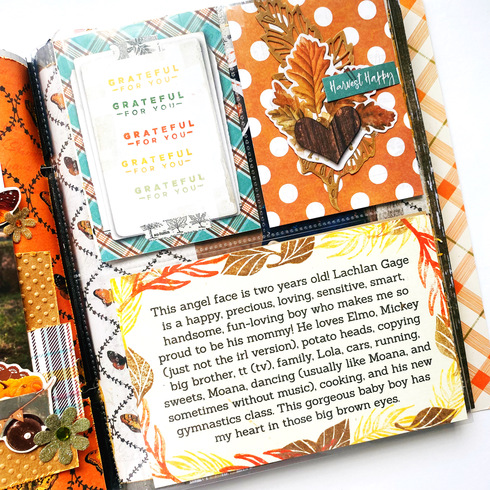 Next I included solo shots of both boys with their names. In the opposite pocket page I included journaling from the Instagram post I wrote on their birthdays.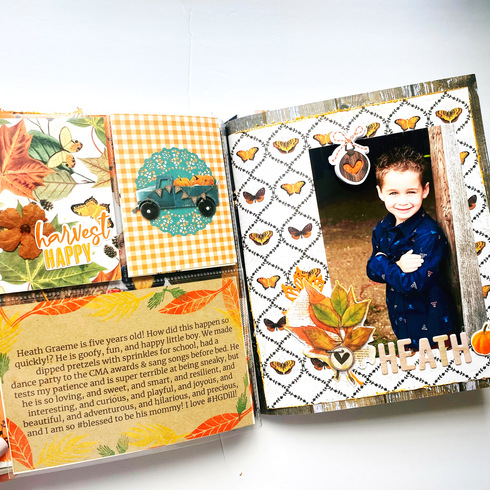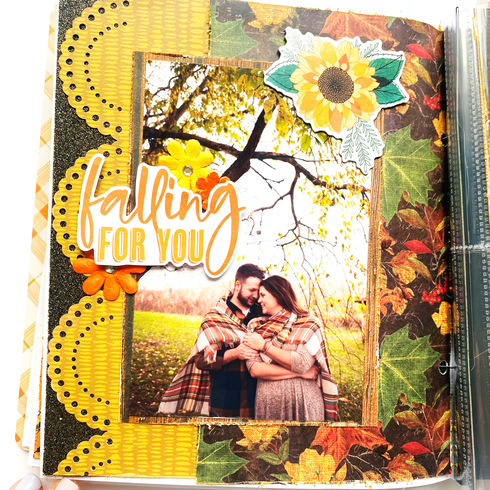 Mom & Dad had some shots together too, and the adorable ephemera bit about "falling for you" was perfect for these photos!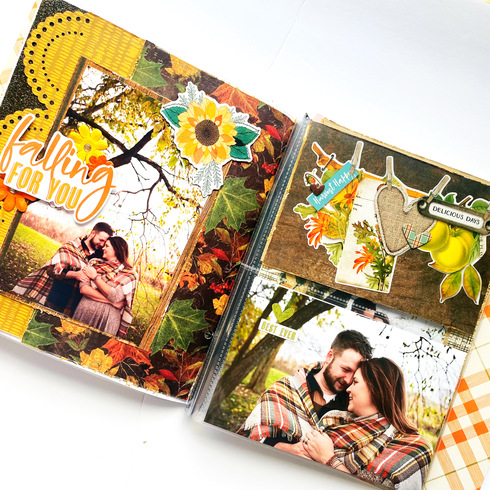 I included all these family shots together since they were so similar. Love that little blue pickup truck!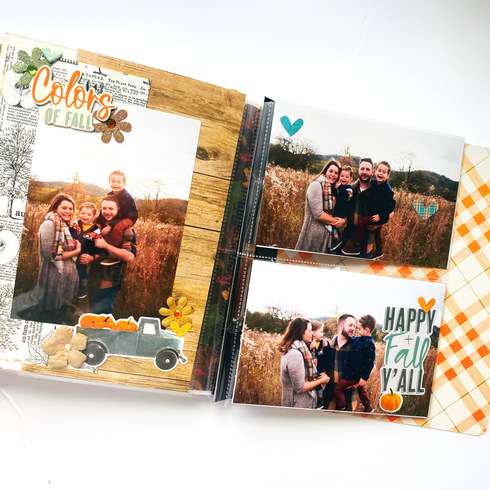 A 4x6 pocket was perfect for this large ephemera and it went well with another couple of shots.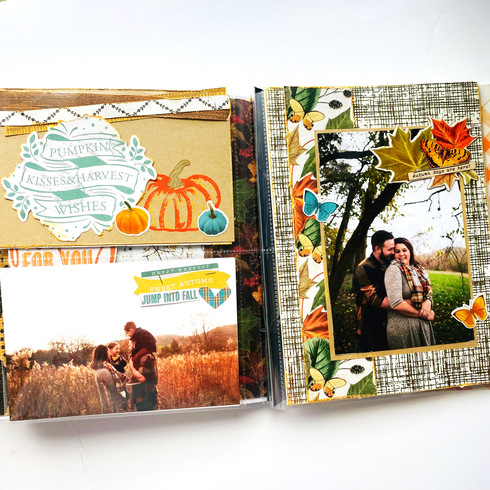 I used my Wing of Joy Catherine Pooler die from my stash to accompany some of the gorgeous butterflies in the Simple Vintage Harvest Collection. I loved the photo of us all walking away from the camera and it was the perfect way to end the album.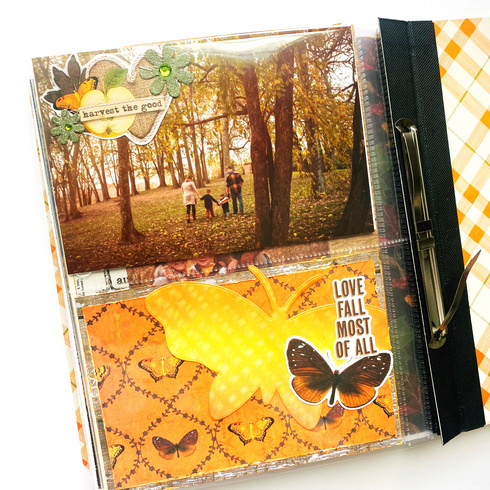 I also used the technique Jessica has taught about evening out the binding of your Flip Book with black foam tape - catch the tutorial HERE. 
You can see a full flip-through of my complete Simple Vintage Harvest flip book on my channel here: https://youtu.be/YyPu89S3dT0
Don't forget to subscribe today!
xo Natalie
Subscribe before September 25th to receive the October Cherry Box!
---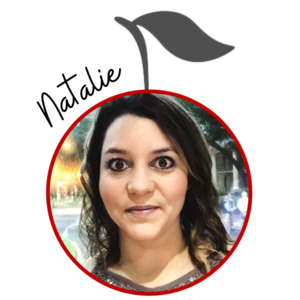 Natalie Dill
Hello! My name is Natalie Dill and I'm from Nashville, Tennessee. I am a wife, a full-time federal employee, and a mom of two boys and two pups. I love to travel, camp, eat, read, host parties, and craft! I have been scrapbooking for almost 25 years. I create in many sizes including 12x12, pockets, Life-Crafted, and memory planning. I also use my crafty powers to dabble in plants, home decor, and embroidery.
See more from Natalie on her Gallery, Blog, Instagram, Pinterest, Facebook, and YouTube.