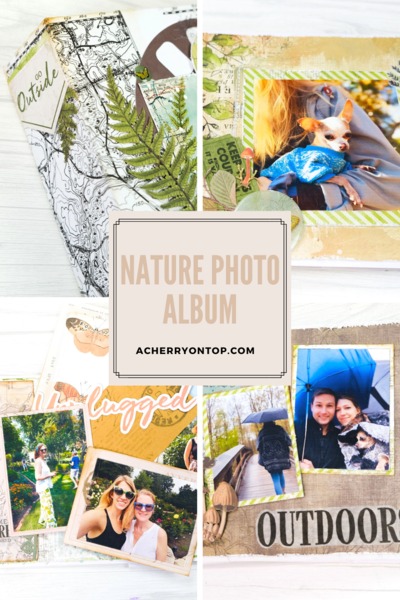 Hi Cherries! Today I am sharing this Nature Photo Album I made using the new 49 & Market collection "Hike More." This is a beautiful collection that is perfect for your outdoor adventure photos. I used the Foundations 2" Landscape Album and added a Flip Folio to the back page. I love how you can customize these albums like this. All of the pages in this album can fold out so I used this to be able to create 3 and 4-page spreads.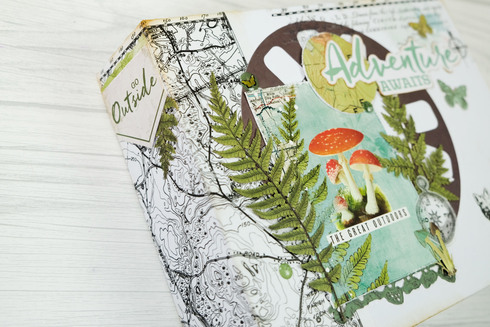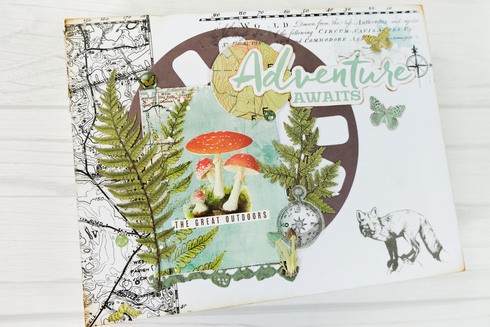 When working on a project like this I like to start on the cover so I can use my favorite paper, ephemera, and stickers to it before I use them all up on the inside. For the spine of the book, I wrapped it with the Hike More Washi Tape which came with a really cool full 6"x 12" sheet.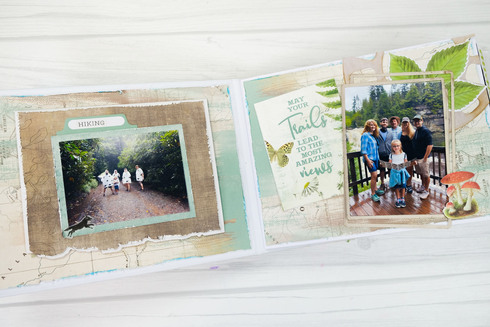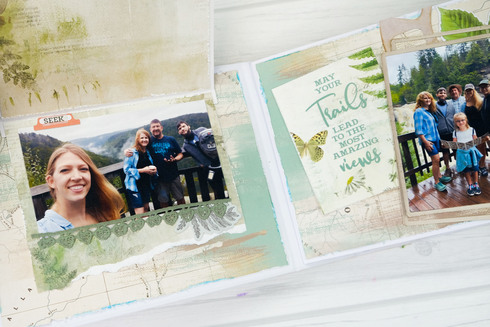 I used the 6" x 8" paper pad which fits this album perfectly. I distressed all of my edges using a Sizzix Distress Tool. On some of the edges, I used Spectrum Noir Triblend Markers to add a touch of color. Included in the paper pad are laser cut elements that I loved using throughout the album.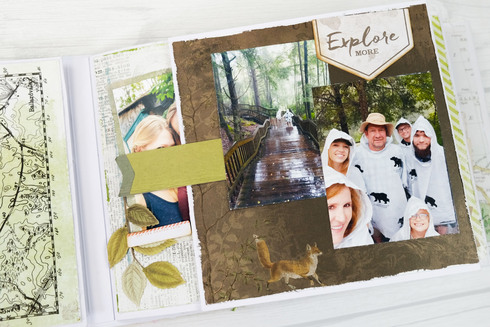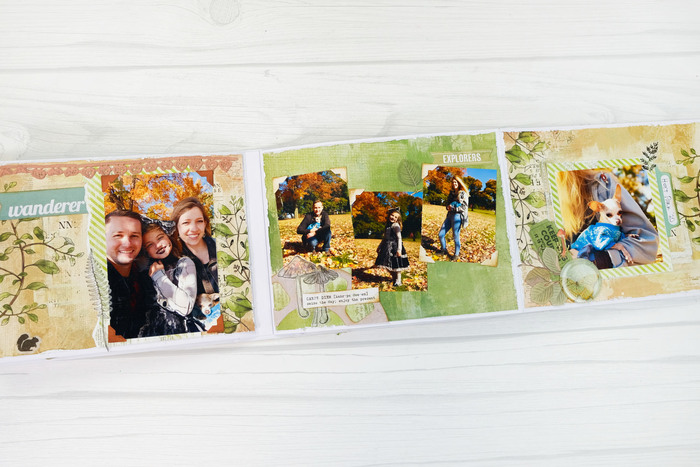 I love when I can make a 3 or 4-page spread because I can add all of the photos from an event and it shows the whole story.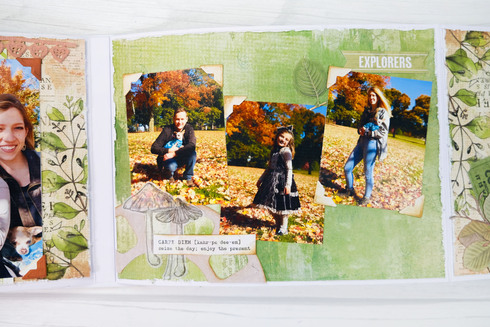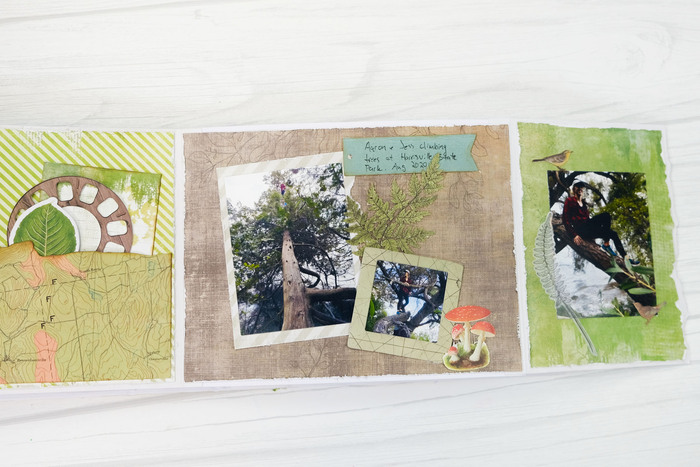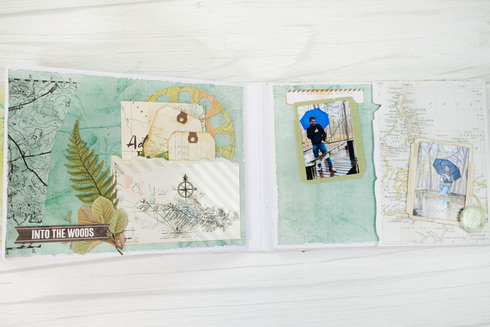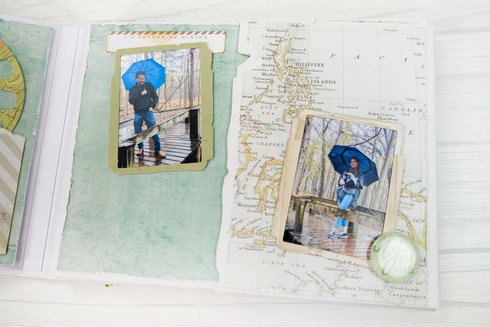 I like to include pockets in my albums to hold leftover ephemera, journalling, and extra photos.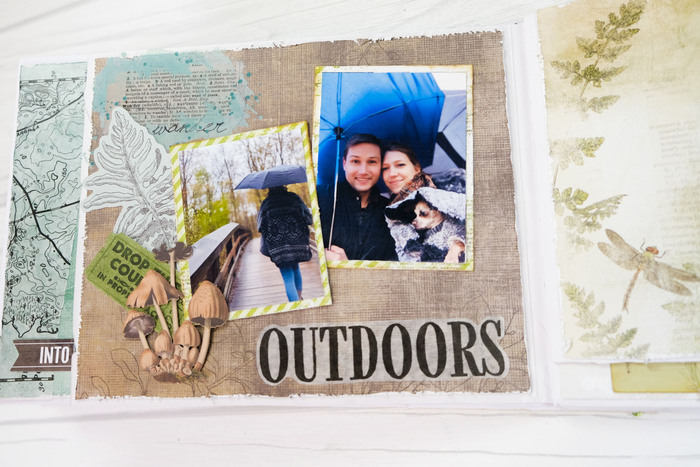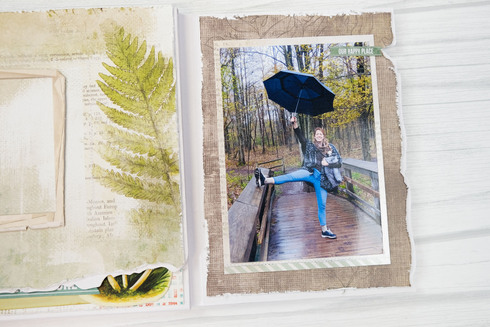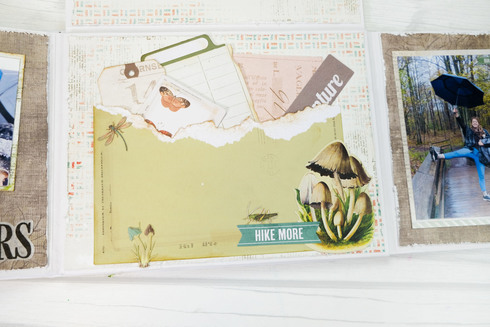 I really liked working with this collection because the colors and over all feel really speak to me. I used a bit of Vinitage Photo Distress Oxide on edges of photos, papers, and ephemera pieces so everything would have an outdoorsy/ vintage feel. I apply it using a mini blending tool.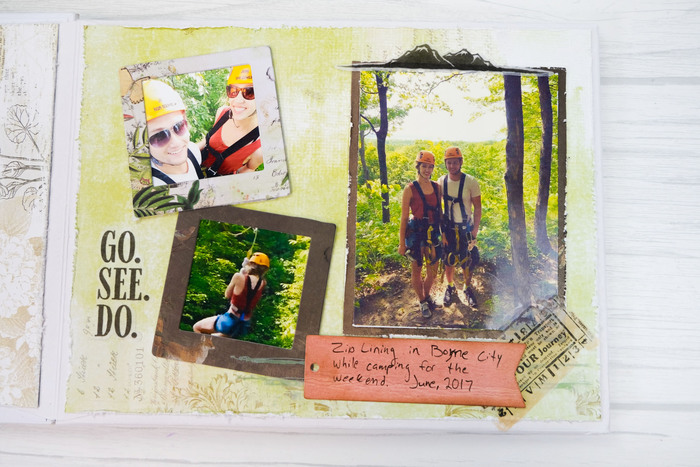 All of the photos I used in this album are taken while hiking and exploring the outdoors. I tried to keep 1 event per page so it would make sense when flipping through.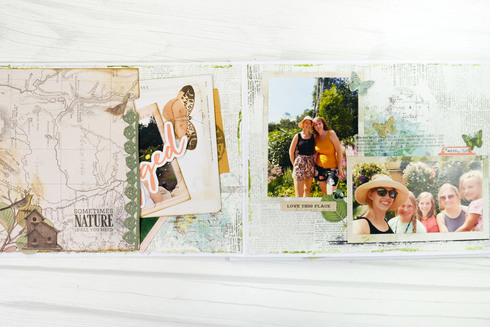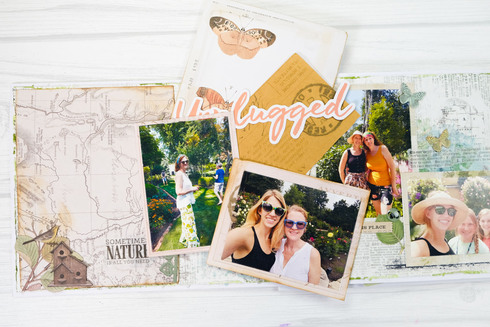 Thanks for stopping by and checking out my album! I still have some open areas to add photos to and I love adding things I collect into my pockets. I hope you try out these new albums from 49 & Market! They come in both landscape and verticle and black or white! There are also many different type of folio pages to add in!
Albums:
Folios: