Personalizing your Travelers Notebook:
How to Make Inserts using Sewing Technique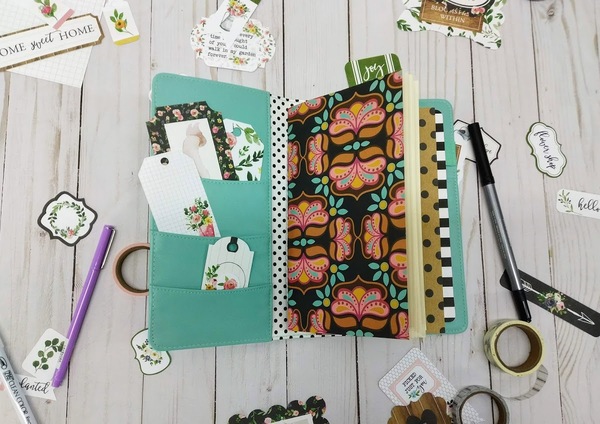 Everyone who received a May Cherry Box got an Echo Park Travelers Notebook inside of it. So exciting! There is so many ways to make your Travelers Notebook your own, but one of my favorite ways is to make the inserts for it myself! This tutorial will work for any kind of Travel Notebook or Travel Planner; you just may need to adjust the size of the paper you are cutting. When you make your own insert you can decide what type of paper you want to use, I usually like a thicker paper that I can paint and glue things on like watercolor paper. And you can also choose the decorative paper for the outside cover of your insert, and then the possibilities are endless will all of ACOT's paper selection. So let's get started!
The materials you'll need:
12x12 Decorative paper for the cover. Here is a great chance to personalize! I used paper from The Yellow Door Collection.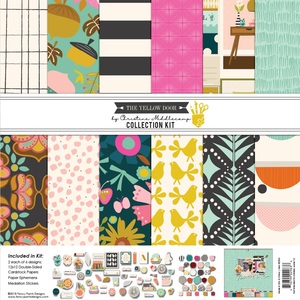 Blank paper for the inside sheets. You can use mixed media paper, drawing paper, watercolor paper, copy paper, any type of paper! You could even fill it with more scrapbooking or decorative paper!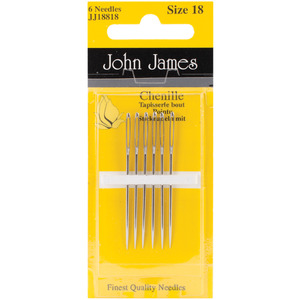 Thread, Twine,  or  Embroidery Floss.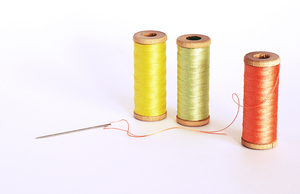 Let's Get Started!
Once you've choosen your type of paper, cut 5-8 sheets to the size of the original insert in your notebook. If you are using a thicker paper, like mixed media or watercolor paper, use fewer sheets. If you are using a thinner paper, like drawing or copy paper, you can use more.
For the Echo Park Travelers Notebook, cut your papers to 8" x 9 1/4".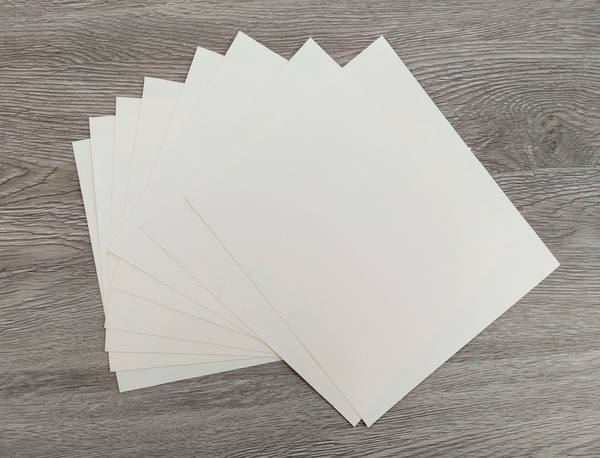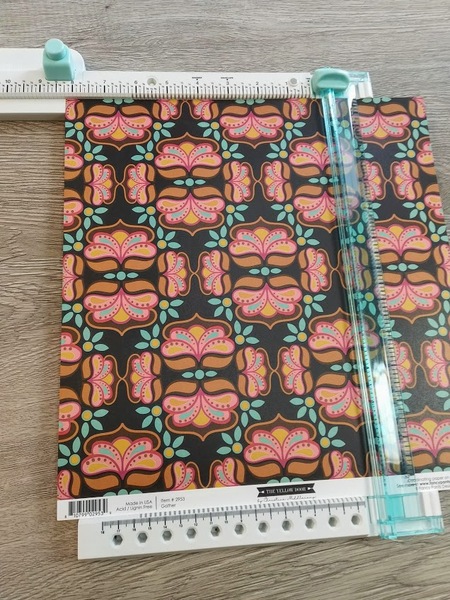 Fold all of your papers in half one at a time. I like to use a bone folder to make sure my paper is as flat as it can be by pressing it along the crease.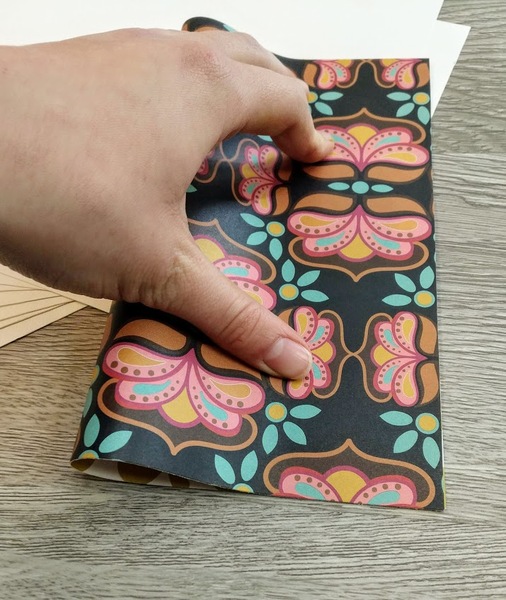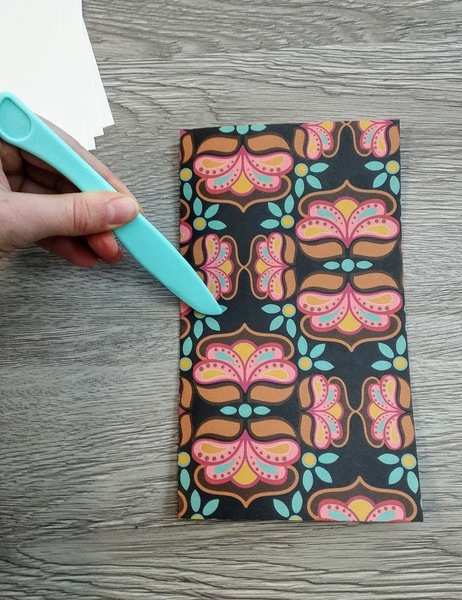 Next, in the crease measure out 3 marks. One right in the center, and one 1 inch from the top and bottom. Then poke a hole in each of the 3 spots you marked using a thumb tack. This will make it easier when you start sewing.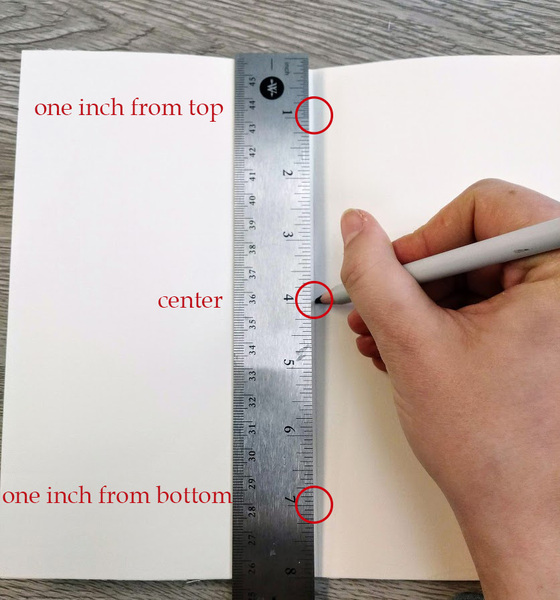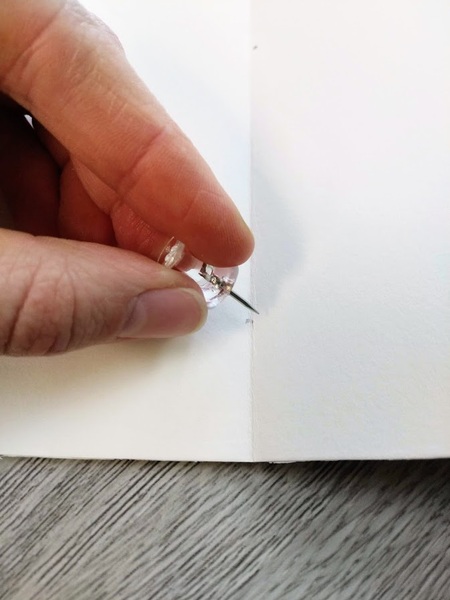 Thread your needle and insert it into the center hole.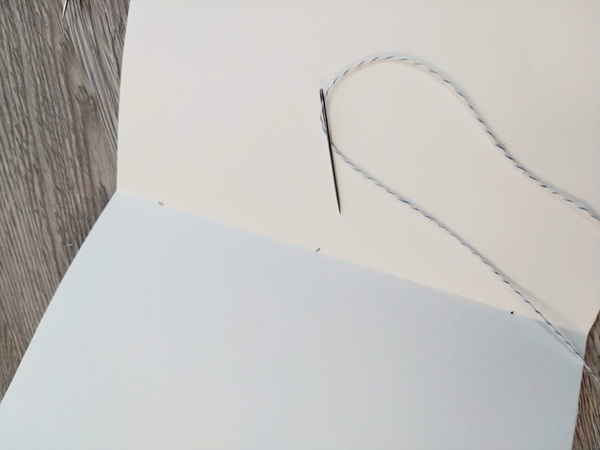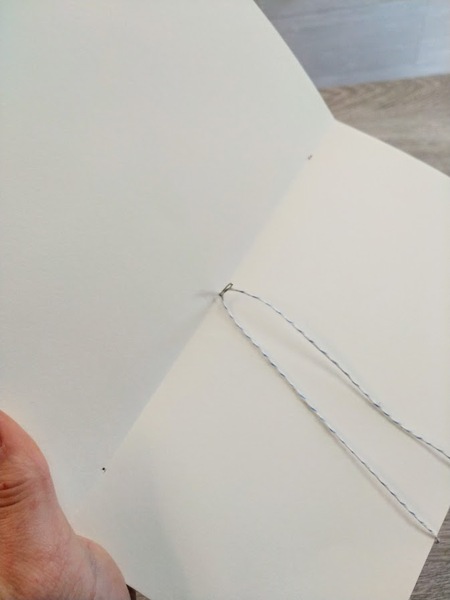 Coming from the outside, insert your needle in one of the outer holes. Your needle will now be back inside of your booklet.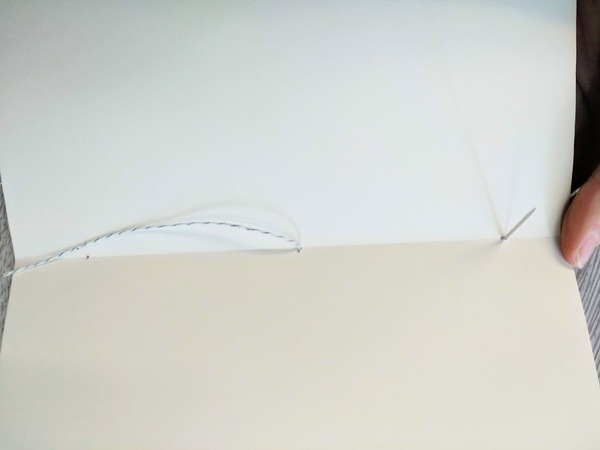 Next go into your last hole. The needle will be back on the outside of your booklet.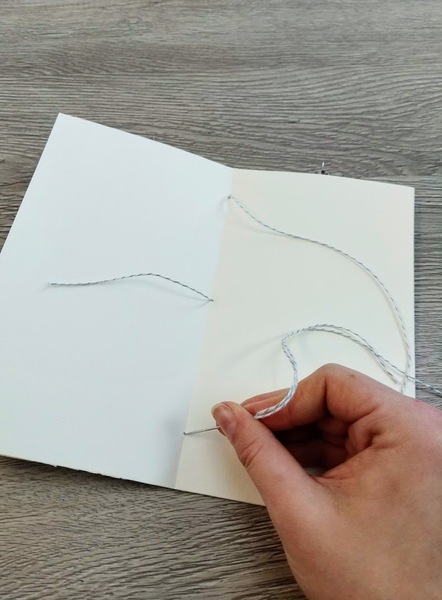 From the outside, put your needle back into your center hole.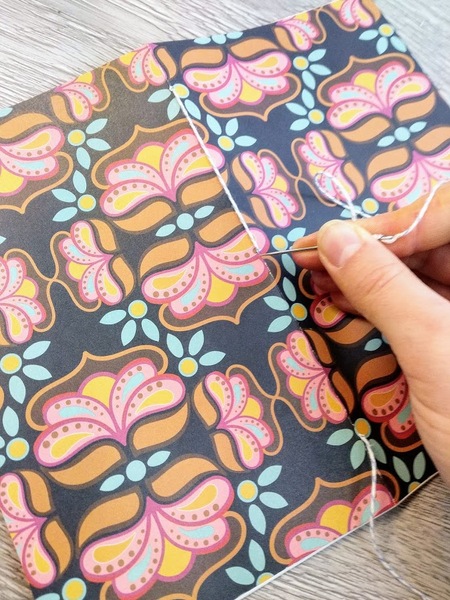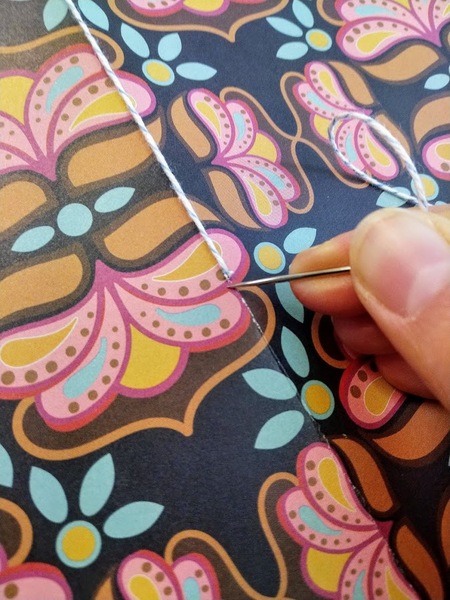 Once both of your strings are in the center, tie them together with a double knot and cut off the extra string.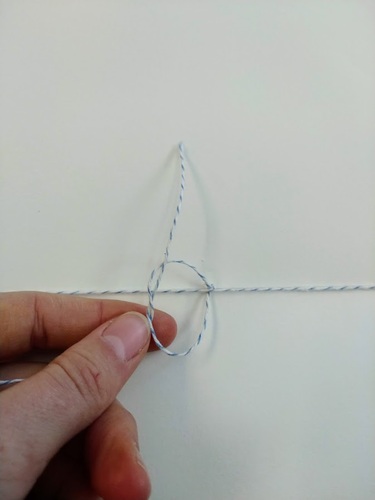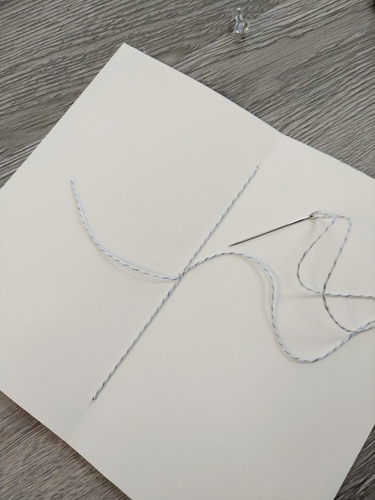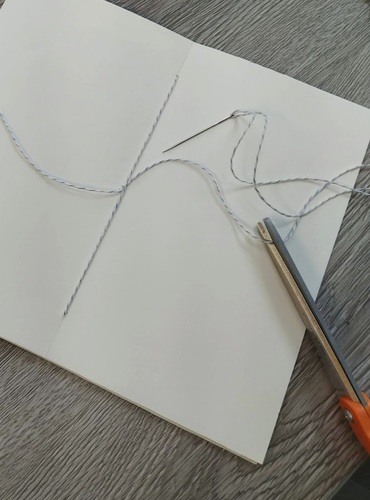 And that's all there is to it! Now just slide it into your Travelers Notebook and you are good to go!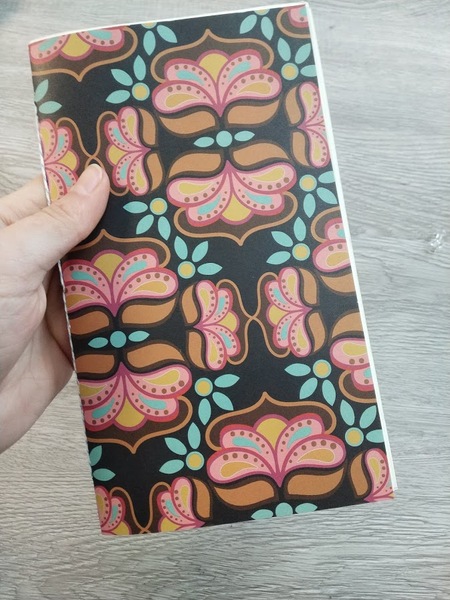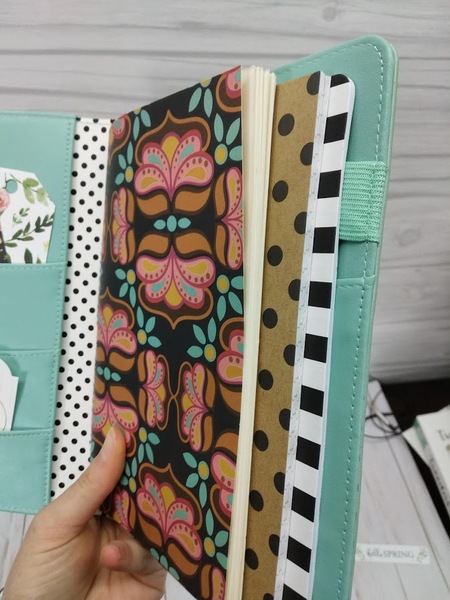 ---
Have you subscribed yet? Get paper-crafting goodies sent to you every month with the Cherry Box!
---