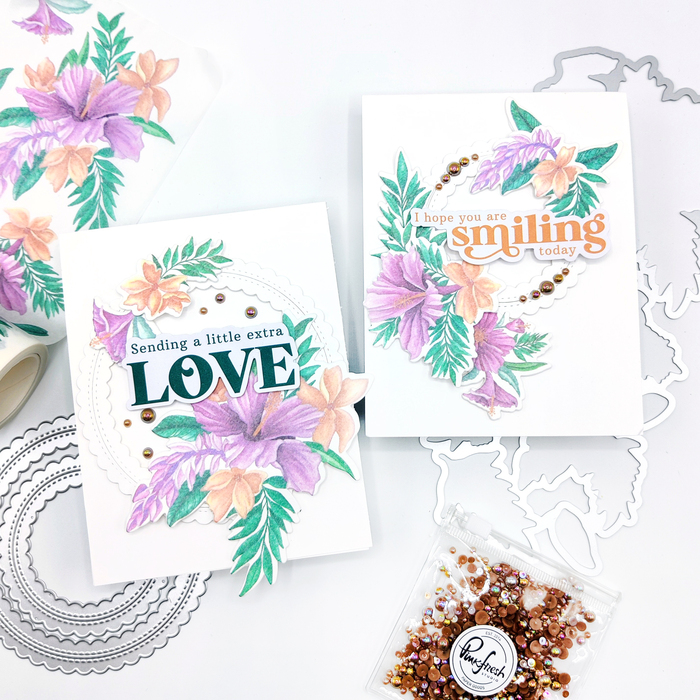 Welcome back to the Cherry Blog! Today I am sharing some projects I made using PinkFresh Studio's large washi tape! I have used different designs of this tape in the past and absolutely loved it. It comes in a 4" thick roll and has coordinating dies to go with it. You can get a ton of use out of this roll. This set also has Layering Stencils but I did not use them in today's projects.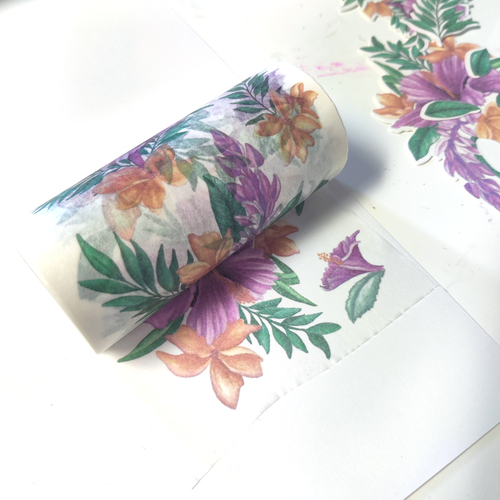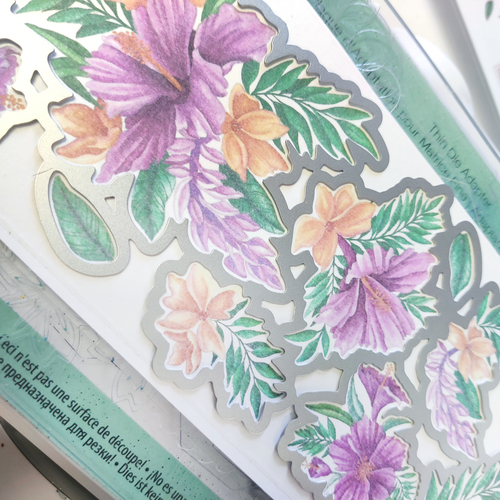 I first wanted to make some cards. I began by rolling a strip of the washi tape onto white cardstock and then die-cut them out. Once you line up the dies once and see how the pattern repeats, it is quick and easy to make a bunch of embellishments.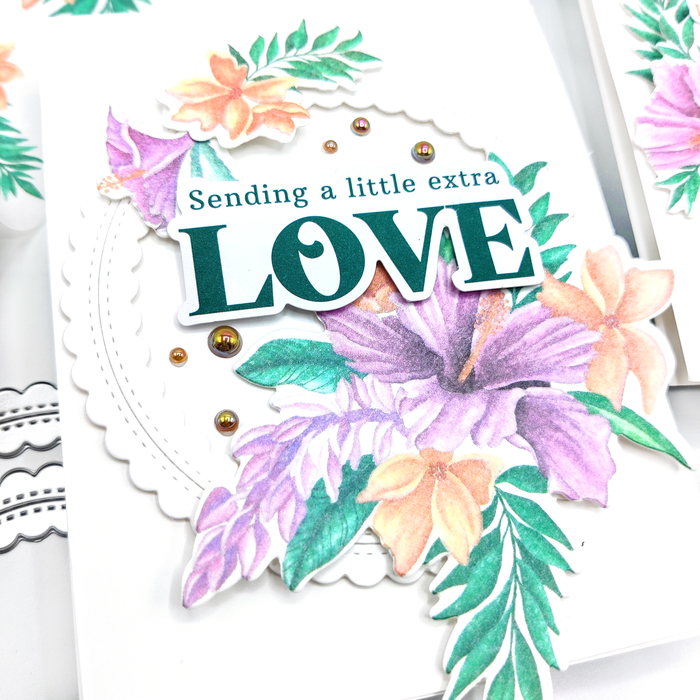 Some of the other products I used to create these cards are the Rainbow Diecut Sentiments (perfect for cardmaking), Essentials Stitched Scallop Circle Die, and Sparkling Champagne Metallic Pearls. I used Cherry Foam Dots to pop up the scallop circles and flowers on each card. I love the dimension this adds.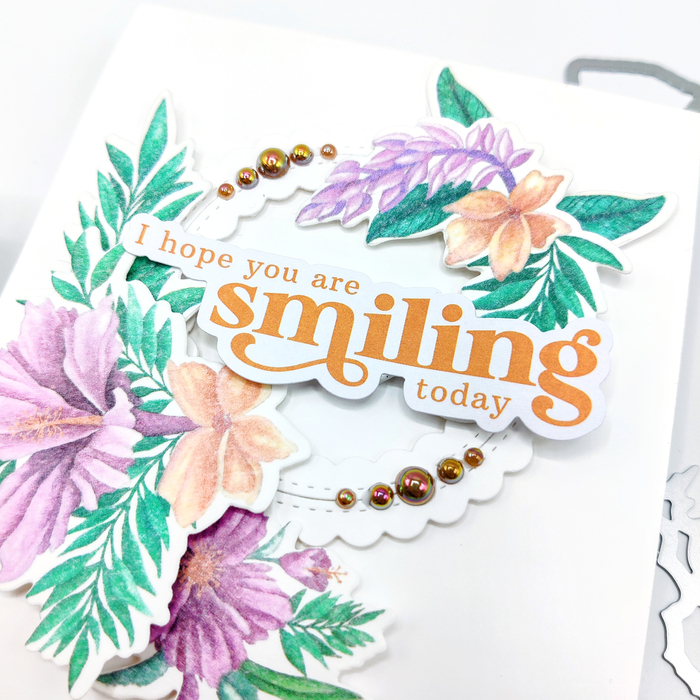 I think the Metallic Pearls are the perfect finishing touch to these cards. I love adding them added them to my layout as well!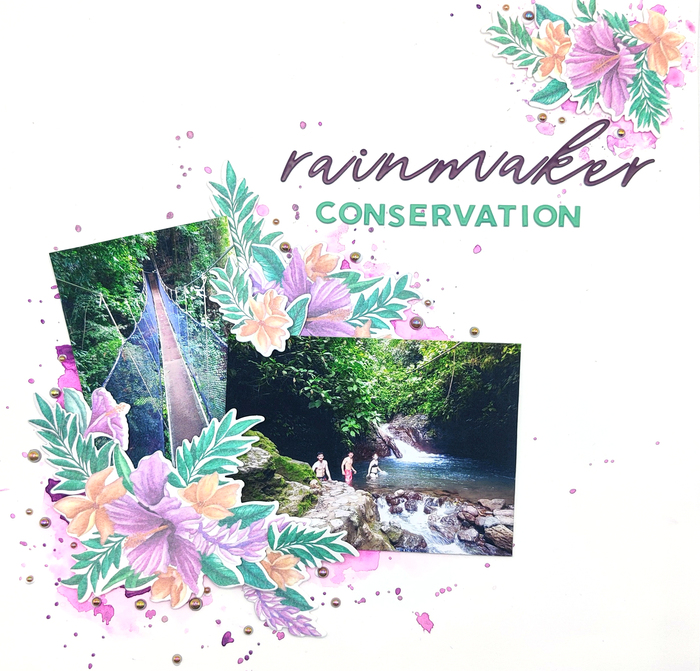 I wanted to find some tropical photos to go with the beautiful hibiscus washi tape, so I used photos from Rainmaker Conservation when we went to Costa Rica. I love a mixed media look, so I splattered Watercolors from Altenew on the areas behind my floral clusters. These flowers and leaves are very easy to cluster because the roll cuts out a range of shapes and sizes to work with.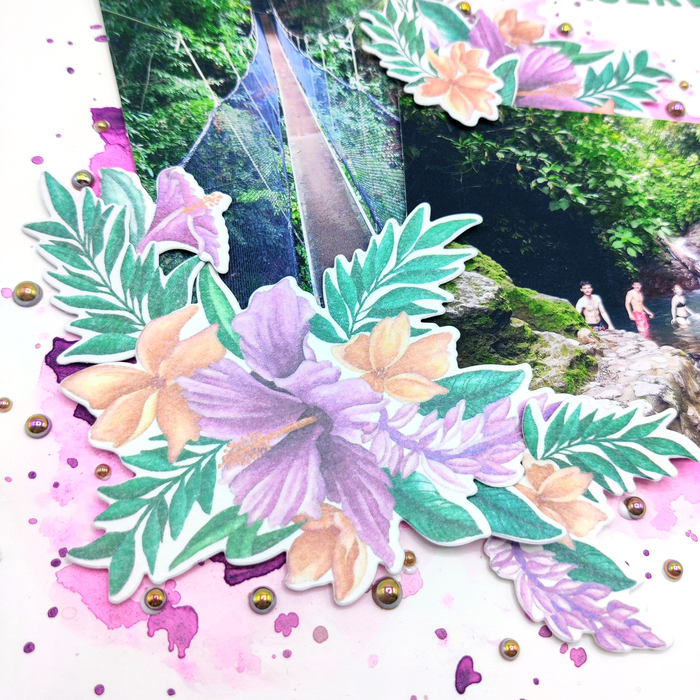 This is actually the second background I made for this layout. I started out using purple acrylic paint, but I didn't use it because I thought it looked too harsh and took away from the flowers. I like how the watercolor is more transparent. Sometimes mixed media doesn't work on the first try and you have to flip the paper over and try again!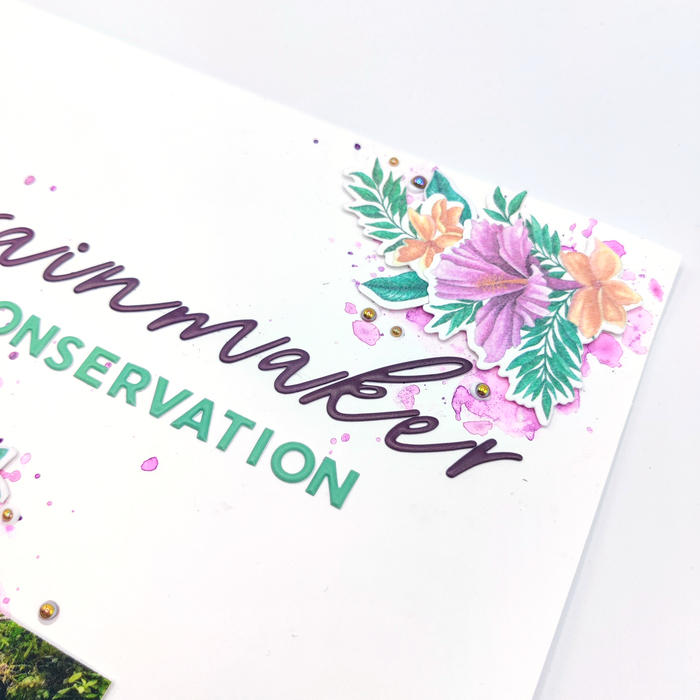 For my title, I used Puffy Alpha Stickers and Mini Alphabet Stickers from Pinkfresh Studio. I last minute added the cluster in the top right corner to balance out the page.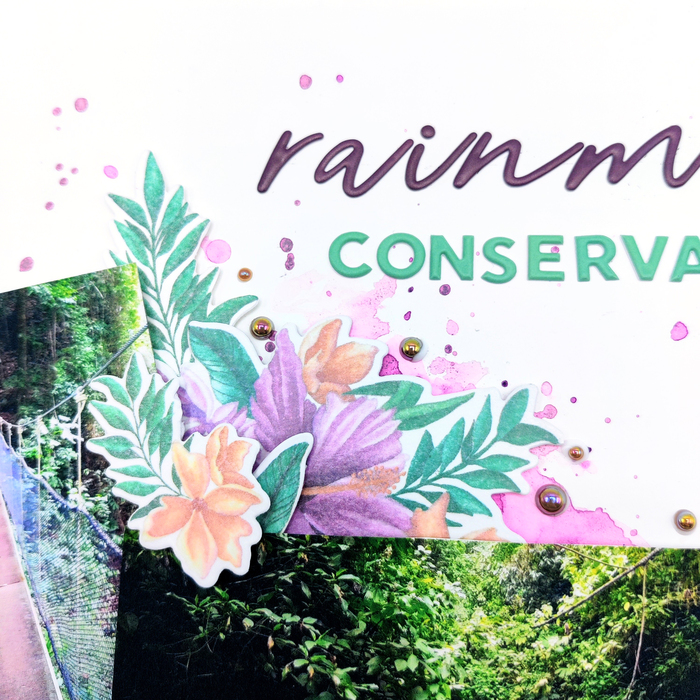 If you haven't tried these giant washi rolls yet, I highly recommend them! I still have plans to create some traveler's notebook pages, planner spreads, and more cards using this roll.