---
In the October Cherry Box:
---
Subscribe before September 25th to receive the October Cherry Box!
---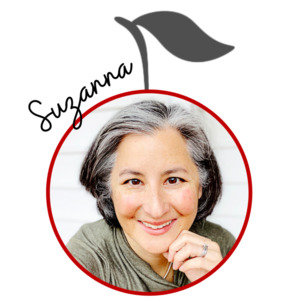 Suzanna Lee
My name is Suzanna and I live with my family in Glen Allen, Virginia. My husband, Michael, and two kids, 19 yo Nikolas and 15 yo Mia, are supportive of my memory keeping and the main subjects of my work. Along with our 2 fur babies, Jasmine and Luna. I have been creating and documenting for a long time, over 20 years. My main focus has always been creating 12x12 layouts but I also like to work in a travelers notebook, create pocket pages, and my new obsession, a memory planner. I've been filming process videos and sharing my process on YouTube since 2016. 
See more from Suzanna on her Gallery, Instagram, Facebook, and YouTube.