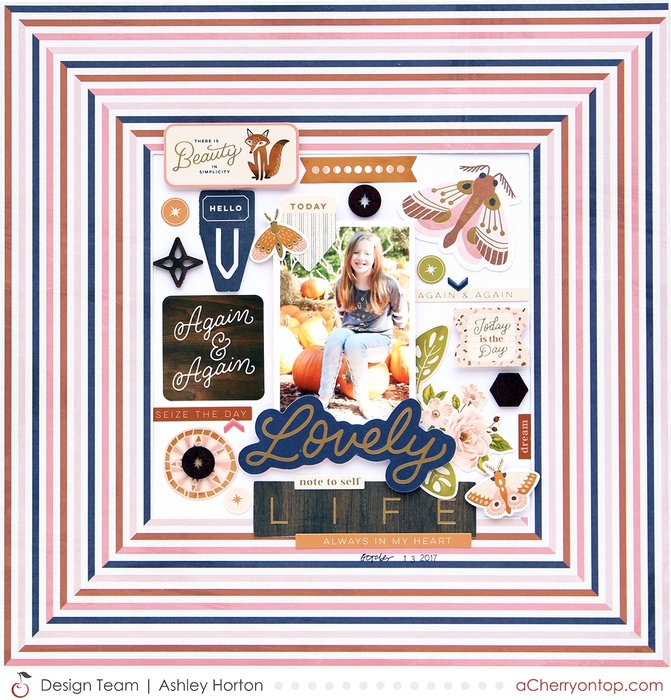 Hey everyone!  It's Ashley, and today I have a new layout for you using the Pink Paislee Again and Again collection.  I'm sure you've heard the saying, "less is more".  I am currently trying to make that my motto!  As in less time on one project means more time for other projects, house cleaning, errands, spending time with family...or wherever you need more time.  But, spending less time on a project doesn't mean you have to sacrifice quality.  I love the way my quick and easy layout came together in under 30 minutes!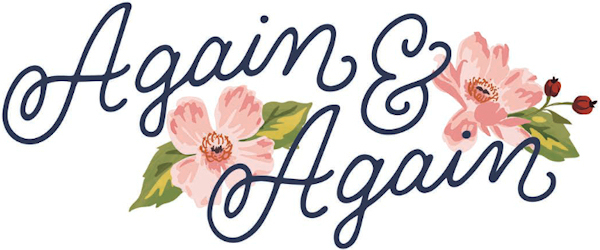 I started by using my paper trimmer to cut the center out of Paper 5.  Then I adhered it to white cardstock.  I placed my photo in the center of the page and added dimensional foam behind it to pop it off the page.  Next, I grabbed some of the pieces from the Ephemera Pack to create the title Lovely Life under my photo.  Sticker sheets are great for creating quick projects, and I chose a couple from the Again and Again sticker sheet to layer over my photo.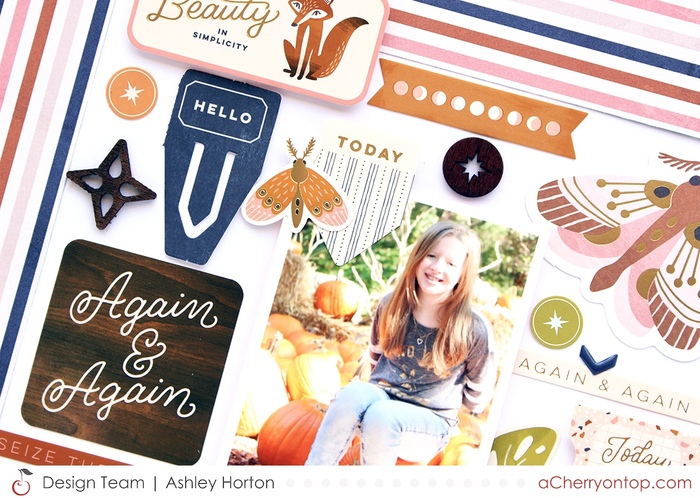 Since I had used the 05 paper to create a frame look on my layout, I decided to add embellishments inside of it to create a collage look around the photo.  This was really easy.  I selected a mix of stickers, ephemera and wood pieces to fit inside the square.  It's a really fun design technique and is kind of like putting a puzzle together!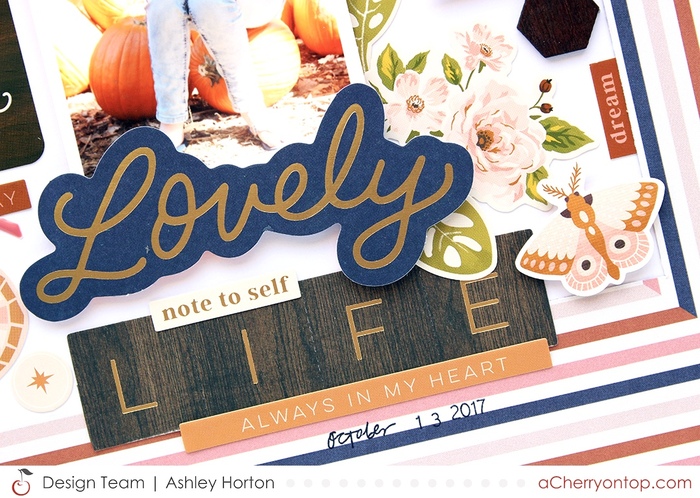 You can find the Again and Again collection in the A Cherry on Top store!  I hope you've been inspired by my layout, with some ideas for using the collection on your projects.  And don't think you have to spend hours in your craft area working on a layout.  You can create gorgeous projects in a fraction of the time, by not over-thinking your design or working with time consuming techniques, when your schedule doesn't allow for it. 

Design Team Member
---