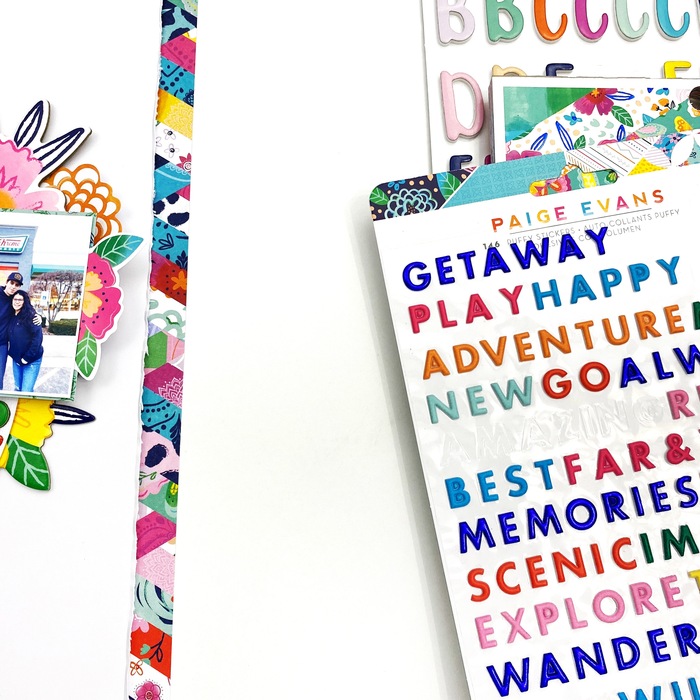 Hey friends! Erica with you today to share a 12x12 scrapbook layout using the Paige Evans Go The Scenic Route collection.

One of my favorite designs to do with collections I am running low on is to create a large circle element to the center of my page and fill it in with different embellishments! This is super easy to do and a great way to use up the products you have left!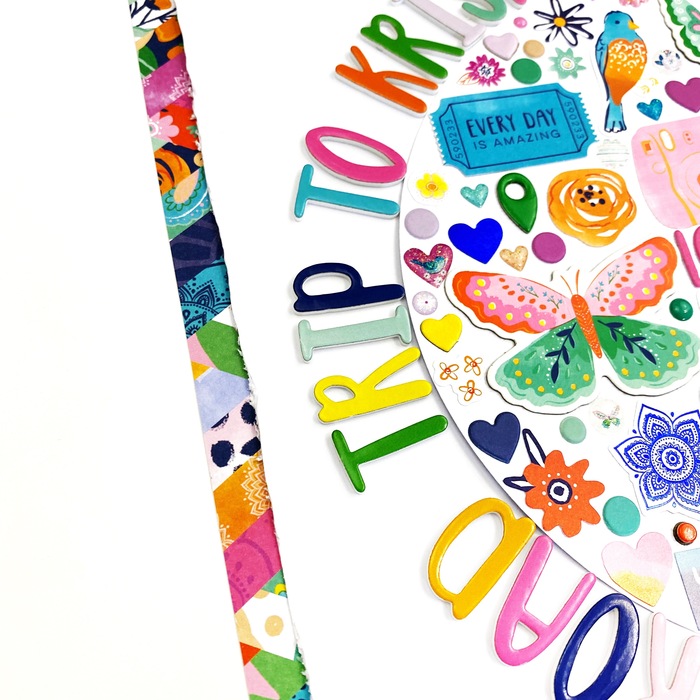 I started with a large circle I cut out on my Silhouette Cameo but you can also just trace a large bowl and cut out by hand. I pulled out all of my embellishments from the Paige Evans Go The Scenic Route collection and started to fill in the circle. I also pulled out some enamel dots from my stash that matched the collection. Sequins and buttons that match the collection you are using would also be nice pieces to use to fill in small spots.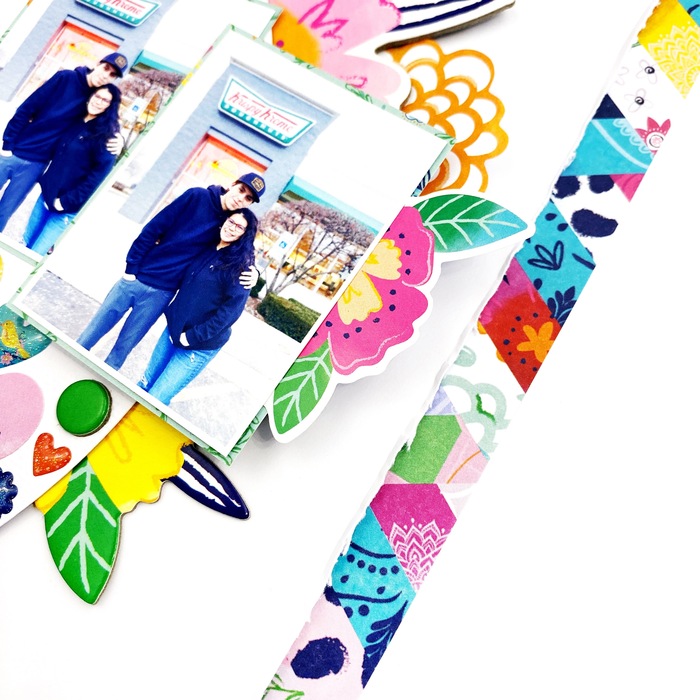 Starting the the largest embellishments first I begin to adhere pieces down. Once all the large pieces are stuck down I go in with smaller hearts and puffy stickers and end up with tiny spaces that I can fill up with enamel dots. This is really fun to do and I always love the end result! Another thing I love about this design is the title placement!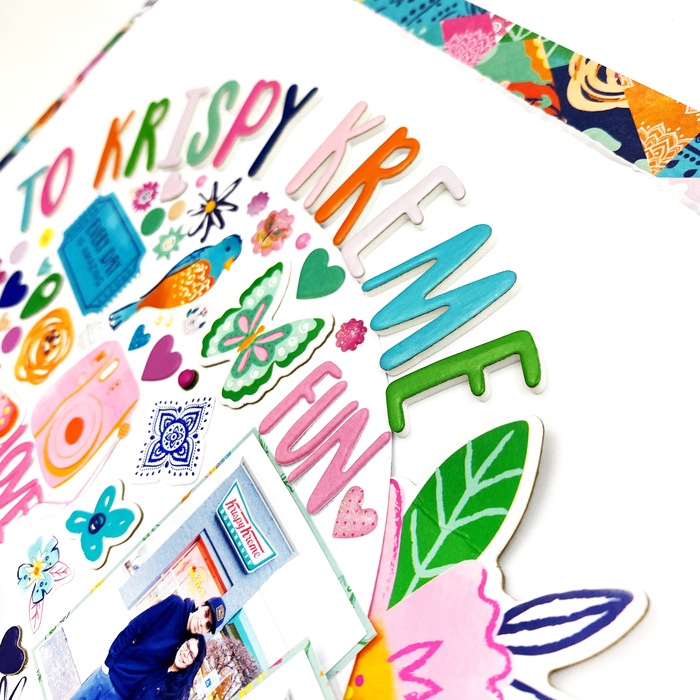 Placing the fun Go The Scenic Route alphas around the circle element was really fun and I just love all the colors! I just think it is so fun to have the title going around the circle element and adds a lot of interest to the page! I am documenting a quick road trip to get some Krispy Kreme donuts with my oldest son! He had never had fresh hot Krispy Kreme donuts off the line before so it was the perfect time to go and also pick up some holiday Krispy Kremes!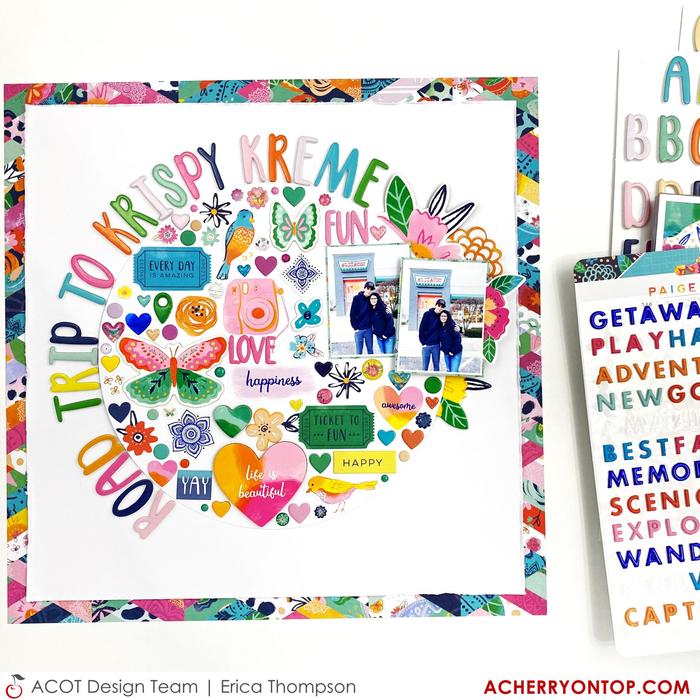 I hope you will give this design a try and share it with us in the gallery or tag us on social media! Make sure to stop by the shop and check out the Paige Evans Go The Scenic Route collection! Have a great day!
- Erica | ACOT Design Team