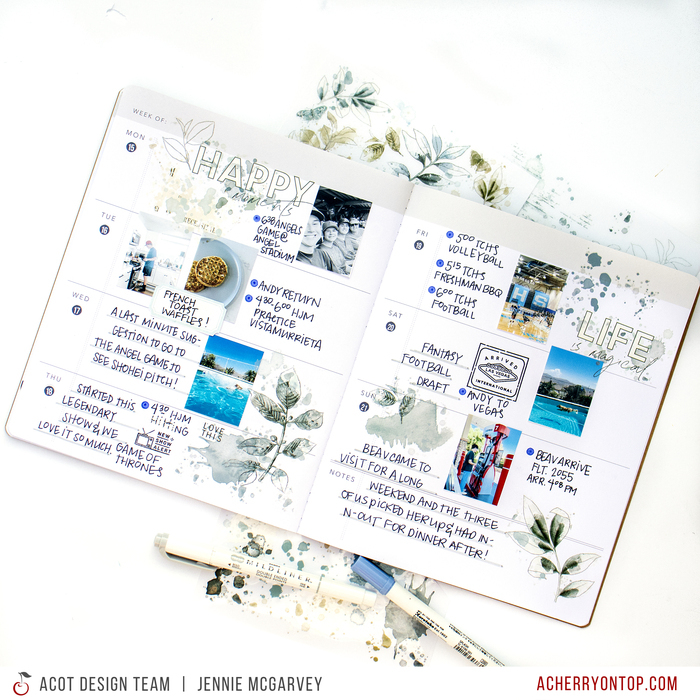 Hello!  It's Jennie McGarvey, and I cannot wait to share the fun way I'm using the 49 and Market Vintage Artistry Serenity Rub-Ons I found in the A Cherry On Top store. I love how they are so pretty and really neutral, yet stand out at the same time.  I cannot get over how there are so many unique elements included in this one package and how they are perfect for nearly every occasion.  I think you'll be as impressed as I am!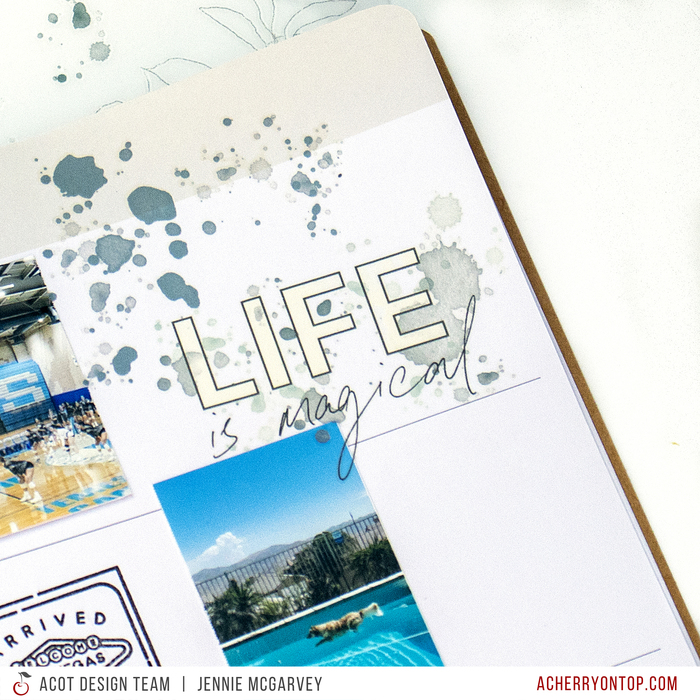 As usual, there is a lot of blue in my photos.  I spend a lot of time outside, thanks to my children's sports, my dogs, and my love of the outdoors.  This helps give my layouts a lot of color without having to lean on embellishments, ink, or patterned paper.  However, these items all add so much fun to my layouts I cannot help it!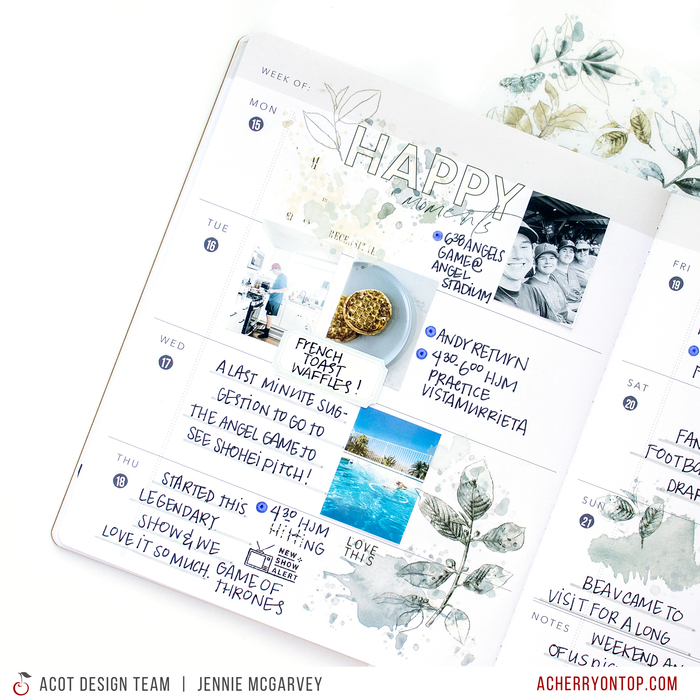 When I picked up these rub-ons from the shop, I was drawn to the text and the splashes.  We have a pool in our backyard and it gets a lot of use from both myself AND my dog.  As you can imagine, there are a lot of photos taken of dogs splashing around and those splatter rub-ons are perfect accents for those photos and stories.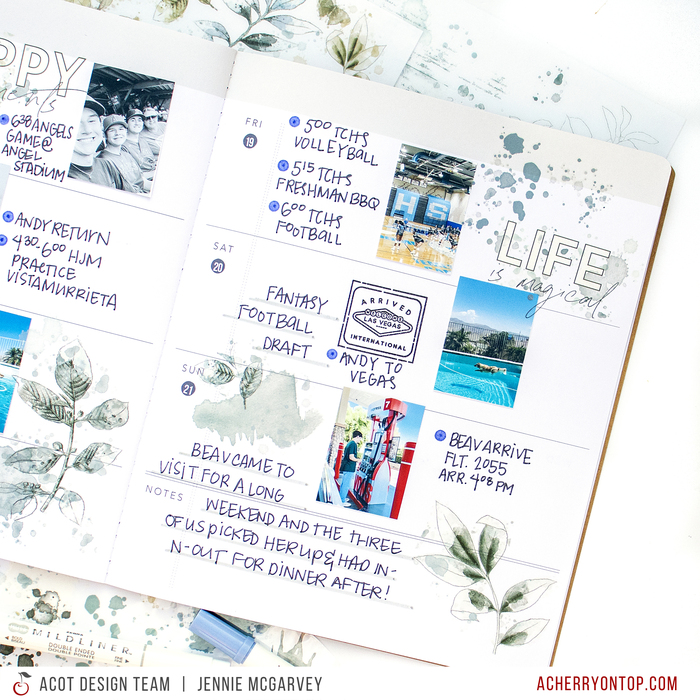 Now, I wasn't really expecting it, but the leaves were the perfect way to fill some vertical spaces that ended up having once I was finished with the rest of the elements I wanted to add.  I loved the contrast they added in not only color, but also in tone, as well.  The phrases and splatters conveyed playfulness and the leaves toned that down just a bit.  All in all, it's beautiful and I feel like it fits the tone of the week so beautifully.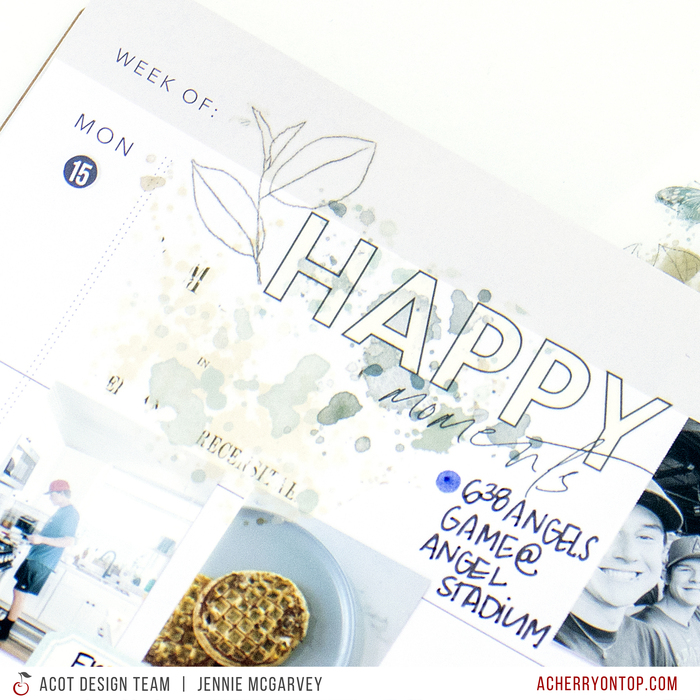 I'm crazy about rub-ons. I think they are the perfect accent for planners and memory planners, especially.  You can be so creative and layer lots with no bulk at all. They blend beautifully over photos and there are lots of different choices in the A Cherry On Top shop.  Give them a try in your planners and see what you think!
---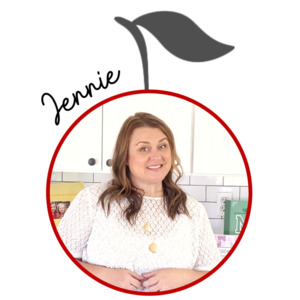 Jennie McGarvey
Heya everybody! I'm Jennie and I live in Southern California. I'm a mom of 3 boys and wife to the most supportive husband I could imagine.
I've been paper crafting for 20 years and currently create more projects than I can keep track of. I also work in the paper crafting industry.
See more from Jennie on her Gallery, Instagram, and YouTube.