Scrapping with the New Pinkfresh Studio Collections
These collections are on Pre-Order at A Cherry on Top and are estimated to be in our warehouse in February.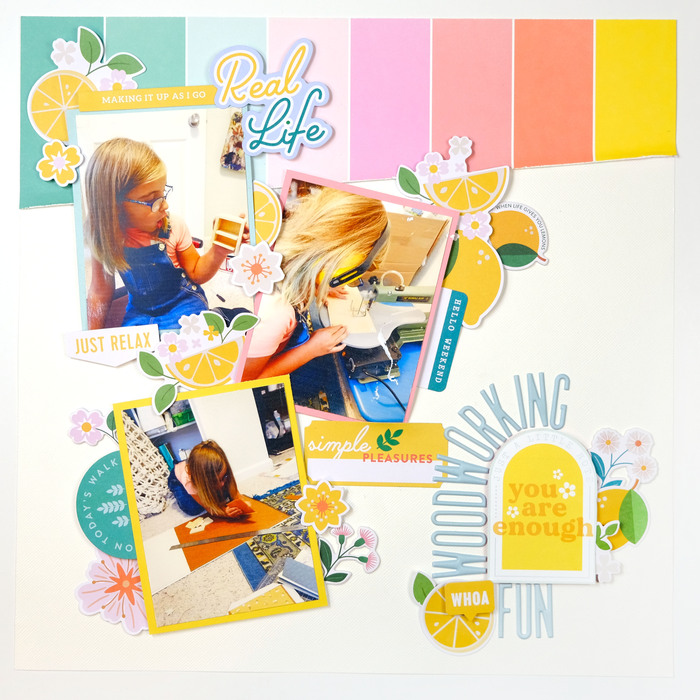 This layout is documenting Harper using a little jigsaw for the first time and making a cabinet for her dollhouse. I started making this layout before I even knew what photos would go in it, and it came together so easily. I loved layering up with all the ephemera from the "Some Days" collecting from Pinkfresh Studios. For the rainbow piece at the top, I used the B side of the Big Moods paper from the "Keeping it Real" collection.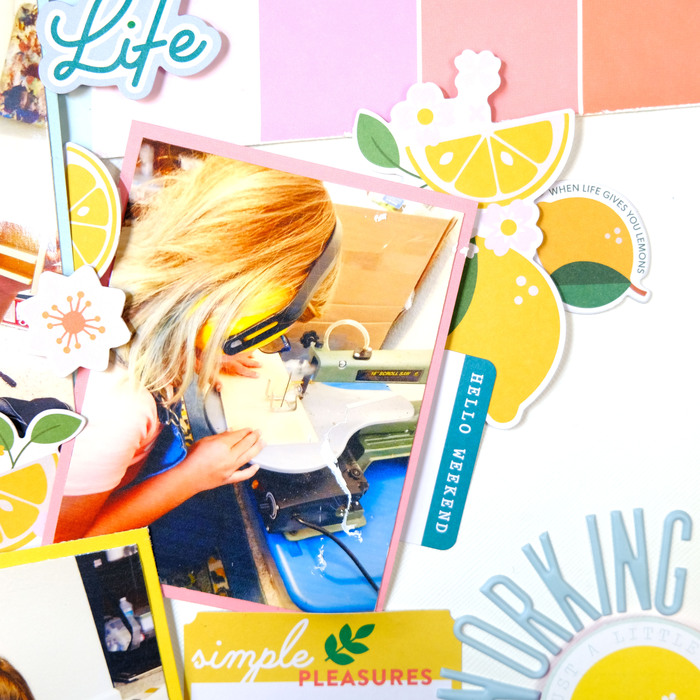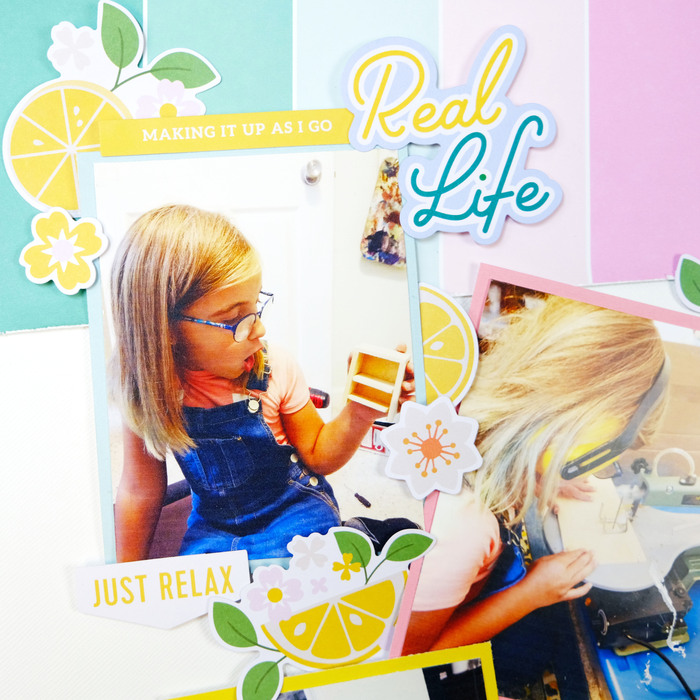 The only problem with making a layout before you know what the photos will be is not all of my phrases make sense; like my "On today's walk" piece. 
 But I'm still happy with how it turned out. I used a lot of foamies on my ephemera and photos so I could have a lot of detention. I like to tuck ephemera pieces under my photos with flat tape and use a piece of foam tape at the top of the ephemera.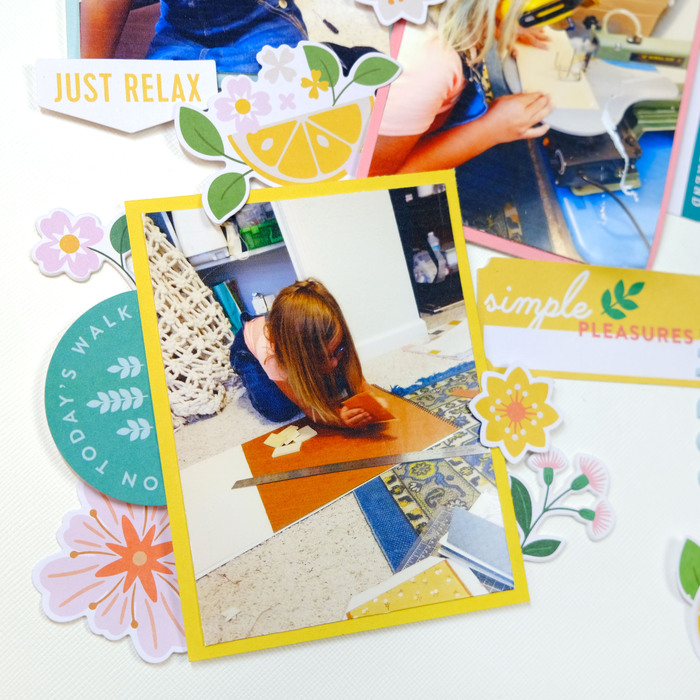 ---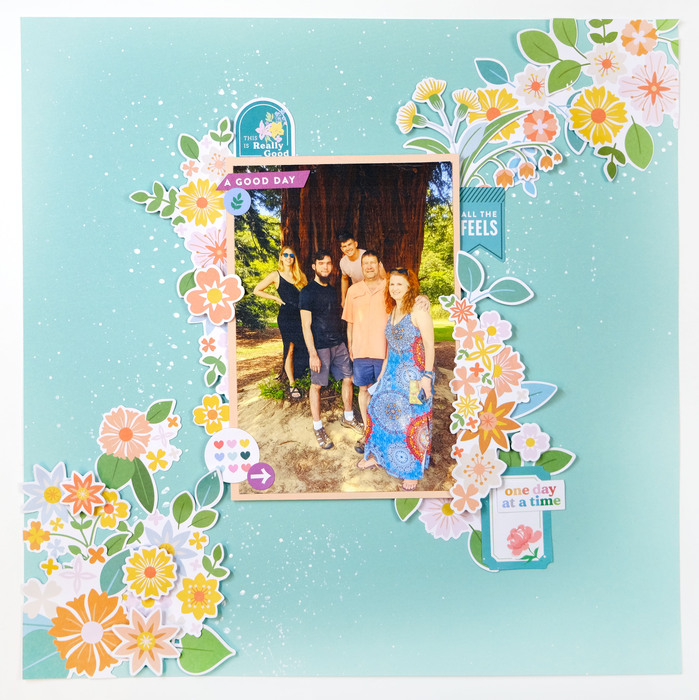 I very rarely do a one photo layout but decided that this was a good photo for it because my whole family got together to take it. One of my brothers lives in South Carolina, so we only get the chance to take photos with him once or twice a year. I decided to go with a diagonal line of flowers to let your eye go across the layout. I used flowers from the "Keeping it Real" ephemera from Pinkfresh Studios.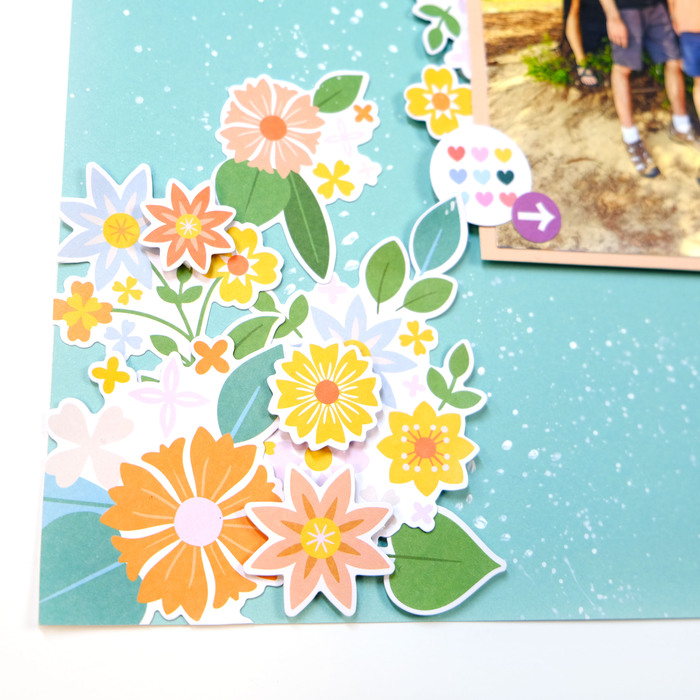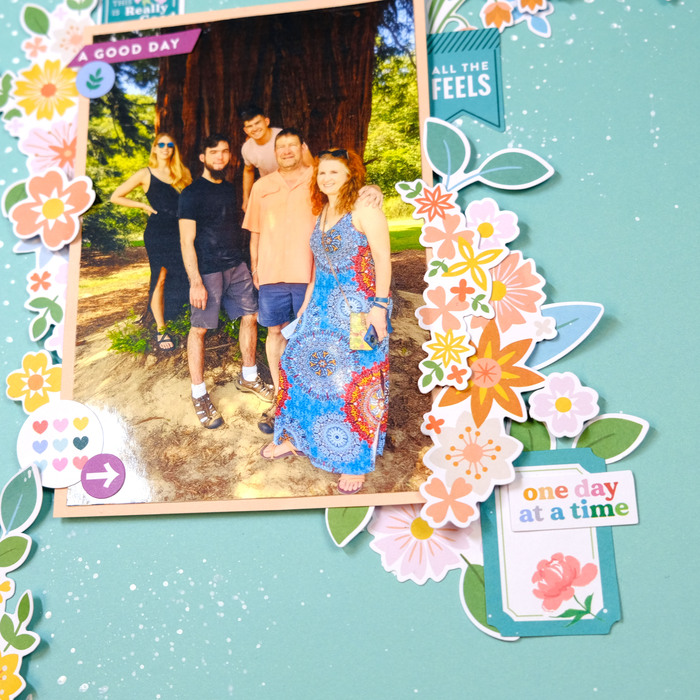 I layered up my ephemera flowers by having the larger flower clusters lay flat and then adding the smaller flowers on top with foamies. I like to bend the edges of my flowers up so they have a little more movement and dimension. When I was finished layering the flowers I decided it needed a little of something else, so I started splattering with some white acrylic paint. It is easier to do this as a first step so the paint doesn't get all over your photos and ephemera, but I did it as the last step and had to be a little more careful about it. I covered my photos and ephemera with a piece of scrap paper and got to splattering with my watered down paint.
---
I really enjoyed using these collections and I love how the ephemera makes layering so easy! Thanks for stopping by!