Setting the Scene
One of my favorite techniques on children's layouts is to create a scene using stickers and ephemera of a whimsical style. These pieces usually include animals, people, or cityscapes. It's a great way to use those exotic animals or tricky themed products too! Here is an example: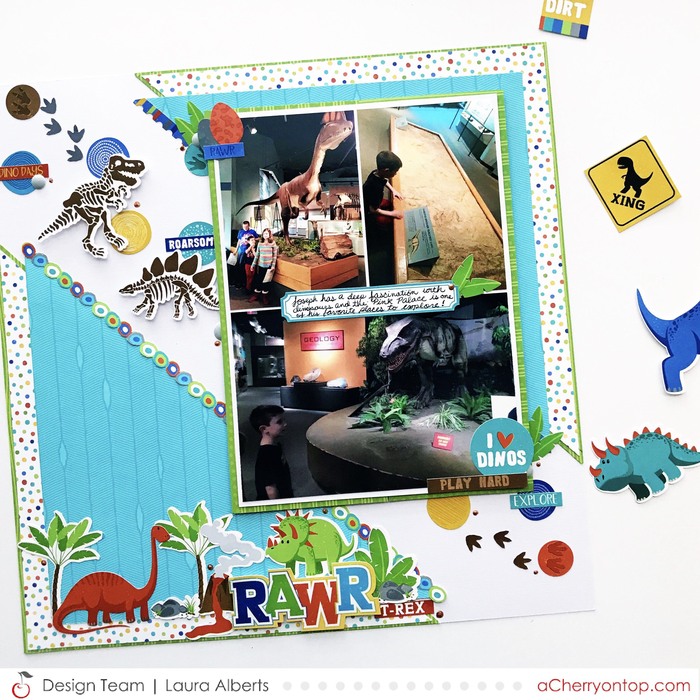 With the Photoplay Jurassic collection, there were a number of fun stickers that just begged to become a scene! I started the first scene by arranging the background (trees, rocks, and volcano) and then layered the dinosaurs on top, so they appear to be in the foreground. Layering like this gives the perception of depth without the bulk of foam adhesive! This type of scene very structured to create a semi-realistic setting, this works really well if you have these background pieces (trees, foliage, etc).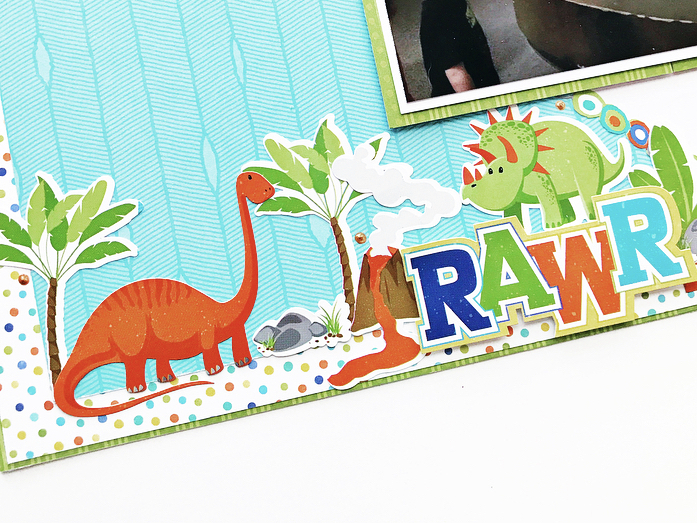 For the second scene, I again started in the background, but this time created a pattern with the circle stickers and added the fossils later on foam tape. This time of scene is more playful and less structured, so adding the foam behind the fossils makes their placement look more intentional. This type of scene is a great choice if you do not have the background pieces to create a setting.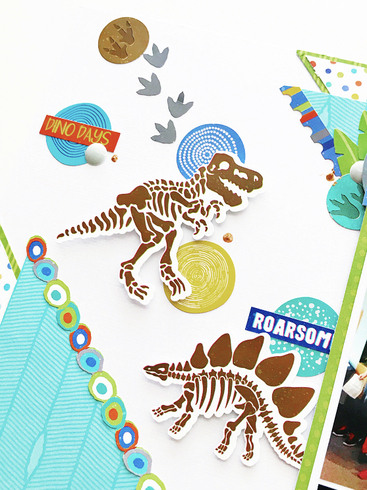 Either way, setting the scene on your layout can give it a fun and silly vibe that I find fits perfectly for photos of my kids. It allows me to match the tone of the photos as well as illustrate the story behind them. I hope you will give "setting the scene" a try!
-Design Team Member Laura Alberts
---

---