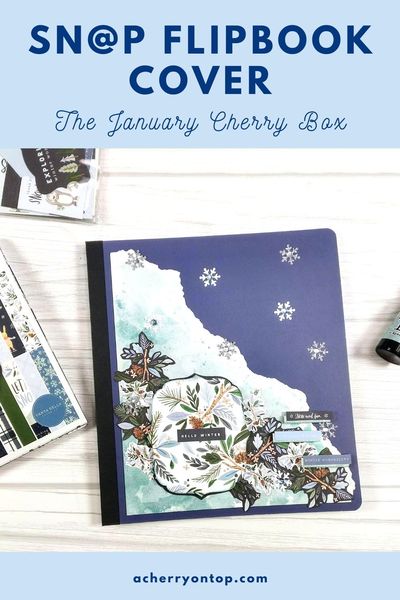 Hello Cherries! Today I am showing my process of making this Sn@p Flipbook cover. Every January Cherry Box will have one of these flipbooks in a great shade of blue. I love these colors for a winter's flipbook! I think designing the cover is both the scariest and most fun part of a flipbook because it is the first thing anyone will see! All of the items I used are from the January Cherry Box except a piece of watercolor paper, and some Nuvo glue.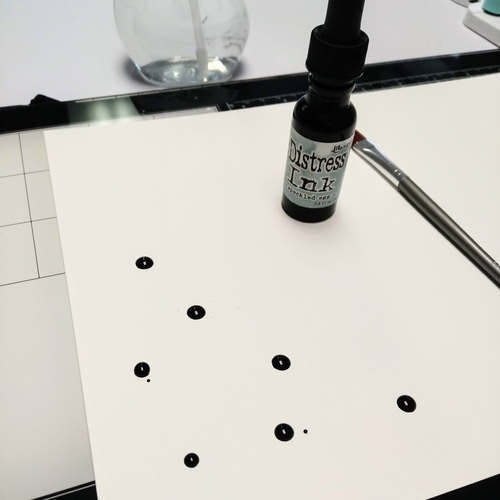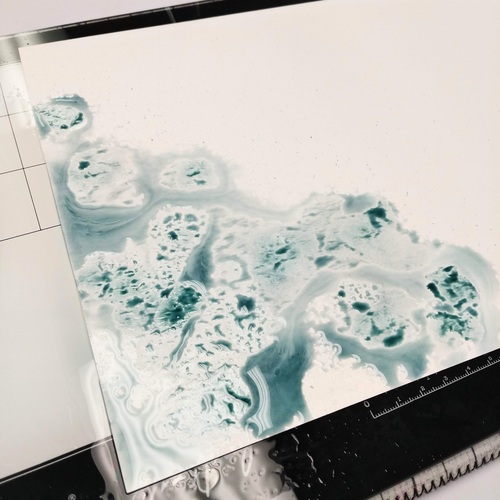 I started off by using my watercolor paper a the Speckled Egg Distress Ink that is also in the January box. Each box will have a Speckled Egg product; it could be the distress ink, distress oxide reinker, or the distress paint. How I made this background was very simple. I put some dots on my page straight from the ink bottle and then sprayed them with a spray bottle and let them dry.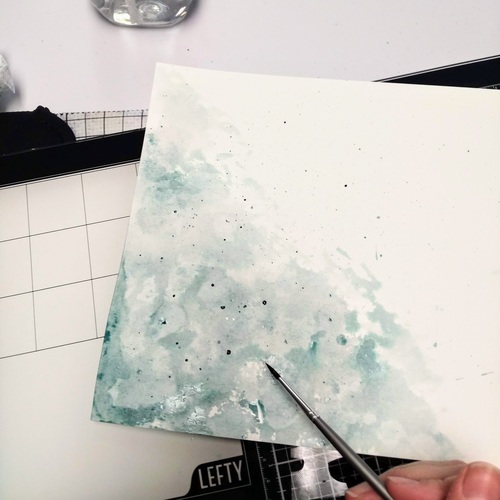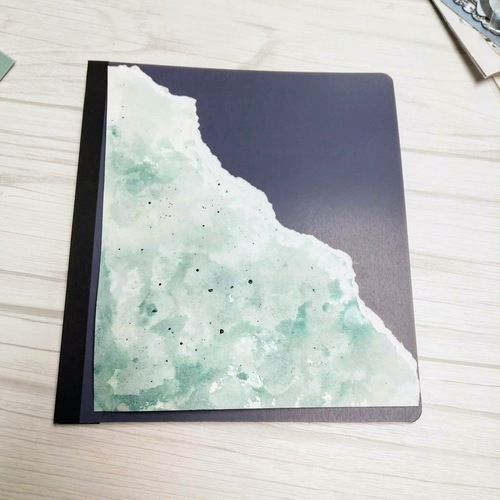 I love adding a speckled look to my pages so added some ink to my paintbrush and tapped against my finger so it would splatter onto the page. I then ripped the page diagonally and so it would fit on my cover. I wanted the look of a snowbank.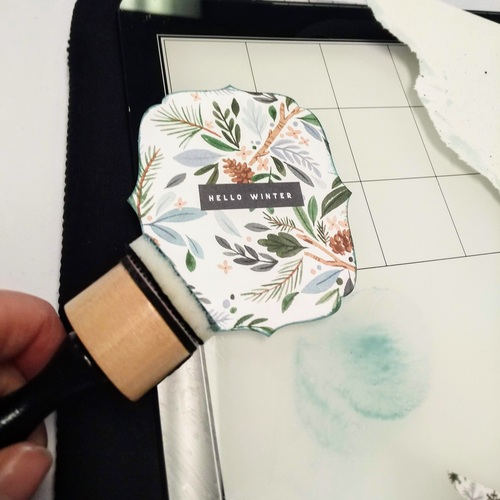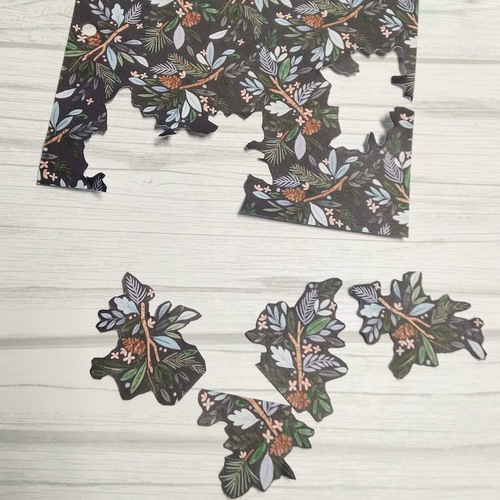 This box has a paper pad and ephemera from Carta Bella's Winter Market collection. I used a dauber to add some of the speckled egg ink around some of my ephemera pieces. I think this helps give them a bit more dimension. Next, I fussy-cut around some of the branches that are on some of the papers that are in the Winter Market 6"x 6" pad. I used the Winter Floral and the B side of the Journaling Cards paper.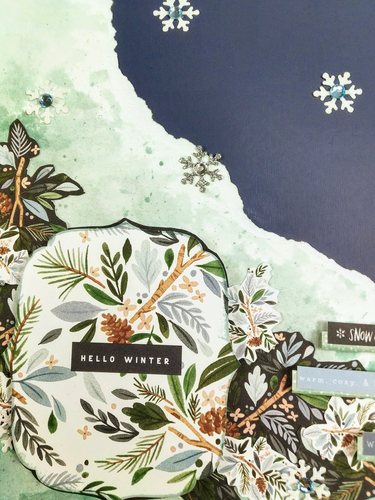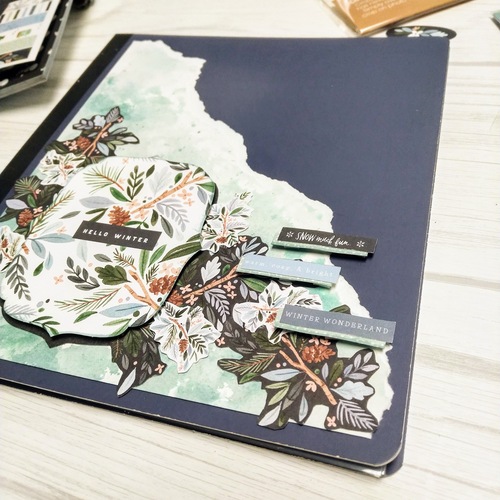 I then started to layer these elements together. I used some Sticky Thumb Sticky Dots (also in the box) to add some dimension to my Hello Winter card and a few other phrases that were in the paper pad. I finished it off with some Jolee's snowflake stickers that were in the box.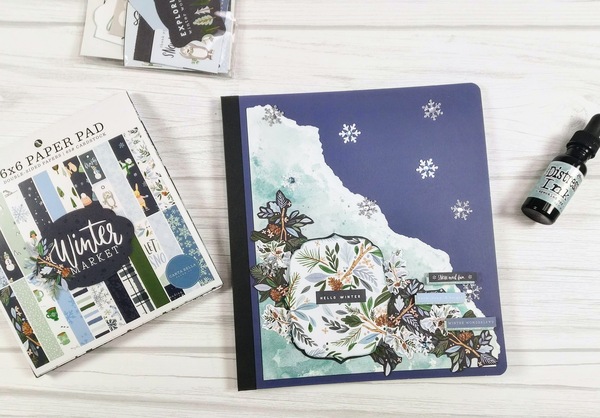 I am very happy with how this turned out and I can't wait to get started filling in the inside pages! Stay tuned for more Sn@p Flipbook tutorials.
---
Have you subscribed yet? Get paper-crafting goodies sent to you every month with the Cherry Box!