Good morning Cherries! Suzanna here today to share a layout created using the gorgeous Memory Lane collection from Fancy Pants! The colors of this collection as sublime! It screams Autumn/Fall to me yet probably has more of a heritage theme to it. Either way, it was the perfect collection to document our new backyard visitor, Sam, a baby squirrel.
Here's the layout: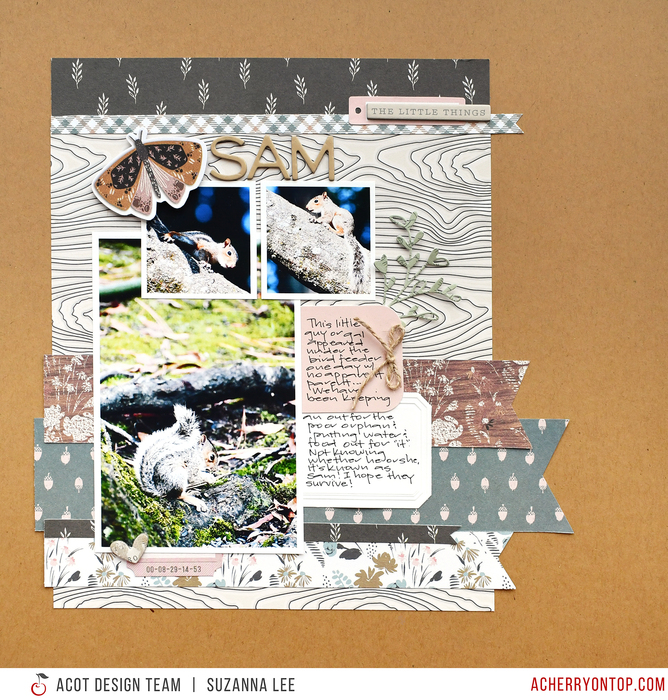 The patterns in the patterned papers are subtle enough that the patterned papers are perfect for layering. Layering banners! Each banner is a different height and length, adding a fun movement to the layout.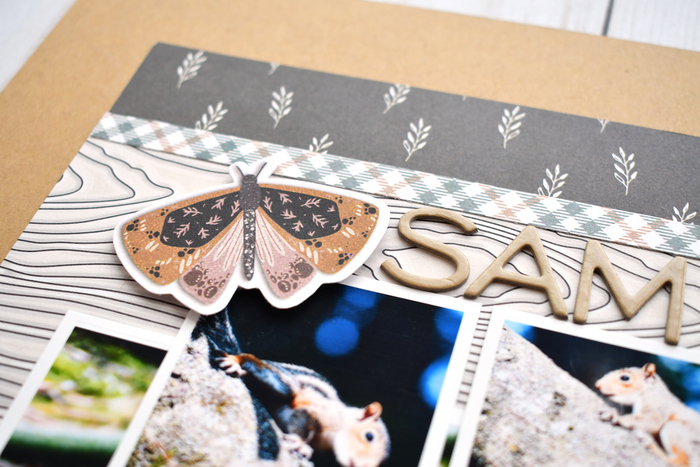 Do you have a "discard" bin sitting in your workspace? I have this little dish of unused labels, die cuts, foliage that I cut and never used, label remnants, etc. Much of the embellishing here consists of color-coordinated bits from that dish. Including a label I cut using the Tim Holtz Vintage Label Metal Die that I used last month on the blog. If you didn't see that layout be sure to check out this blog post. I opted not to apply color to the metal die and simply have a debossed label. Perfect for journaling.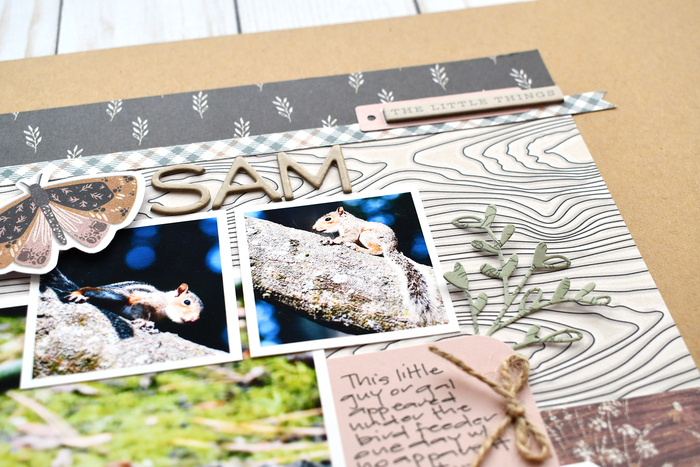 I did use one of the moths from the embellishment pack for the pop of browny yellow. I popped this up on double-sided foam for some depth and shadow on the page.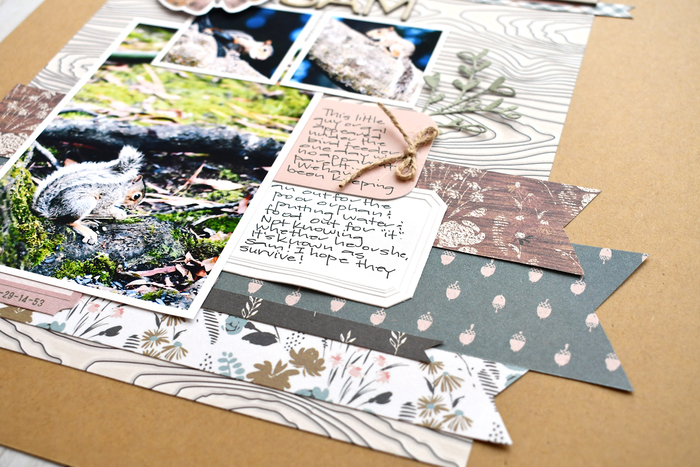 The sprinkling of chipboard pieces are from an older Cherry Box, the colors match perfectly.
Click below for the process video to see how this layout came together.
Thanks for stopping in today! See you back here next time.
Suzanna
---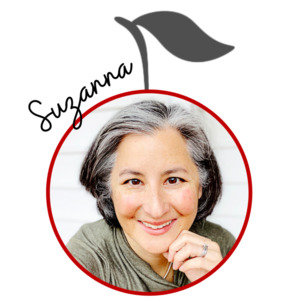 Suzanna Lee
My name is Suzanna and I live with my family in Glen Allen, Virginia. My husband, Michael, and two kids, 19 yo Nikolas and 15 yo Mia, are supportive of my memory keeping and the main subjects of my work. Along with our 2 fur babies, Jasmine and Luna. I have been creating and documenting for a long time, over 20 years. My main focus has always been creating 12x12 layouts but I also like to work in a travelers notebook, create pocket pages and my new obsession, a memory planner. I've been filming process videos and sharing my process on YouTube since 2016. 
See more from Suzanna on her Gallery, Instagram, Facebook, and YouTube.