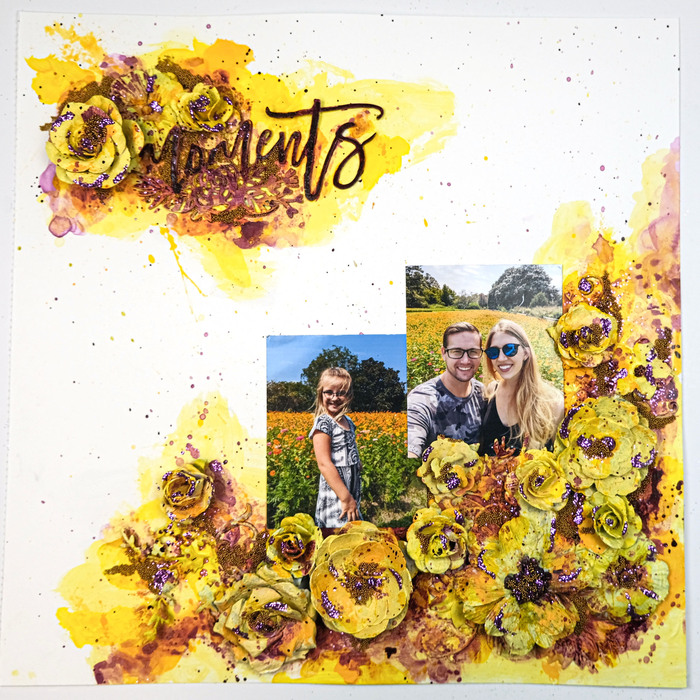 This week at ACOT we made up a ton of bundles of flowers from Prima and it inspired me to make this floral-filled layout! This technique I used is also amazing for stash busting your florals that are still pretty but don't match with any colors you are using. I started by arranging my flowers around my photos. I knew I also wanted some of them around the title in the opposite corner. I used my favorite glue, Nuvo Glue, to glue them all down onto my mixed media paper.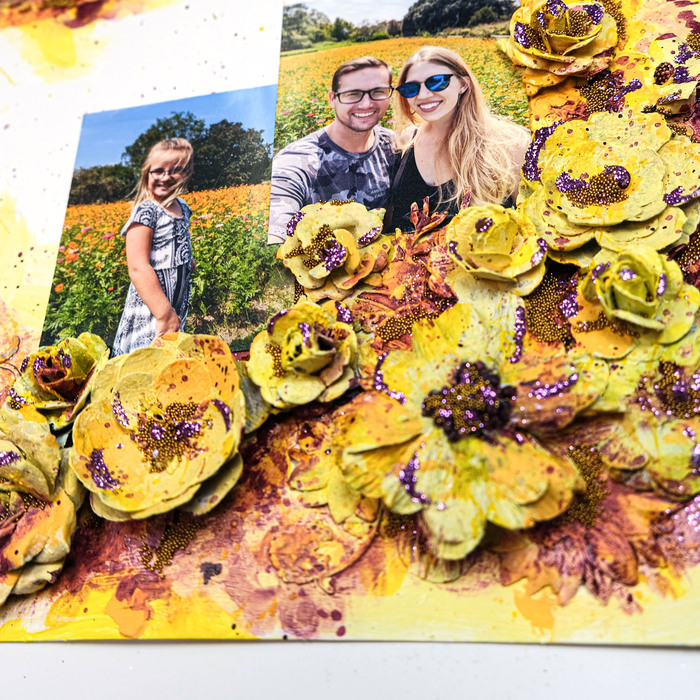 After everything was dried in place, I started applying gesso over all of the flowers. I used both a larger paintbrush to cover most of it quickly, and a smaller brush to get into the crevises of the flowers. Adding gesso is an important step because it will allow the paint you add ontop to stick to your flowers better. After a couple of coats of gesso, it was time to add the color. My flowers were not completely white when I started painting, and that is okay because the colored paint will cover anything that is showing through.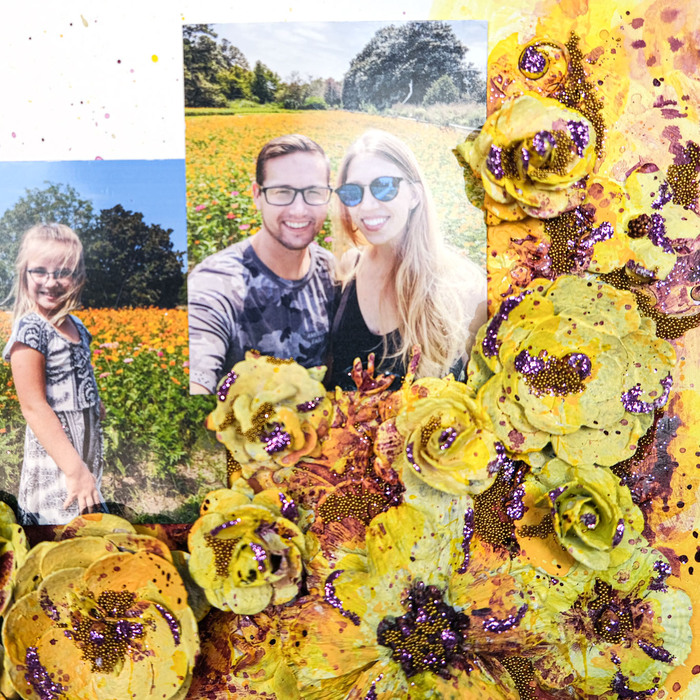 I used cadmium yellow and titanium white mixed together which I applied over all of the flowers, words, and surrounding areas. After that dried, I used the cadmium yellow to go over random areas and bring in some different shades. I also used some cadmium orange mixed with yellow. My next step in painting was using the crimson liquid acrylic paint to add shadows around the flowers and inside of them. I also defined my title with this color.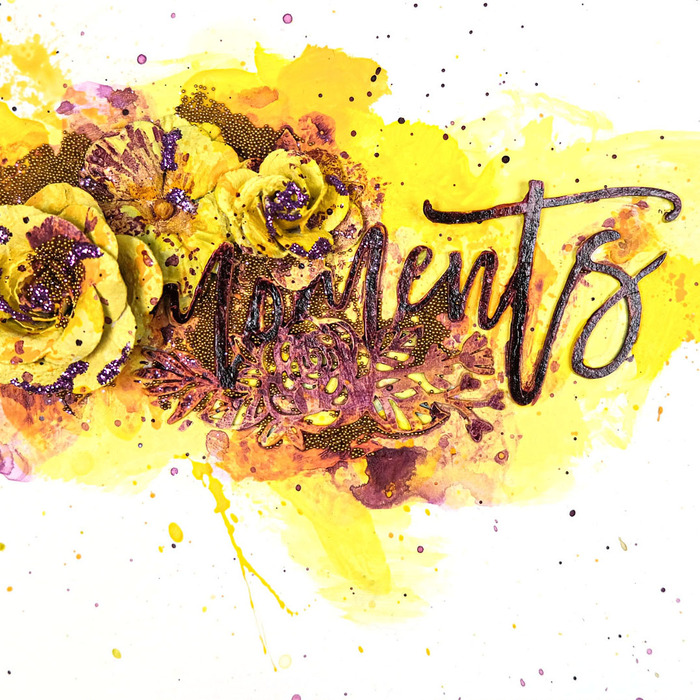 I added my photos on with some Cherry Tape and to finish off the piece I added microbeads and glitter throughout the floral arrangements and title. I had a ton of fun with this one because I didn't really know where it would end up when I started it and just went with the flow. Check out the process video below!