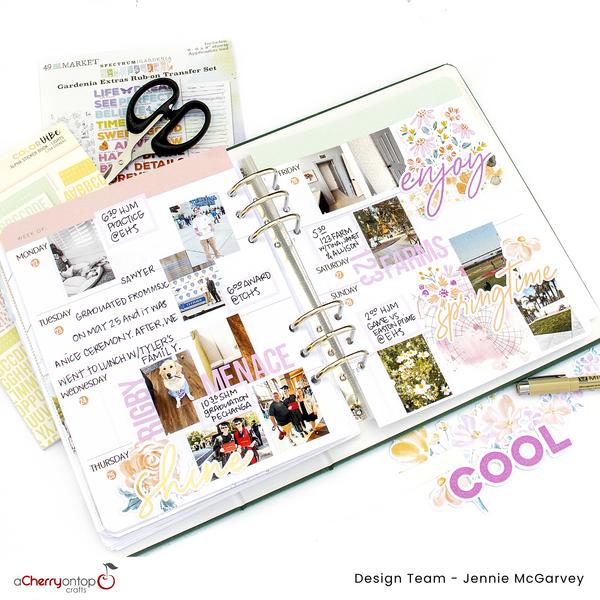 Hi, there!  It's Jennie McGarvey and I'm back with another layout in my memory planner. I'm using the Heidi Swapp The Planner Storyline Chapters inserts as the base and this week, I added a few pieces from the shop as decor. Let's take a closer look at how those bits and pieces came together.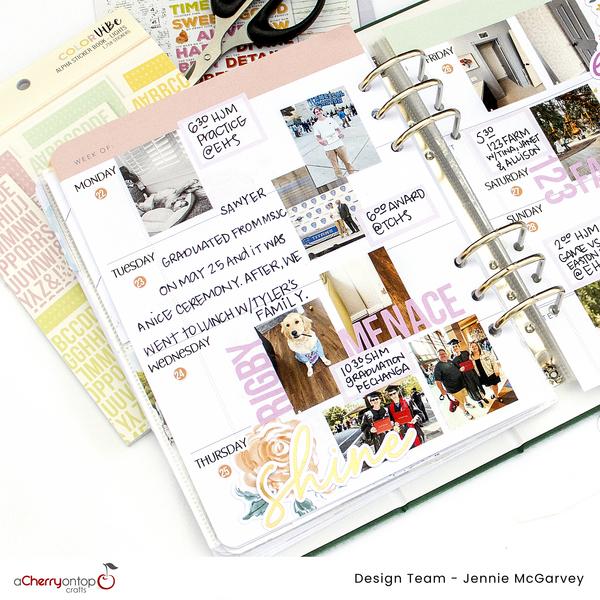 I knew I wanted to keep it simple because, as always, I had too many photos to add to this layout. (13 photos in total) However, I still wanted to add a few beautiful accents so I chose them carefully, starting with the Spectrum Gardenia Extras Rub-On Transfer set from 49 and Market. They provided a beautiful base for the die-cuts.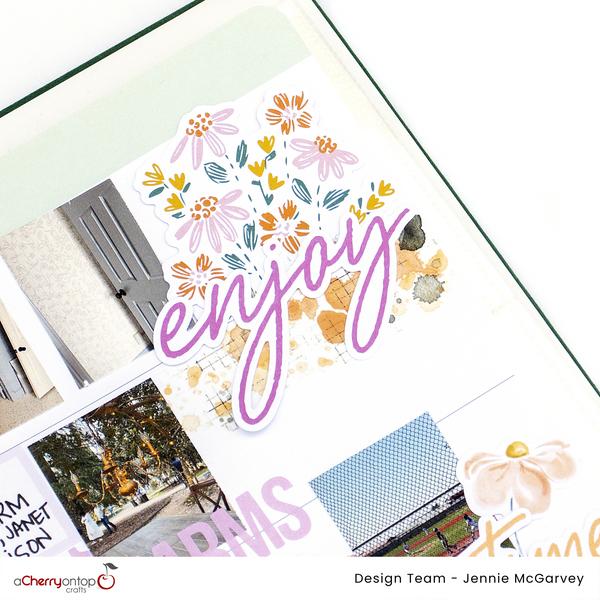 Speaking of die cuts, now was the time to choose them for their beauty and simplicity.  There were a couple of packages from the Pinkfresh Studio Happy Heart collection in my stash. A couple of pieces were exactly what this layout needed.  On top of the rub-on images, I added one of the Happy Heart florals and then the words from the Title Ephemera.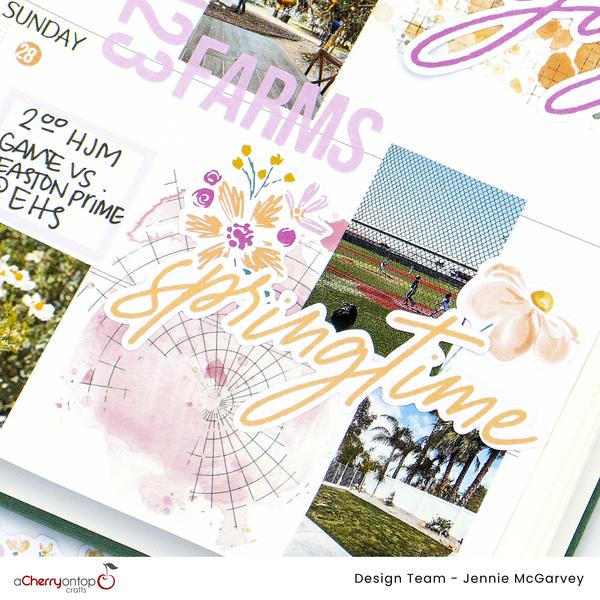 One of the best lessons I am reminded of in a layout like this is that simple can be beautiful! It doesn't have to be overwhelming to be beautiful and accent the photos and stories perfectly. Which rub-ons and ephemera do you have that would work beautifully in a memory planner?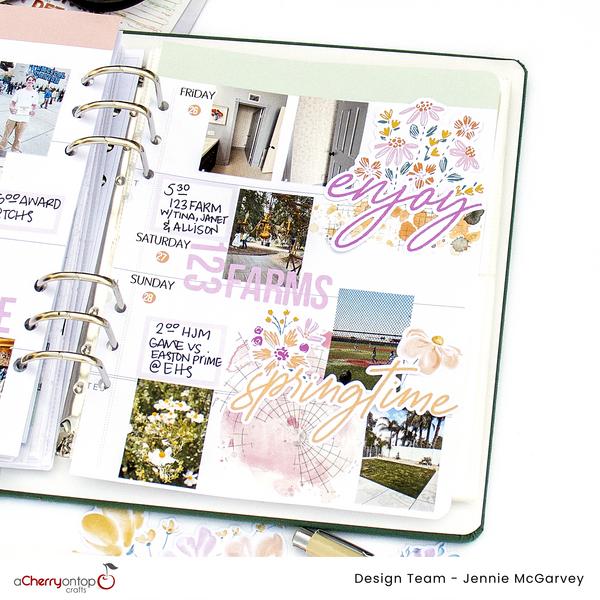 ---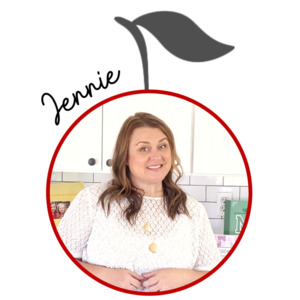 Jennie McGarvey
Heya everybody! I'm Jennie and I live in Southern California. I'm a mom of 3 boys and wife to the most supportive husband I could imagine.
I've been paper crafting for 20 years and currently create more projects than I can keep track of. I also work in the paper crafting industry.
See more from Jennie on her Gallery, Instagram, and YouTube.