Hey hey, Cherries! It's Natalie, and I am in full summer scrapping mode. I wanted to buckle down and complete my 2020 beach trip album, so I decided to offer a few tips for batch processing multiple layouts in a single scrappy sitting.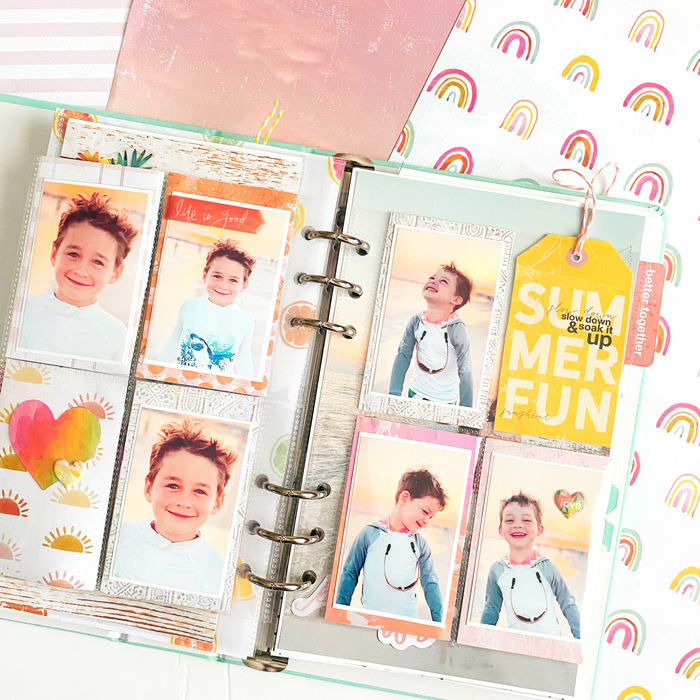 While I'm not typically in the "caught up" camp of scrappers (I don't want to run out of photos to scrapbook - the horror!), I do feel like heading into another family beach trip with more than one beach album unfinished is more than I currently want to bear. So, I decided to fill in the gaps of my mini album, chronologically. Leading to tip #1 - print multiple batches of photos, enough to fill multiple spreads within your album.
The first step was to pick the photos which were missing, edit, and print them. I printed enough for 3 full double-page spreads in this traveler's notebook.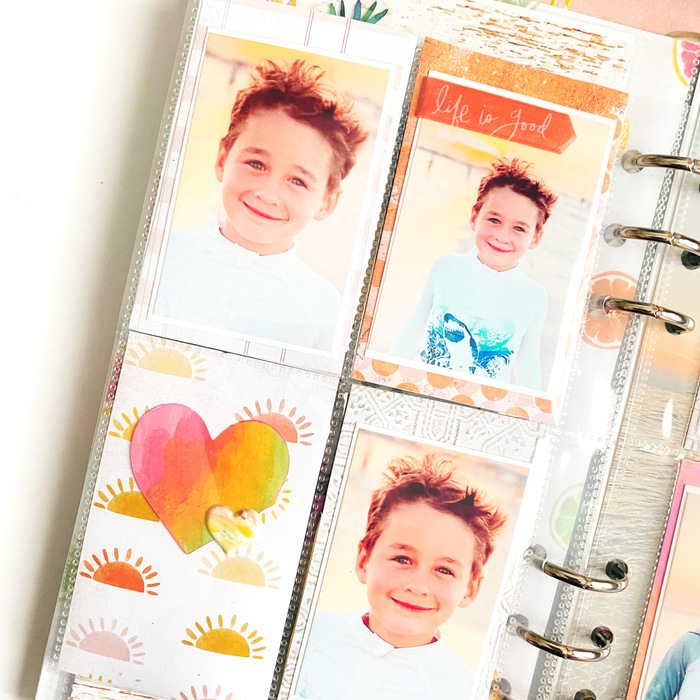 Tip #2 is to choose a single collection to use. Limiting design choices allows for quick decision-making to get the job done!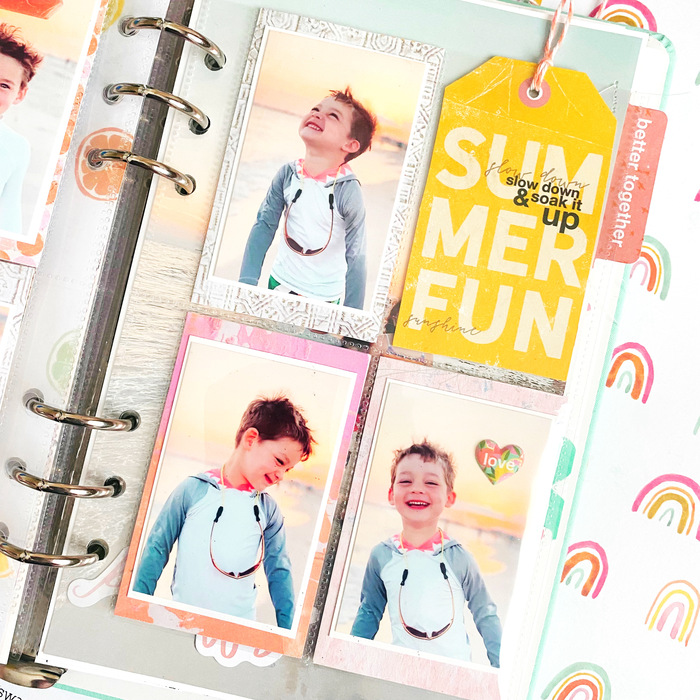 I picked the new Heidi Swapp Sun Chaser line. The cut-apart sheets are perfect to fill pockets. I also loved how the color complimented my photos.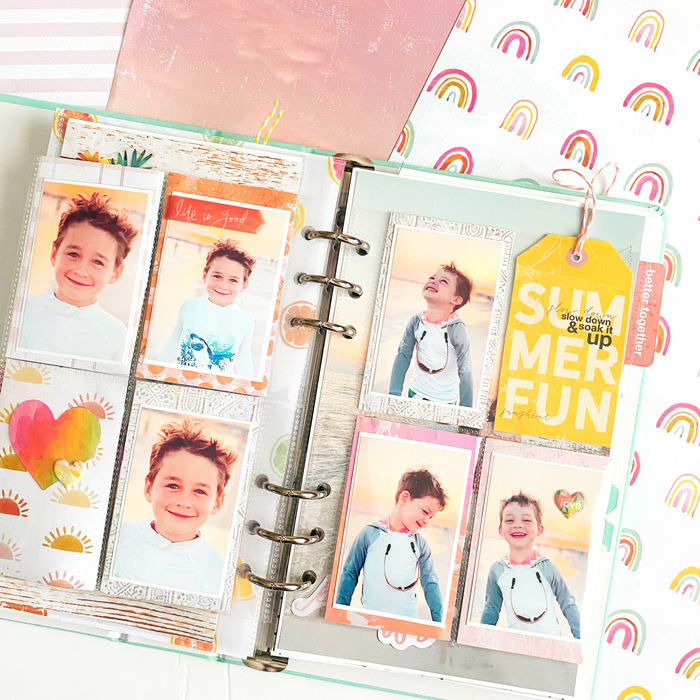 I complimented the Sun Chaser collection with stamps to add journaling. I like to ink the edges of the die cuts to help them pop off the pages and pictures. Adding die cuts and stickers to the negative spaces of your photos is a fun way to add interest to your spread.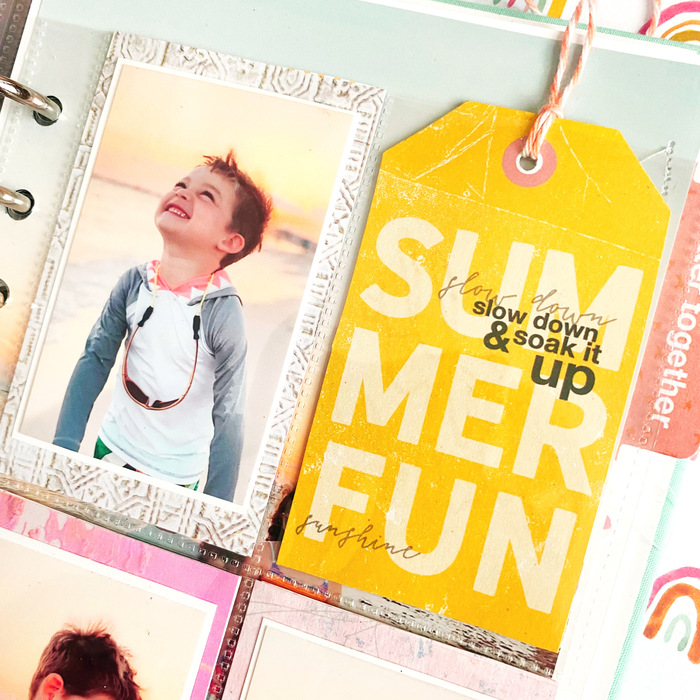 Tip #3 is to use pockets or other grouping elements to include many photos in a spread. This will help you scrap many of those favorite vacation photos, as well as add an interesting look to your album. Beyond pockets, other grouping elements for adding multiple photos can be envelopes, waterfall interactive photo pulls, or fold-in photo panels.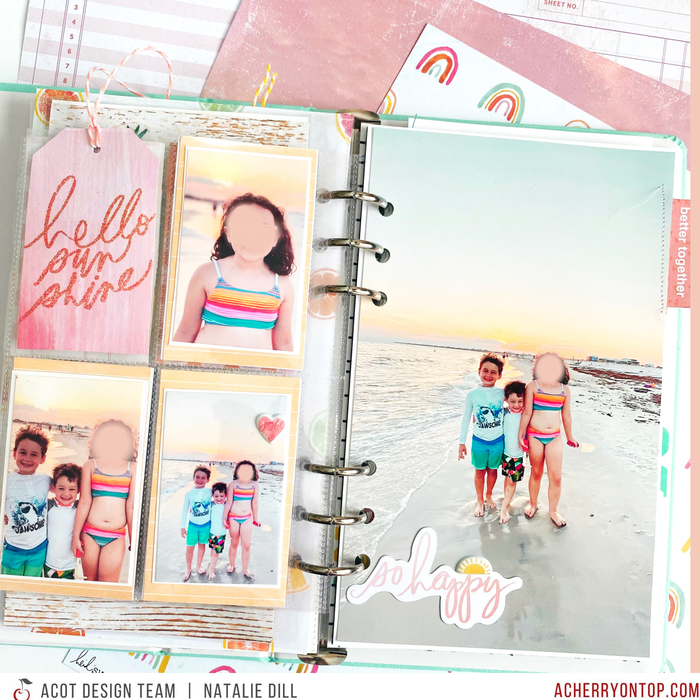 Small embellishments, such as adorable puffy stickers, are perfect for adding interest to pockets. 
Your pockets do not only have to be filled with squares and rectangles of paper. I included a tag from Sun Chaser here. You can also fill it with sequins or shaker elements, vellum or acrylic paper allowing for a see-through window, or an envelope with hidden journaling or photos.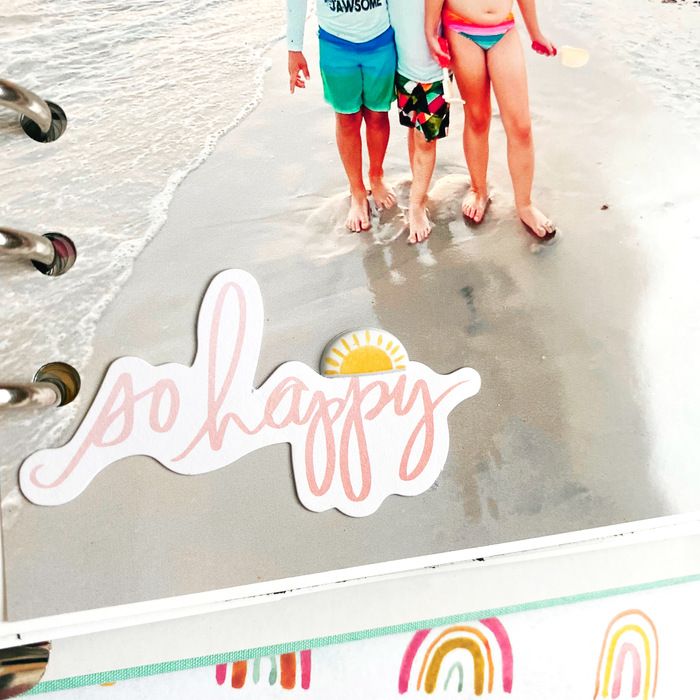 I hope you're inspired to spend a crafting session working on a specific unfinished project! I think a finished travel mini album is among my favorite things in the world. 
Watch the full process video below!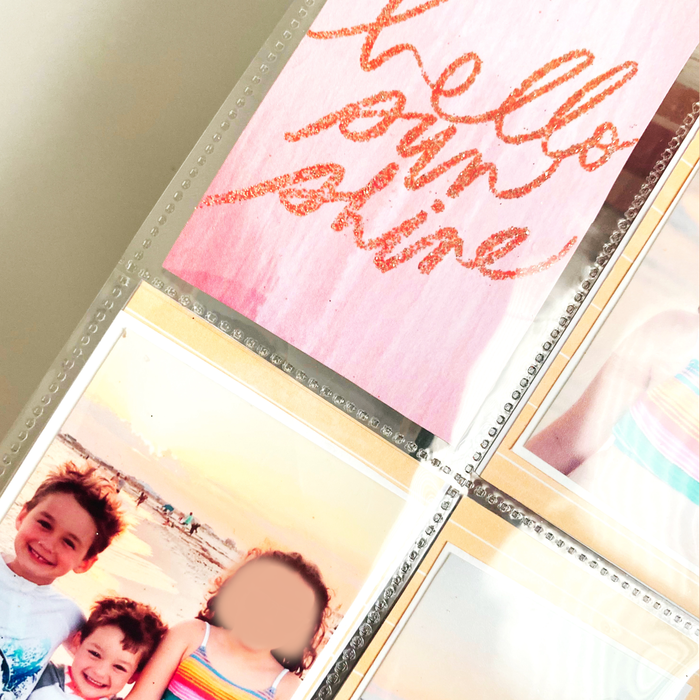 XO Natalie
---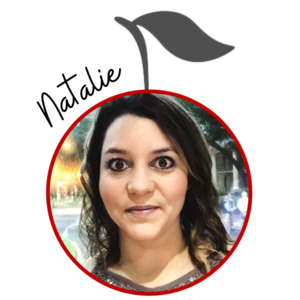 Natalie Dill
Hello! My name is Natalie Dill and I'm from Nashville, Tennessee. I am a wife, a full-time federal employee, and a mom of two boys and two pups. I love to travel, camp, eat, read, host parties, and craft! I have been scrapbooking for almost 25 years. I create in many sizes including 12x12, pockets, Life-Crafted, and memory planning. I also use my crafty powers to dabble in plants, home decor, and embroidery.
See more from Natalie on her Gallery, Blog, Instagram, Pinterest, Facebook, and YouTube.