Hey there! Jennie McGarvey here with more pages in my memory planner.  As you can see, I'm sharing with you a SUMMER layout.  It's currently January.  I've got a handful (three, to be exact) of summer layouts that somehow didn't get completed in my 2022 memory planner.  I cannot wait to share this one with you.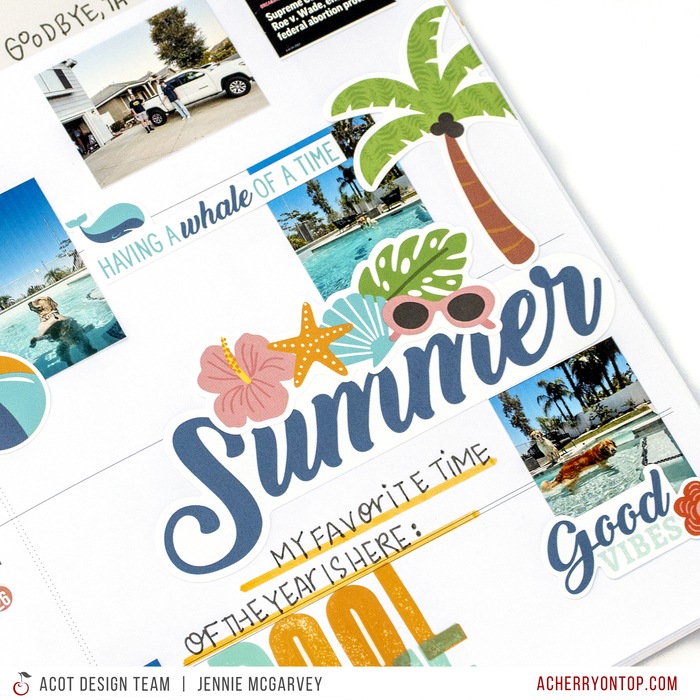 I'm never bothered by being behind.  This comforts me knowing I'm not going to be running out of pages to create anytime soon! I love working in my memory planner so having weeks ahead of me is exciting, even if they happened a few months ago, just like this layout.
Now, I want to share one way I catch up in my memory planner.  That is - I keep it simple without sacrificing the decorative accents I like to include.  A perfect way to do this is 12x12 cardstock sticker sheets like the Endless Summer sticker sheet from Echo Park.  The stickers are so cute and helped give my week a summer feel, easily. In addition to the stickers, I add my photos and journaling.  The way I am able to add those easily is thanks to the fact that my iPhone has dates on my photos, such a big help! Then, my planner also helps me keep track of what we were doing in certain photos and on those days I didn't have photos for. I honestly don't feel like it really makes any difference at all!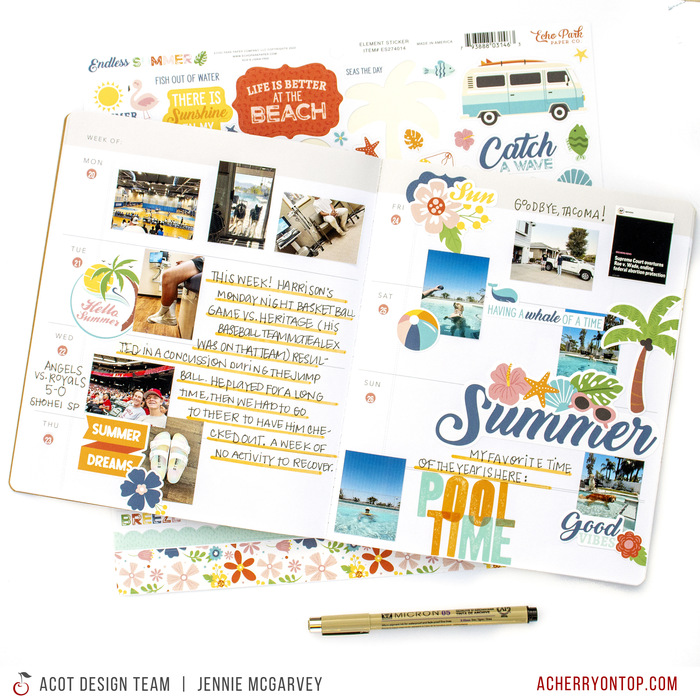 Now, one of the things I love about the stickers is that it's easy to layer them.  When I created my main decorative clusters, I layered several stickers to make even more fun.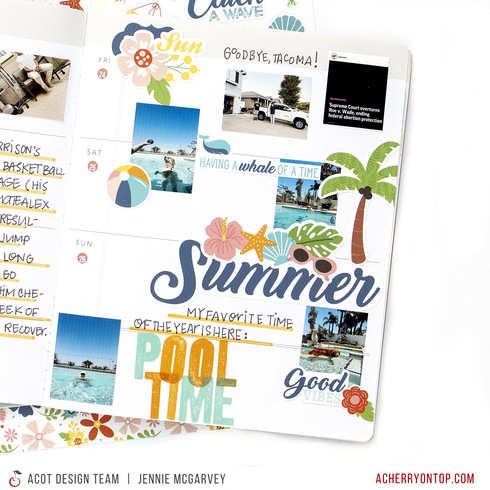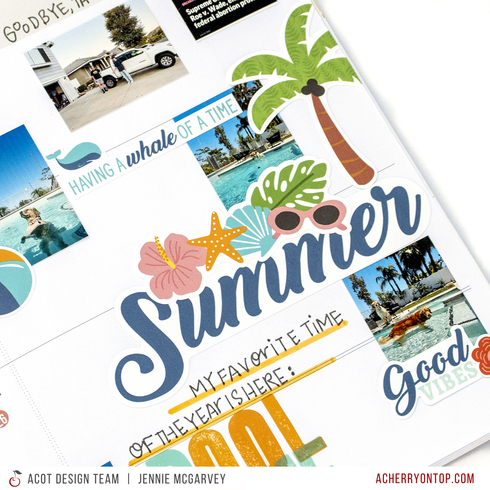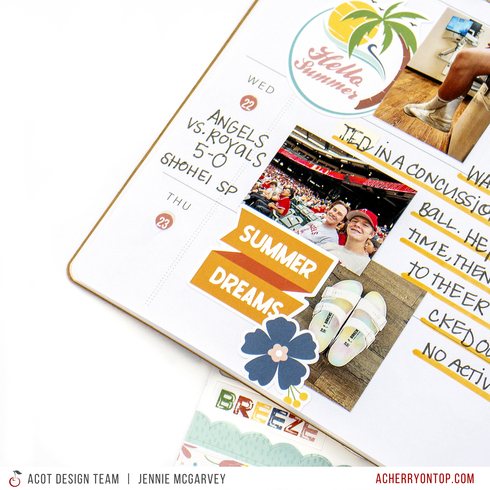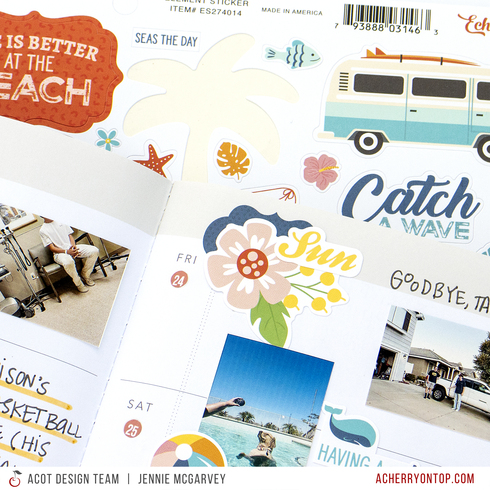 Don't let being behind in your projects stop you from creating.  With the right tools, you can create layouts from photos taken last year, or longer!
---
Products Used:
---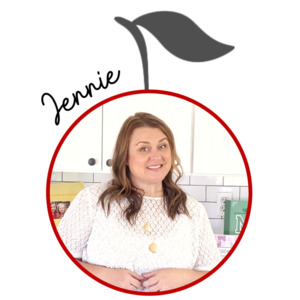 Jennie McGarvey
Heya everybody! I'm Jennie and I live in Southern California. I'm a mom of 3 boys and wife to the most supportive husband I could imagine.
I've been paper crafting for 20 years and currently create more projects than I can keep track of. I also work in the paper crafting industry.
See more from Jennie on her Gallery, Instagram, and YouTube.