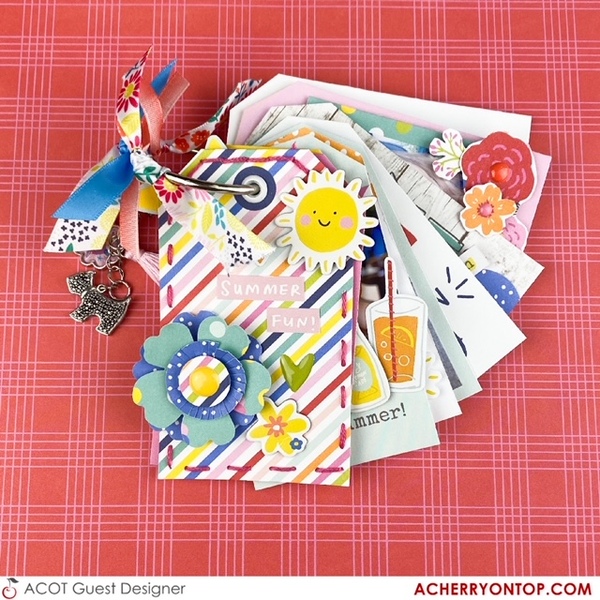 I love the cut apart sheets in the Simple Stories collections and the tag one is so cute and fun! I thought it would make a great mini album but can also be used for layouts, banners, gift tags, and more. I used the Simple Stories Sunkissed collection for this one.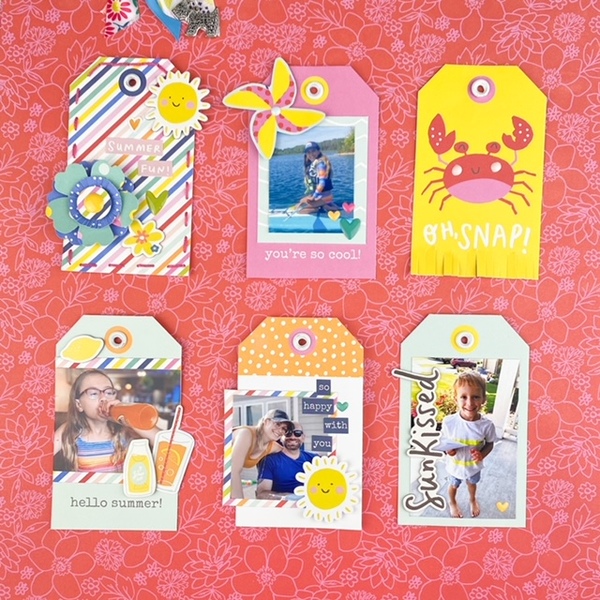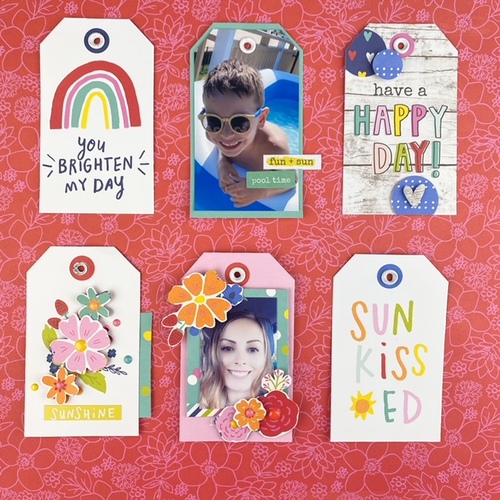 I hand-stitched the border in a bright pink thread for the cover page that I had on hand and embellished it with ephemera from the sticker and cardstock embellishment sheets. I made the flower using a punch and fringe center by punching a circle and using my scissors to the fringe. I then layered another punched circle and added a gem. I used the cut aparts as a base for the other tags, and many used it to frame the photo and added embellishments such as fussy cut flowers and ephemera from the sticker and cardstock sticker sheets. I do love texture so used my foam dots to have these pop up for visual interest. I finished off the tags with white eyelets and added ribbon and charms to the binder ring.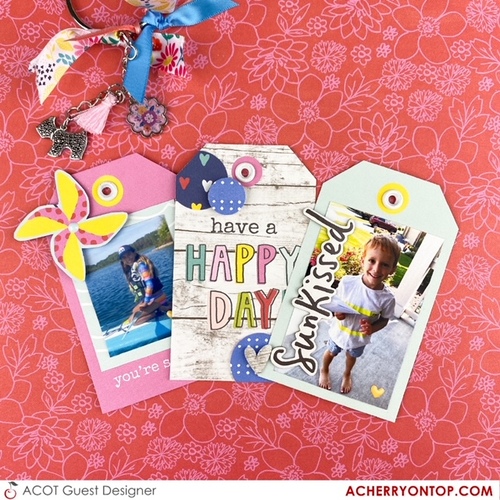 This was a fun and quick project and is perfect for documenting memories and gift-giving!
-Inessa
---
You can see more inspiration from Inessa on her Instagram, Facebook, and A Cherry on Top Project Gallery!
Stay tuned all month to see what she will create!