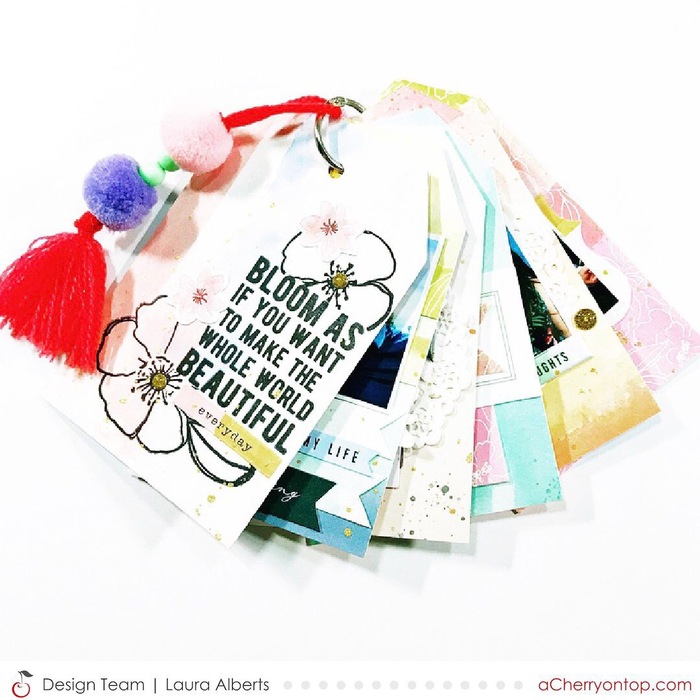 One of the best beginner mini album styles is a Tag Album. The tag shape is super easy to make and with a 6x6 paper pad, it's a breeze! I created this album using the stunning Pinkfresh Studio Just a Little Lovely collection, but only with papers from the 6x6 paper pad! I also added in the gorgeous Kaisercraft Magenta stamp set to make my cover page POP!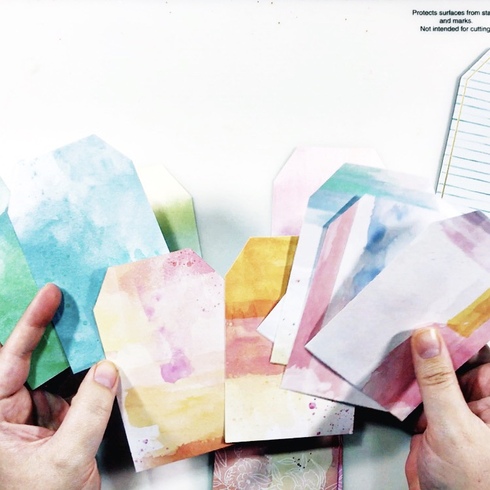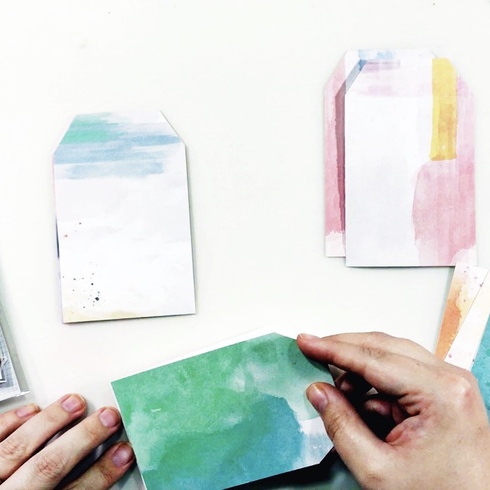 First, I cut 6 of the watercolor-style papers in half, then I cut 1 inch off of each strip, so I had twelve 3x5 inch pieces.  Then, I traced the top angles on the back of the paper and cut it into a tag shape. To create a thicker page, I taped two different pages together, which gave it the strength to withstand handling. Thankfully, Pinkfresh Studio makes super thick papers, so no chipboard needed!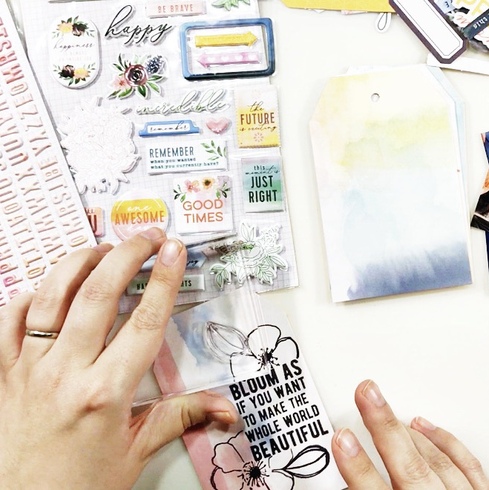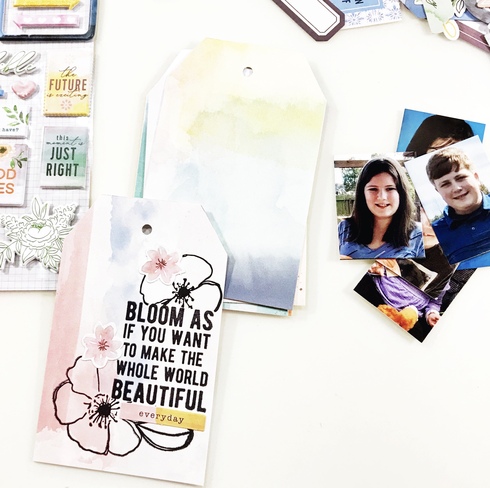 After punching a hole at the top center of each finished piece, I stamped the sentiment onto the front cover.  Then, I used a scrap piece of paper to mask the sentiment and stamped on top with two different florals. This keeps the sentiment clearly readable, but also gives the appearance of depth.  Adding two ephemera flowers and a puffy sticker finished off the cover.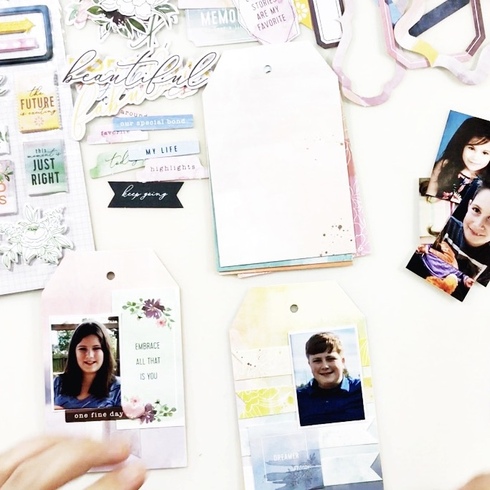 Each tag is decorated individually with a simple, layered style and a mix of flat and raised embellishments! I used the scraps from the 6x6 papers to make flags, banners, and background elements where needed.  Each tag is unique and I left plenty of room to journal my thoughts. I love the results and I hope you will give it a try yourself! TAG, you're it!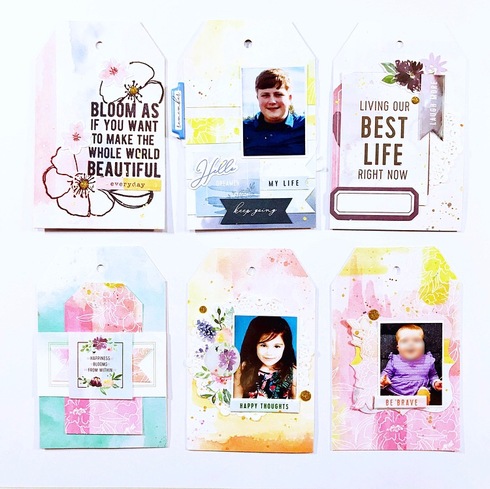 -Design Team Member Laura Alberts
---