This September on Technique Tuesdays we are focusing on stamping!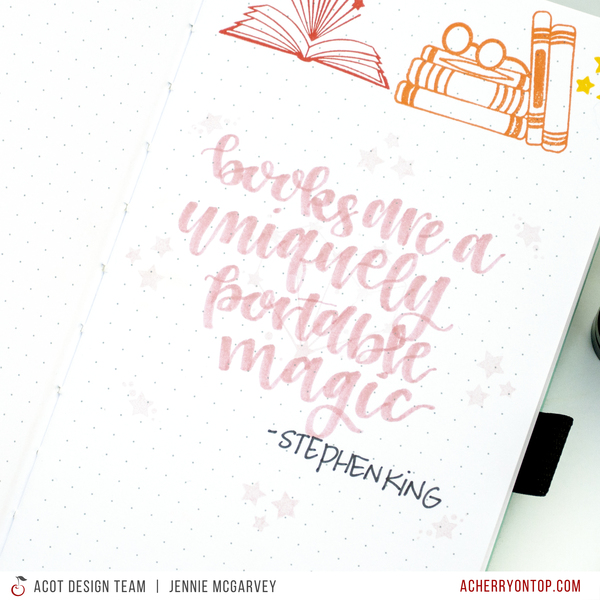 Hey there! I'm Jennie McGarvey and I've been stamping for many, many years. I love stamping. I'm not a stamper like a cardmaker is. I don't do incredible cardmaking stamping techniques. I use stamping in my planners, journals, and memory keeping. That is what I love.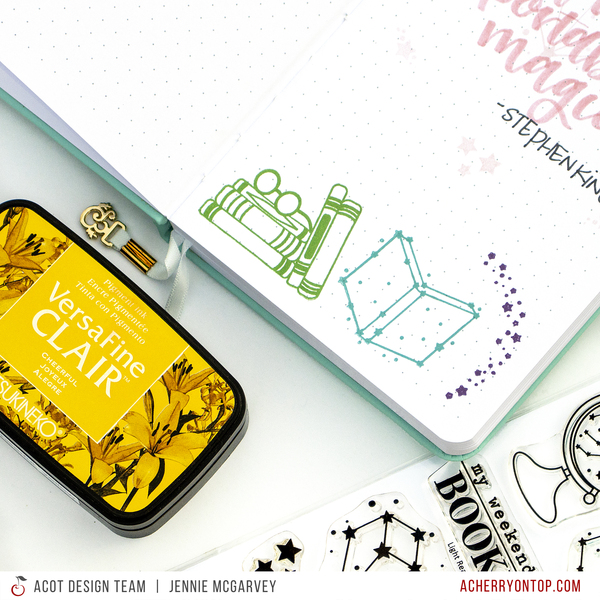 I really want to make all the projects. I started this year with like 5 other projects that I sustained for several months. Then, eventually, I ended up only able to keep up with my weekly functional planner, memory planner, and memory planner without photos. I also create traveler's notebook pages and a few 8.5"x11" scrapbook layouts. The problem is that I still want to create a few reading journal pages and a few Commonplace book pages. [Commonplace book: Commonplace books are a way to compile knowledge, usually by writing information into books.] I've been wanting to start and I finally just went ahead and did it.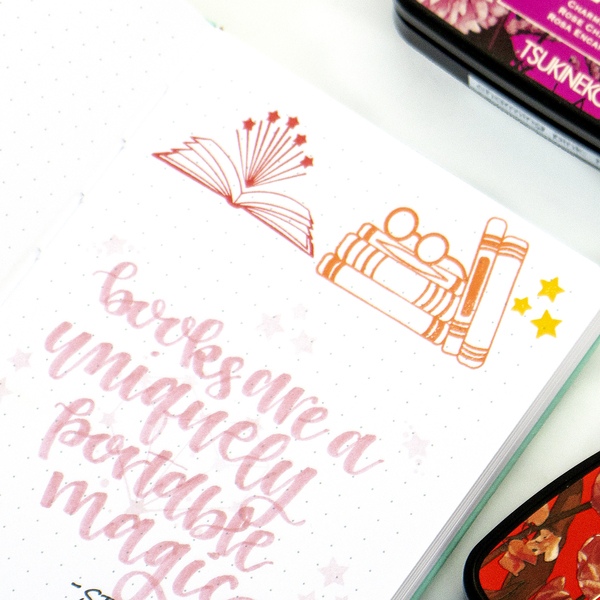 I kept it simple and stamped the border using the Light Reading stamp set in rainbow order with Versafine Clair inks. The Archer & Olive Narwhal Traveler's Notebook is so perfect for stamping as it handles the ink beautifully.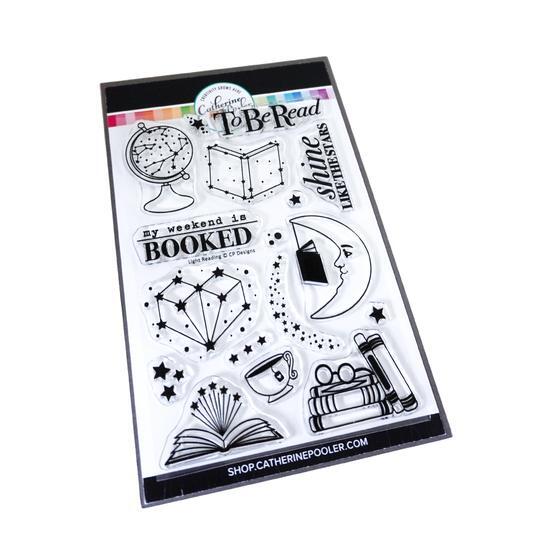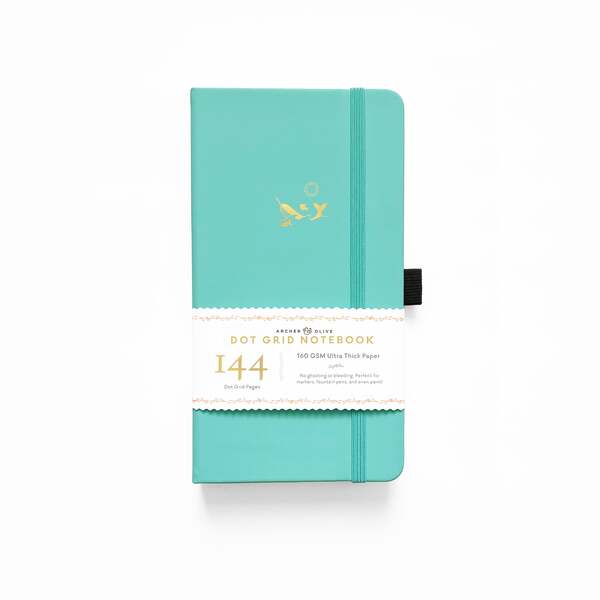 In the center, I lettered the quote about reading. After that was complete, I added a scattering of stars around the quote. Then, I added the heart behind the quote though it is hard to see. [Which was kind of the point.  I definitely didn't want it to compete with the quote.]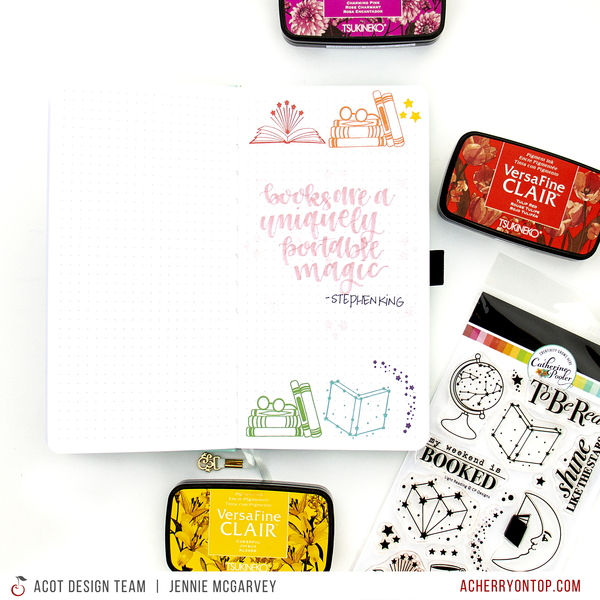 Stamping is beautiful even when it's simple.  Not to mention it's so creative and unique.  I love using it on my projects and I hope you will try it on yours, as well!
---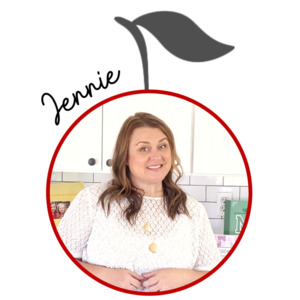 Jennie McGarvey
Heya everybody! I'm Jennie and I live in Southern California. I'm a mom of 3 boys and wife to the most supportive husband I could imagine.
I've been paper crafting for 20 years and currently create more projects than I can keep track of. I also work in the paper crafting industry.
See more from Jennie on her Gallery, Instagram, and YouTube.