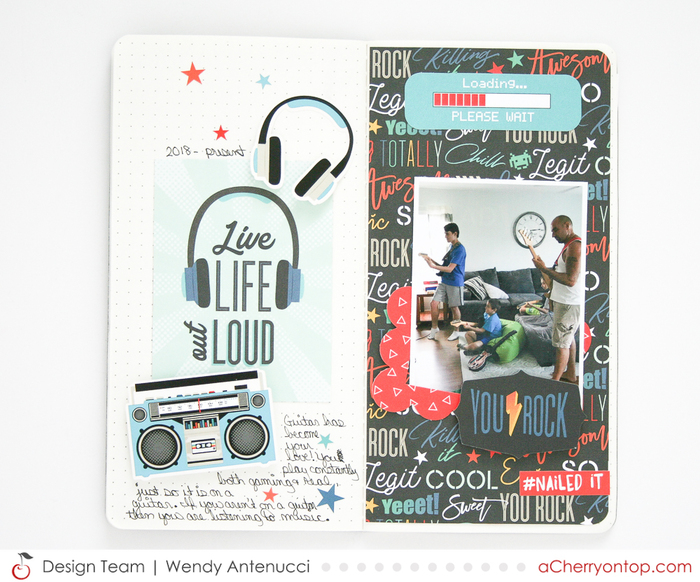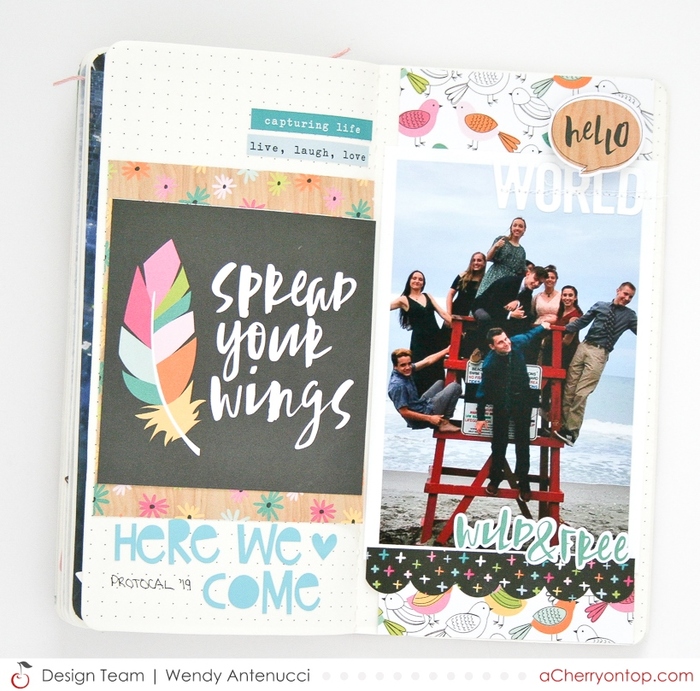 Hello everyone, Wendy here today to share my process with my teens.  I have scrapped their whole lives and they have a few 12x12 albums which I continue to fill with birthday and Christmas, but…  I wanted a method to scrap those in-between pictures, those pictures they take and seem to find so funny, those moments that don't really fit in the books.  Here enters my Traveler's Notebooks!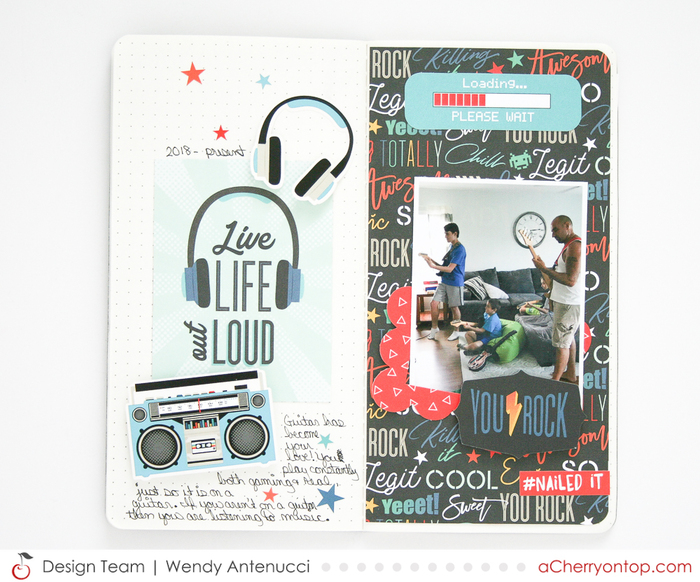 This is a page in my son's TN, probably not something I could have easily made a 12x12 layout about, but something very important to him, which makes it worth documenting.  The Echo Park Teen Spirit Boy was made for the teen years, it has such a wide variety of colors/icons/etc. that just fit!  I started this page with the black paper which I then added a few die-cuts to add interest, but to also help my photo stand out on the dark paper.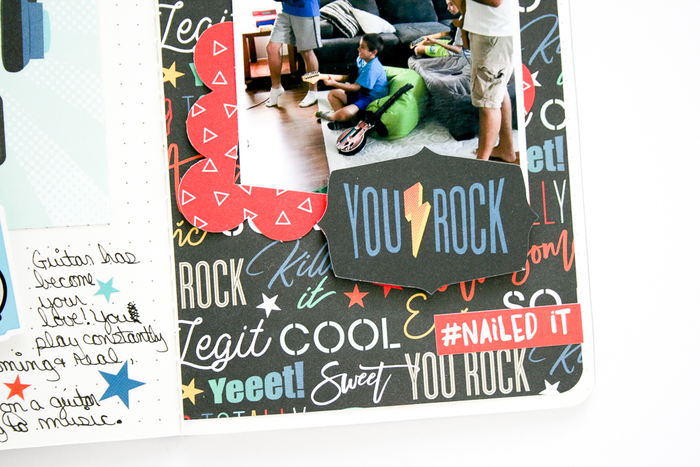 Foam adhesive on anything is my favorite, this was a sticker that I wanted to pop.  I also like to take the time to tell more of the story in my son's TN, things I wouldn't always fit on a 12x12 layout.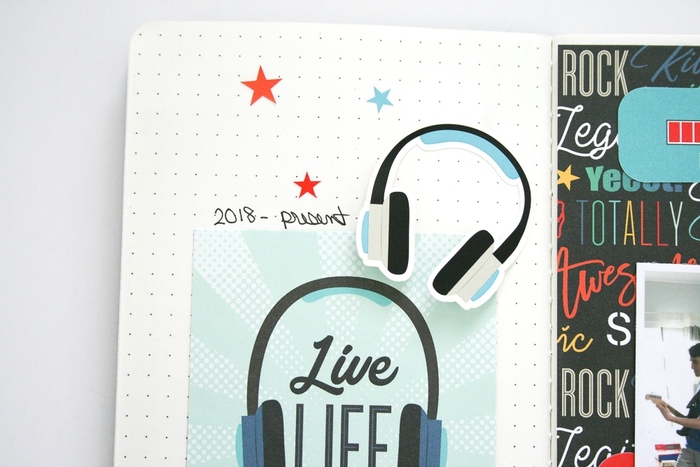 And I always date the different pages I complete in the TN.  I started this TN for my son when he started 9th grade and I hope to continue to add to it, and others as his high school career continues!
---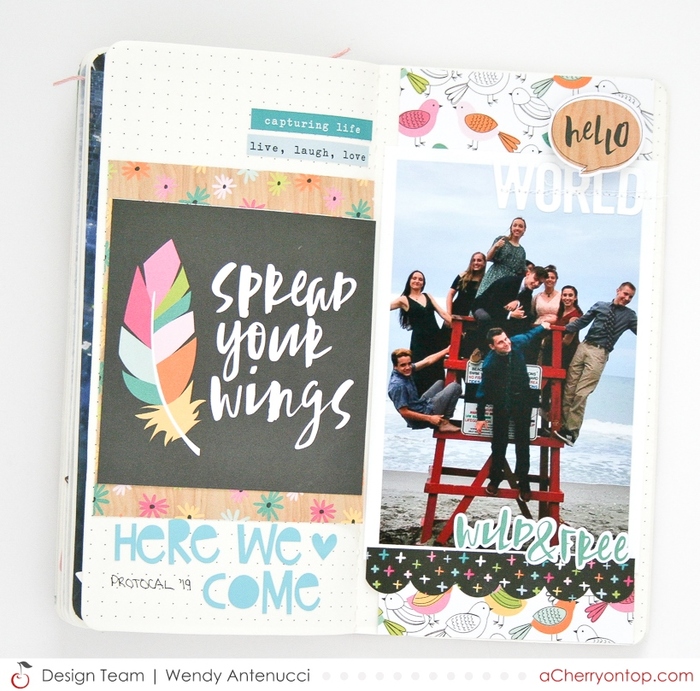 My daughter also has a TN that I started when she was 16 to tell the stories of what the year held.  Her TN is busting at the seems as this year has been quite full!  This is a page that I just created from Simple Stories Happy Day collection for the last event of the year with her school friends.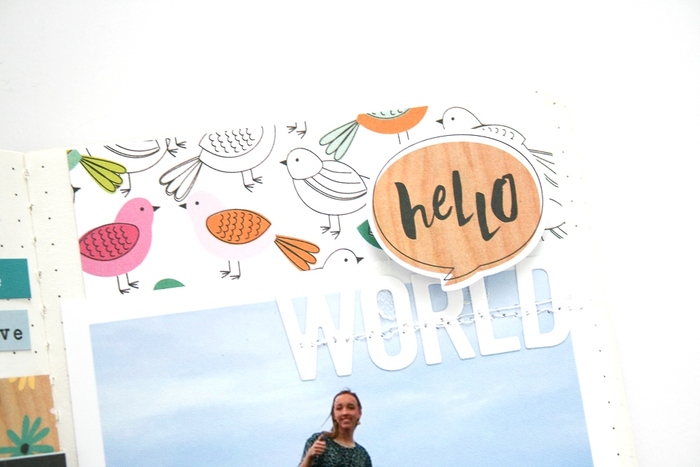 Since I used a larger picture and a 4x4 card on the other page there wasn't much room, but I wanted to add in some details.  A sticker popped up on foam adhesive and letter stickers.  Tip – I usually add extra adhesive to my chipboard pieces and stickers to make sure they stand the test of time.  If the stickers are too small for my liquid adhesive, then I like to use my sewing machine to make sure they don't move.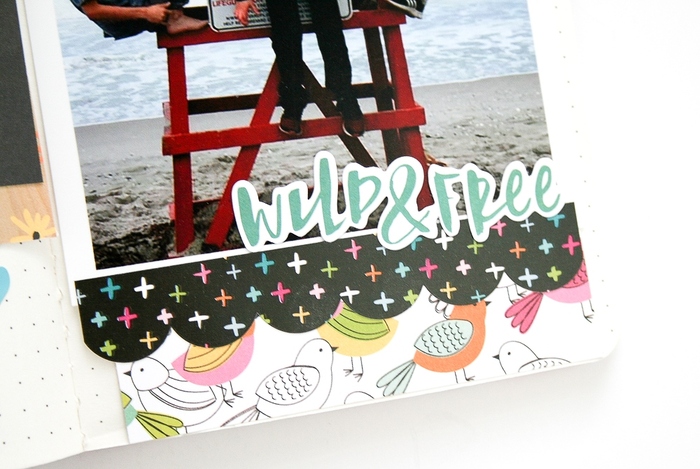 A border for a pop of color and another sticker to add to the theme completed this simple page.
I love being able to document a moment in time that might have gotten lost in the bigger events and a Traveler's Notebook is the perfect way to do that.  A 12x12 album will probably be left at home when they go off to college, but a small TN is something they can always keep with them!  Make sure you grab those little moments and mark them down as they are such a vital part of who we become.
-Wendy, ACOT Design Team Member
---