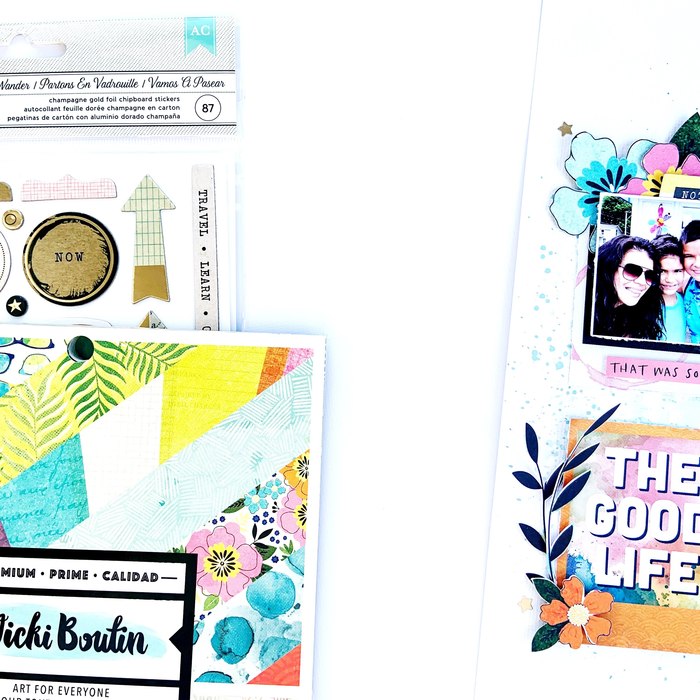 Do you create grid style scrapbook layouts? There are so many possibilities with a grid design! I love that you can use different shapes, sizes and multiple photos! I have a Pinterest board dedicated to just grid style projects! For today's layout I wanted to create a simple grid design with a splash of color in the background.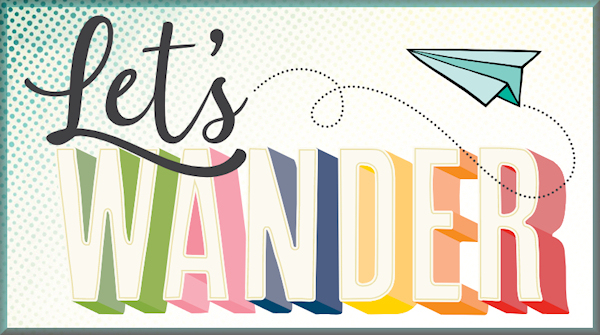 I pulled out the Vicki Boutin Let's Wander collection and some Tim Holtz Distress Oxide in Speckled Egg. I think this new color of distress goes perfect with the Let's Wander collection! I started out with a piece of American Crafts White Textured Cardstock. I took my Speckled Egg ink pad and smooshed it onto a larger acrylic block and added some water with my mister bottle. I picked up the color with some clear plastic packaging and smooshed it onto my white cardstock. I also used my paint brush to add in a few splatters to the page. I focused on adding the color mostly in the center of my page because I knew my design would be center.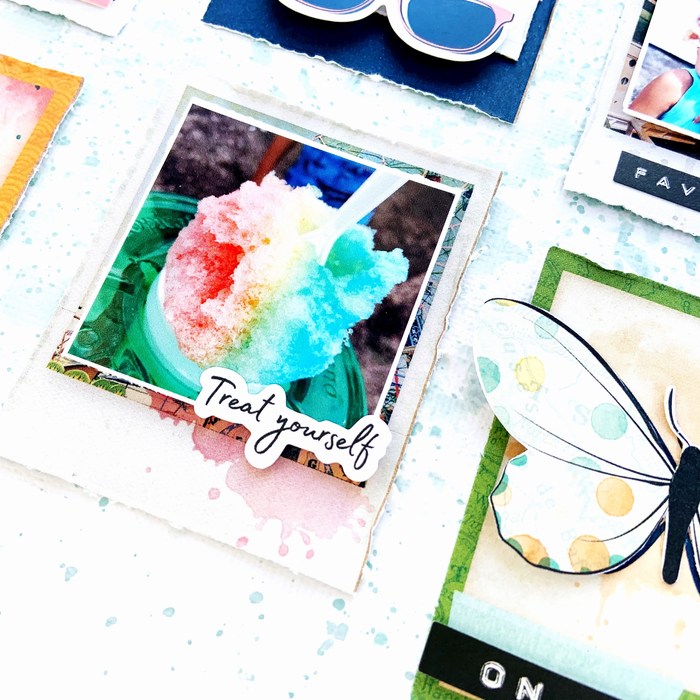 I used the Let's Wander Picture Perfect paper to help create my design. I cut up 8 of the small frames from the pattern paper and laid them out on my page. I distressed the edges of each frame to add some texture.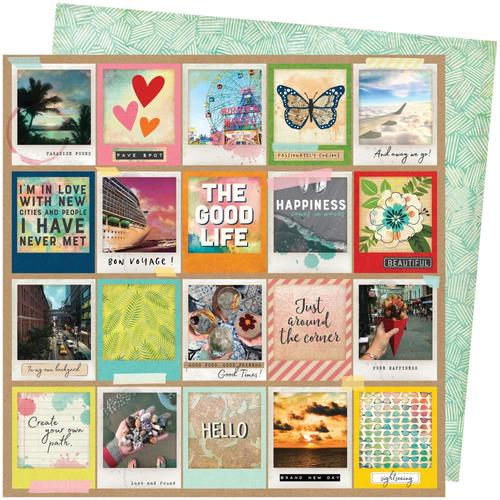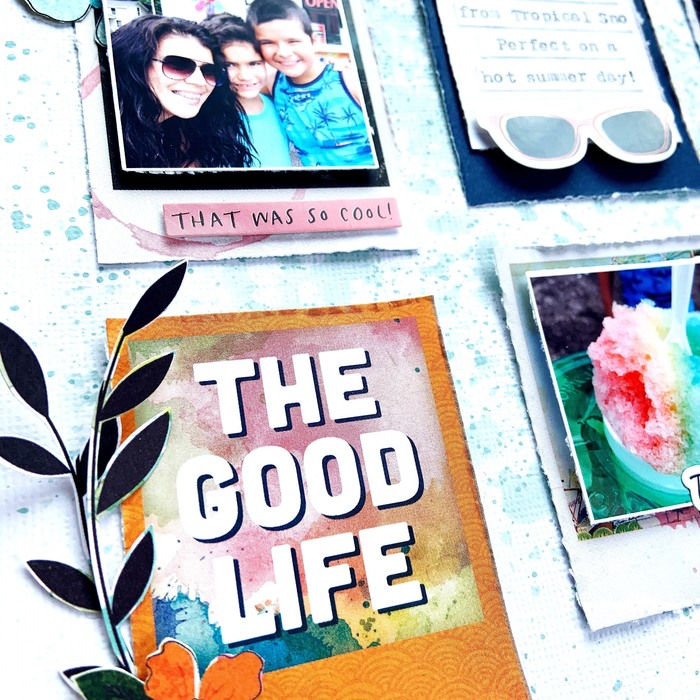 Grid designs are great for adding multiple photos and it is fun to add embellishments around each little frame. I popped up some of the florals and stickers to add some dimension to my page. I used one of the frames as a place holder for my typed journaling. This collection was perfect to document a little trip to Tropical Sno. We go every summer to enjoy this yummy summer treat!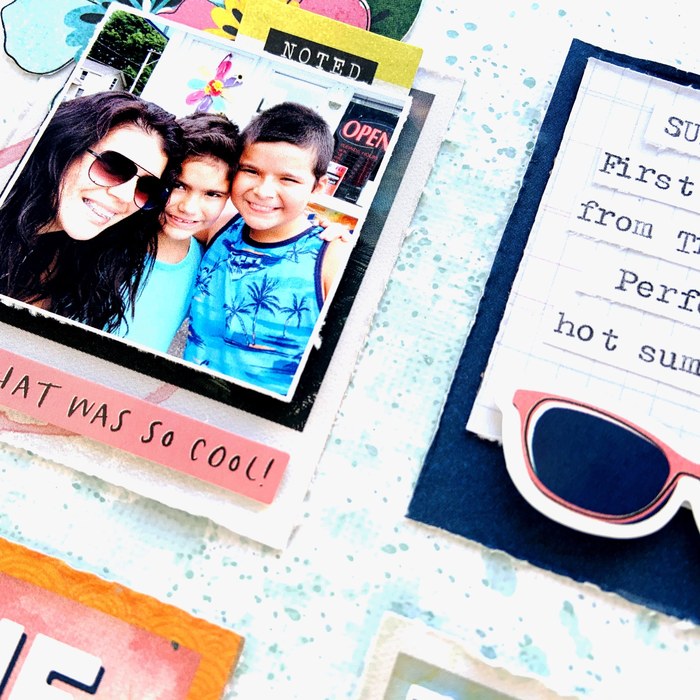 To finish off my layout I added a strip of pattern paper from the Let's Wander collection to the top and bottom of the page to help frame my layout. Here is a look at my completed layout using the Let's Wander collection available at A Cherry on Top Crafts.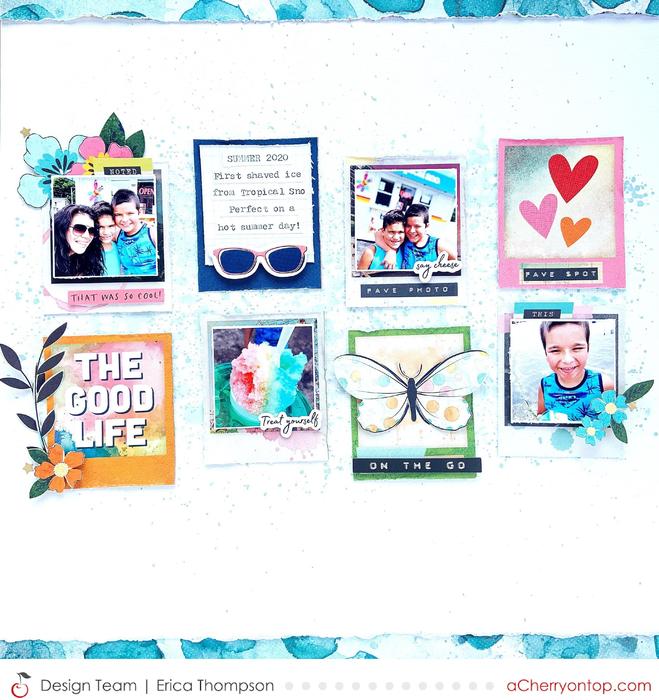 -Erica Thompson, ACOT Design Team
---