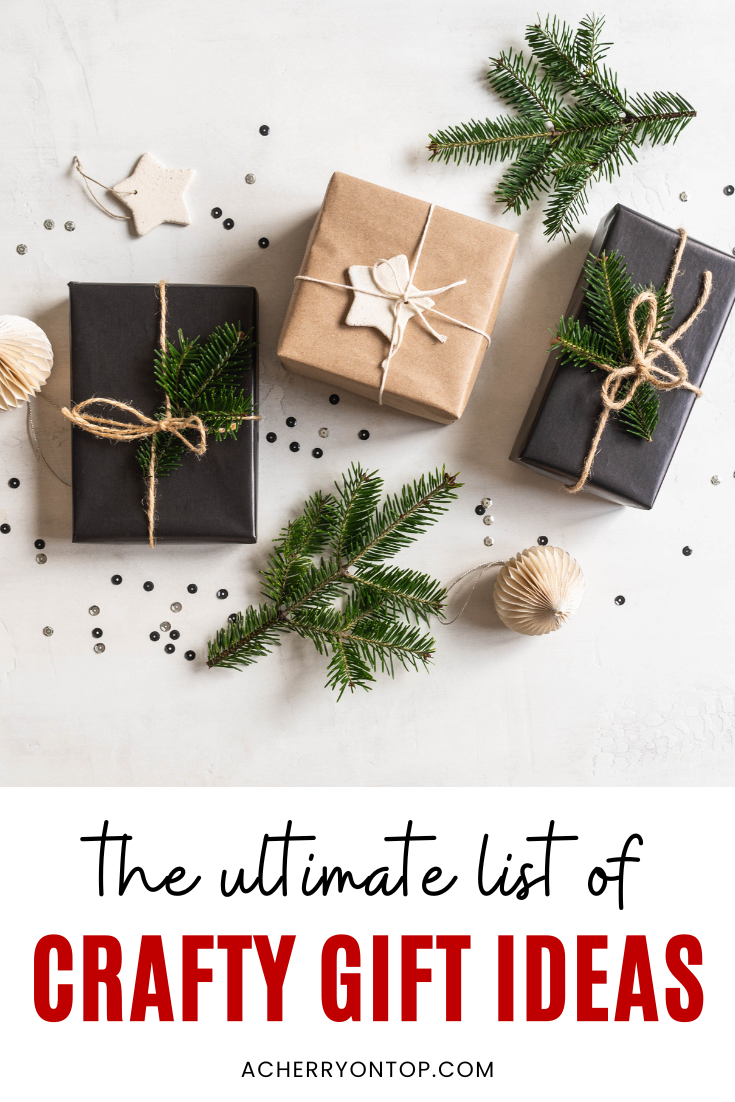 If you're looking for gift ideas for the crafters in your life (or yourself!) - this ultimate list of crafty gift ideas is for you! We have picked out some of our favorite things - from drawing and painting supplies, to journals and crafty tools!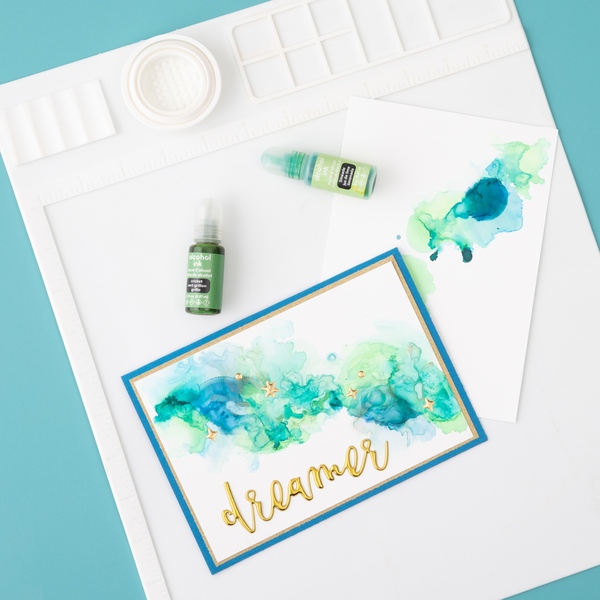 Silicone Workspace & Stencil Mat from We R Memory Keepers - Non-stick, waterproof, and heat-resistant multi-function craft mat. Recessed work area measuring approximately 12x12 inches. Features built-in brush holders, a collapsible water cup with cleaning ridges, and multiple-sized reservoirs. Perfect for painting, clay modeling, epoxy resin projects, and more!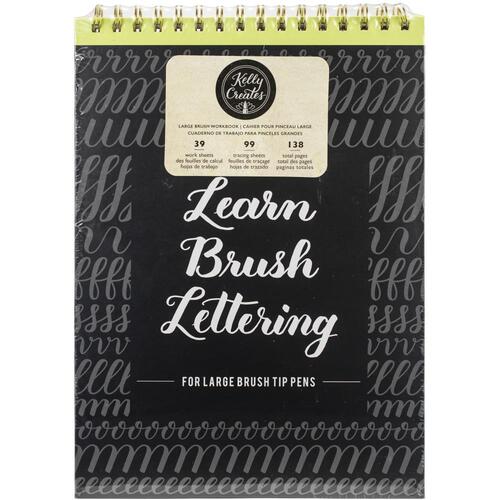 Kelly Creates Large Brush Workbook - Master your brush pens with this Brush Lettering Workbook! Includes 39 work sheets and 99 tracing sheets.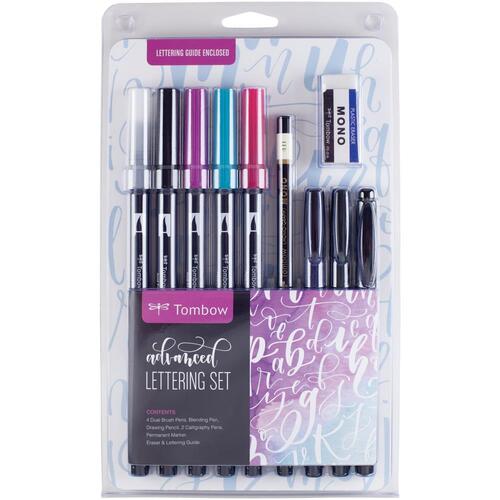 Tombow Advanced Lettering Set - Lettering sets are designed for both beginners and advanced lettering artists to help them learn the essentials and take their skills to the next level. This package contains 4 dual brush pens, colorless blender pen, 2 Fudenosuke calligraphy pen, MONO twin permanent marker, MONO drawing pencil, MONO eraser, and step-by-step pamphlet with helpful tips.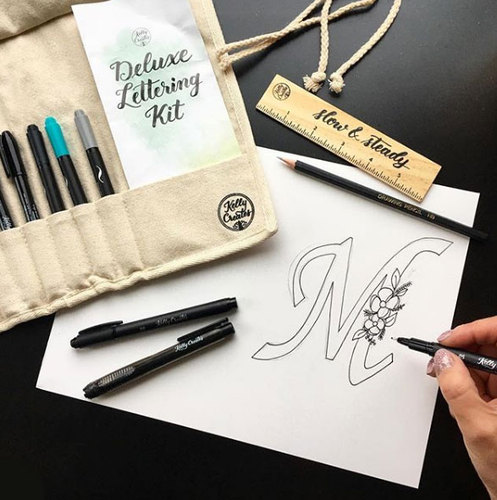 Deluxe Pen Lettering Kit - The ultimate lettering pen set! Includes everything you need: ruler, pencil, retractable eraser, 2 black Fineliners (0.5mm and 0.8mm), 3 small black brush pens (fine, medium, bold), 3 large brush pens (turquoise, black, gray), instructional pamphlet, and a canvas storage roll!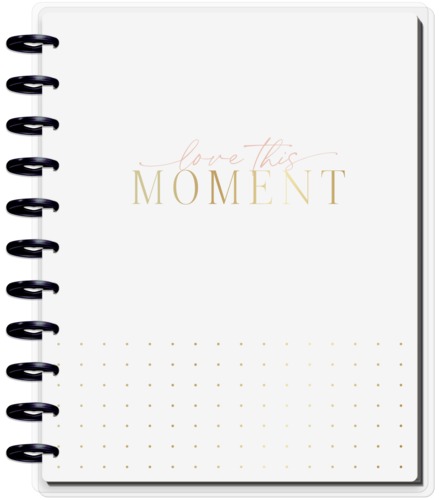 Love This Moment Memory Keeping Photo Journal from The Happy Planner - This guided journal has 80 pre-printed template pages with 20 different designs. Follow the guidelines for different photo sizes and use the additional space to write down all your precious memories. It includes a sticker sheet and 4 unlabeled dividers to keep everything organized. This journal comes in the Big Happy Planner size with 11 discs.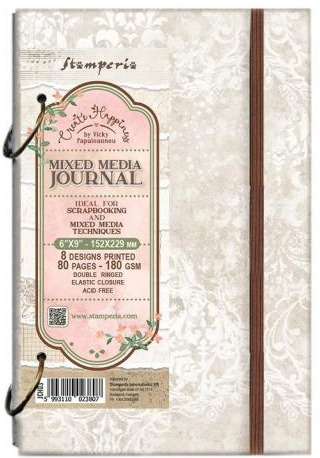 Create Happiness 6x9 Ring Journal from Stamperia - Create your own mixed media journal! The 36 blank pages are ready for you to decorate and design with the mixed media of your choice. Paint, ink, stamp, embellish and more! Includes 80 pages in eight designs.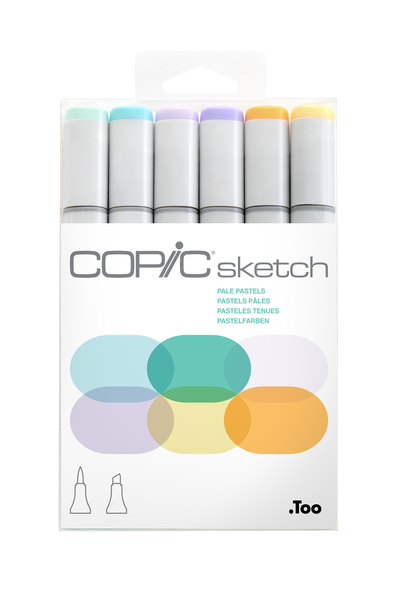 Copic Sketch Markers - Pale Pastels Set - The Copic marker offers outstanding performance in all areas of design and illustration. Two versatile tips produce a range of strokes from fine lines to wide color fills. The roll-proof flat barrel is filled with alcohol based ink for a long life. This set contains 6 colors: Light Pink (RV21), Lilac (V04), Buttercup Yellow (Y21), Mignonette (YG11), Phthalo Blue (B23), and Aqua (BG15).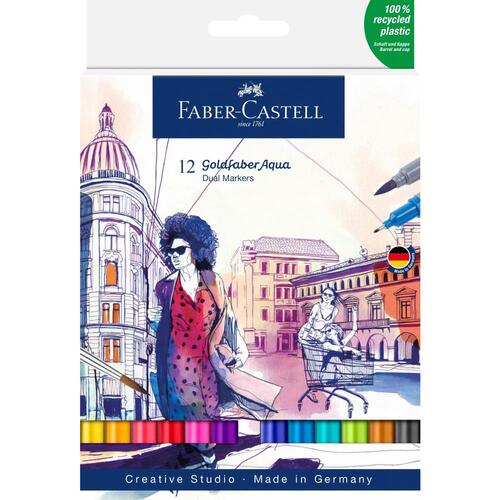 Goldfaber Aqua Dual Marker Set from Faber-Castell - The new sustainable marker! It's odorless and water-based dye ink offers all the attributes that a premium hobby artist marker should. Cap and barrel are made from 100% recycled plastic. Water-based dye 2 nibs: flexible, soft brush nib for painterly work. Metal-encased Fineliner (0.4mm) for outlines and details. Fully water soluble, streak-free, odorless, acid-free, PH neutral, and does not bleed through paper with an antiroll cap. This package contains 1 each of the following colors: 583 Burnt Sienna, 584 Purple, 607 Cadmium Yellow, 609 Dark Chrome Yellow, 621 Pale Geranium Lake, 622 Brilliant Red, 628 Light Purple Pink, 637 Blue Violet, 649 Azure Blue, 656 Light Cobalt Green, 671 Light Green, 699 Black.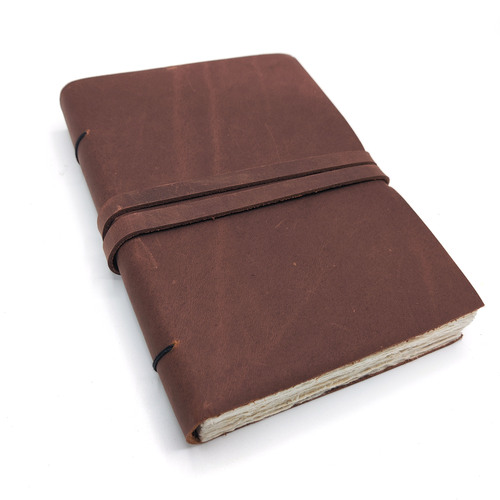 5x7 Leather Soft-Cover Handmade Journal from Lamali - These classic, soft-bound leather journals are ideal for writing, drawing, sketching, multi-media, and more. They are tailored with a sturdy leather strap closure and filled with sheets of handmade, deckled Lokta paper. The brown leather cover has a black stitched binding which enables the journal to lie flat when opened. Manufactured by hand in the Kathmandu Valley of Nepal by a certified fair trade workshop. As products are handmade, small variations in color and thickness can occur. Contains 200 Pages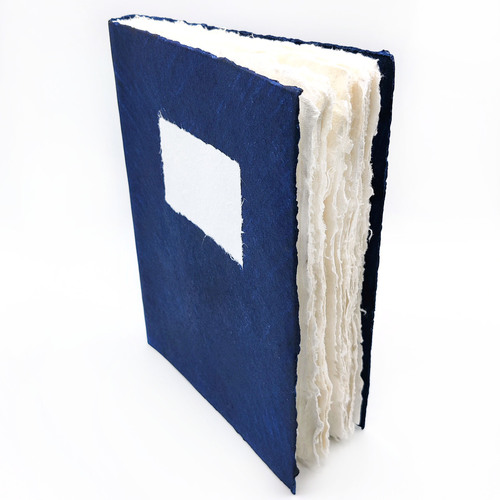 Indigo Codex Soft-Cover Handmade Journal from Lamali - This multi-purpose journal is ideal for writing, drawing, sketching, and multi-media. It measures 5.9" x 8.3" and includes 72 pages of 100% cotton rag white paper (120gsm) derived from recycled cotton rags. The paper is acid-free with a textured finish and deckle edge. It's flexible soft-covers feature a blank label for customization and the journal is sewn-bound. Manufactured by hand in India. As products are handmade, small variations in color and thickness can occur.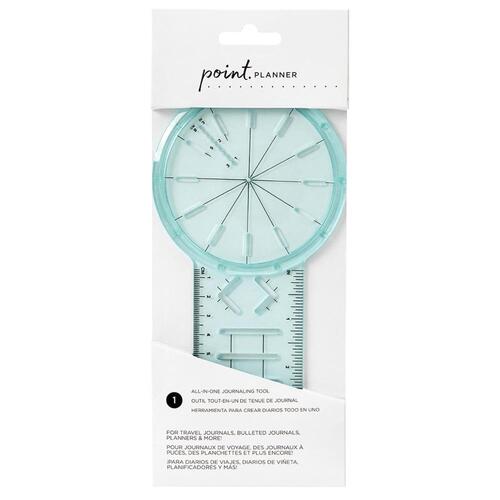 Point Planner All-In-One Journal Tool - Use this all-in-one journaling tool to create custom lists, banners, round corners and more! Perfect for travel journals, bullet journals, and planners.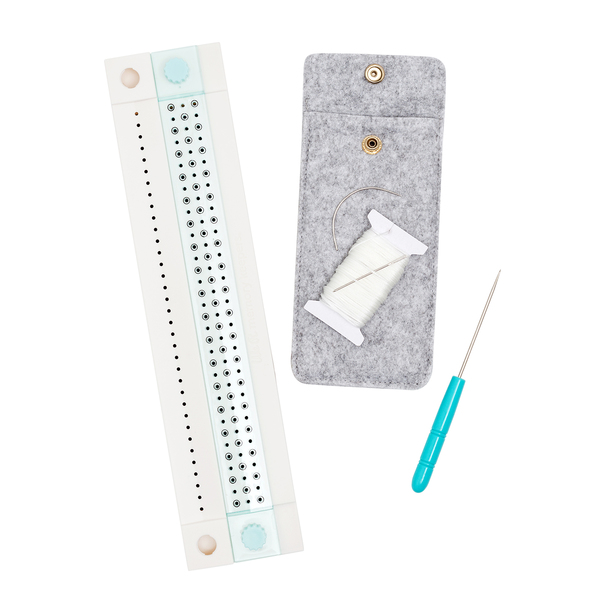 Journal Book Binding Punch Guide from We R Memory Keepers - Make your own saddle, Copic, or Japanese bound books with this handy tool! Includes a bookbinding guide, awl, curved and straight needles, waxed thread, instructions, Japanese stitching templates, and storage pocket.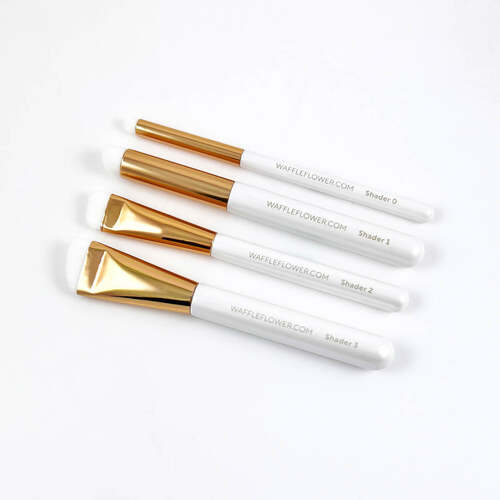 Shader Brush Sampler Pack from Waffle Flower Crafts - Made from the same high quality, ultra soft bristols as our Blending Brushes, these shader brushes come in both round and flat brush tips that are slightly slanted for comfort and precision. These brushes allow you to achieve beautiful results using a variety of techniques from laying down multiple layers of color to defining edges to shading. For best results, apply in a "drag-n-lift" or "flicking" motion.
 
Brush Sets from Silver Brush Limited - these fine artist paint brush sets are the perfect gift for an artist! They include a range of sizes, and are a great value!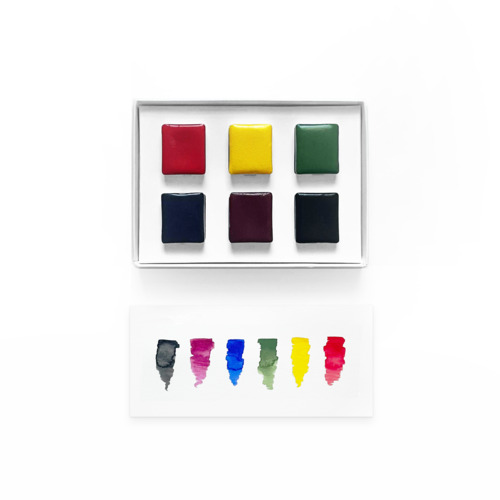 Primary 6 Pan Watercolor Set from Archer & Olive - Artisanal handmade watercolors! These handcrafted watercolor sets come in a delicious variety of colors, made with locally sourced and sustainable materials. These stunning professional watercolors are highly pigmented and an absolute dream to blend.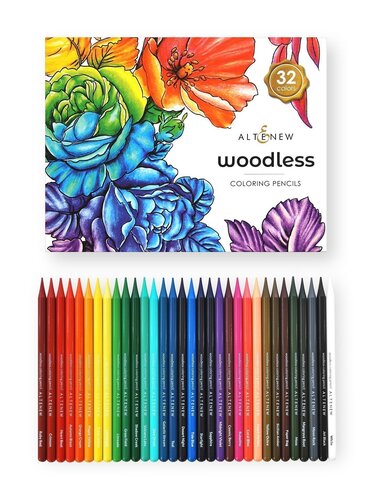 Woodless Coloring Pencils from Altenew - This set includes a wide range of beautiful vibrant colors, and each pencil comes pre-sharpened and ready to use. The 32 colors in this set complement our ink families and will help you achieve rich blends and gradients. Color in your favorite stamped images, or create a masterpiece of your own!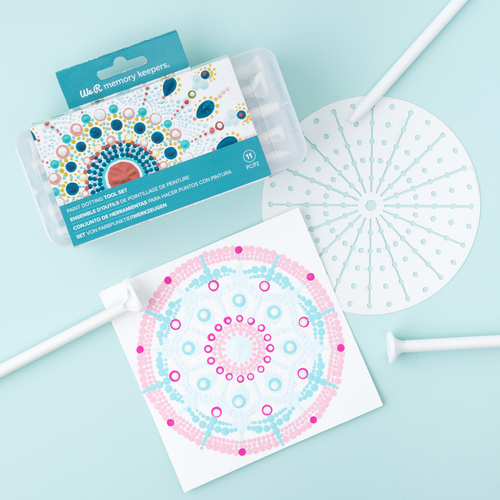 Paint Dotting Tool Set from We R Memory Keepers - Easily create intricate geometric shapes for all sorts of projects! Try making mandala shapes on journals, planners, and other books, or canvas, scrapbook pages, and even rocks! Paint dotting can be a therapeutic and relaxing form of creativity, and can add a colorful and symmetrical work of art to just about anything. Get into a Zen energy while crafting something crazy cool, then display them as home decor, give them as gifts, and make a collection of artwork. This package includes 8 double-ended paint dotting tools, 1 stencil guide, and 1 carrying case, and 1 set of instructions.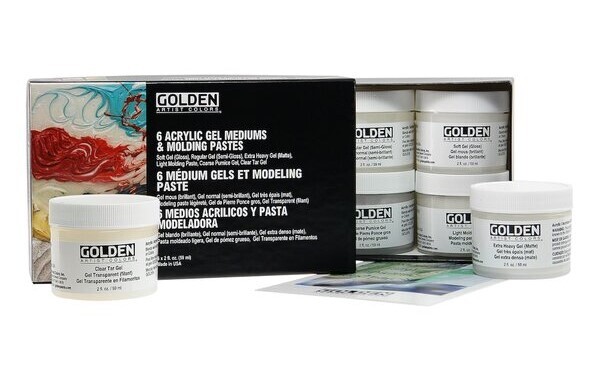 Golden Introductory Acrylic Gel Mediums and Molding Paste Set - New techniques are waiting to be discovered! The six mediums in this introductory gel mediums & molding pastes set offer the opportunity to experiment with tools that broaden working properties and expand possibilities. This package contains six 2oz acrylic gel mediums and molding pastes.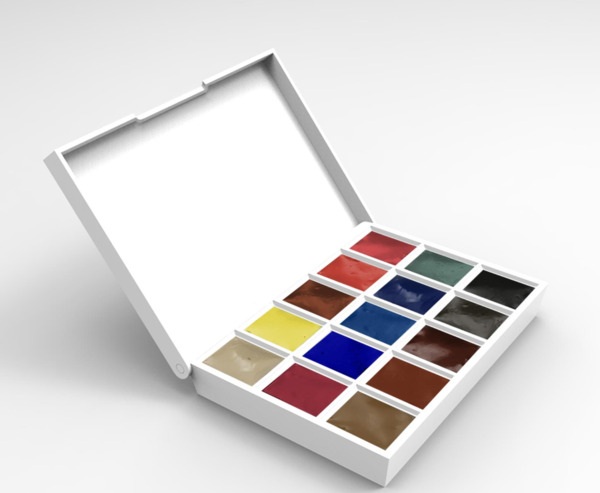 Daniel Smith Ultimate Mixing 15 Color Watercolor Set - This Extra Fine Watercolor half pan set features fifteen incredibly vibrant colors housed in a convenient plastic case. These professional artist quality paints are hand poured, have a high pigment load, re-wet quickly, and are portable! Colors include: buff titanium, hansa yellow medium, quinacridone gold, pyrole scarlet, pyrole crimson, quinacridone rose, ultramarine blue, cerulean blue chromium, pthalo blue (green shade), pthalo green (blue shade), Goethite (brown ochre), burnt sienna, Indian red, raw umber and Jane gray.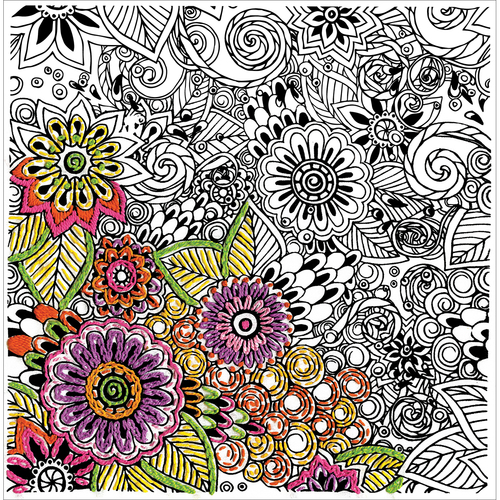 Zenbroidery Stamped Embroidery 10"X10" - Let your inner creativity come through with this free-form stitching project! Great for beginners and experienced stitches alike! This package contains one piece of printed Zenbroidery fabric with 10x10 inch design area, one needle and one free-form stitching guide.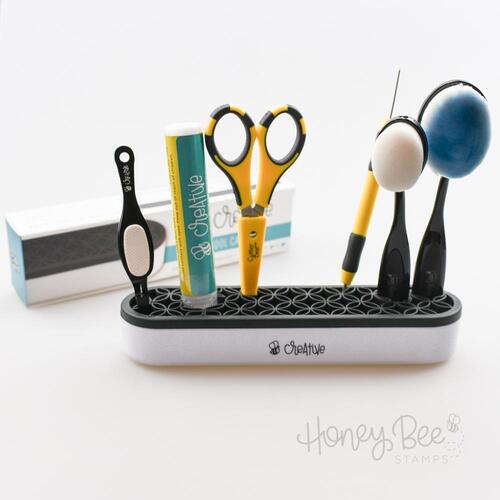 Bee Creative Tool Caddy - Keep all your crafty tools close by with this organizer! Pens, pencils, brushes, tools, scissors, glue, rulers, and much more!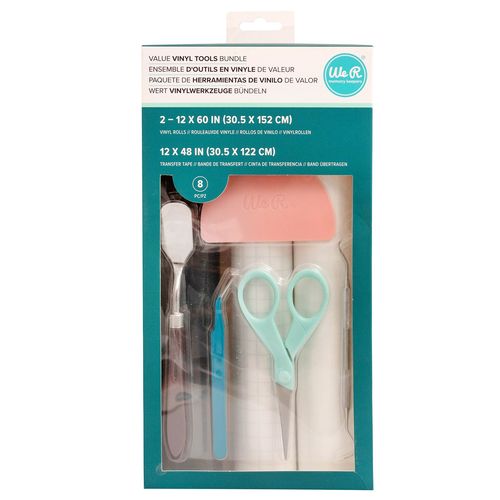 Value Vinyl Basic Tool Bundle from We R Memory Keepers - Get picture-perfect vinyl projects every time with this set! Includes precise scissors, a spatula, a set of tweezers, a weeding tool, and a scraping tool. 
Pink Mini Tool Kit from We R Memory Keepers - This Mini Tool Kit takes your projects from beginning to end with its versatile tools and convenient mini size. This set includes one 6x8-inch mat, one 6-inch ruler, one pair of Precision scissors, one pair of tweezers, one art knife, and one brad setter and piercing tool.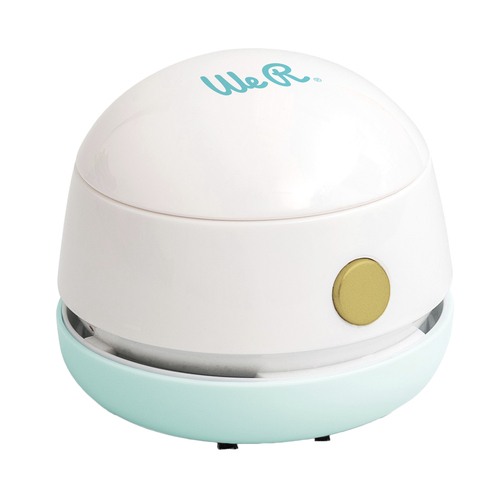 Glitter Mini-Vac from We R Memory Keepers - A must-have for any seriously sparkly crafter! This handy tool cleans glitter, powder, and other small scraps off of your crafting table or desk, and is easily cleaned out with its twist-off bottom. It also features a USB charging cord with built-in storage, making it perfect for small spaces and on-the-go crafting. So get your glitter on but forget the mess with the Glitter Mini-Vac!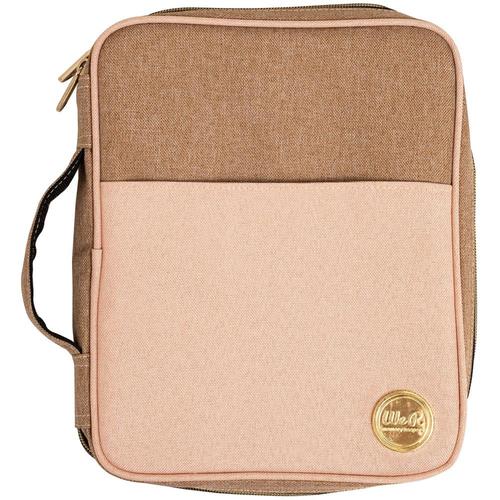 The Carry Pouch from We R Memory Keepers - Perfect for crafters on the go! It features a large padded pocket to fit tablets, and an elastic band that's perfect for travel journals. It also comes with a carrying handle on the side for easy grab-and-go access.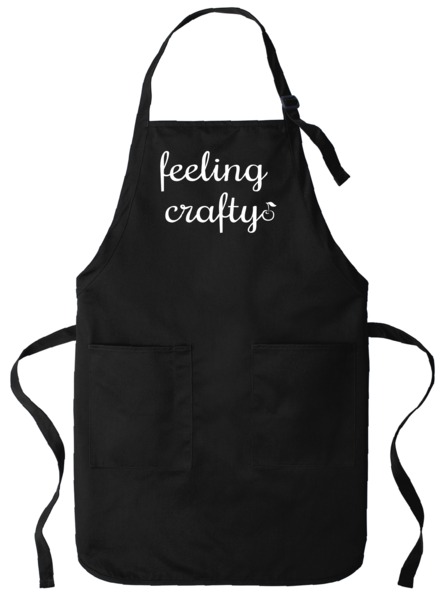 Feeling Crafty Apron - Keep the creative mess at bay with this exclusive ACOT craft apron! This durable, full-length apron provides ample coverage and has two pockets to keep tools and essentials organized. Features an adjustable neck strap and self-fabric ties. Get your crafting on without worrying about ruining your clothes!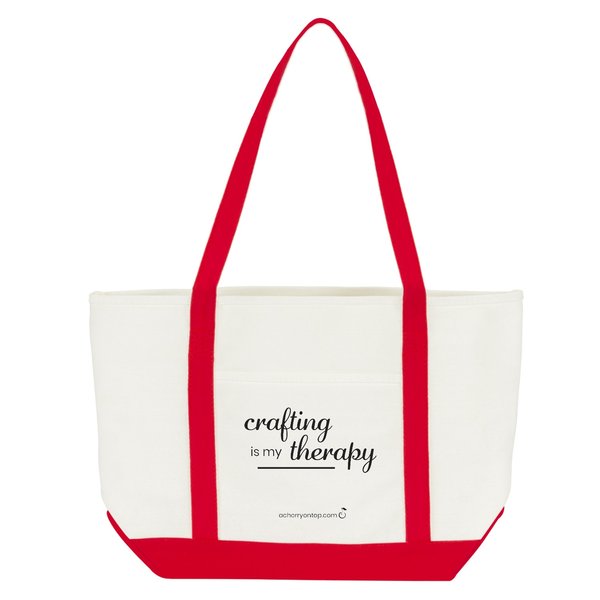 ACOT Premium Canvas Tote Bag - Crafting is my therapy! This premium cotton canvas tote bag features double 24" reinforced handles, open front pocket, and a large open section to store all your crafty things.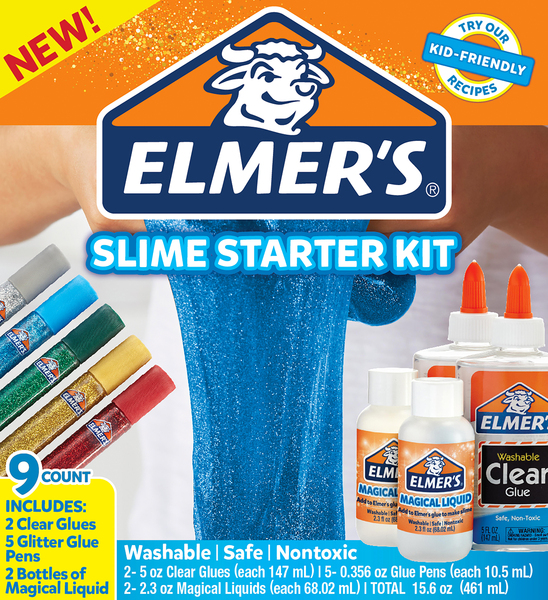 Elmer's Slime Starter Kit - Elmer's non-toxic and washable glues are the secret to endless slime making fun! This slime starter kit contains all the ingredients you need to make the perfect slime every time! This package contains two Clear School Glues (5oz each), five Glitter Glue Pens (0.356oz each), and two Magical Liquid Bottles.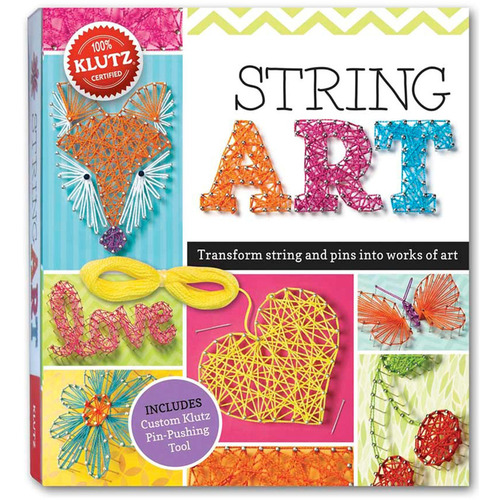 Klutz String Art Book Kit - Turn string and pins into works of art with String Art! Children can use more than twenty art templates, including animals, words and pictures to create the whole look: pick a design, prepare it with pins and string and display! This package contains one book with over twenty projects, one custom pin-pushing tool, over 500 pins, 80 yards of craft string in eight different colors, six sturdy project boards, background papers and tracing paper. Softcover; 56 pages.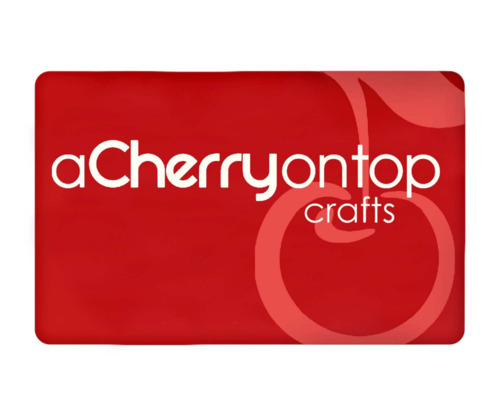 ACOT Gift Cards - send a gift card by email or wrap up a physical one! Perfect for a crafty stocking stuffer!
 Need more ideas? Browse our Gift Idea section!