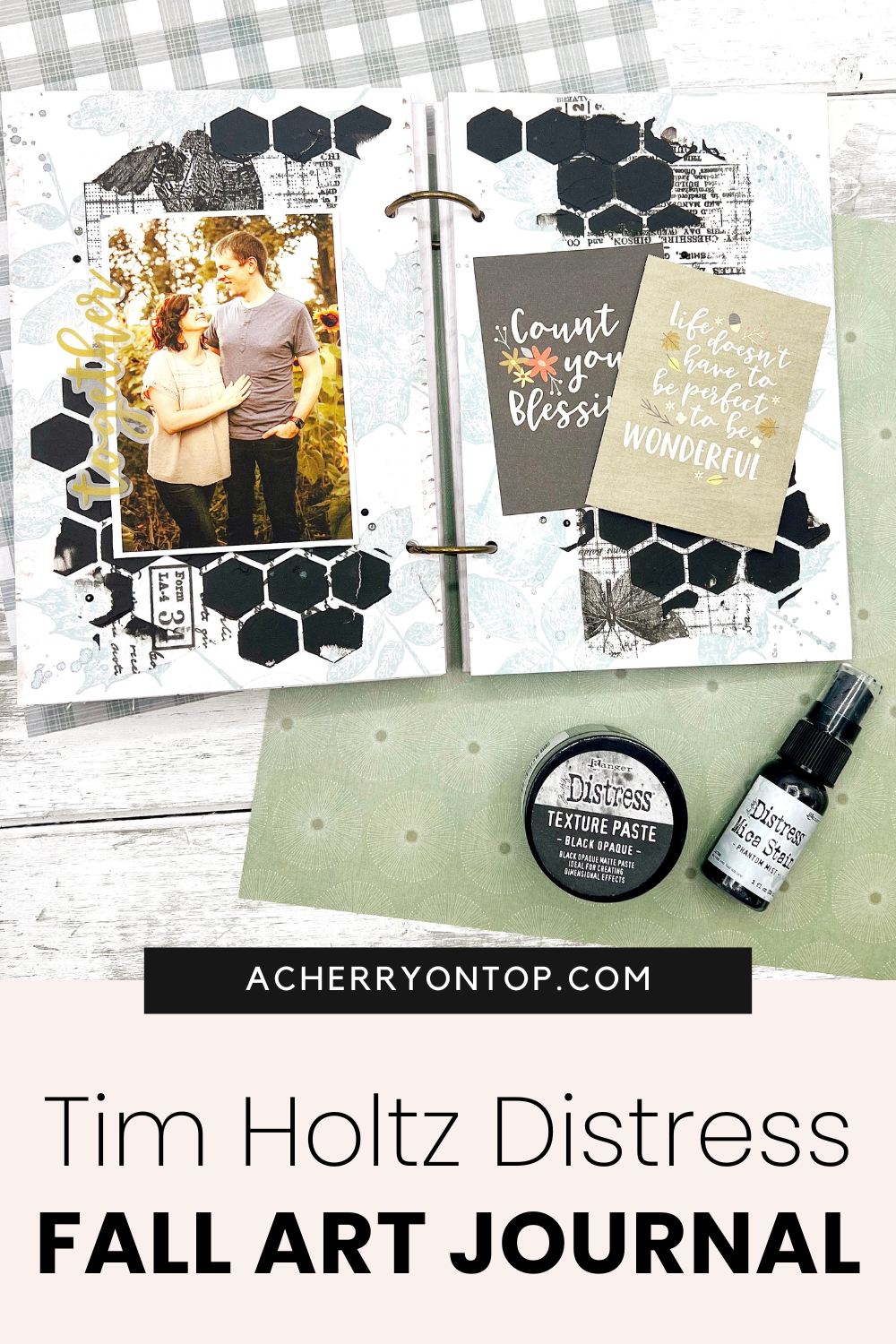 Hi Cherries! Last week Emily & I went live showing the newest Tim Holtz products. I went with more of a fall theme, inspired by the new Sketchy Leaves Stamp from Tim Holtz. If you'd like to see more detail into my process, you can catch the replay below!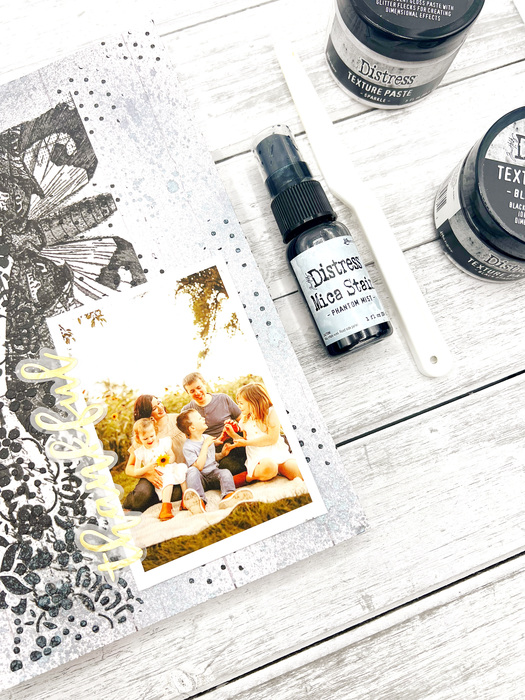 I started with my Stamperia art journal and began by using some Speckled Egg to stamp down the leaves to create a background for my journal. I then glued down some Entomology Collage Paper in the center of my page. The next step was to use the Black Opaque Texture Paste and some stencils to add some texture and darkness to my pages. I used the Hexagon stencil from Dina Wackely in random spots.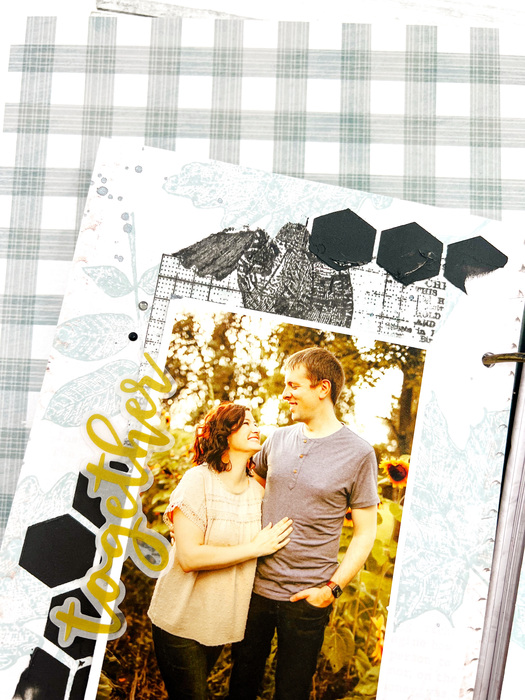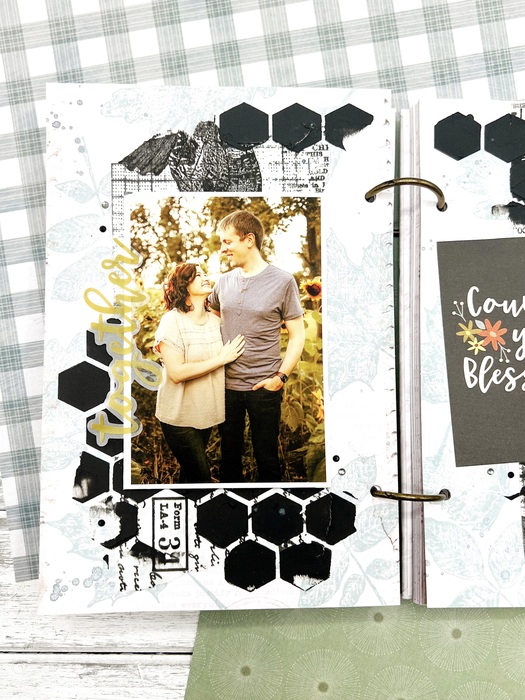 I did the same thing on the right side of this page and paired it with some journal cards from the collection Farmstead Harvest. I added a little bit of the Phantom Mist Mica Spray (the grey/blue color) to my pages as well before finishing them off with my photos!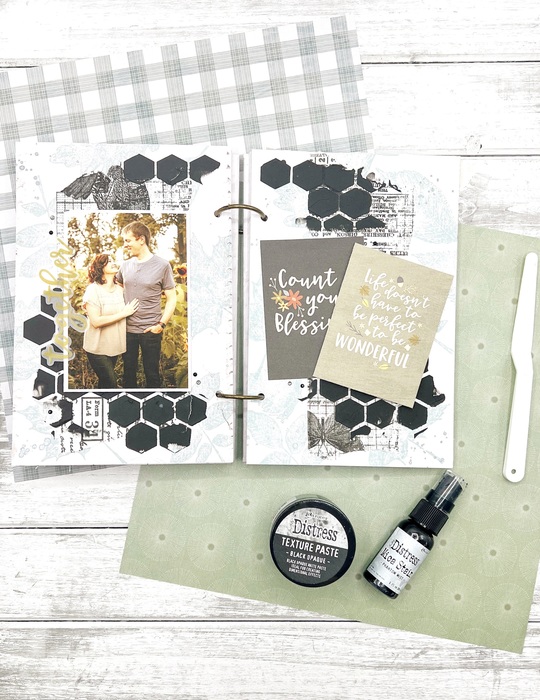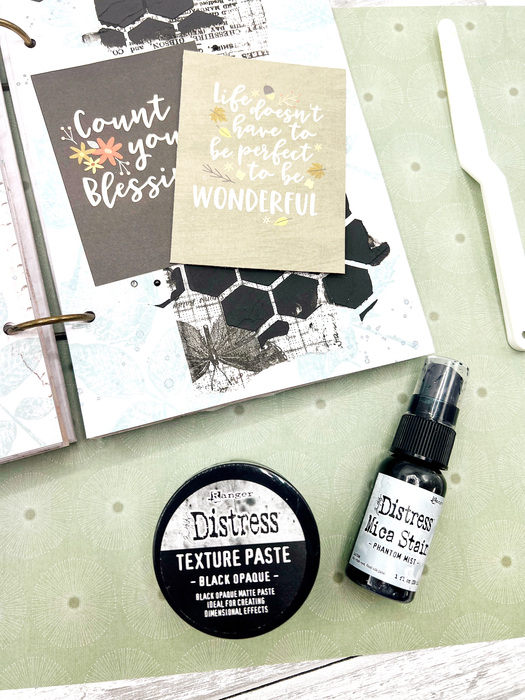 I was able to get one more page completed, where I did the same type of process by using the collage paper, the Mica Stain spray & stenciling with the Black Opaque Texture paste. This time with the paste, I decided to mix in some of the new Sparkle Distress Texture Paste from Tim Holtz 2023 Holiday line. This gave the black texture paste a subtle sparkle that looked so nice with this lace stencil. I also added some ephemera from the Farmstead Harvest line to complete my look, along with some Honey Bee gems.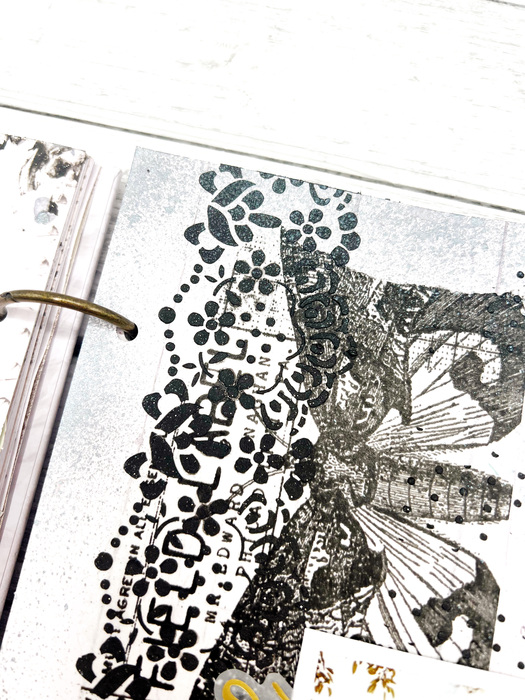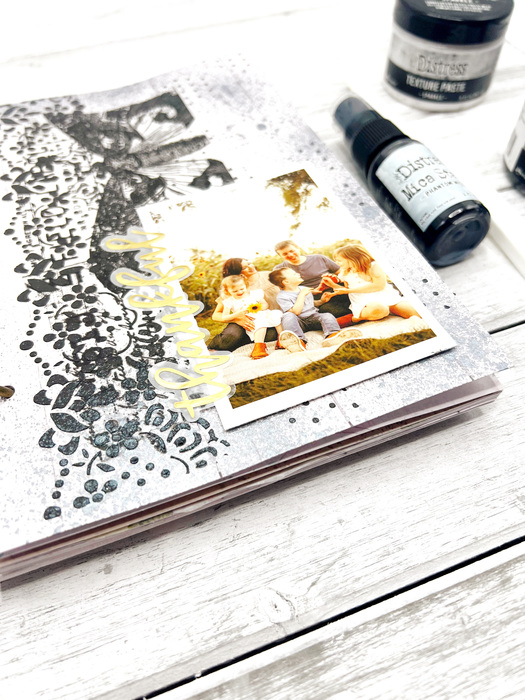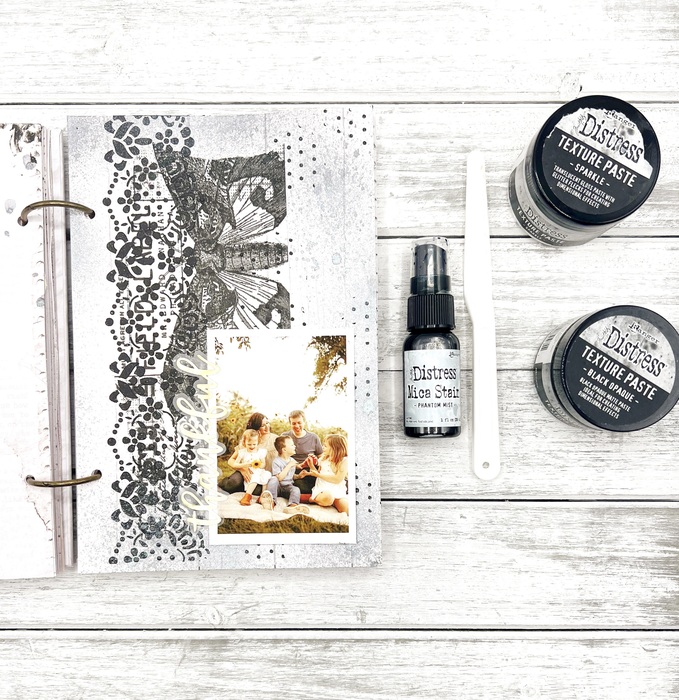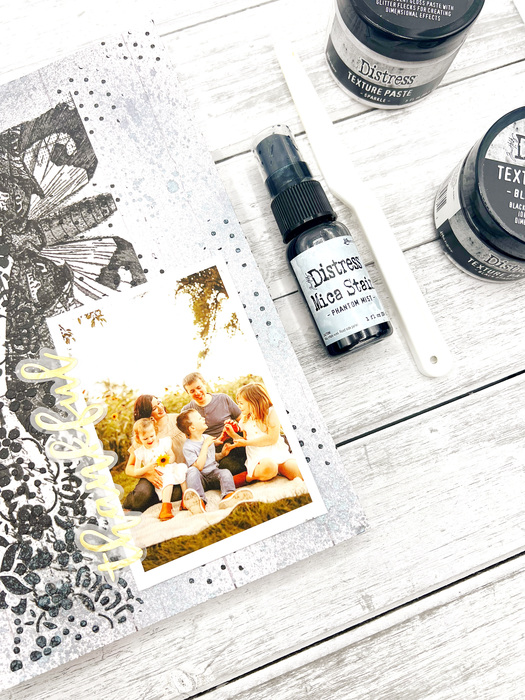 Thanks for following along - I hope you are inspired to create something fall-ish today! 
---
Products Used:
---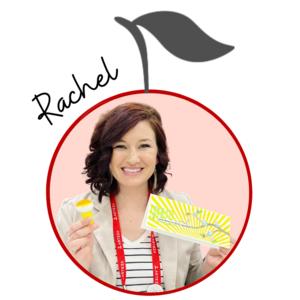 Hi there! I'm Rachel - one of the owners and the Marketing Director here at ACOT. Kristin, the founder and heart of this company, happens to be my mom and hero. We lost her in April 2018, so my siblings and I are carrying on her legacy with this amazing business. She is dearly missed and we are still inspired by her every day.

I love all kinds of crafting, but my favorites are scrapbooking, art journaling, painting (watercolor and acrylics), and embroidery. I especially love it when I can combine some of these crafts together! Check out my projects in the ACOT gallery.