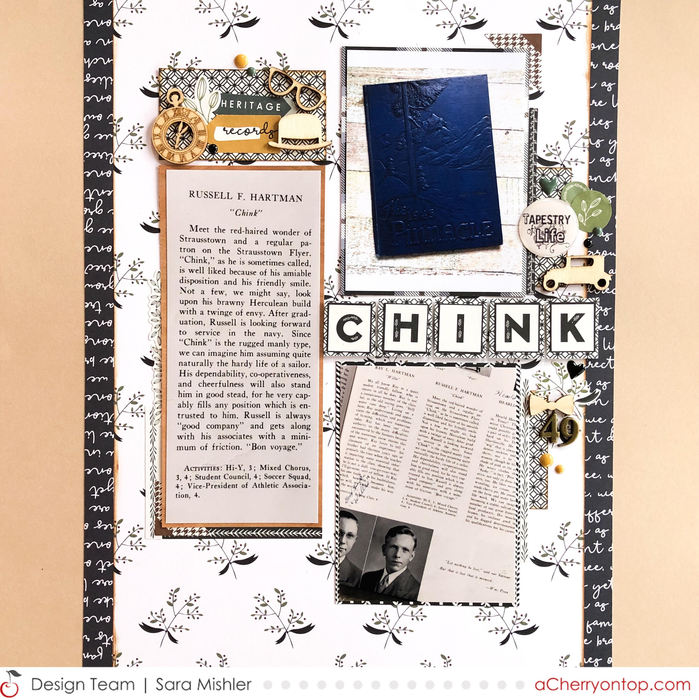 Happy Friday! About 4 months ago I started trying to archive and sort my grandparents' papers and photos. So many of their treasures and elements of thier history (including photos) were in old bank bags and drawers. I decided to make an attempt at digitizing and preserving these treasures for future generations. To keep myself interested in this project, I'm choosing to scrapbook certain photos and memorabilia along the way.

For my blog post today I've created a layout using My Minds Eye's newest My Heritage collection. My video includes a little tutorial on my photos as well as a walk through of this collection. It is designed to work seamlessly with the blog post so be sure to take a peek at it as well! 
To digitize my heritage photos I've found that simply snapping a picture of the picture with my iPhone 8 Plus works really well. I take the photos in diffused natural lighting and get as close as I can without causing a glare. It takes a few tries and by moving my phone and taking photos at different angles I've never had a problem getting one good shot.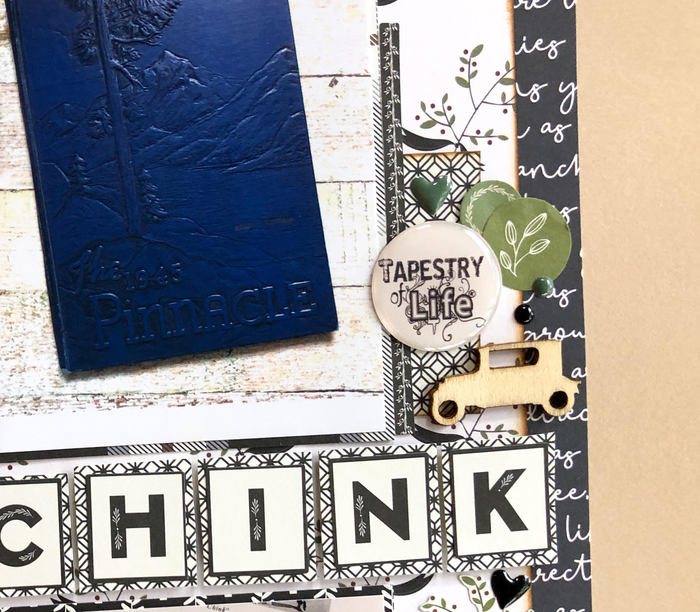 For editing and "fixing" up my photos to getting them ready for printing, I use Photoshop Express. I sprung for the Adobe subscription ($10.49 a month) and I've never looked back. Especially for these type of heritage photos, the editing capibility and ease with which I can do some of these tough edits right from my phone is completely worth the monthly fee. This app is also highly intuitive and easy to figure out. Once the photos are digitaized and ready to print, printing options are your choice. My personal preference is Persnickity Prints in a matte finish. 
---
Products Used:
-Sara Mishler
Design Team Member
---