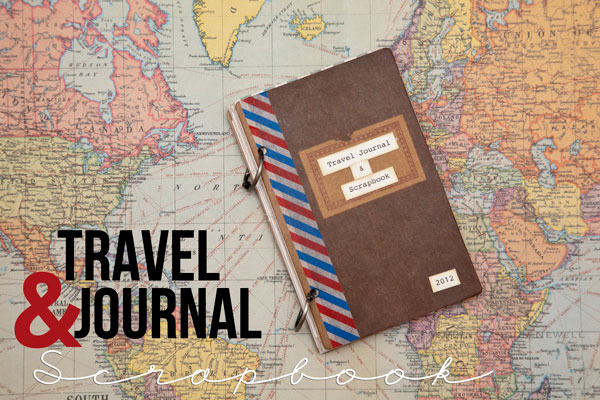 Well hello there! I have a fun new project to share with you today. There are lots of photos in this post - I warned ya!
I absolutely love to travel and find myself jotting down little notes here and there. So, I have a few trips I plan to take soon and thought this would be perfect to try out. A little place to slip in little mementos, jot down notes and memories, and even add in instant photos on-the-go!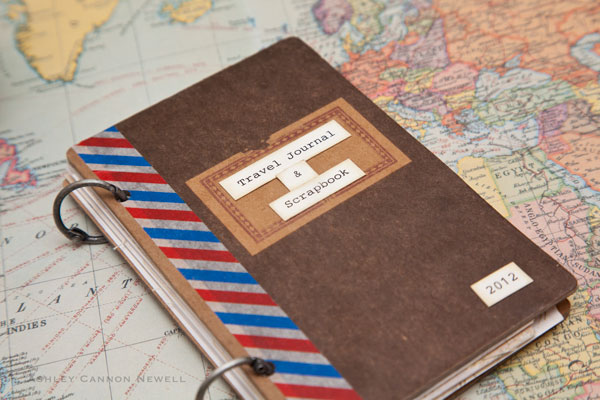 For the cover, I kept it very simple because when I travel, I'll be throwing this little book around into bags and want to make sure it can hold up through a little bit of wear and tear. I used vintage styled book covers as the base for this journal. You can find one similar to the one I used here. I added a strip of airmail washi tape to the left side and punched a couple of holes and binded it with some rings. I picked up my rings and cover at a local scrapbook expo, so they may be a bit dated (sorry), so I linked the similar items.
I used my typewriter to customize the title onto vintage cream cardstock. The edges of the cardstock strips are distressed with chamomile ink.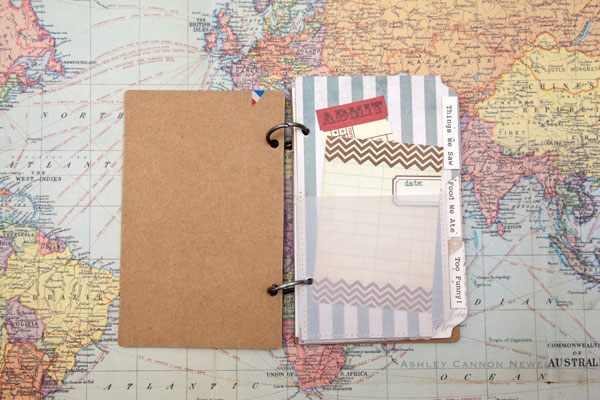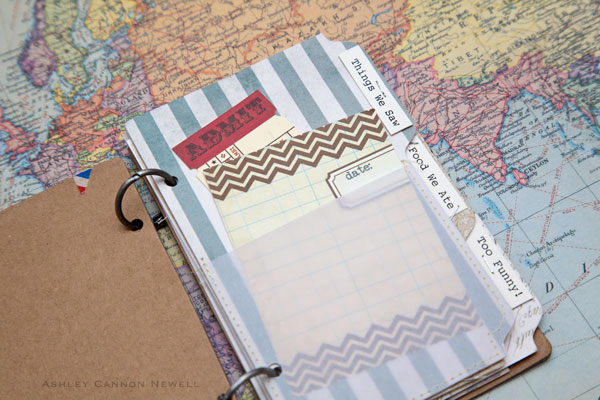 Each section features a tabbed page using Edgers #5 die cut from manila cardstock. I also die cut patterned paper from the same die as well and adhered it to the manila cardstock die cut. Next, I added a vellum pocket by stitching it to the file folder die cut. The file names are little topics I generated on my typewriter and stapled to the tab. The inserts are chic tags and tickets by 7 Gypsies.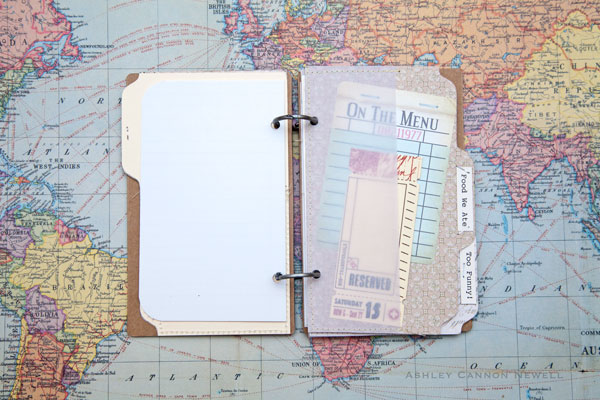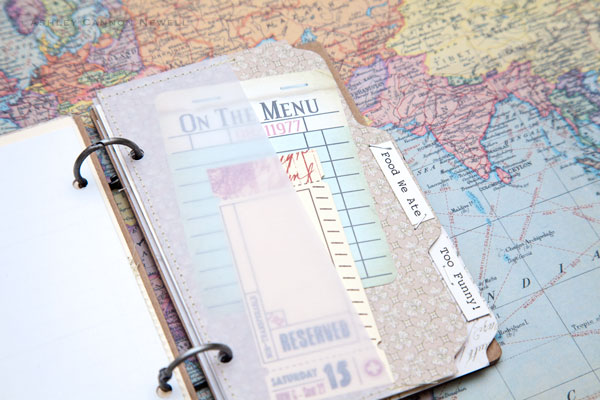 I stitched a vertical vellum pocket on the rest of the file folder die cuts so the pockets would not interfere with the tabs. It also makes sliding little mementos in super easy. Imagine all of the food receipts kept here!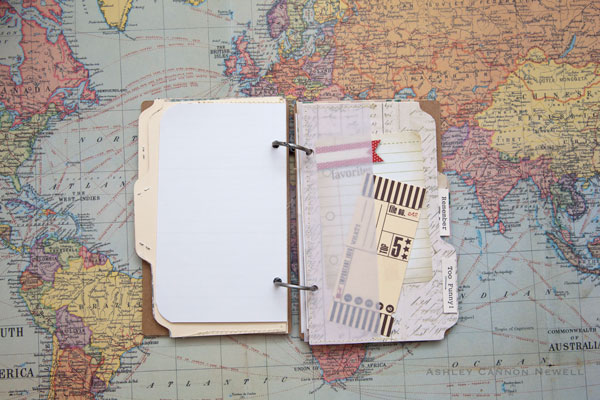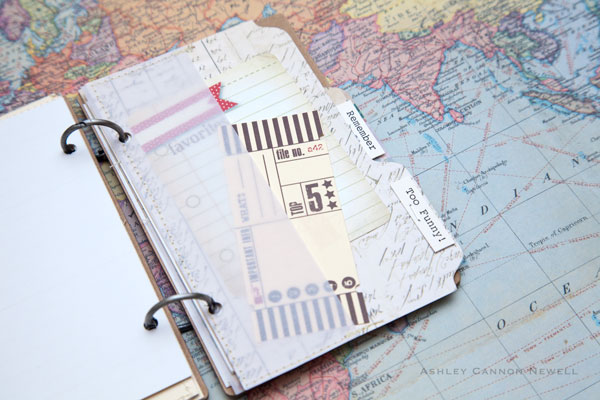 I used the same techniques and layout for this section.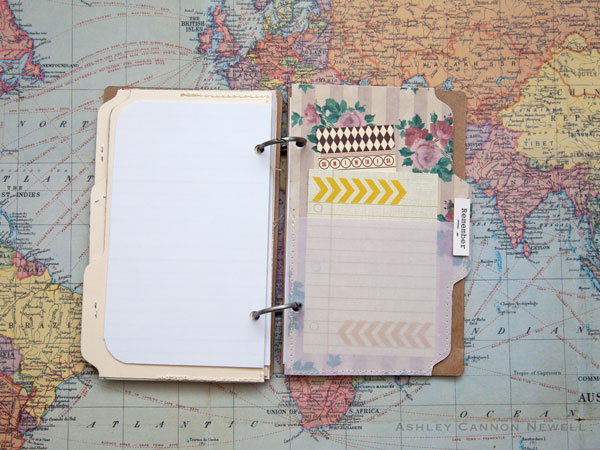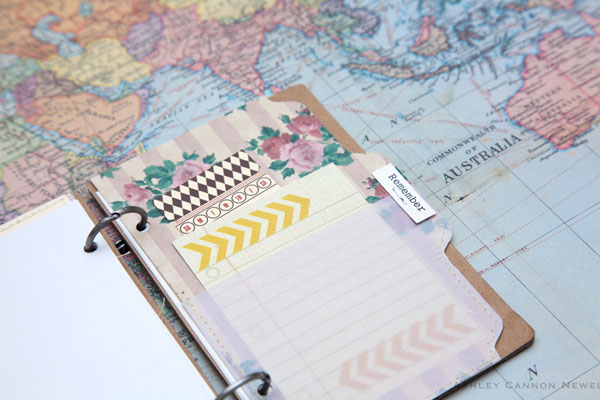 Back to a traditional pocket on this page.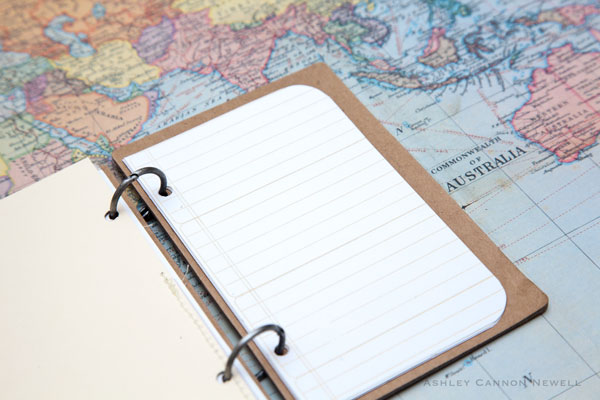 I also wanted to share a photo of what was behind each section - about 5 pages of stamped journaling lines. I used paper from my sketchbook and rounded the corners.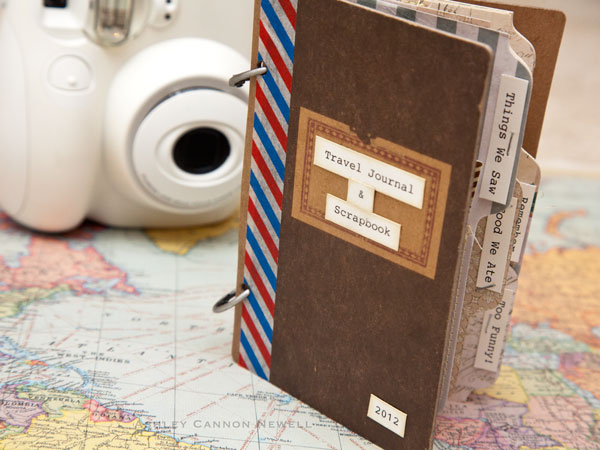 I'll make sure to bring my instant photo camera (instax) to take a few candid shots along the way and add them to my travel journal and scrapbook so these memories can be captured in real time. I'd also pack a small container of liquid adhesive, sharpie, pen, pencil, maybe a roll or two of some washi tape and Tim Holtz' Tiny Attacher in a zip top bag to take with me on the trip. I would have everything I need to complete it by the time I returned.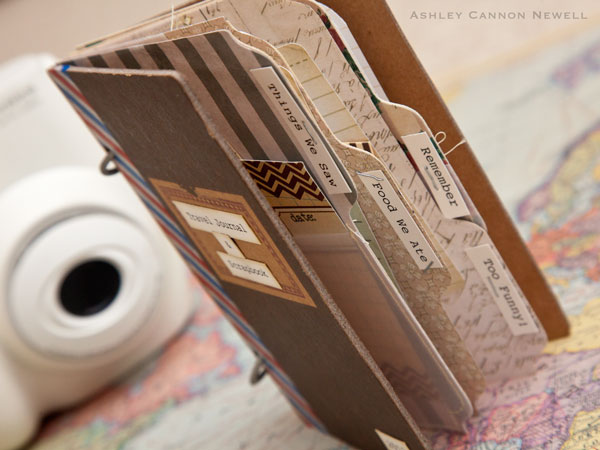 Super simple to create for each and every travel adventure, even if it's a road trip!
So, what are you waiting for? Make a journal today!
---
Product Suggestions: