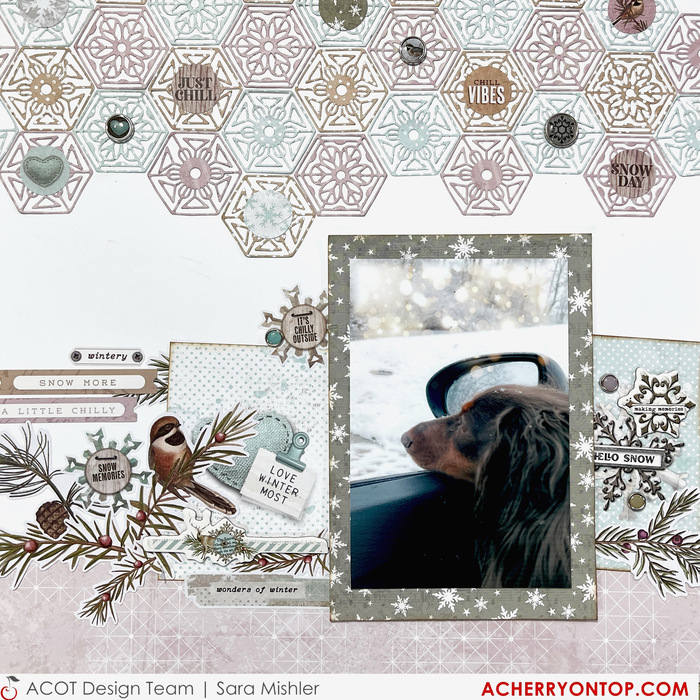 Hello Everyone! Sara with you today.
I love to use metal dies on my layouts, but I find it a bit hard sometimes to know what to shop for and how best to use them on scrapbook layouts.
Metal dies are an investment, so it is important for us to use our spending budget wisely and purchase dies that we will use over and over again to create beautiful scrapbook pages and showcase our photos. 
Over the years I have developed a couple of shopping tips for myself when considering a die purchase for scrapbooking and I thought I would share them with you.
1. Keep It Simple. The best metal dies for scrapbooking are simple shapes. When scrapbooking, we like layers and clusters. Simple shapes mean we can cut those dies from any pattern paper we like and then cluster and layer embellishments on top.
On my layout I cut these pretty hexagon dies in three colors and then used them to create a beautiful border across the top of my page.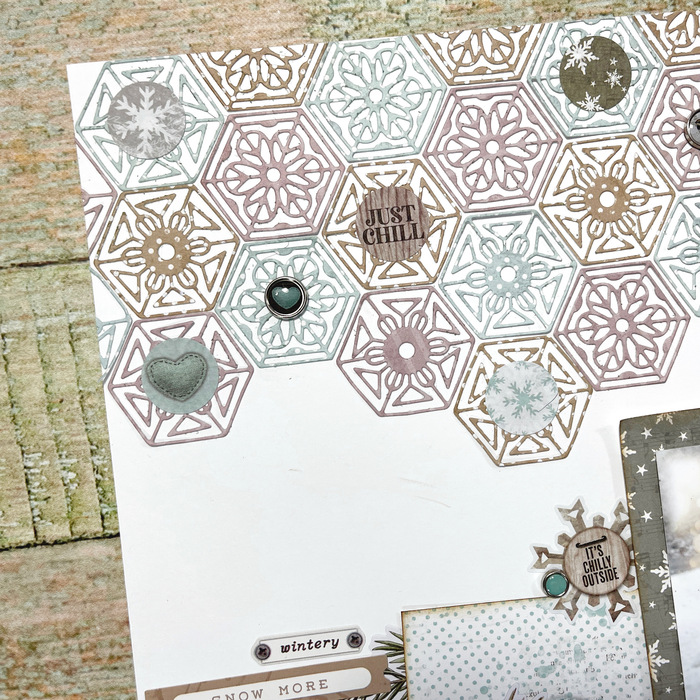 2. Be Cautious About Words. Remember that in order for your metal die to be worth the investment, you will need to cut it over and over again. So while I say go all in for alphabet sets, be cautious with words. 
3. Icons. Get all the icons you can that you use the most-- for me that's hearts, stars, flowers, and hexagons... for you that could be something else. If you find yourself saying "I wish this die cut pack had more...." those are the icon dies you need.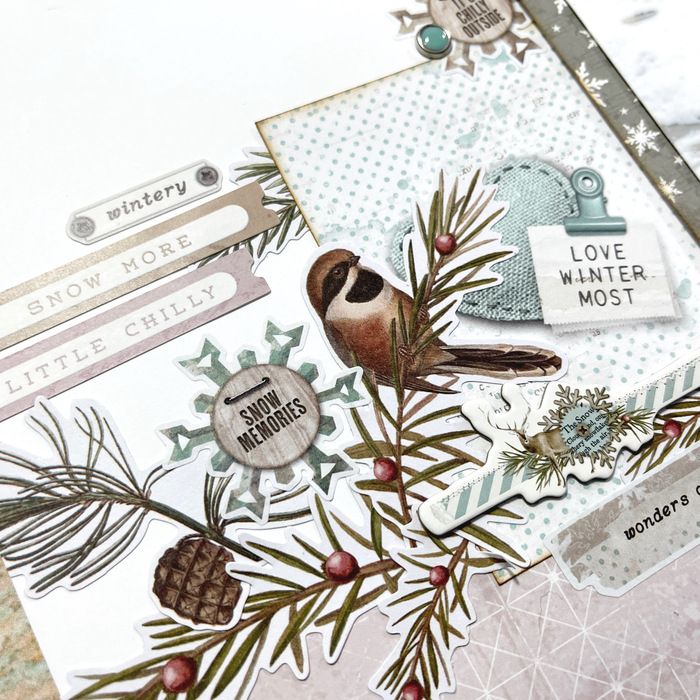 Okay, back to my layout...lol.
I created this border to pair with a winter photo and added the hexagons to the top to mimic snow falling. They can also be used as a trellis with flowers for spring, or a garden wall across the bottom for summer...even beachy cut with blues and aqua paper and layered with shells.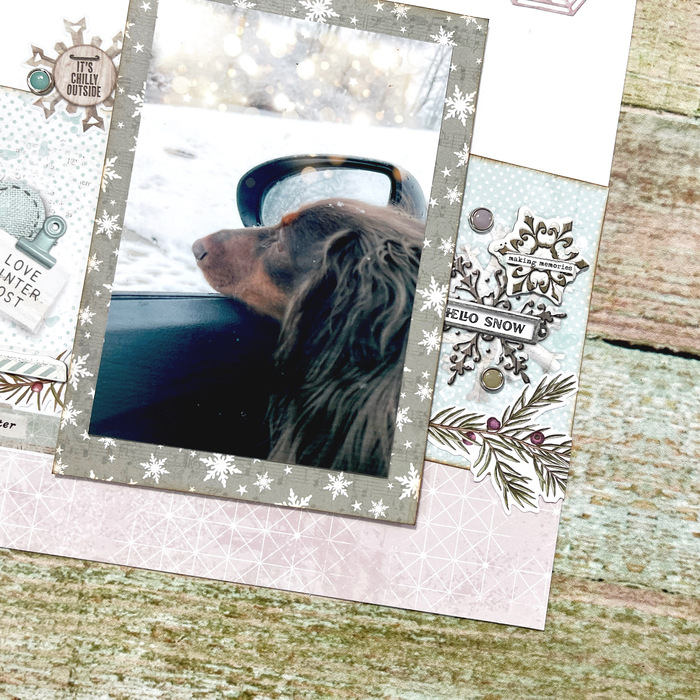 I love the extra texture I added to the dies with stickers and adhesive brads. Giving my hexagons some added detail makes the page more cohesive and allows it to flow.
I have a video on my YouTube channel showing my whole process and I would love for you to come over and say hello!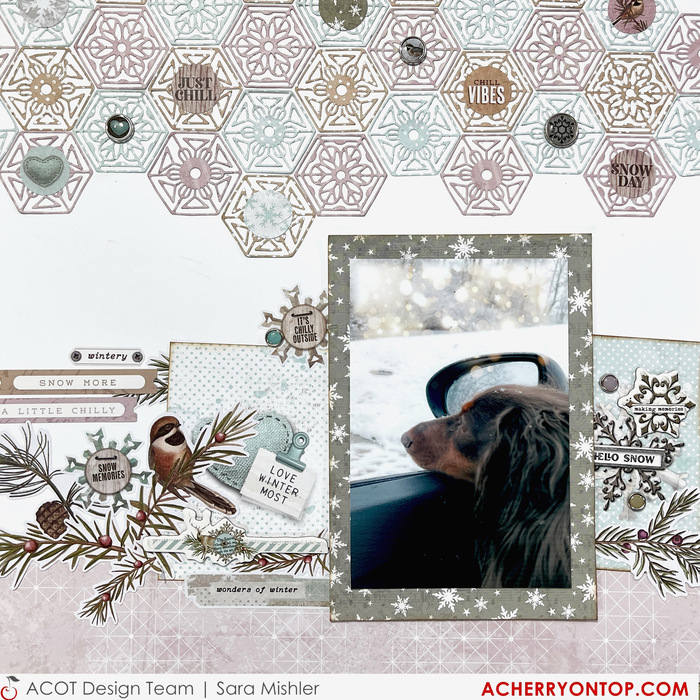 Have A Lovely Day! 
Sara 
---
Products used: 
---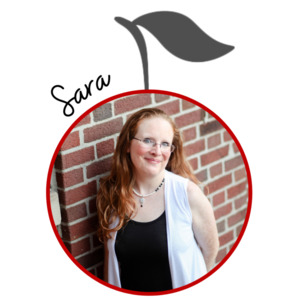 Sara Mishler
Hello! I'm Sara and I'm from Western Pennsylvania. I am 40 years old and the mother of 2 boys and 3 dogs. I work at home, homeschool my boys, and take care of my elderly grandfather. I love to read, and I like to cook, but I'm not a fan of laundry or dishes! I also love being a creative artist in this industry! I like to try all.the.papercrafts and mixed media. I enjoy teaching what I've learned for the last 18 years I've been creating, mostly on my YouTube channel but I have also begun creating my own classes for my website. I've been a part of the community at A Cherry On Top since 2013 and can't wait to get started! 
See more from Sara on her Gallery, Blog, Instagram, Pinterest, Facebook, and YouTube.