Hello! It's Jennie McGarvey and I'm still so excited about my memory planner and love sharing it with you. Creating it brings me such joy and I love using all of the supplies in it - including 6x6 patterned paper pads.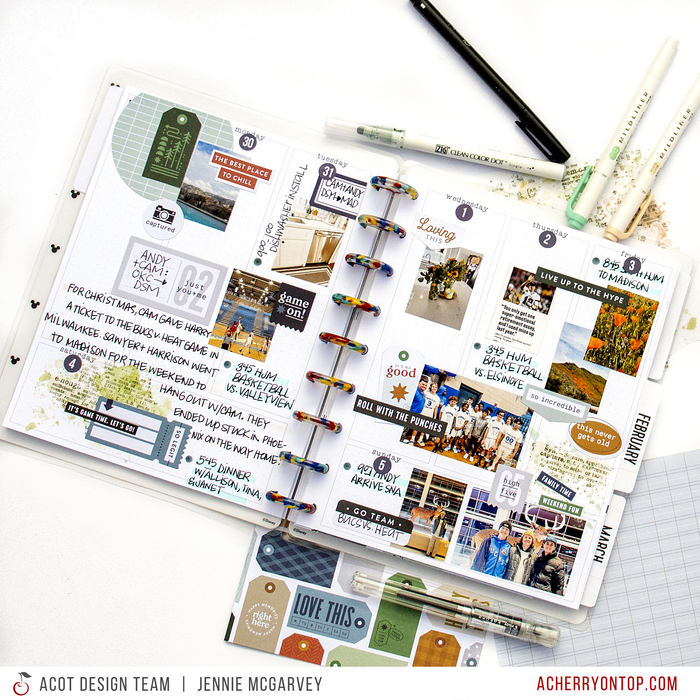 This week, I pulled out one of my favorite paper pads which is from the Pinkfresh Studio Simply The Best collection. One of the things I love the most about it is the colors and theme are perfect for every day.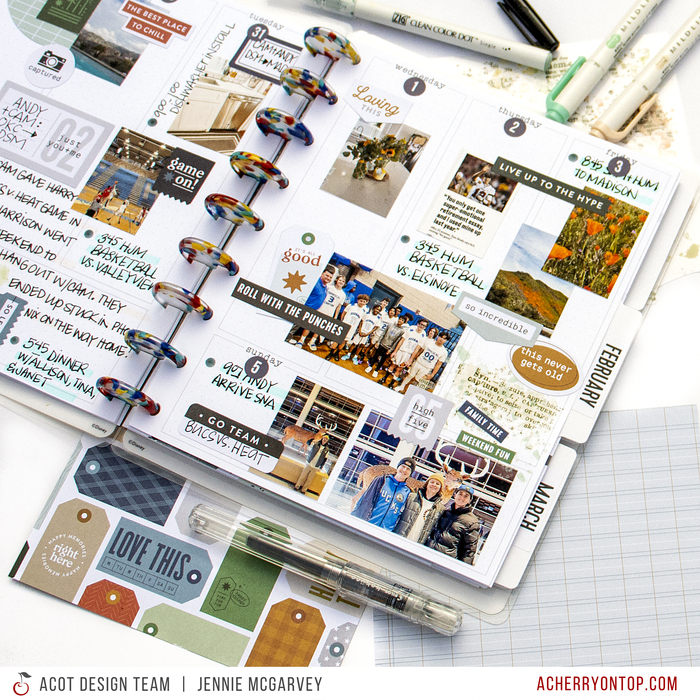 I only used three supplies on this week, the paper pad, the cardstock stickers, and then the 49 and Market Rub Ons Essential Defining Words. The rub-ons are perfect for layering, not only in their design but also with no bulk at all!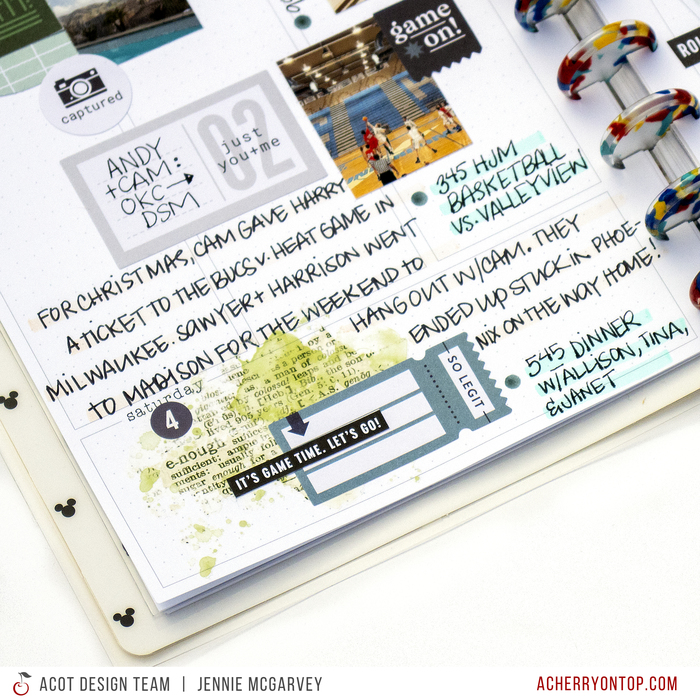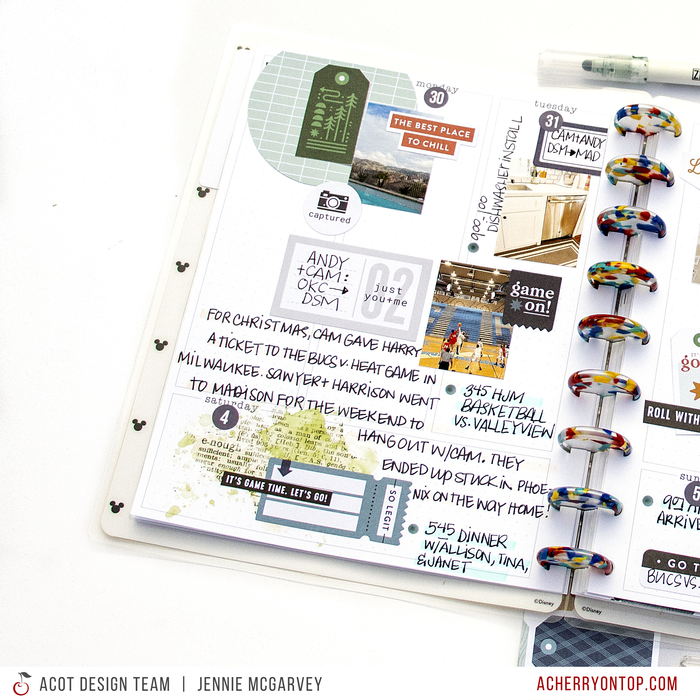 There are a couple of sheets in the paper pad that are perfect for fussy cutting.  I loved using those sheets on both the planner pages and on the pocket pages. They are so cute and easy to use for embellishing and I love that!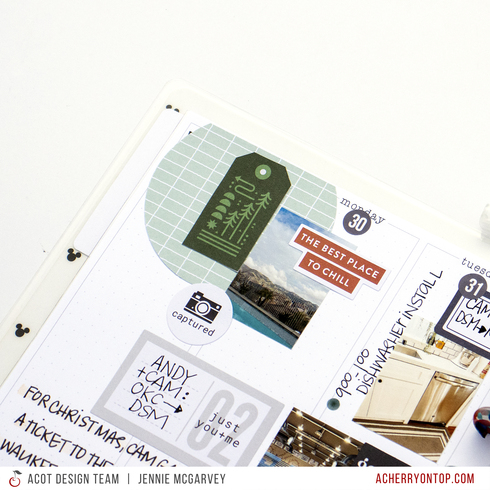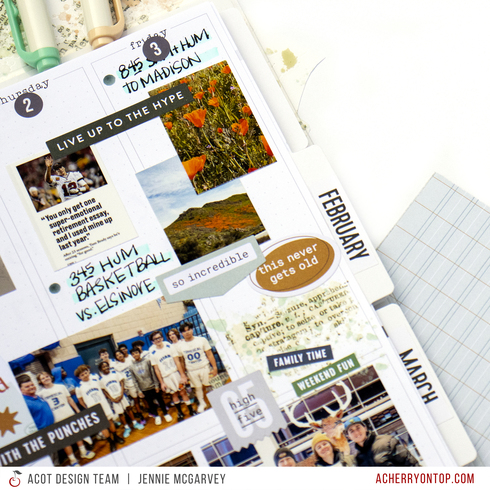 Don't forget to consider smaller paper pads for your planner!  The beautiful patterns can be perfect for decorating especially when using paper punches.  Make sure you share your pages in the A Cherry On Top Gallery.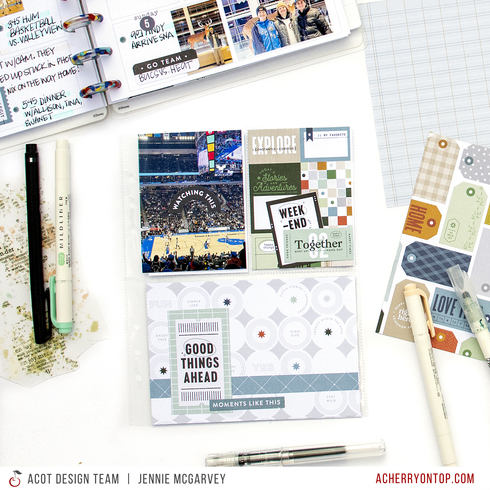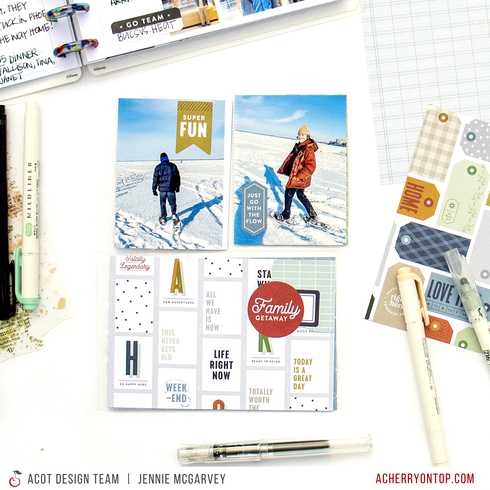 Be sure to check out my video below to see my whole creative process!
---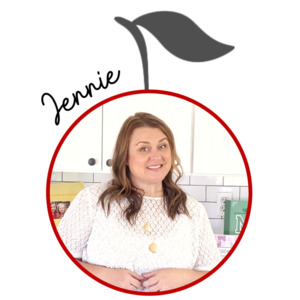 Jennie McGarvey
Heya everybody! I'm Jennie and I live in Southern California. I'm a mom of 3 boys and wife to the most supportive husband I could imagine.
I've been paper crafting for 20 years and currently create more projects than I can keep track of. I also work in the paper crafting industry.
See more from Jennie on her Gallery, Instagram, and YouTube.