Today I will be showing how to use the Vicki Boutin Gel Crayon that is in the September Cherry Box! The Cherry Box is our monthly paper crafting subscription and we just announced that the box will be moving to a bigger size to include 12"x12" paper! Also included in this box is a sample of the new Gel Crayons. One of my favorite things about this subscription box is the ability you have to try out new products without adding a whole set to your stash. A few months ago in the box, we included the Vicki Boutin Art Crayons, which we heard that everyone loved. Since then, she has come out with a new set of Gel Crayons and we wanted everyone to be able to test them out for themselves to see if it is something they would like in their mixed media drawer. Everyone who subscribes to get the September Cherry Box will receive one Gel Crayon. (Colors will vary).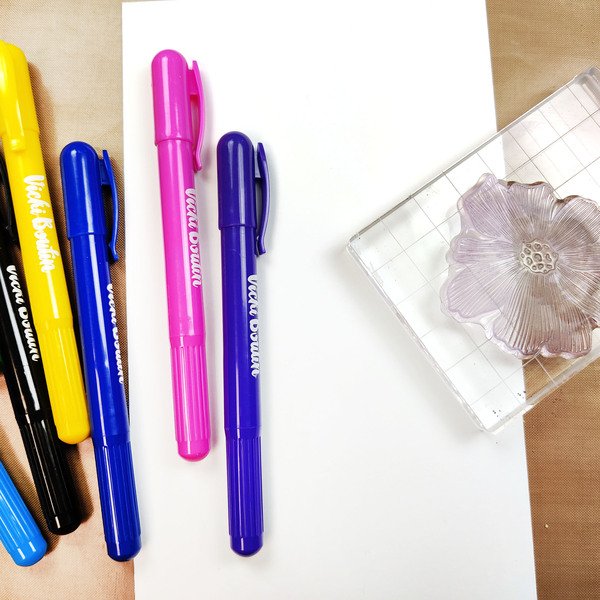 How to use Gel Crayons
Vicki Boutin Gel Crayons are water-soluble, which means they react with water. This gives them many fun possibilities to create with. 
#1. Watercolor
The first technique is to use them as watercolors. Start rubbing some of the crayon onto a palette or craft mat. Next, grab your wet paintbrush and start mixing up your pile of pigment until it becomes blended with the water. Now you can paint with them how you would with any other watercolor. Application on the page is smooth and blending with other colors is easy.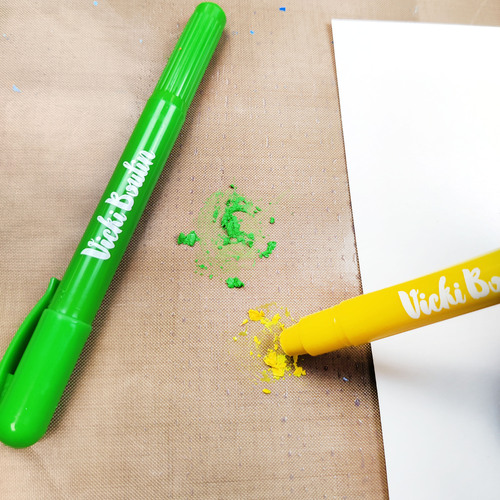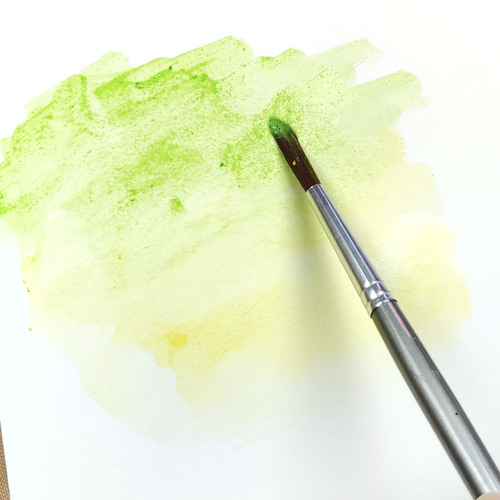 #2. Blending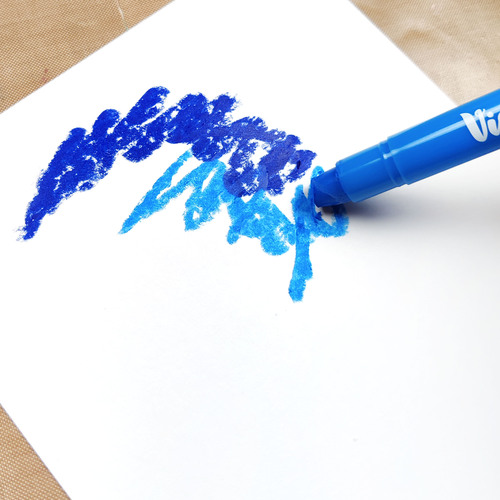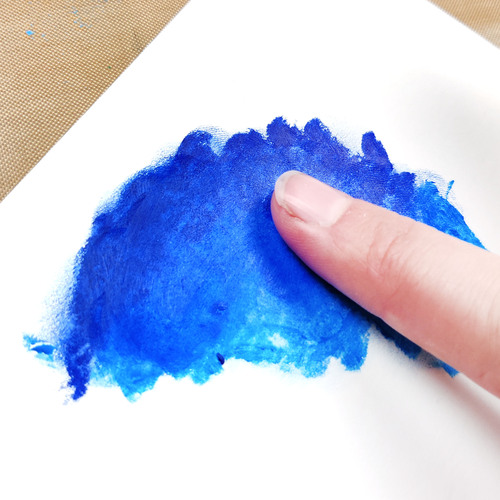 Scribble some of the pigment onto your page and start blending using your finger. I find that using my finger works best because I can apply the right amount of pressure. you can use this technique using stencils too!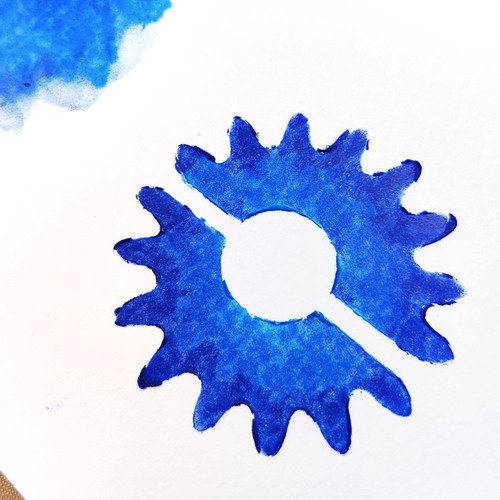 #3. Stamping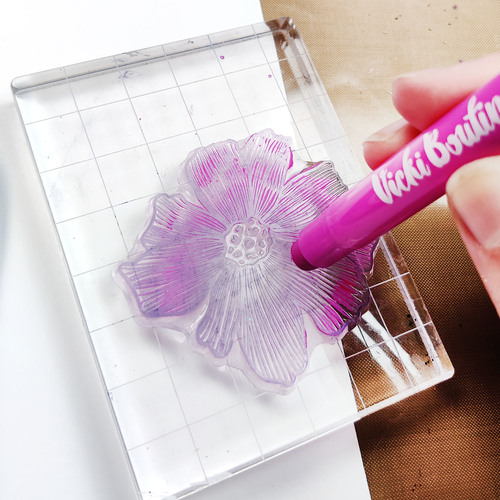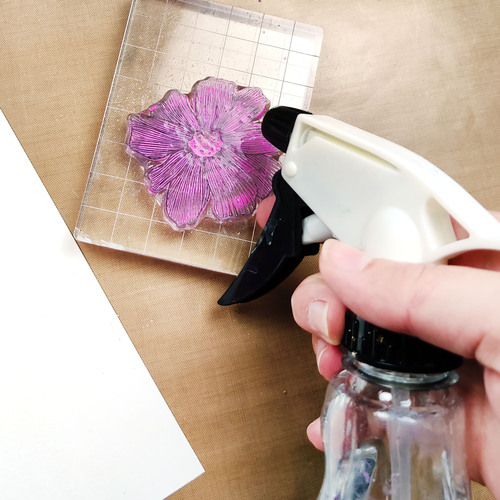 This technique is great for filling in the background or when you want an image that isn't perfect. Color over the stamp with the crayon to add the pigment then lightly mist it using a spray bottle. Now stamp! My favorite thing about this technique is that you can create ghost prints by lightly misting over the stamp again without adding more pigment. Coloring the stamp once will usually last me about four stamps. Although, they will get lighter over time.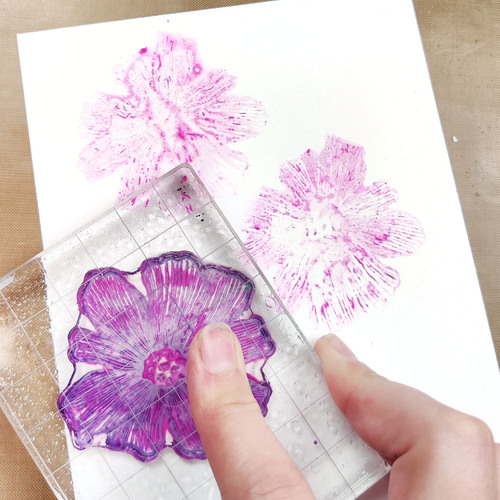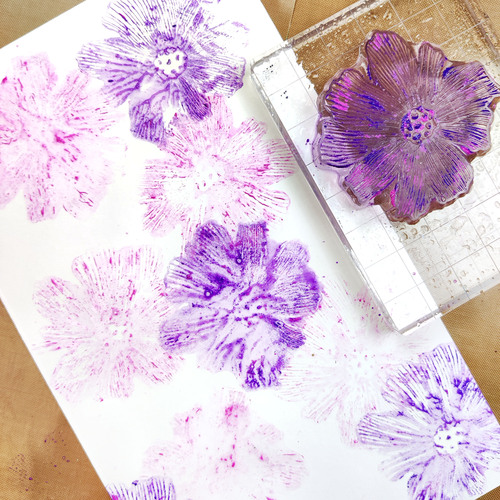 ---
You have until August 25 to subscribe to receive the September Cherry Box!
Have you subscribed yet? Get paper-crafting goodies sent to you every month with the Cherry Box!