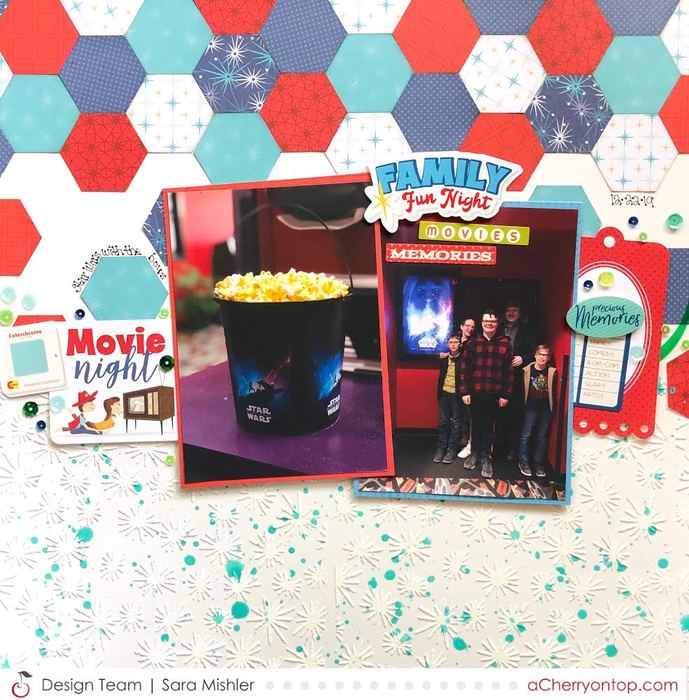 Hello Cherries! Sara with you today sharing a few layouts featuring a white on white technique and the new Carta Bella Family Night collection and some fun stamps from Catherine Pooler. 
Let's talk about this Carta Bella collection for just a minute - if you scroll through you'll notice that these papers are quite busy... but check out the B-sides...so useable and fun! I just love them. Never knock the B-sides!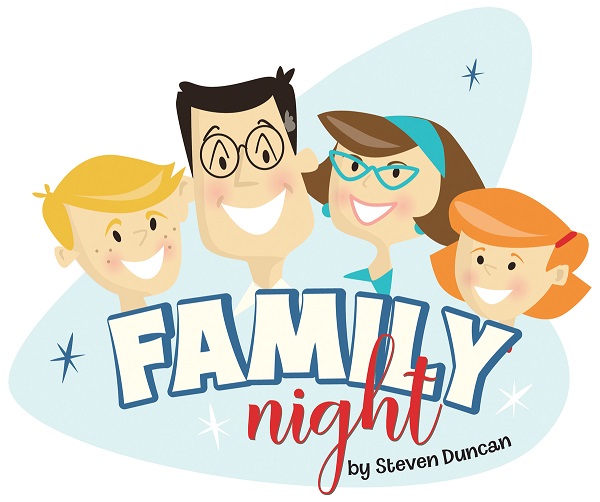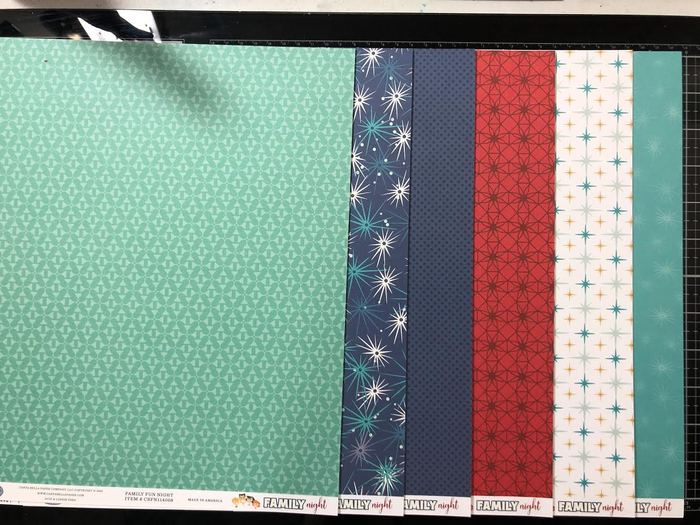 The first layout I have to share features the collection with a fun mixed media technique. I recently received the Tim Holtz Opaque Grit Paste from the shop and it's gorgeous! I paired my mixed media with the stencil from the collection and then used a hexagon punch so I could play along with Natalie's NSD challenge on the Cherry Crafters FB group. This collection worked so, so great with these photos from the movie theatre!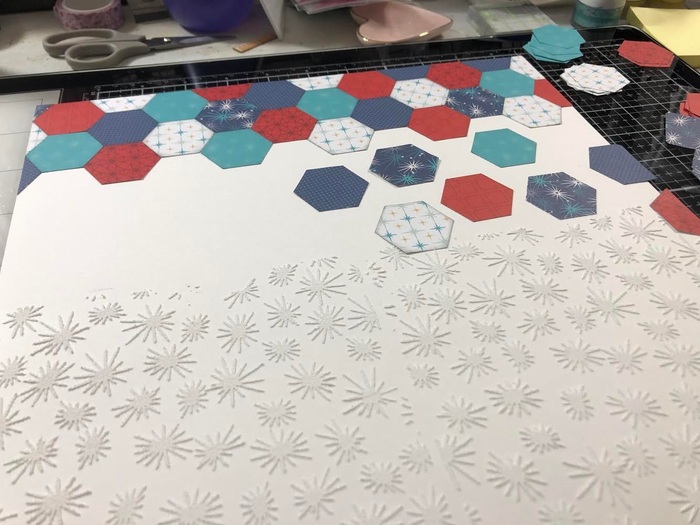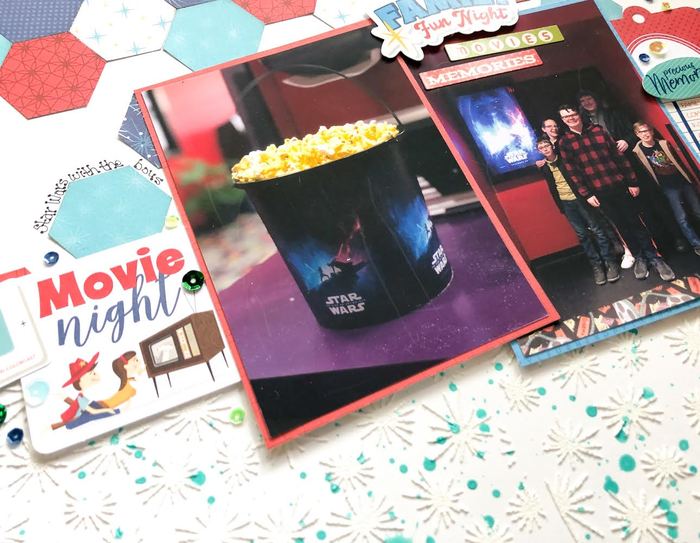 I love how the white on white of the mixed media adds texture and interest while keeping the focus on the pictures.
---
My second layout uses the white on white technique with a cut file. By backing only portions of the file I get the fun white on white look without completely losing the design of the cut file. I stamped some fun embellishments for this project and I have a process video that shows how I put this one all together!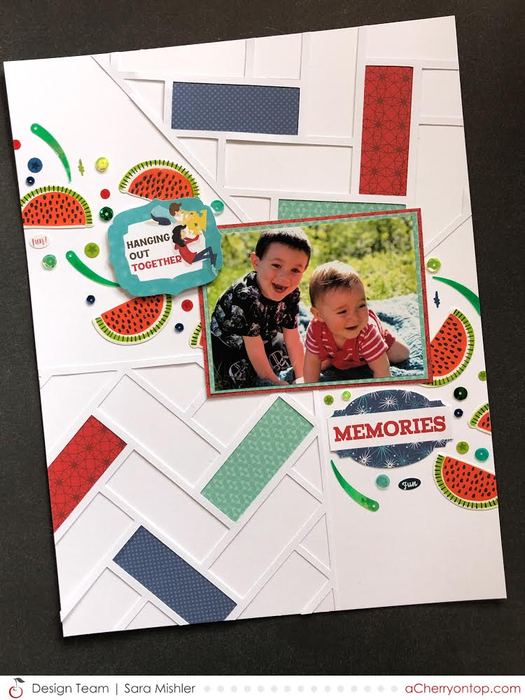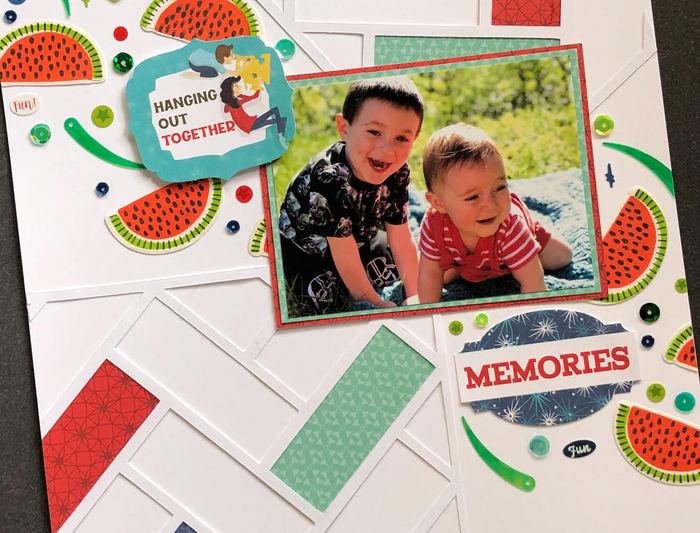 Ready to give this white on white look a try?
I have a challenge over on the message board for you to do exactly that! And you can win a $5 gift certificate from me there too! 
Come play along! I'd love to see your creations! 
Have A Lovely Day
Sara, ACOT Design Team