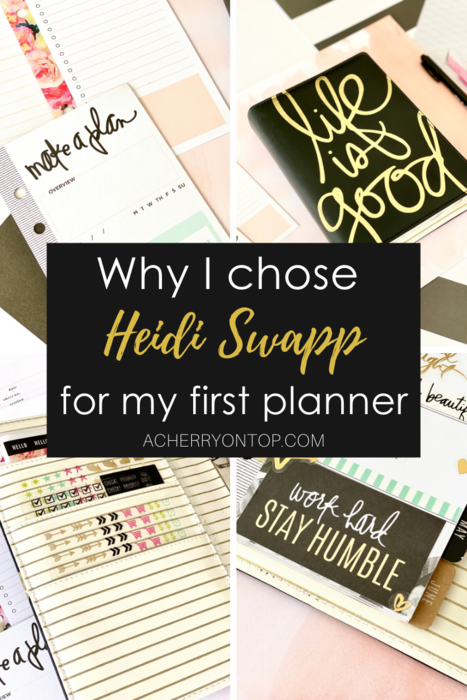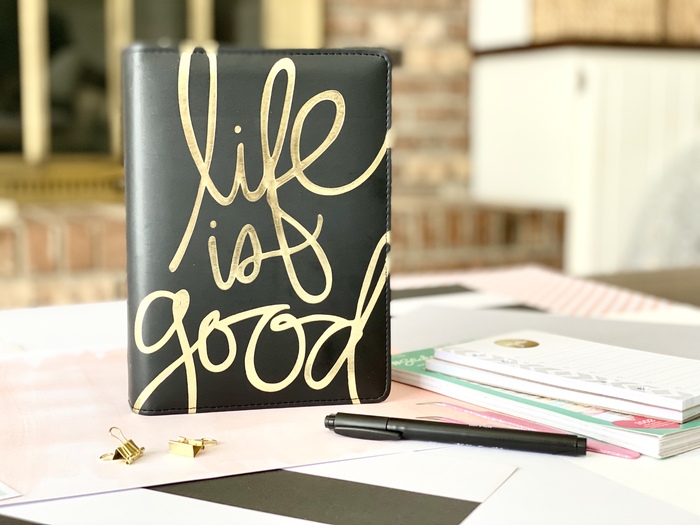 Hi there! Rachel here today and I started my very first planner! I decided on a Heidi Swapp one, and I'll be sharing all the reasons why. I am brand new to this planner world, and there is an overwhelming amount of choices! I am a Google calendar gal all the way and will still use that, but this year I decided I wanted something more pretty and creative. I realize it's the middle of February, but better late than never right :)
Choosing My Planner
I wanted to choose something that was pretty and fit my crazy lifestyle with two toddlers. I love lists and so that was important to me. Here are a few things that I had to think about, and hopefully they can help you choose one too.
- Dated, undated, bullet?
- Size: will it fit in your purse/bag? Where will you keep it when not in use? Is it heavy?
- Inserts: does this type of planner have different things that can be added to it? Notepads, lists, extra pages, specific stickers, etc.
- Style: binder, spiral, disc bound, other?
- What will you use it for? Planning, memory keeping, note taking, journaling, meal planning etc. 
- Pockets? Pen holder?
- Structured or blank slate for creativity?
- Monthly and weekly views - how much space is there?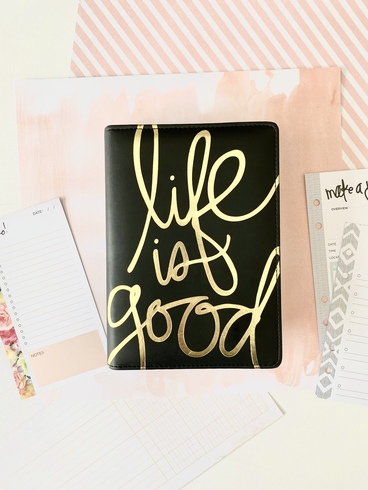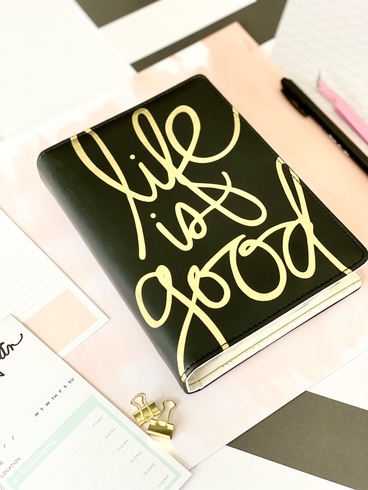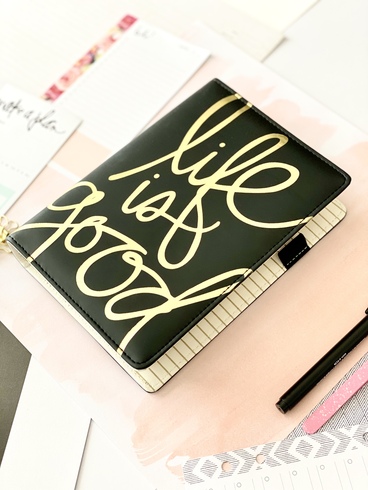 Decisions, decisions! I finally made my choice with this Heidi Swapp Memory Planner! And here's why.
- It's undated, so I can start it whenever. 
- It's the perfect size - about 8"x5.5" - I can throw it in just about any bag and it's not bulky/heavy.
- There are so many different inserts that can be added! I was drawn to all the list ones of course.
- This one is a binder style, that can be easily opened and closed. I took out some of the year so I could fit more of my notes and lists in there. I"m okay with that though.
- I'll be using this to plan and make lists, as well as practice my hand lettering.
- This one has pockets AND a pen holder - perfect for me since I seem to always be losing my pens.
- I really love the bullet journals, but I honestly don't have time to set something up from scratch. I needed a planner that was already set up that I could just add to. This one was a perfect fit for me!
- I love the month at a glance, and the weekly views are the perfect size for stickers and notes.
- And I just love the look of it! I am definitely drawn to black, gold, and pink! And I love Heidi's script style fonts. Her overal style just speaks to me.
---
Choosing My Supplies
I wanted the basics, but also knew I wanted things I knew for sure I would use. I got a few different sticker packs, but what I ended up using the most was the Heidi Swapp Sticker Book. This thing is packed you guys! Also I ended up needing a tool I didn't know I needed... some tweezers! I started to put those tiny little date stickers on, and after ruining quite a few of them, I was so frustrated. HOW do planner people do this? HOW do they have the time for this? It was so much work to get the stickers off without bending them funky and I was about to give up on this whole planner thing. So I found some tweezers and these things were a game changer. They helped me put on every sticker exactly where I wanted it, and helped to remove and reposition stickers as well. I'm not sure what the planner pros use, but these were a life saver for me! :) Here are all the supplies I chose:
- Pens - I just grabbed my Kelly Creates and Tombow markers that I had nearby. I have a variety of fine tips and brush tips that will work great.
- Stickers - I definitely wanted some number stickers so I didn't have to write everything. And just pretty and inspirational stickers too.
- Binder clips - I needed something to hold my spot, and found these gold binder clips! 
- Tweezers - should have started out with these from the beginning goodness.
- Washi tape - Heidi Swapp has a lot to choose from!
- Stamping things - I went with this stamp and some black ink.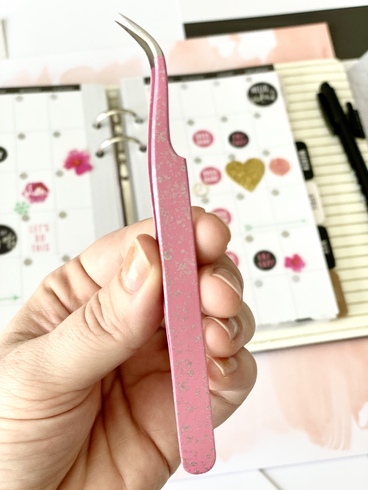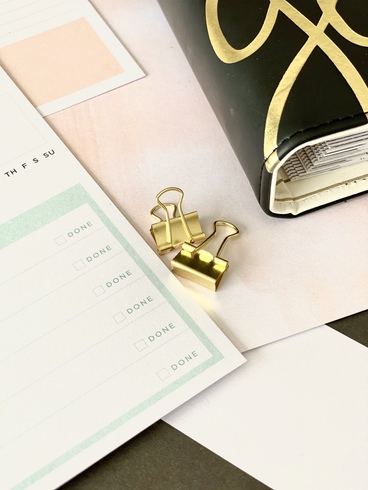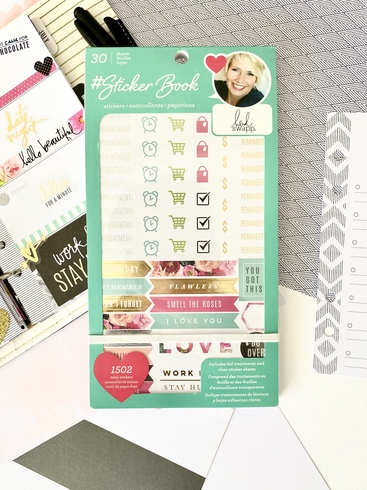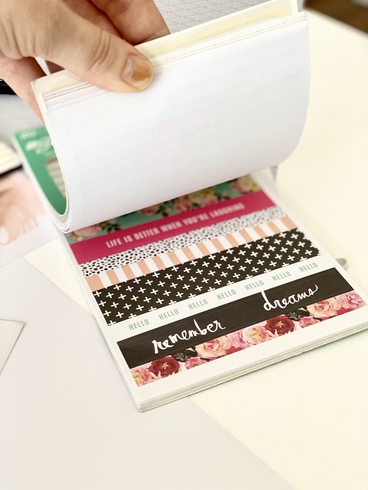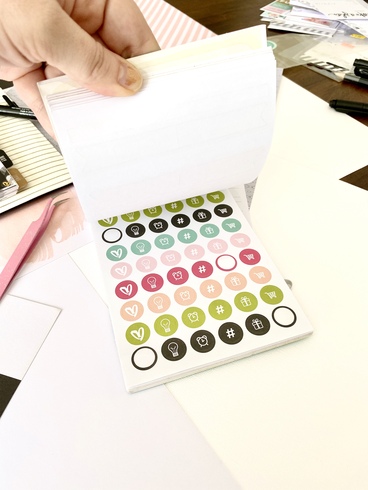 ---
Making It Pretty (and USEFUL)
I stuck the stickers I knew I would use frequently in the front pockets. And put my business cards in this cute pouch to have them handy.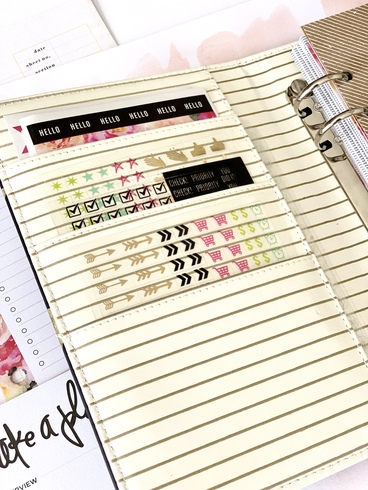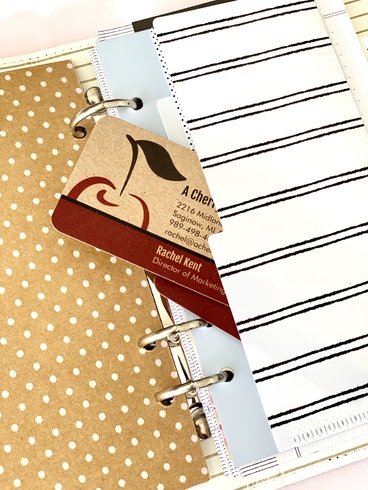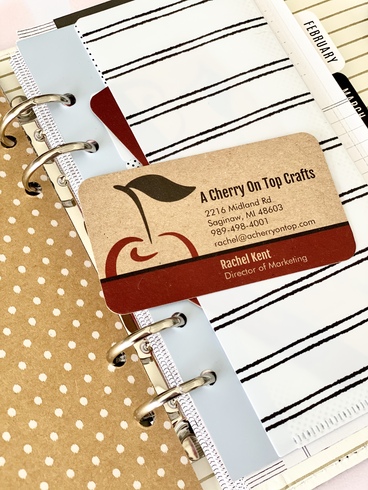 I love these goals, to do, and make a plan lists. I stuck them in before each month, with a few more at the very front. I'm excited to have my lists all in one place finally. Aren't they so cute?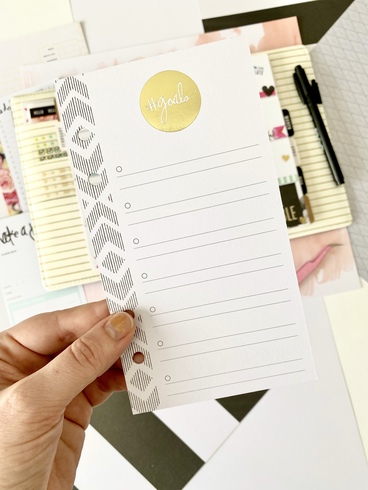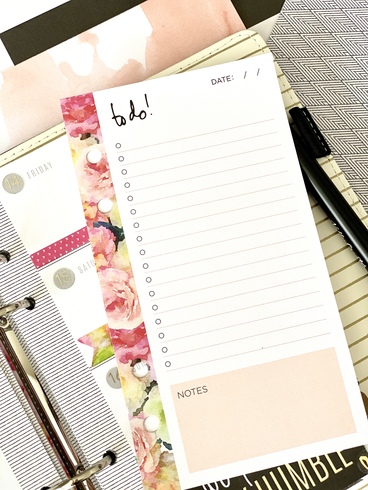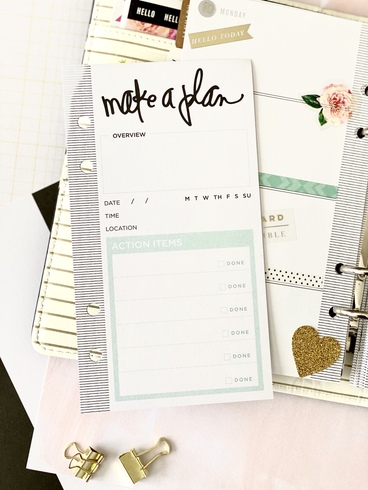 For the monthly pages I used gold numbers for the dates and added in some florals and a few other circle stickers. I stuck some cute washi on the side too. I wanted to keep things pretty simple and open.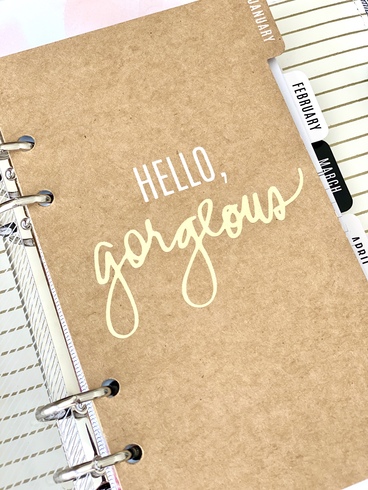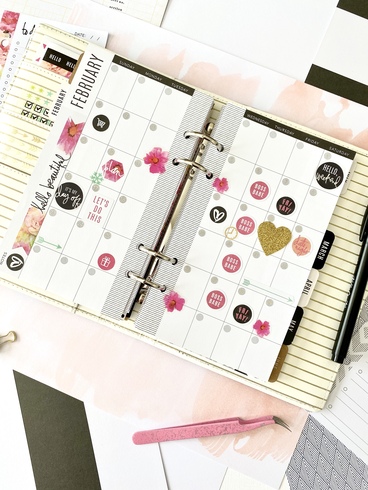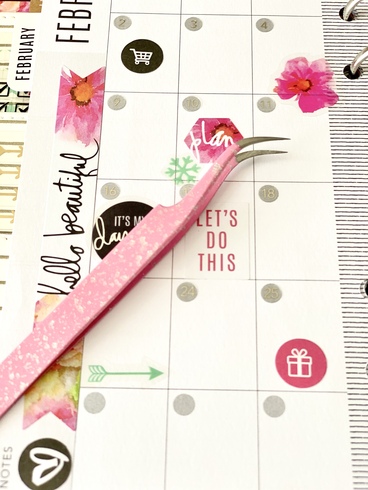 For the weekly pages I started out with putting washi tape on the bottom of most of the days. This separates my days nicely and the washi isn't too thick that it's taking up too much room. Then I added a couple stamped phrases and more stickers. I love the pops of gold! I can see how these stickers are addicting...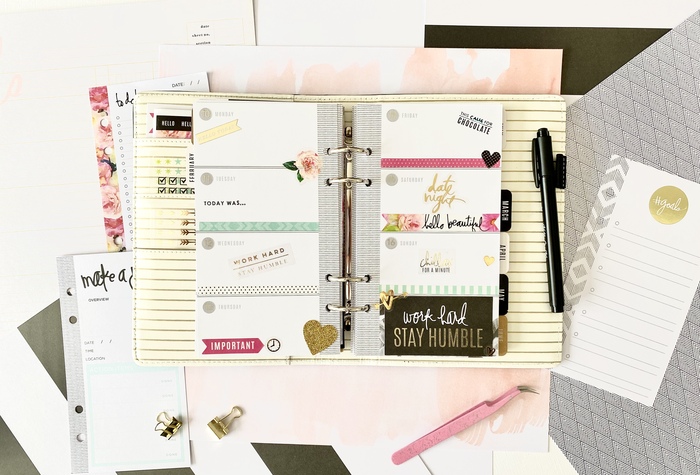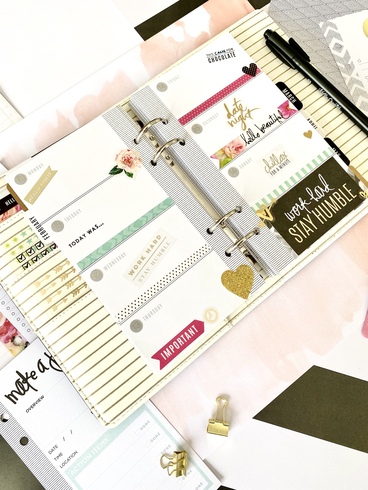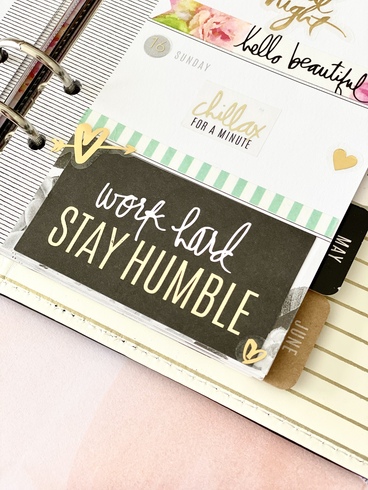 And that's it! It was almost too pretty to write in lol. That's why I took all the photos pre-writing, or as they call it #beforethepen. I'm really happy I chose this planner!
- Rachel
---
Products Used:
---
---
---
---
---
---