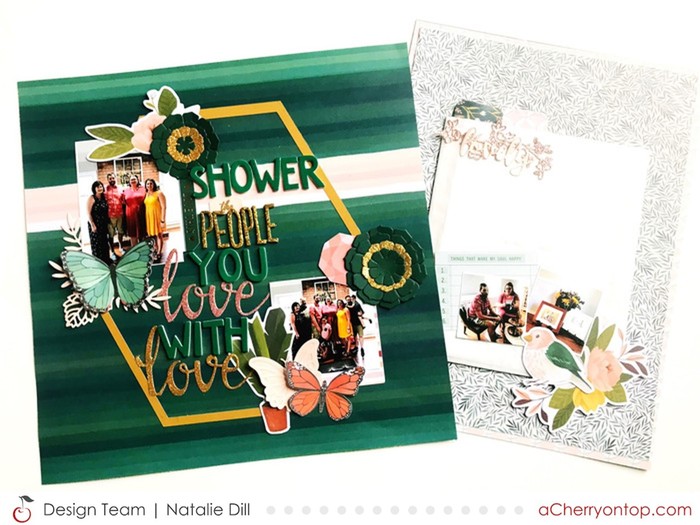 Hey friends! Natalie here today to share with you a coordinating double page using the new OneCanoeTwo collection Willow.
This may not be the typical double page spread you're used to seeing, but I like to have pages which coordinate, but can also stand alone. This is mostly because I use D-ring albums, so the pages don't butt up against one another, so a flowing design, including photos overlapping from one page to another, don't work well in those types of albums.
You can tell the pages can easily stand alone when the other is not viewed!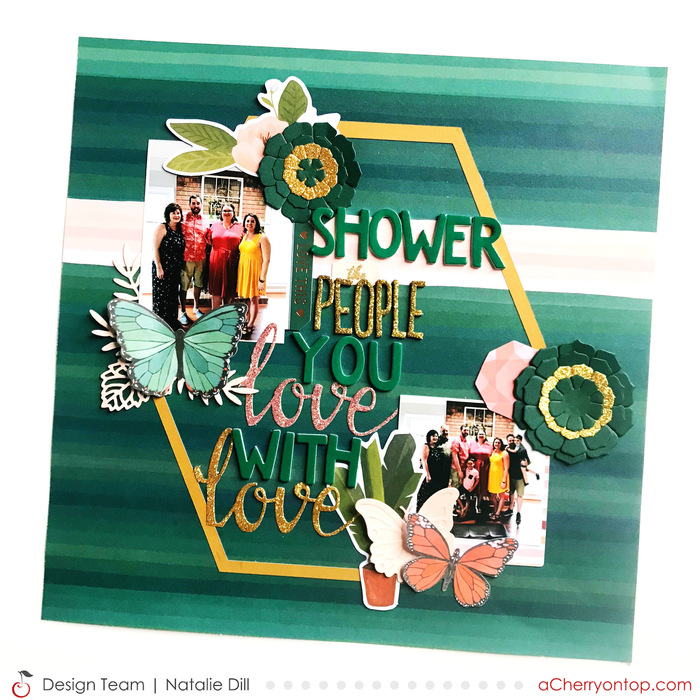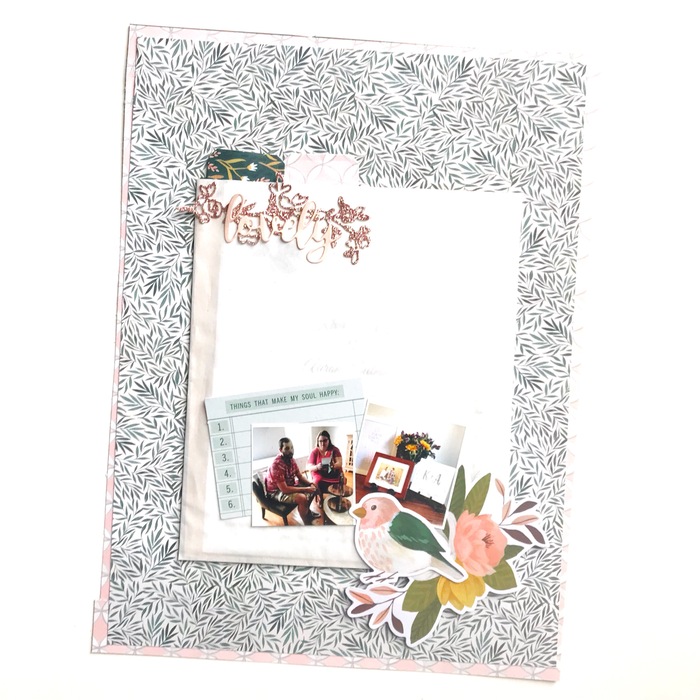 I adore this Willow collection. I have always loved hunter green, and I'm pumped it's back in style! I used the collection to scrapbook a large amount of photos from a wedding shower I threw for my brother & future sister-in-law. I wanted to highlight my favorite group photos, but I didn't feel that the party food and decor required prime spots on the page. I also wanted to include a copy of the invitation, which was an inspiration for the page! Enter - the paper bag.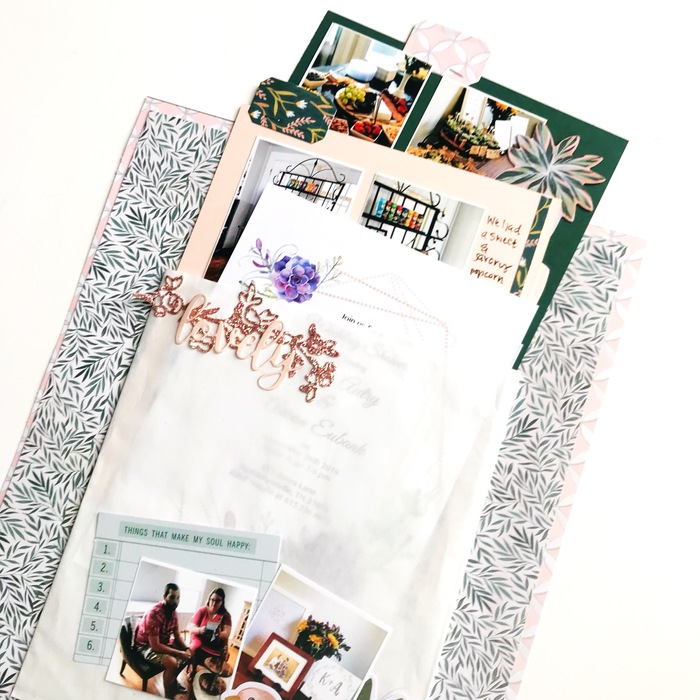 The invitation had hexagons & succulents, a running theme in the shower, so I utilized these on my 12x12 layout. You can see a glimpse of the invitation on my YouTube channel in the process video. I used a simple hexagon shape in the Cricut Design Studio to create this wreath, which I cut from the gold side of this solid paper from Echo Park's Here Comes Santa Claus collection, which coordinates very well with Willow.  I used the Deep Breath Paper as my background.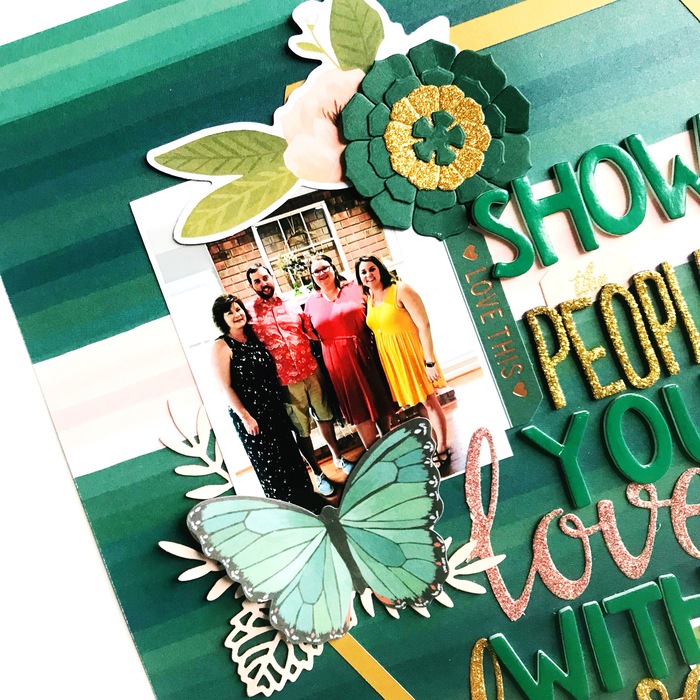 I cut a succulent die cut with my Big Shot, and chose to cut a couple smaller parts of the plant in gold glitter to help the embellishment pop off the dark green background paper. I embellished my wreath with gorgeous florals & butterflies from the Willow ephemera pack.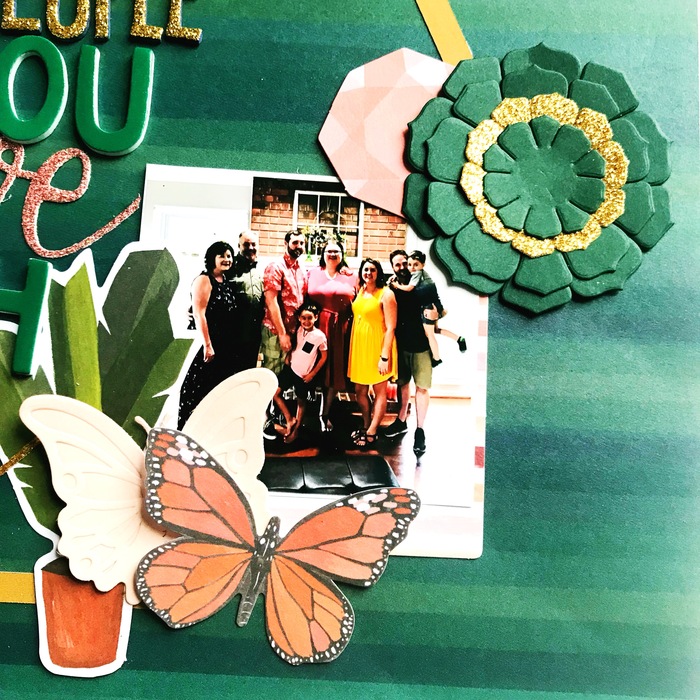 This James Taylor song just popped into my head when I was attempting to perfect a title for this Wedding Shower layout, so why fight it?! I used a mix of the green Willow Thickers, some gold glitter foam thickers, and a portion of a die from which I isolated the word Love & cut it in glitter paper. I also stamped the word "the" and embossed it in gold glitter.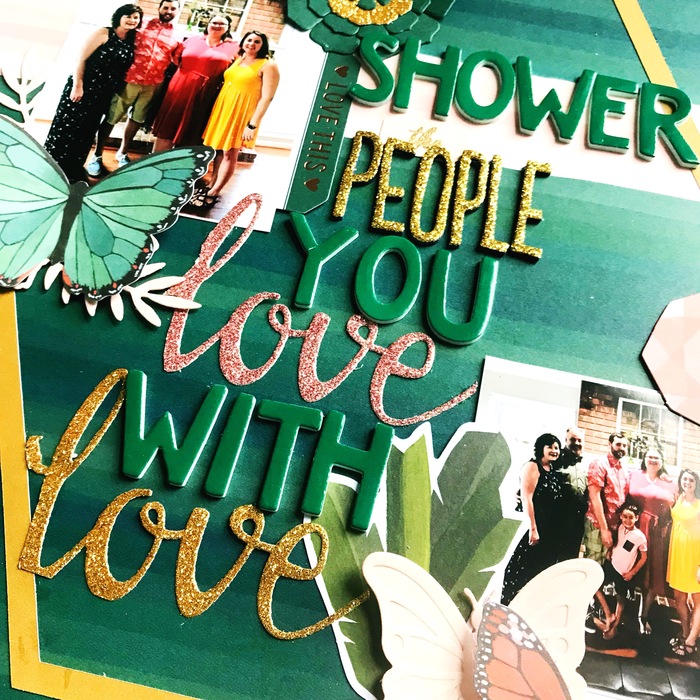 I created the accompanying page in a 9x12 size with the Emerald Meadows Paper for the pink border, and the Rest Easy floral side.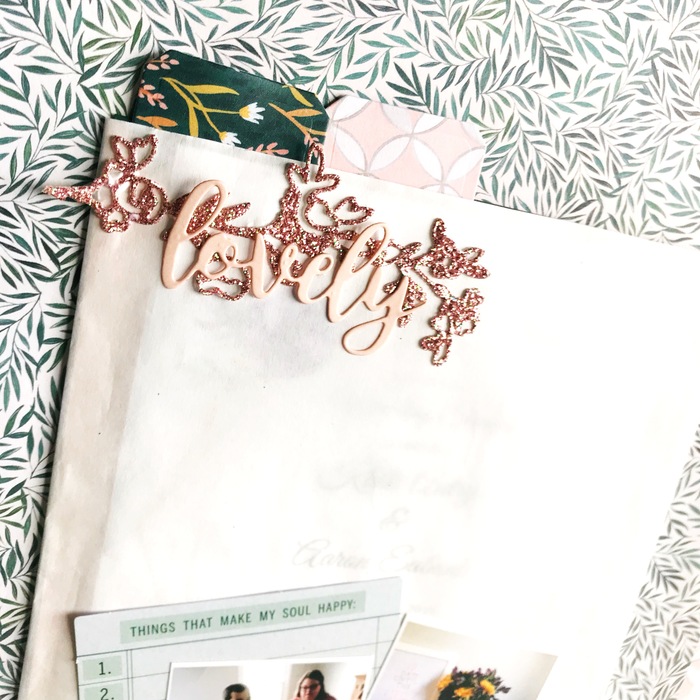 We had a popcorn bar at the party, and I utilized one of the paper popcorn bags to house the invitation & additional cardstock sheets showing all the small party details. I used a couple of the Willow ephemera pieces to lightly embellish the front of the bag with a couple photos. I also used some of the Willow patterned paper to create small tabs to pull out the cardstock sheets of photos in the bag.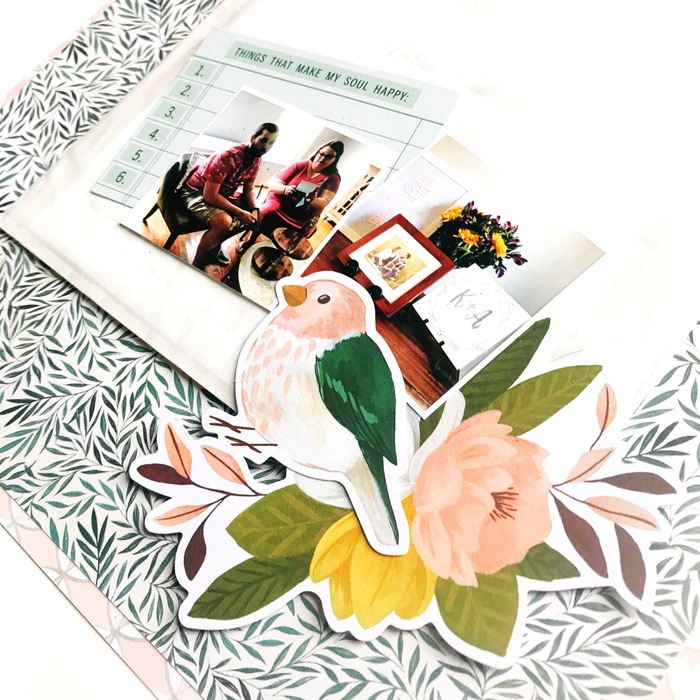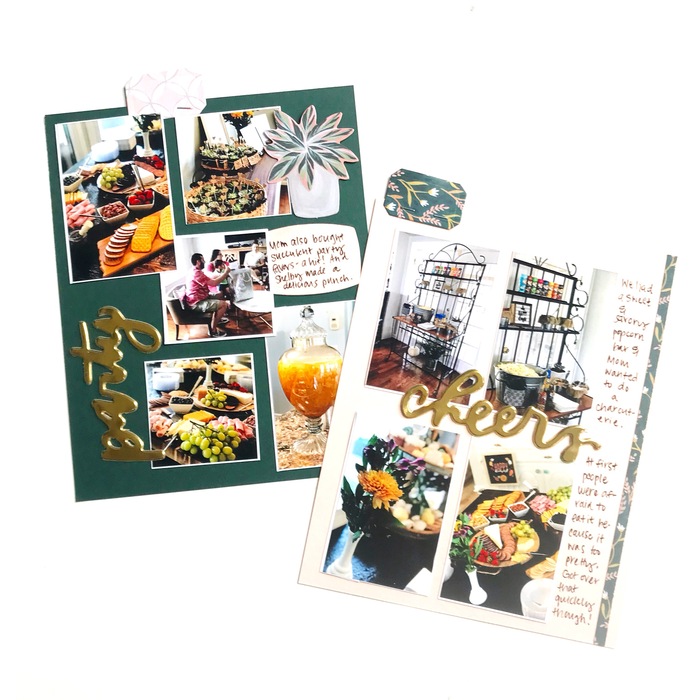 I love this technique to house many photos, but keep the page from being too overwhelming with details. I also love the interactive bits! This collection is incredibly gorgeous, and worked so well with my shower photos. It would be entirely versatile for so many other photos themes as well, including, but not limited to: at home photos, weddings, feminine birthdays, heritage photos, tea parties, and more!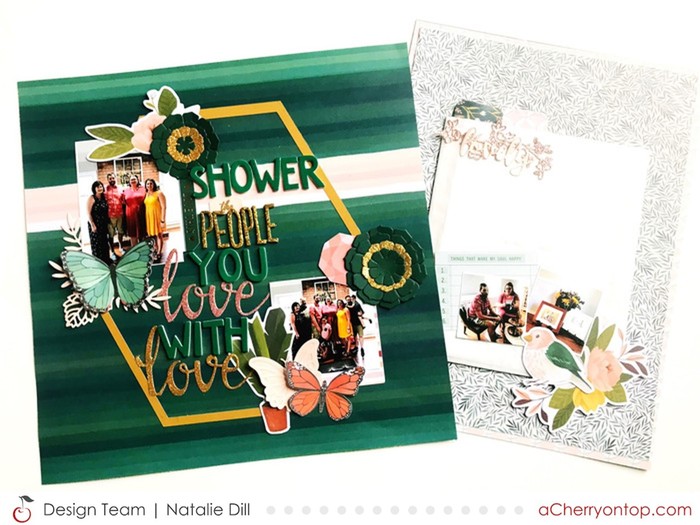 xoxo Natalie
Design Team Member
---