We R Memory Keepers just came out with a line of 4"x4" albums and they are so cute I had to make one! Some of the albums are designed by Paige Evans which means they go perfectly with her Wonders collection, which is what I used to fill this album up. I used the Color Wheel album, but look at all of the other cute colors and designs they have: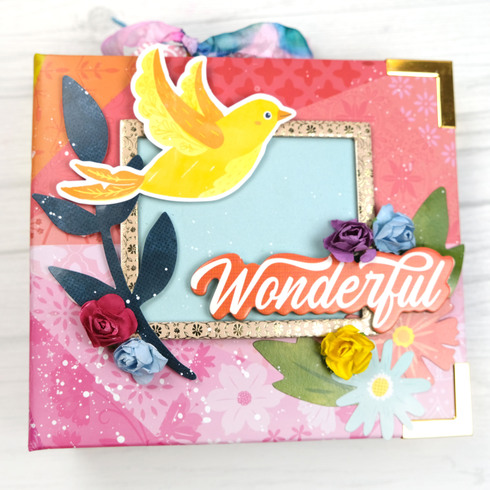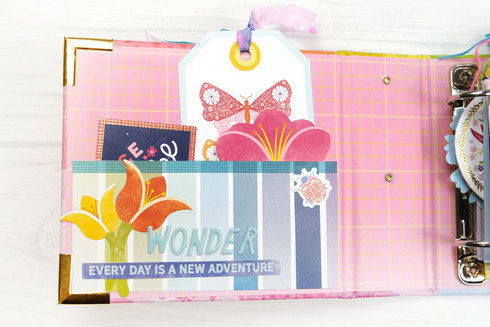 I always start on my cover first, that way I can use up my favorite ephemera and stickers on it. I also splattered white paint on the cover.
Here are the products I used throughout this album: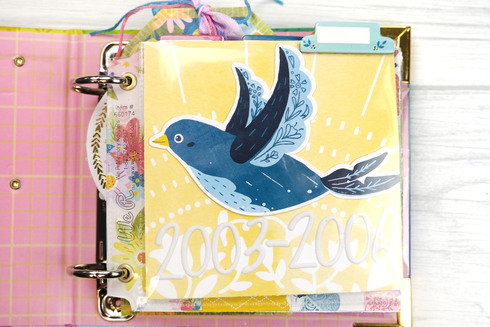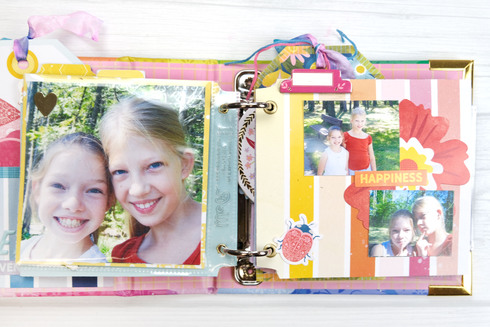 I have been working through older photos lately, so this album is filled with photos from 2003-2006. I think it is so fun to look back at these photos and it is so special to have them in an album like this for people to see.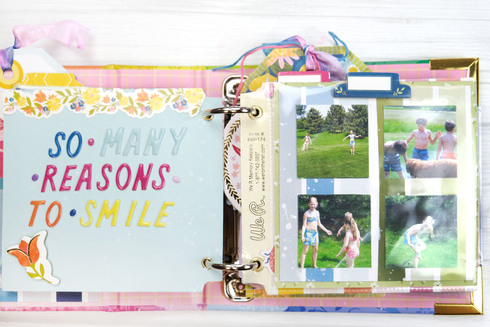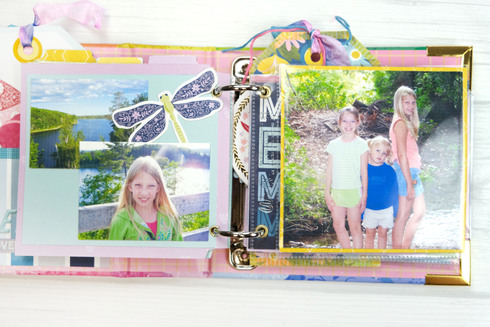 Most of my page layouts are pretty simple. The small size makes it hard for there to be a lot put into one page without it looking too busy. This means that you can fill up this album pretty quickly, which would make for the perfect gift or quick mini album. This whole project took about 2.5 hours to complete.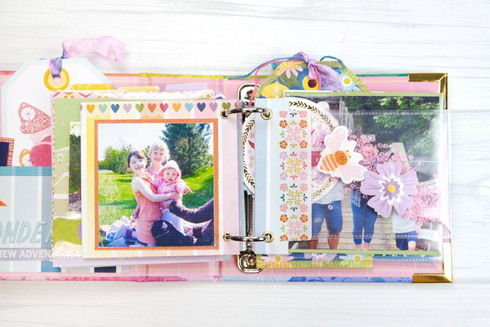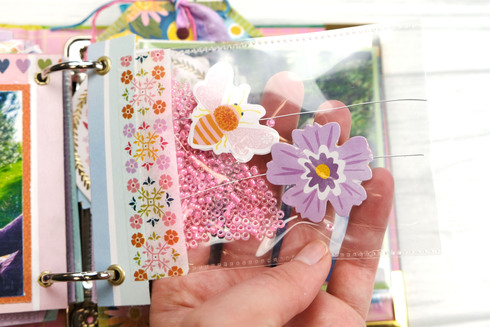 I love adding shaker pages to my mini albums, so of course, I had to add one here. I used one of the 4"x3" Sn@p Photo Flips from the variety pack to fill with beads and ephemera. I used washi tape to seal it shut and added paper to the side to make it a little longer. From here I used a Crop-A-Dile to punch holes and add eyelets. I think the eyelets make it look more polished and I used gold because it matches the book corners of the album.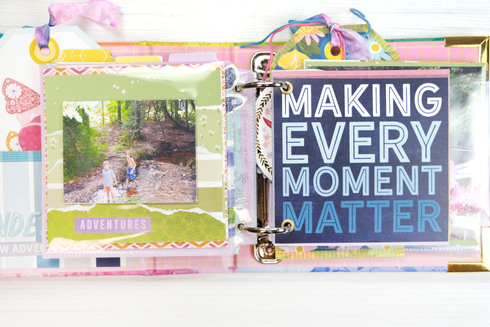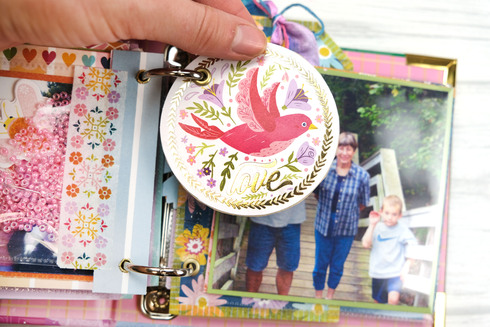 This album came with 5-page protectors but I added many additional pages by using the page protectors as a template and cutting them out of cardstock. To make these pages thicker, I made sure they were double-sided and often reinforced on the edge. I also added eyelets to these pages.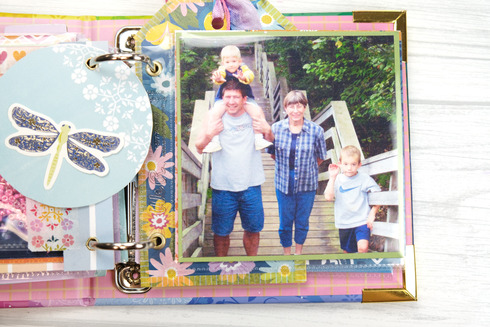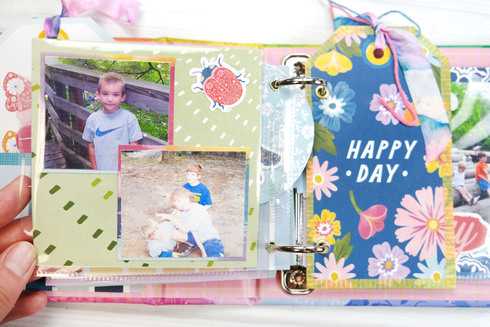 My album also includes a lot of things that aren't full pages like ephemera pieces, tags, and sayings. I think this is a fun way to break up all of the photos and makes the album more fun to flip through. This also provides a place to add journaling, which I think makes albums like this even more special!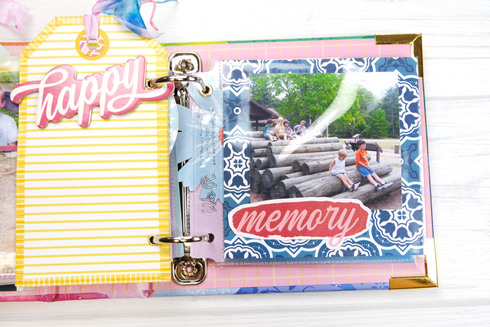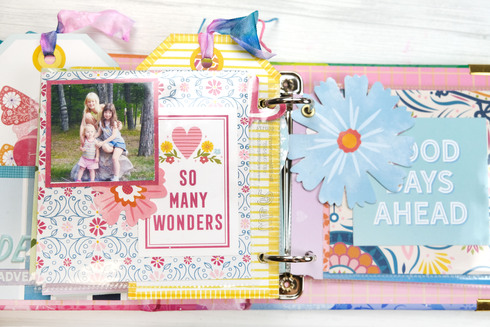 All of my ephemera and tag pages are also double-sided so they would be thicker. This means I had to do some fussy cutting, which I loath, but it is worth it in cases like these.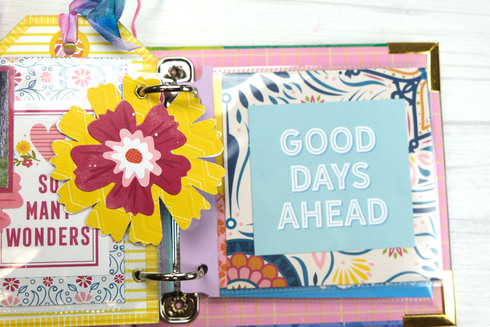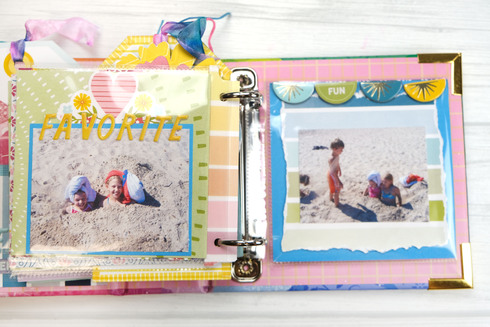 I absolutely loved making this album and I hope you got some inspiration to make your own! Check out the video below to watch the class where I made some of these pages!