Hello everyone! Emily here today sharing a graduation card using the beautiful new Woodland Grove Collection by Maggie Holmes. This felt super easy to create with all the empowering stickers this line comes with. And pretty flowers too!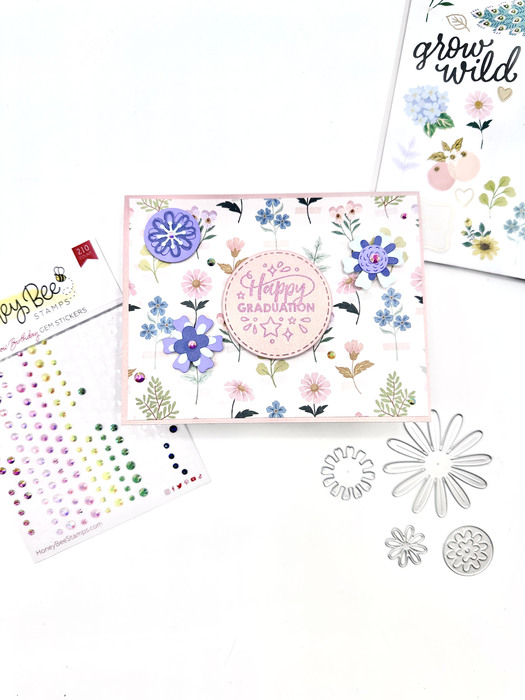 First, I started by stamping the sentiment "Happy Graduation" from the Lawn Fawn Magic Spring Messages Stamp set in Pixie Dust onto some pink shimmery cardstock. Then, I die cut out the sentiment using the stitched circle die cut from Dress My Craft. I also used the pink cardstock for the base of my card, and lined the front of it with the Wildflower Paper. I adhered my stamped sentiment onto the front of my card using some Cherry Dots.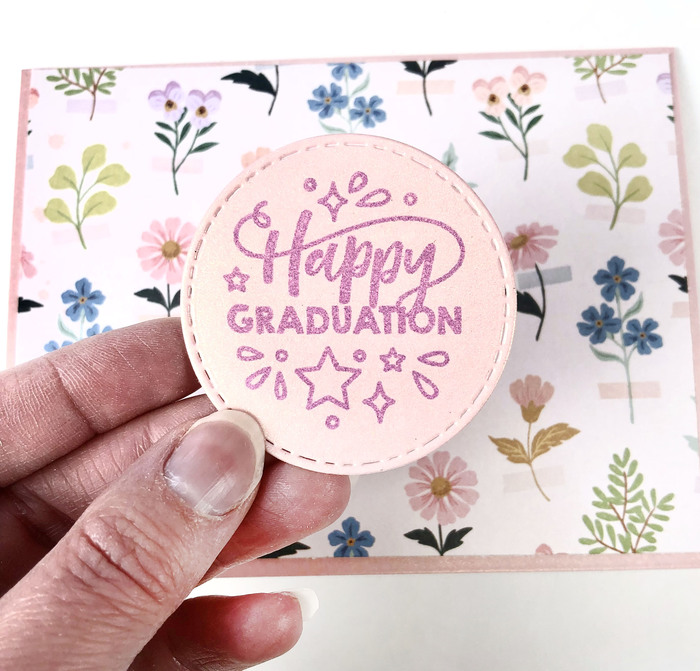 I felt like the front still needed something a little extra, even with that beautiful patterned paper. So I decided to die cut out some of my own flowers from the Bold Flora Sizzix set. I just used some scrap paper I had on hand. I chose the colors purple, dark blue & teal. I felt these would pop enough against the patterned background. I just glued together the pieces of each flower, and then added some gems from Honey Bee Stamps to give it that finishing touch.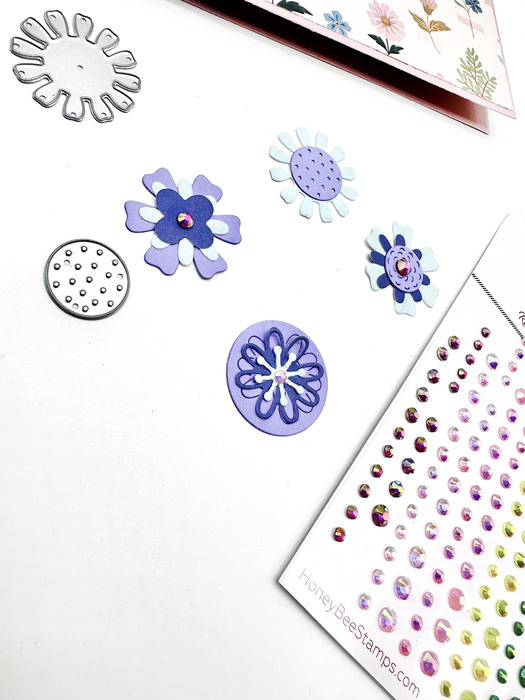 At this point, I decided to put these on with some Cherry Dots, and Cherry Foam Tape, so they would come off the page a little bit and add some dimension. I also added some more of the Honey Bee gems onto the front of the card, just scattered around.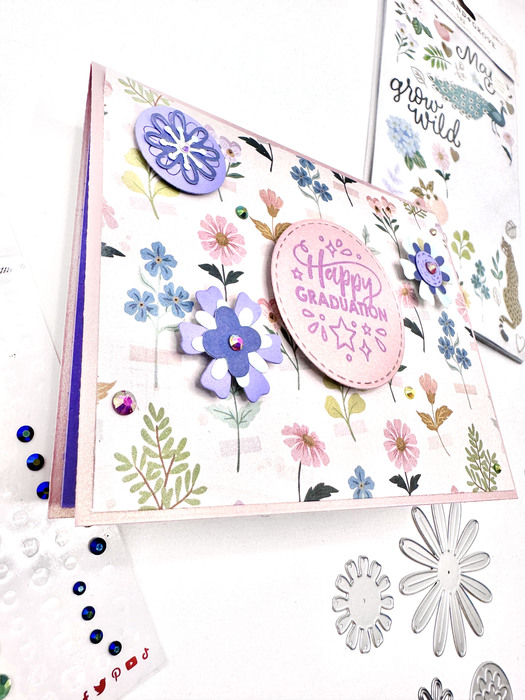 For the inside, I decided to use the flower stickers & a butterfly that came in the sticker book, as well as some of the thickers from this collection. I used the thicker that says "Chase your dreams", which felt very appropriate for a graduation card! I really liked the pink-on-pink feel (kind of like I did with the stamp on the front), felt like it added a nice tone to the card.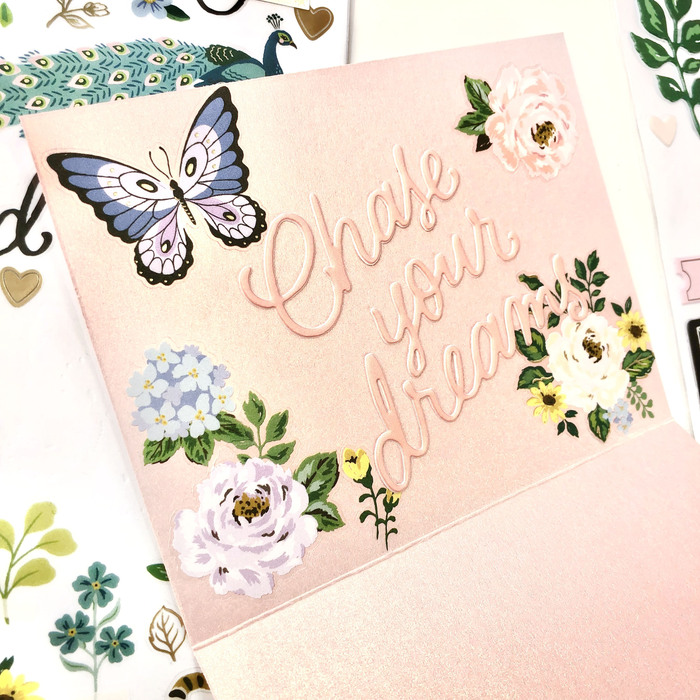 I also ended up adding some more Honey Bee gems onto the inside of the card and lined the bottom half with some purple cardstock. This card was easy to make because the Woodland Grove Collection made it easy! The stickers come with such beautiful phrases that make it fun and simple to create, whether your making a card or a layout, journaling, or anything else, I highly recommend this collection!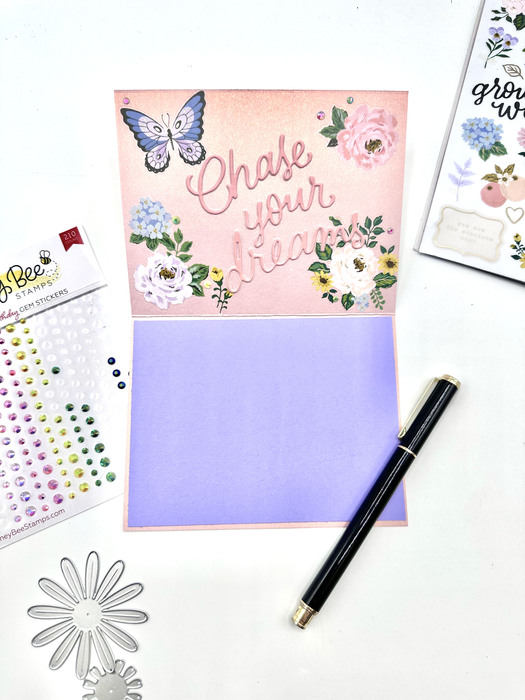 Thanks for stopping by! Hope this inspires you to create!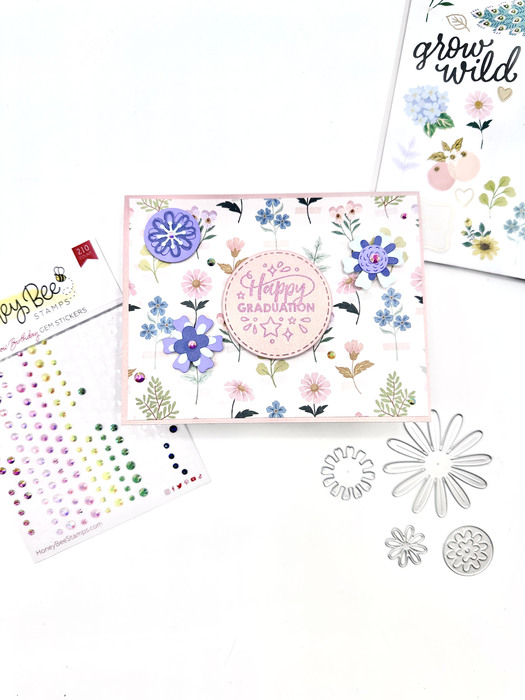 ---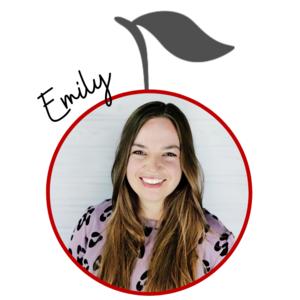 Emily Moore
My name is Emily Moore & I love handmaking cards! I have an amazing, supportive husband, & a giant beautiful Bernese Mountain dog named George. I get very excited about pretty paper & love making detailed designs using die cuts, stencils, & any new techniques I can find! I recently made a career shift from finance to working at ACOT as the new Marketing Assistant and absolutely love it. Come, stop by & say hi! You can find me in the storefront!
You can find more from Emily on her Etsy, Gallery, Facebook, and Instagram!